Instagram Post 9/29/2019
(Click on any image to view it in high resolution.)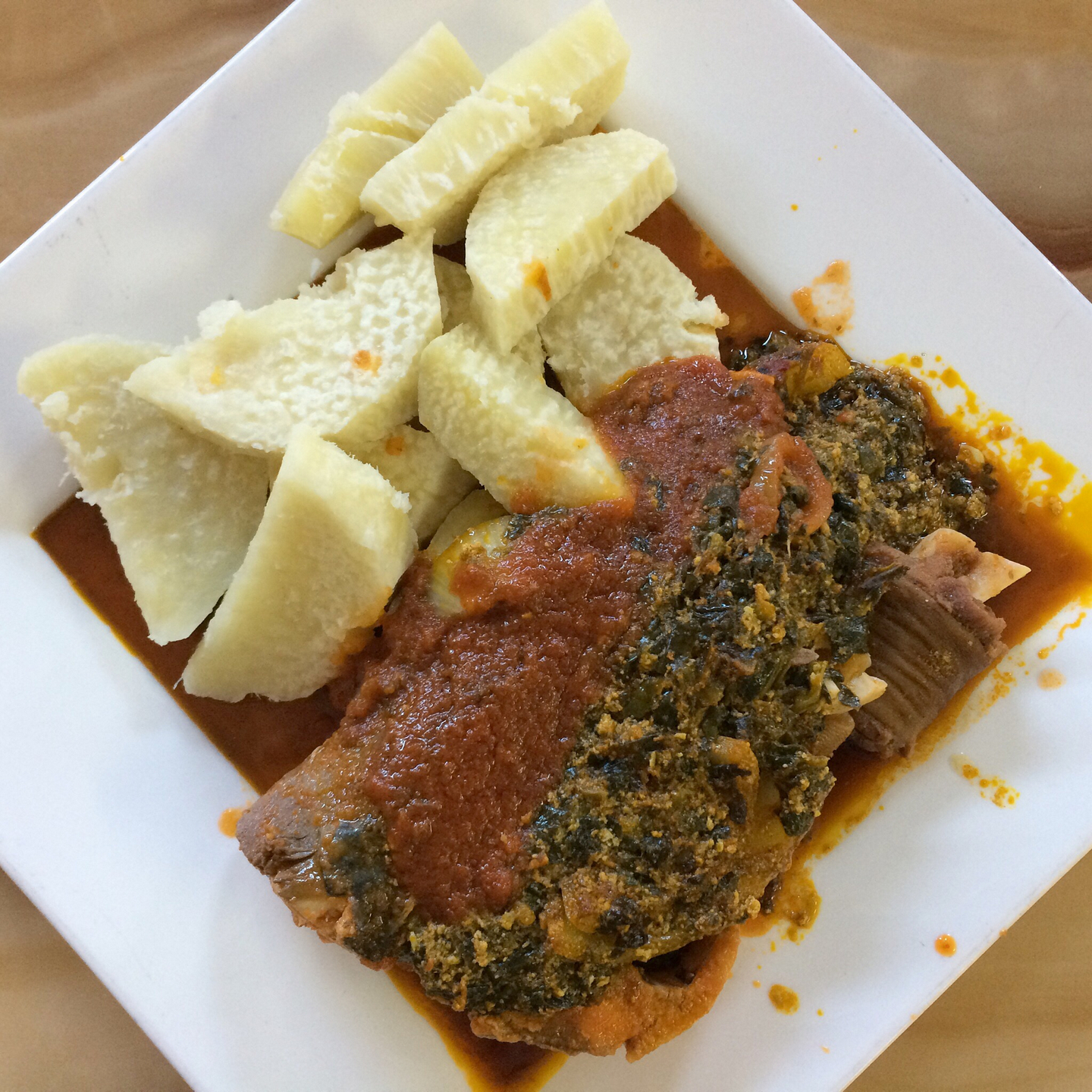 I have been remiss of late in posting about West African cuisine, so here's one that's been waiting patiently for a few months. My dining buddy turned me on to this humble venue, The Point, in the Bronx; we only had time for a quick bite, food crawls being what they are, but the bite was a good one.
Ampesi, a Ghanaian specialty, typically consists of some form of boiled starchy vegetable like yam, plantain, cassava, or cocoyam alongside a rich stew/sauce. My best guess as to the starch we received was boiled yam although the photo on the wall showed others (should we have inquired?); the sauce, I suspect, was based on kontomire, cocoyam leaves, the traditional partner, but IIRC, she said spinach. We requested goat and mackerel as sauce enrichments – tasty stuff.
The Point is located at 2037 Webster Ave in the Bronx.