Instagram Post 3/13/2020
(Click on any image to view it in high resolution.)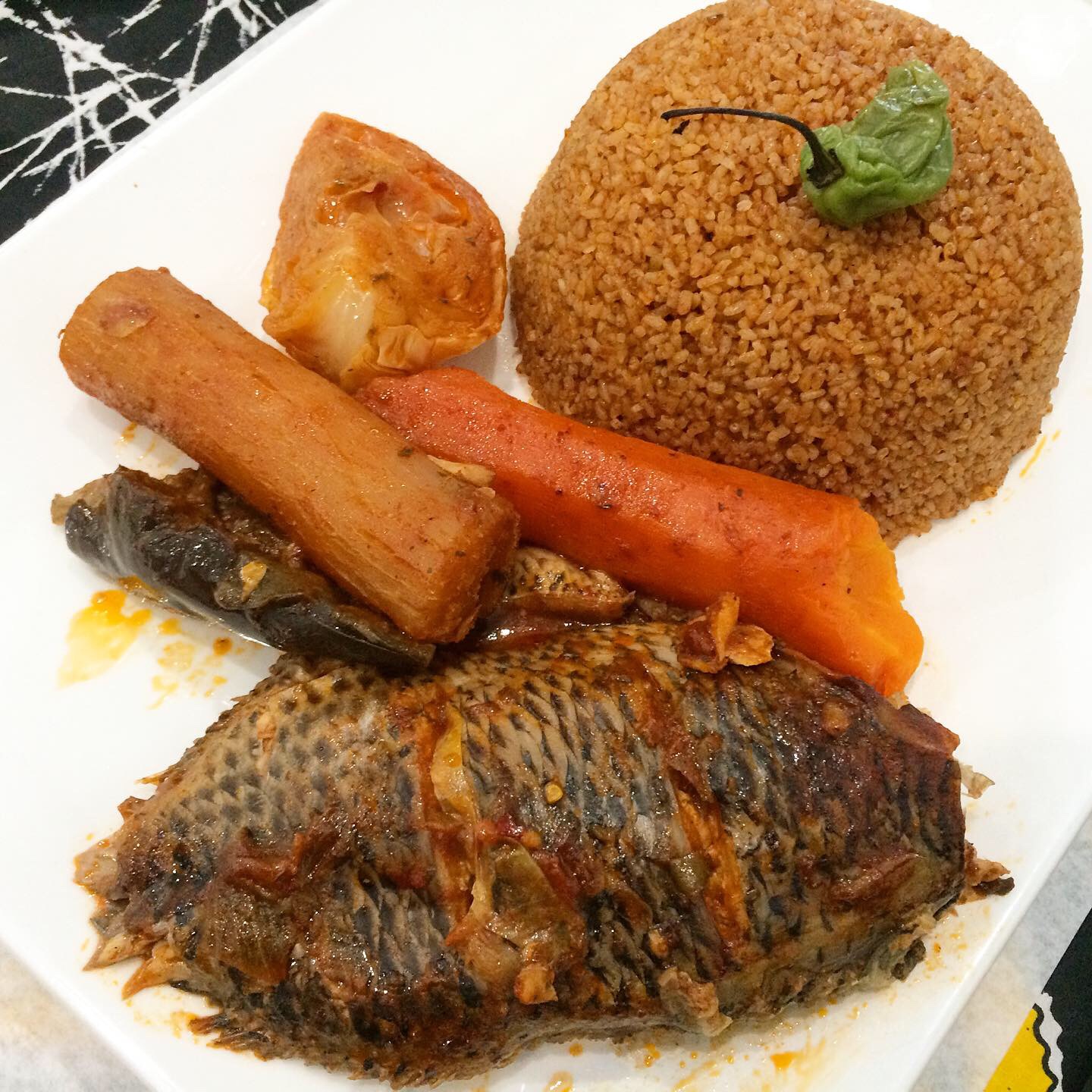 We headed out to Hawa Restaurant, 410 Lenox Avenue in Harlem, for their West African cuisine. This is Senegal's national dish, Thiebu Djen – spellings vary widely but pronunciation is close to Cheh-boo Jen – and to call it "rice and fish" is an understatement even though that's the literal translation. It's made from "broken rice" (easily found at African markets) and if you look closely you'll see its short grains, but it begins its life as the standard long grain variety that breaks in the field or during processing or milling; the shards are sorted by size and are highly desirable since they cook faster and absorb flavors more readily than whole grains. The rice, combined with chopped onion and garlic, is cooked with tomato paste that imbues it with its deep red color and rich flavor; this version had a pleasant little kick to it, possibly from propping up that Scotch Bonnet pepper. Vegetables accompanying the tilapia were cabbage, carrot, cassava, and eggplant, spent from having given their all to flavor the dish.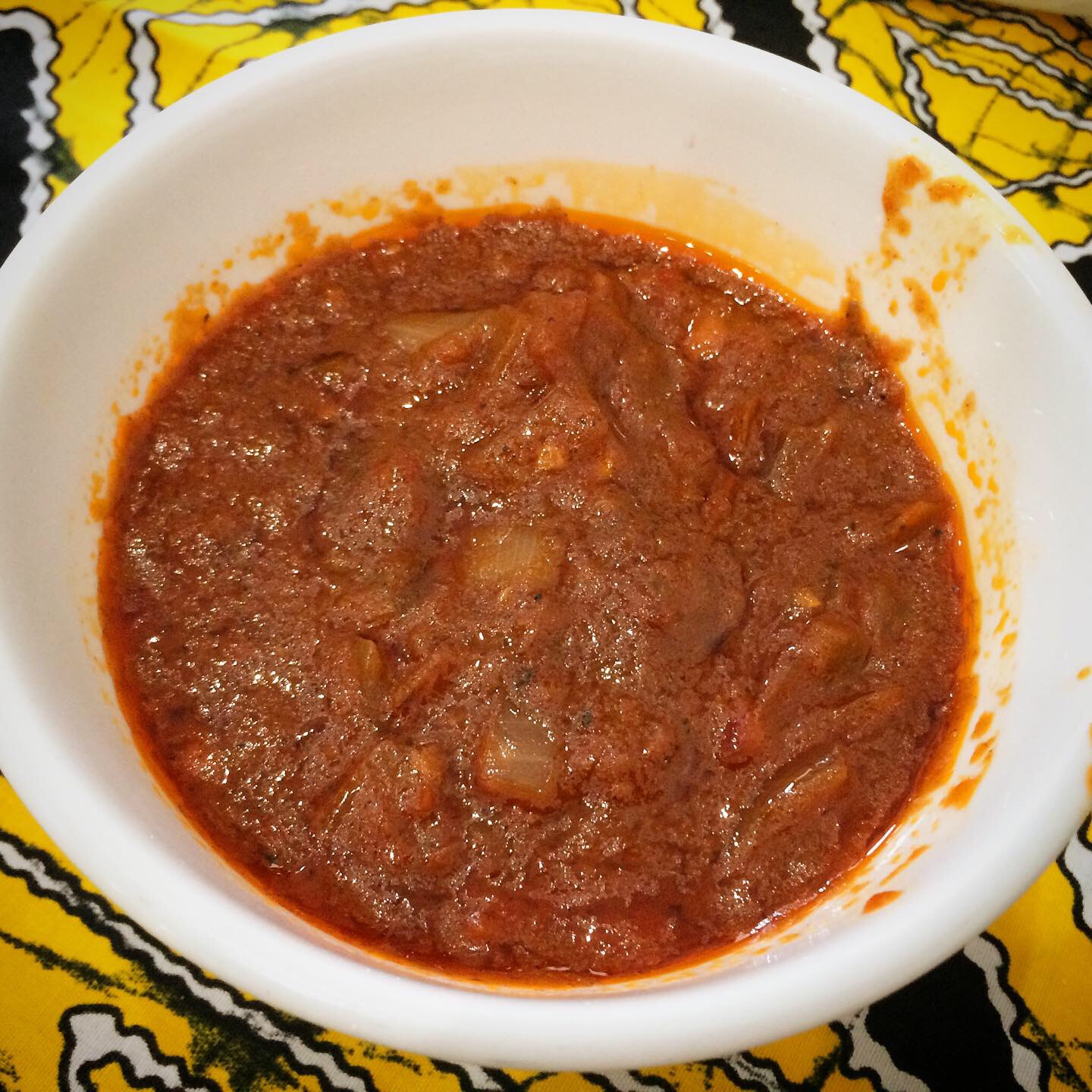 The tomato sauce in which the fish had been stewed was served on the side.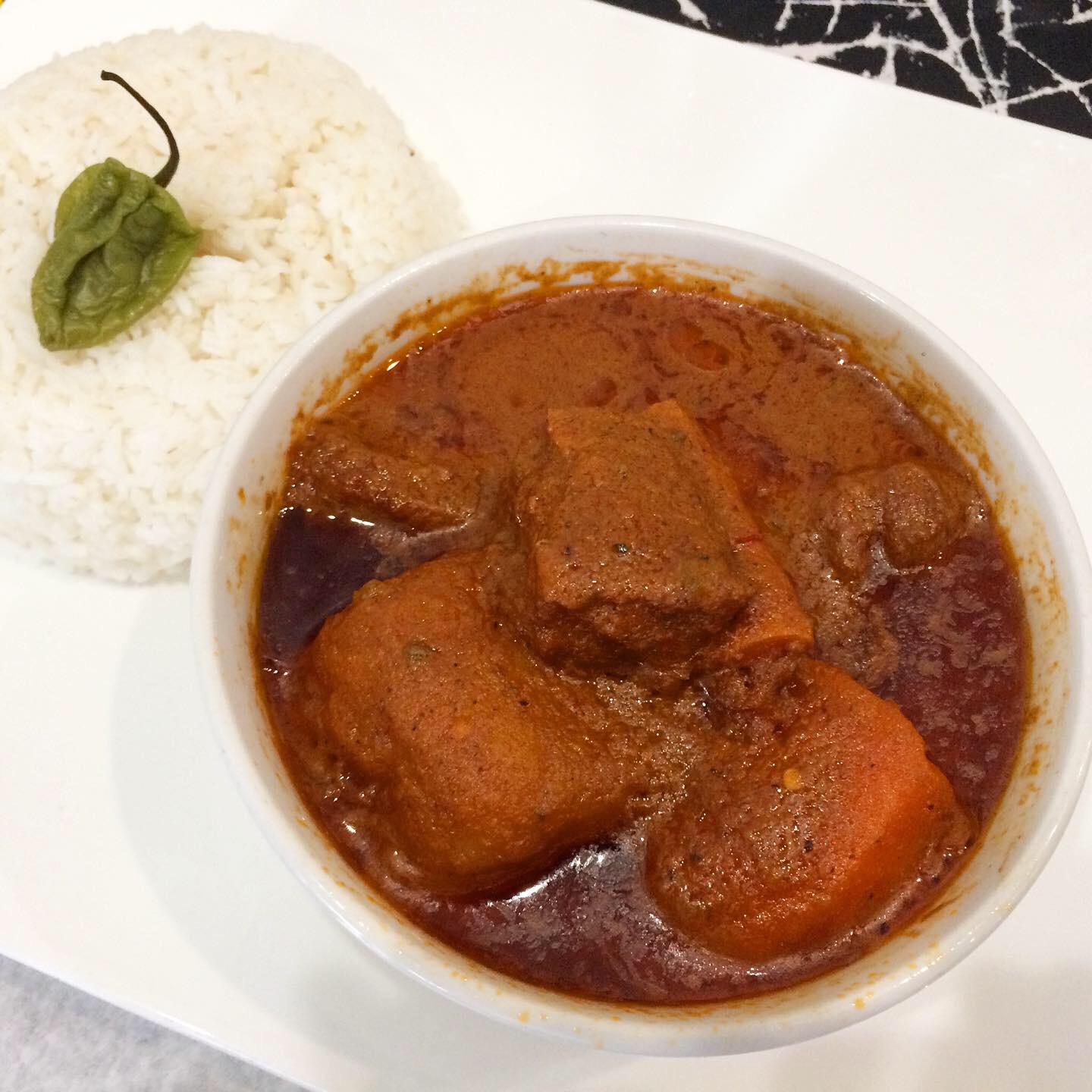 Sticking with West African specialties (they also have Caribbean cuisine), we ordered Maffe (you might see mafé), lamb stew (the menu also offers a smoked turkey alternative) in a tomato/peanut butter sauce. Their recipe isn't overwhelmingly peanutty but it was tasty. No surprise that the lamb was so tender it was falling off the bone.