We've arrived at the final post in the "Should-I-offer-an-ethnojunket-in-Little-Poland" series and I've saved the best for last.
(Click on any image to view it in high resolution.)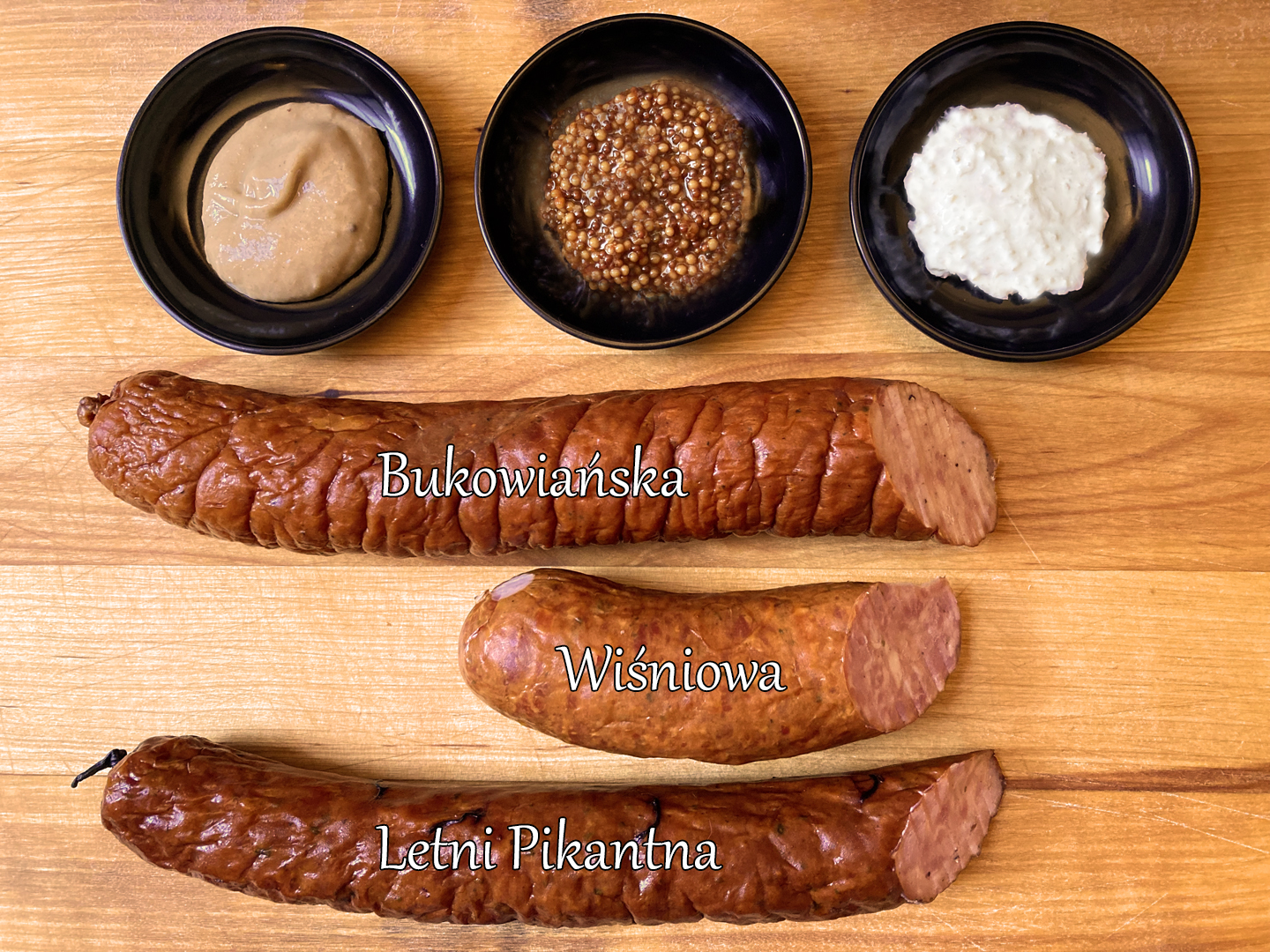 Fortunately, the champion kielbasi purveyors are still going strong, their kielbasi are still the best I've ever tasted, and they still have the most bewildering assortment I've ever encountered.
Being an OCD type compelled me to do one of my "one of each please" shopping trips in every one of the best stocked venues. What I did not expect was that each shop had a considerable assortment on display that was almost entirely different from that of their nearby competitors!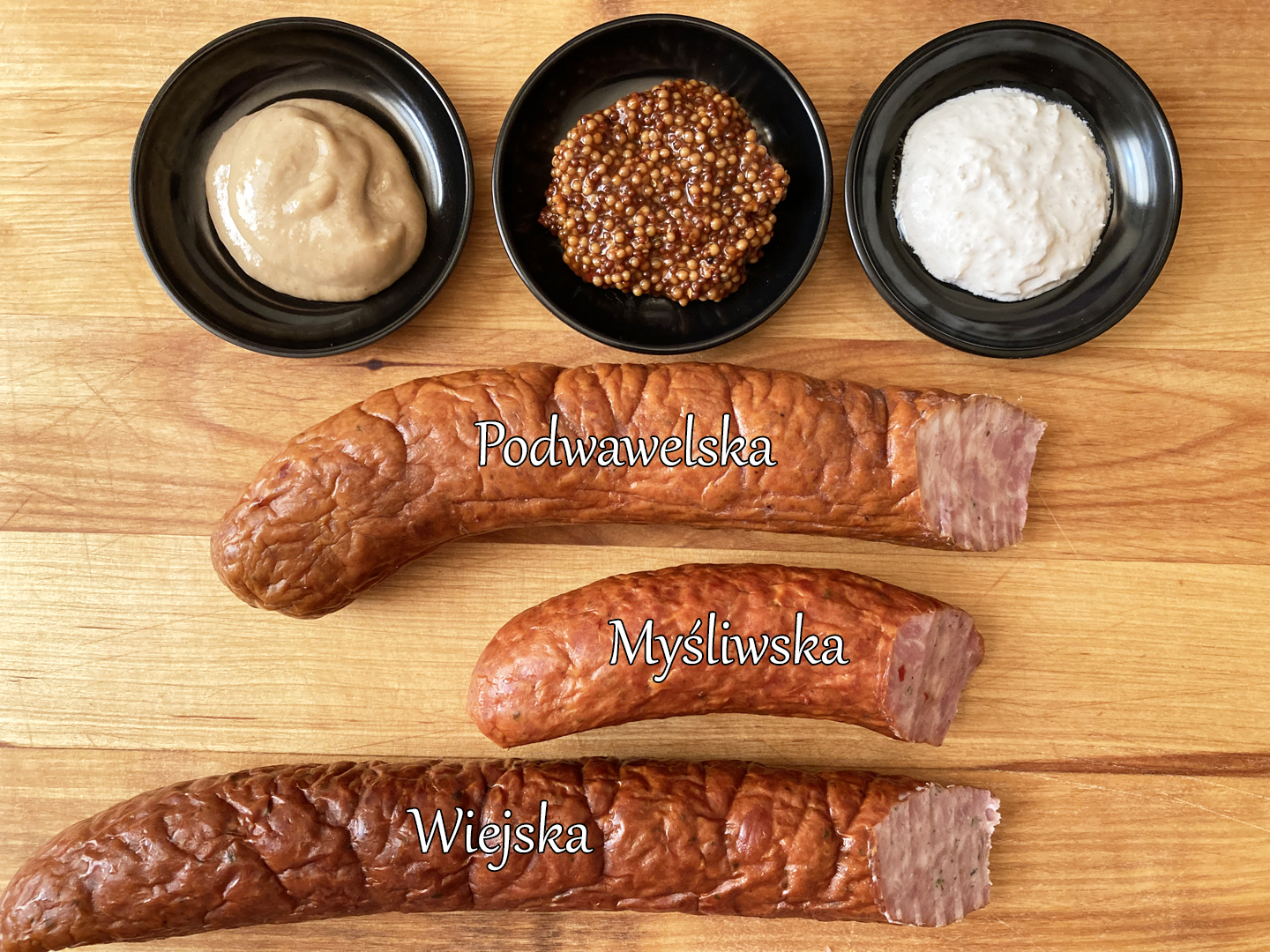 Among these culinary masterworks, some distinctions are fairly easy to quantify along a sensory continuum: fatty<–>lean, barely smoky<–>double smoked, chunky<–>finely ground, dry<–>moist, and the like. But then you get into specific flavor profiles: wiejska is garlicky with coriander seed, mustard seed, and thyme, kabanosy is flavored with caraway, wiśniowa is smoked over cherry wood so there's a subtle sweetness to it, myśliwska (hunter's sausage) is flavored with juniper and slightly spicy ("spicy" is a relative term and these are very tame), bukowiańska is flavored with marjoram and bay leaf…I could go on.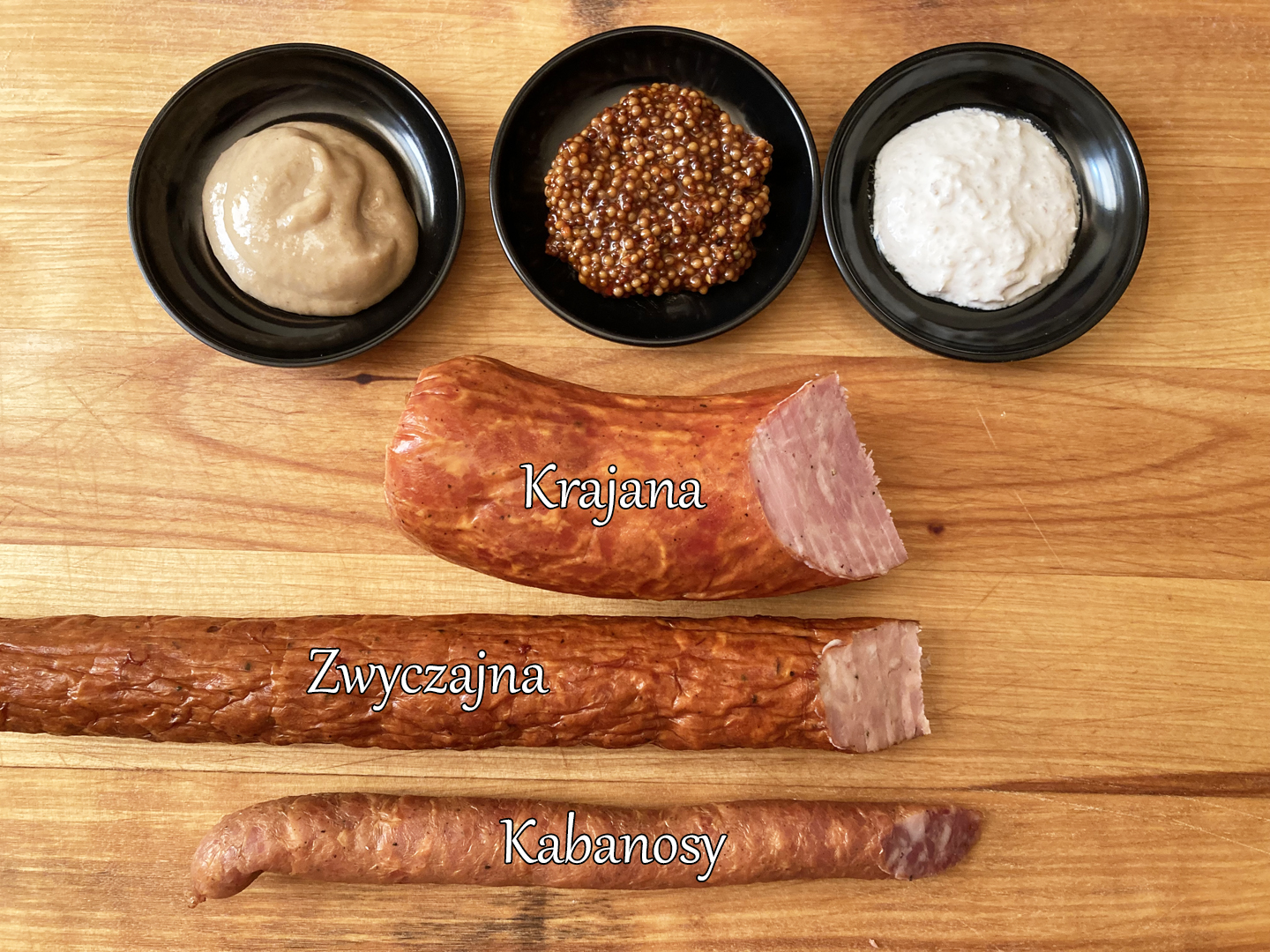 They're all pre-cooked, ready to eat, and conveniently consumed in chunks (the best way to eat them IMHO) rather than in slices from a 3-inch diameter log. And I'm not even covering varieties like biała (white) which are fresh and require cooking.
So now it's your turn!
If this series has piqued your interest, let me know if you're interested in joining me on a Little Poland ethnojunket to taste some of the goodies from this post and those before it: please email me directly at rich[at]ethnojunkie[dot]com.
I'm looking forward to hearing from you!