Instagram Post 6/3 and 6/5/2019
Four more vendors from the 2019 World's Fare that took place recently at Citi Field in Flushing.
(Click on any image to view it in high resolution.)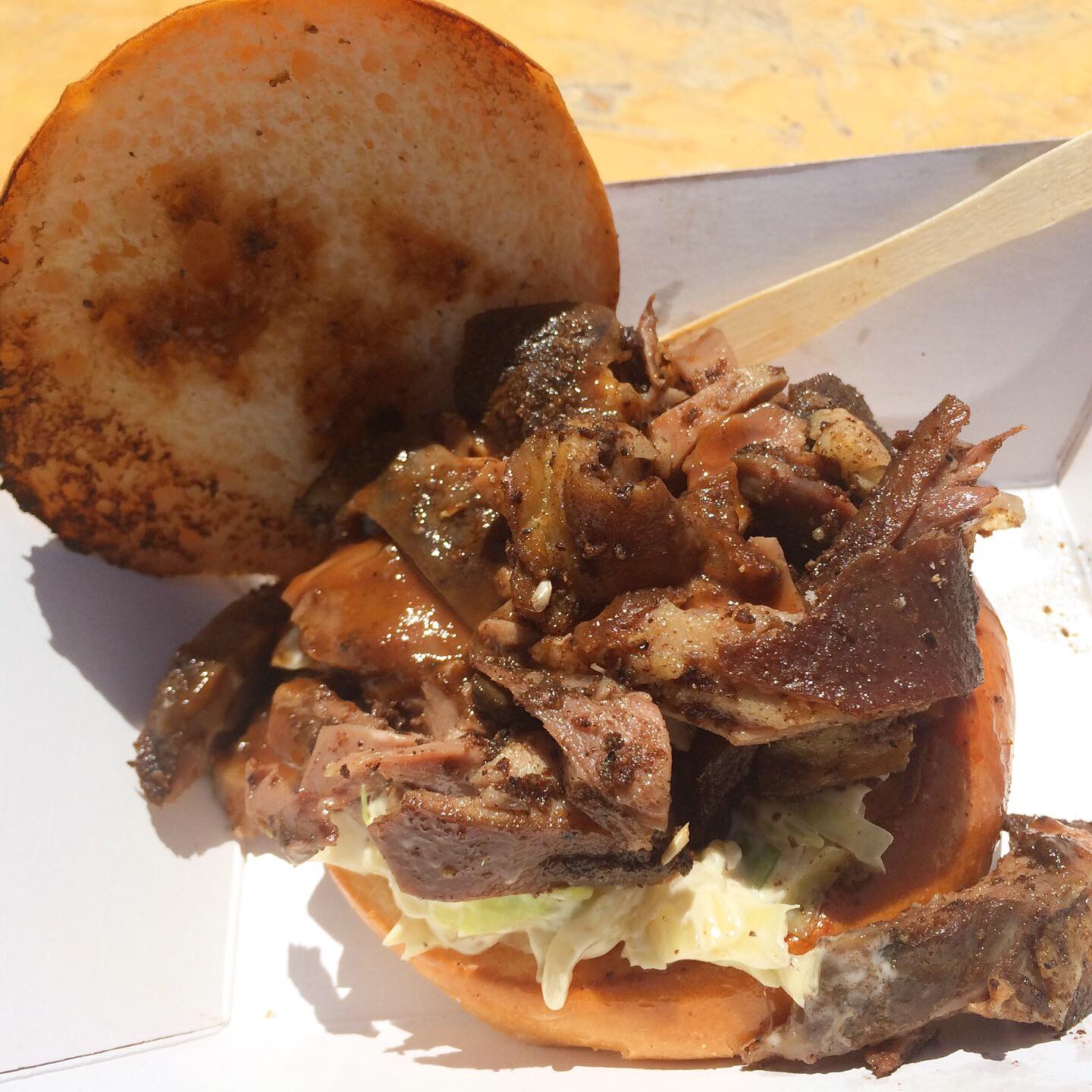 Duck Season brought out their 10% duck fat burger, duck fat fries, and Brooklyn poutine with duck bacon, cheese sauce and gravy; shown here is their BBQ rub smoked duck sandwich on a brioche. Wabbit Season was nowhere to be found but you can find Duck Season's whereabouts by following them @duckseasonnyc on Facebook or Instagram.

Brooklyn's Korzo Restaurant (667 5th Ave in Park Slope) offered up their Slovak halušky. Residing somewhere along the gnocchi<–>dumpling continuum, these little hand-cut pillows are made from flour/potato dough and served with a tangy bryndza cheese sauce topped with bacon and chives. Central European comfort food.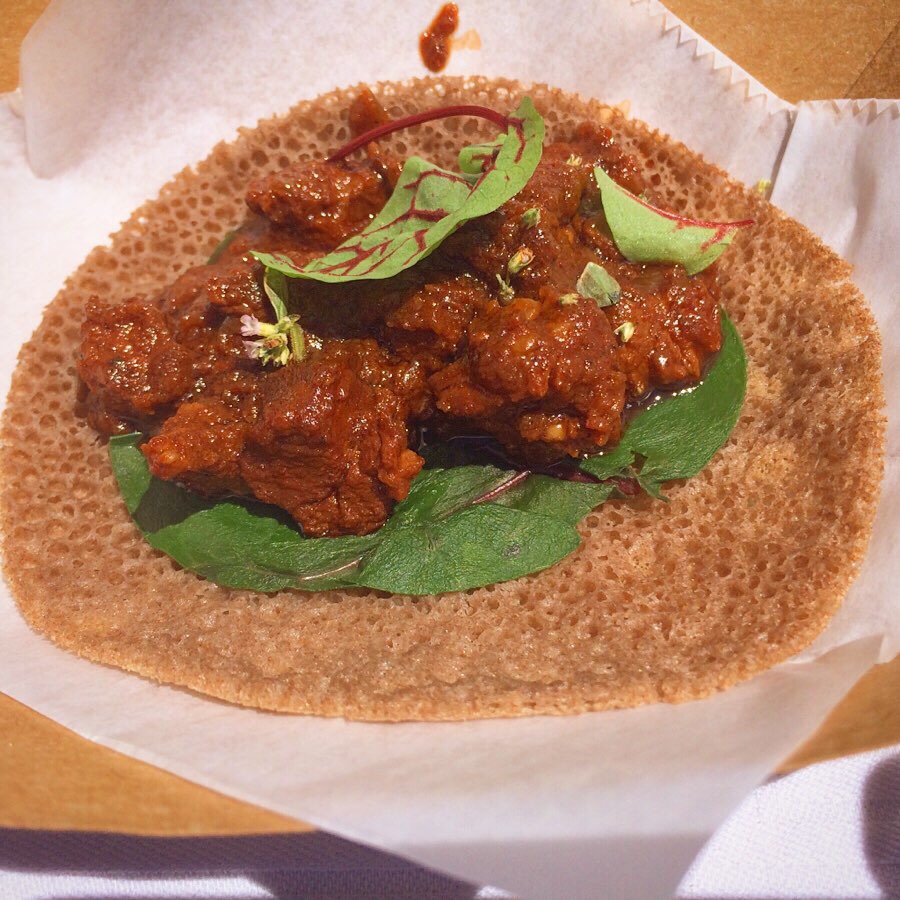 Alexandra Dettori (AD) Catering and Events brought their 🇪🇷 Eritrean tacos to the party. If you've enjoyed dining at any Ethiopian/Eritrean restaurant, you're familiar with injera, the spongy flatbread that serves as the foundation for dishes like wot, the region's emblematic dense stew. AD's fusion concept is the Eri-Taco – mini injera, in this case supporting a spicy diced beef wot. Follow them on Facebook or Instagram @adcateringandevents.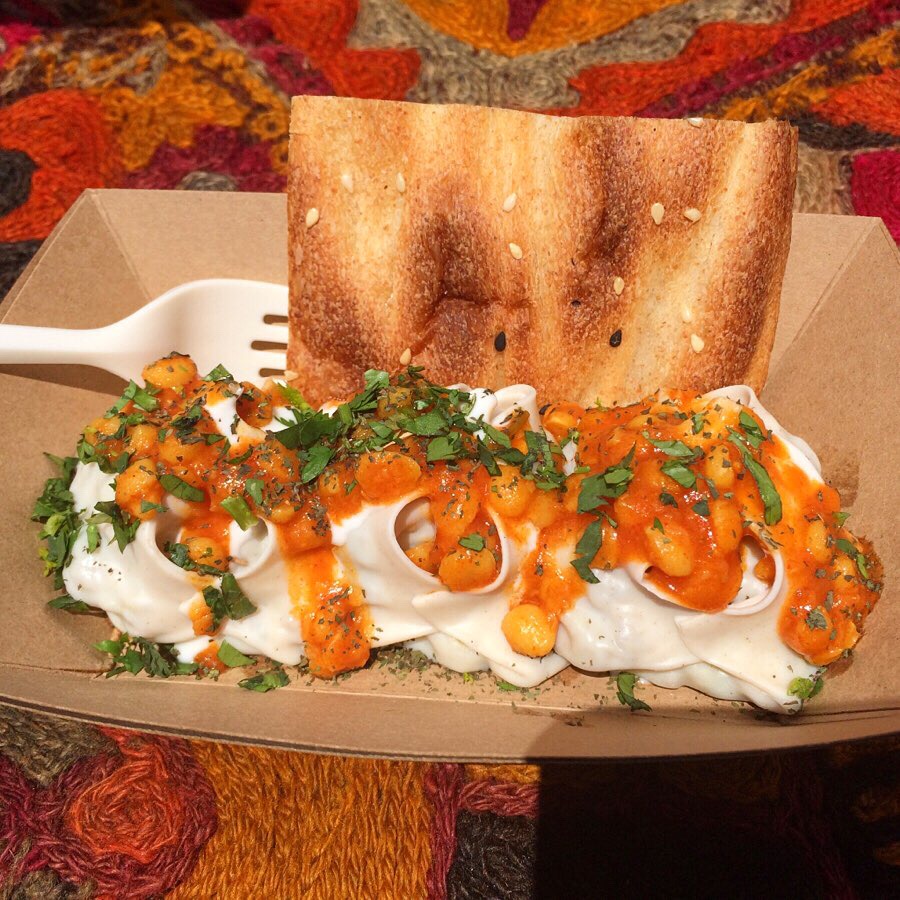 Nansense featured their Mantu, first-rate dumplings from Afghanistan packed with savory beef and onion, slathered with garlicky yogurt and tomatoey split peas, and hit with dried mint and cilantro. Often a fixture at Smorgasburg, follow them @nansensenyc on Instagram or Facebook to be certain of their whereabouts. Comfort food that's delicious 🇦🇫 (or as the emoji appears on some platforms, AF). 😉