Instagram Post 1/18/2019
(Click on any image to view it in high resolution.)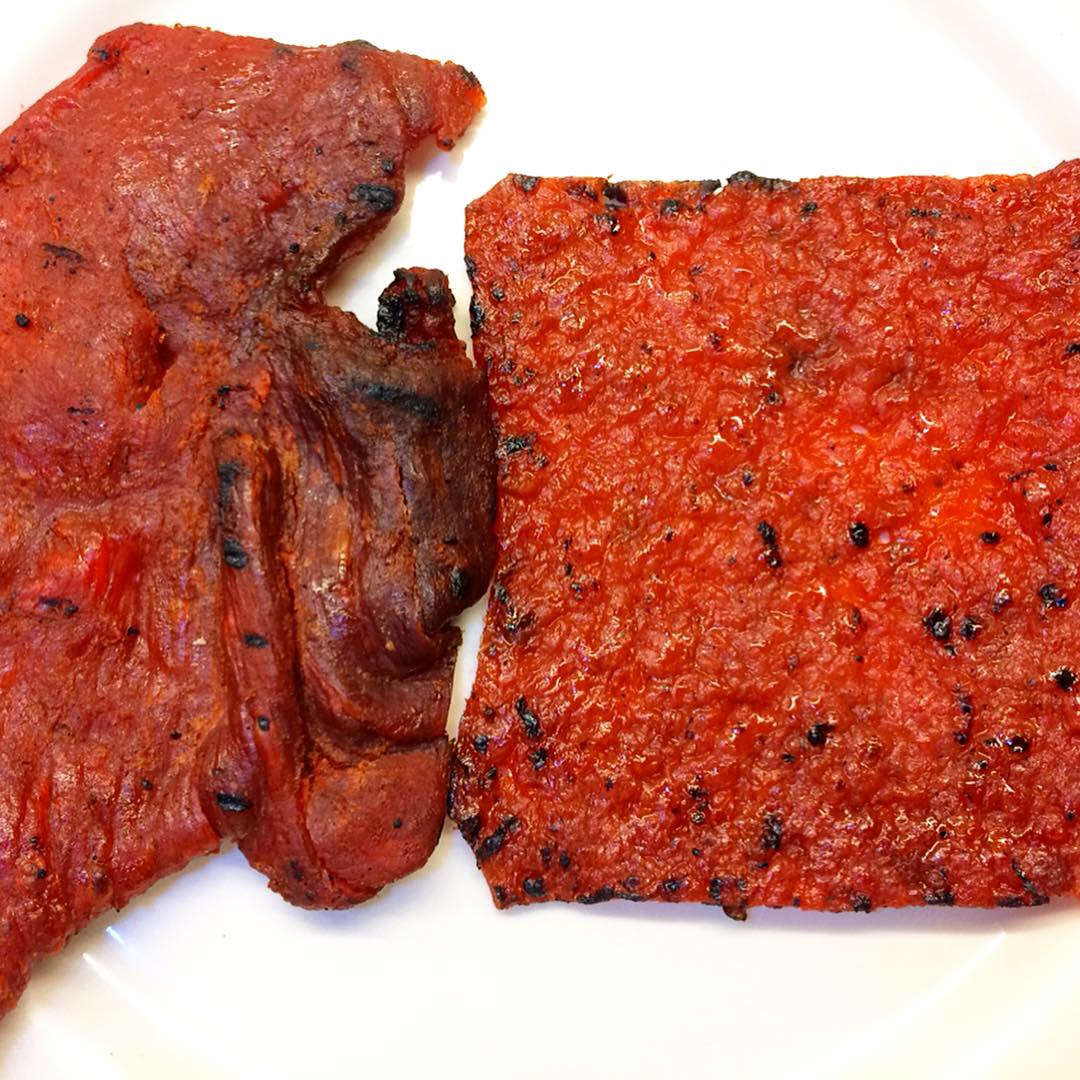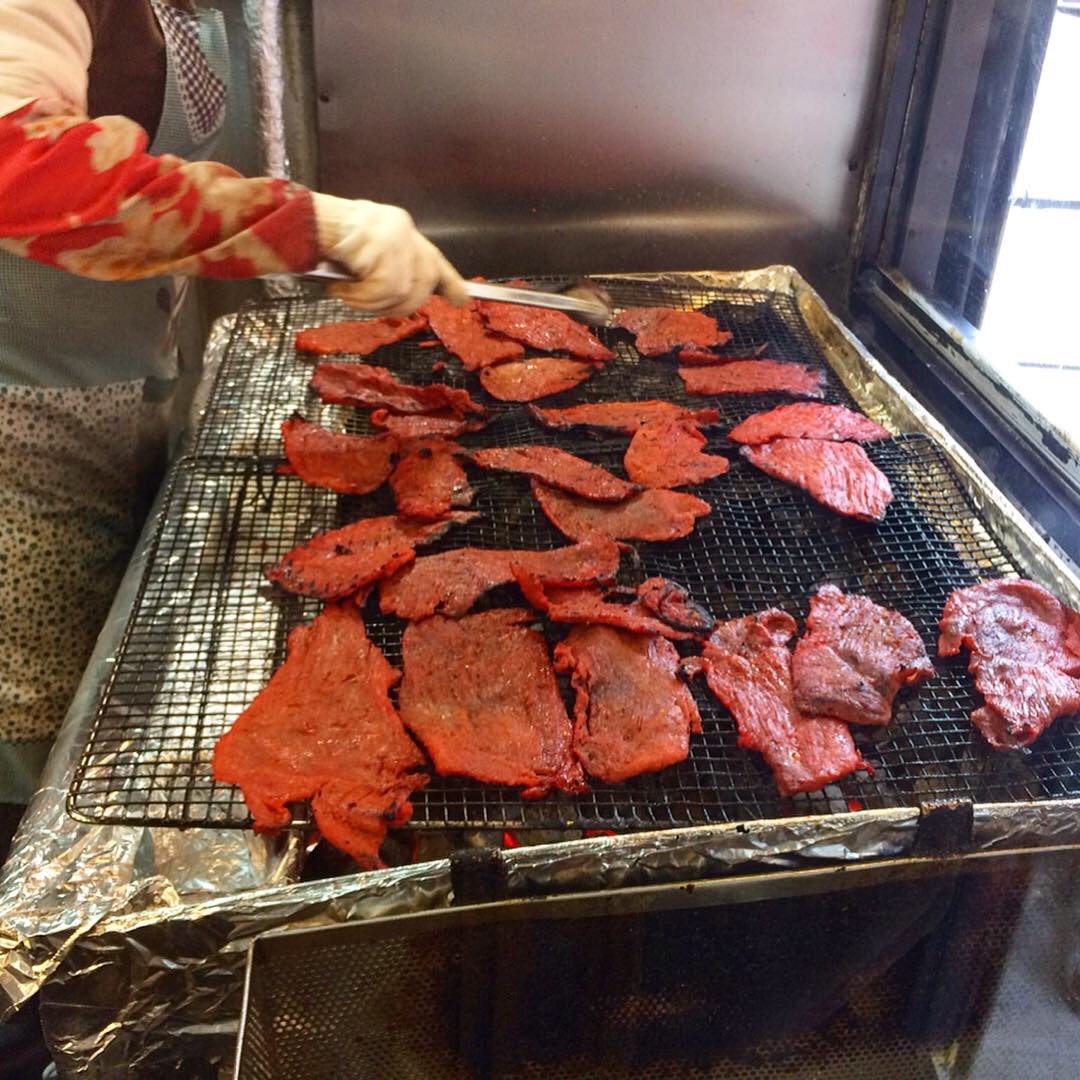 One of the delights of living in NYC is enjoying easy access to our five or six Chinatowns and the culinary treasures they embrace. Tucked away at 95A Elizabeth St is Singapore Malaysia Beef Jerky, a tiny shop that delivers big flavor in the form of freshly grilled, delicious jerky – a regularly scheduled stop on my Manhattan Chinatown ethnojunket. The word "jerky" has its roots in the Andean Quechua language – ch'arki meaning dried, salted meat – and this savory-sweet version is unique. They offer three kinds of meat in two spice levels and two styles.
[1] The first style (and my favorite) comes in the form of slightly charred squares of wonderfully seasoned pulverized chicken, pork, or beef. (Sometimes they have a combo of shrimp and pork – if you see it, get it.) The three varieties are similar in appearance: chicken is slightly pinker than pork which is lighter than beef; the flavors are identifiable – if you're eating one labeled chicken, you know it's chicken; the texture is supple (chicken is subtly more tender than beef); and their distinctive seasoning blend is the reason to go here. All three are available in spicy as well as regular designations; "spicy" has a finish with a tiny kick, but well within anyone's tolerance.
[2] They also make a style that consists of very thinly sliced meat (pork or beef) with seasoning similar to those above, available in spicy and non-spicy recipes as well. In terms of texture, expect a little more resistance – after all, you're chewing an actual slice of meat. The second photo shows an example of the two side by side.
[3] How it's done. I can attest from experience that this is a universal favorite; if you've never tried their jerky, put it at the top of your to-eat list.
(And remember, subscribing to ethnojunkie.com to receive updates about the latest posts and upcoming tours is a piece of cake. Or easy as pie, perhaps. Just use the Subscribe button on any page!)