(Click on any image to view it in high resolution.)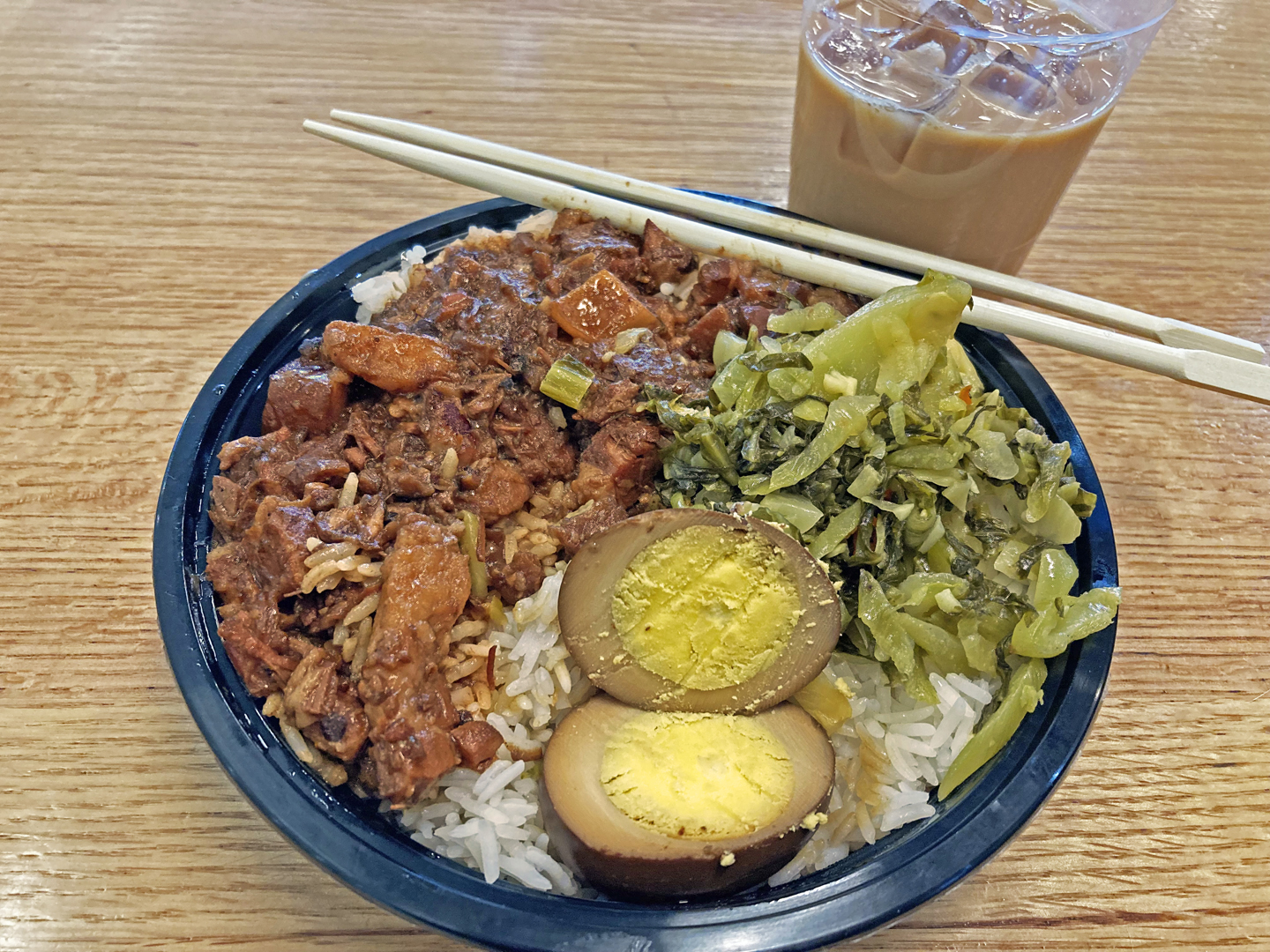 Sin Kee, located in the Queens Crossing Food Court, 136-20 38th Avenue, Unit #4, markets itself as serving up 21st Century Hawker Cuisine in NYC. I had read about their Taiwanese Braised Pork Belly Rice Platter so I had to investigate to see if it would make a good candidate for my Snacking in Flushing – the Best of the Best Ethnojunket.
The dish, Lu Rou Fan, is served over jasmine rice with a side of braised egg and sautéed preserved mustard greens, and it's chef Richard Chan's special sauce that makes it one of their signature dishes.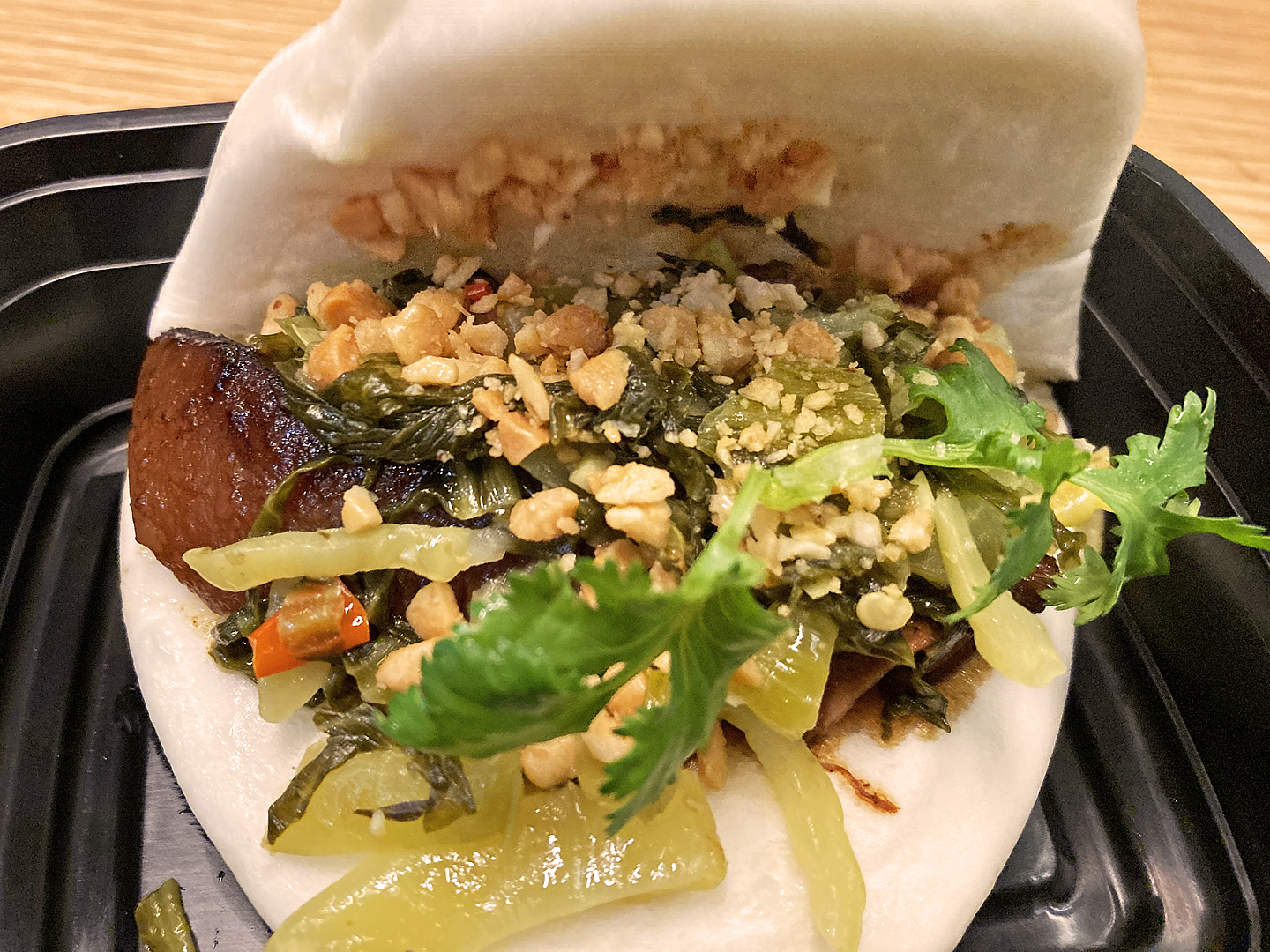 And while I was there, I tried their version of Taiwanese Gua Bao – slow-cooked pork belly with peanuts, cilantro, and more mustard greens plus special sauce in case a snack-sized goodie would work better for us.
They both look good, right? But will they be on my food tour? Only one way to find out: check out my Ethnojunkets page and sign up to join in the fun!