I've written about this triumph of texture over gravity before; in that post I described Vietnamese Pandan Cake, Bánh Bò Nướng, easily identified by its emerald hue, but Honeycomb Cake, aka Beehive Cake, has its fans throughout Southeast Asia and in China as well. It's easy enough to find a snow white version in Chinatown bakeries around these parts (sometimes even on dim sum carts) but less frequently a chocolate colored (notice, I said colored, not flavored) variety like this one from Dragon Bay Bakery at 5711 8th Avenue in Sunset Park, Brooklyn.
(Click on any image to view it in high resolution.)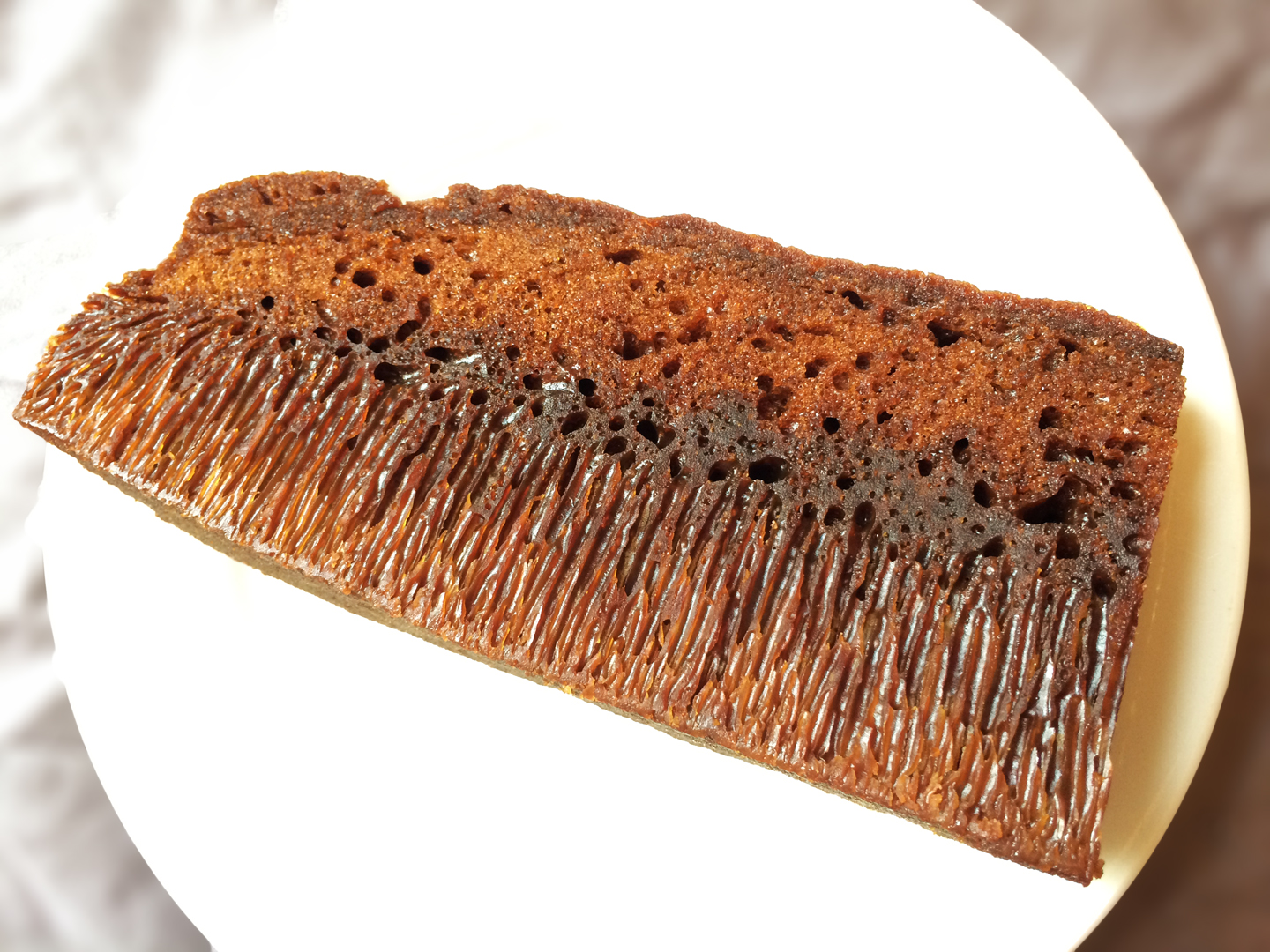 Above, a slab cut from the loaf; this piece is about nine inches long. It's sweet but not too sweet, which I know will be welcome news to many of you; its texture is the key to its charm.
How does it come to look like this? Recipes differ. I've read that the type of flour used can be rice (common), tapioca (often in the Vietnamese version), or even wheat; the leavening agent, yeast (common), baking soda, baking powder, or a combination thereof; even the method of preparation can vary from steamed (common), to baked, or stovetop pan "griddled". But somehow, the results manage to be rather similar: springy, bouncy, airy, spongy, fluffy, chewy, and squishy.
(Which quite by coincidence, I think were the names of the Seven Dwarfs. But I could be wrong about that.)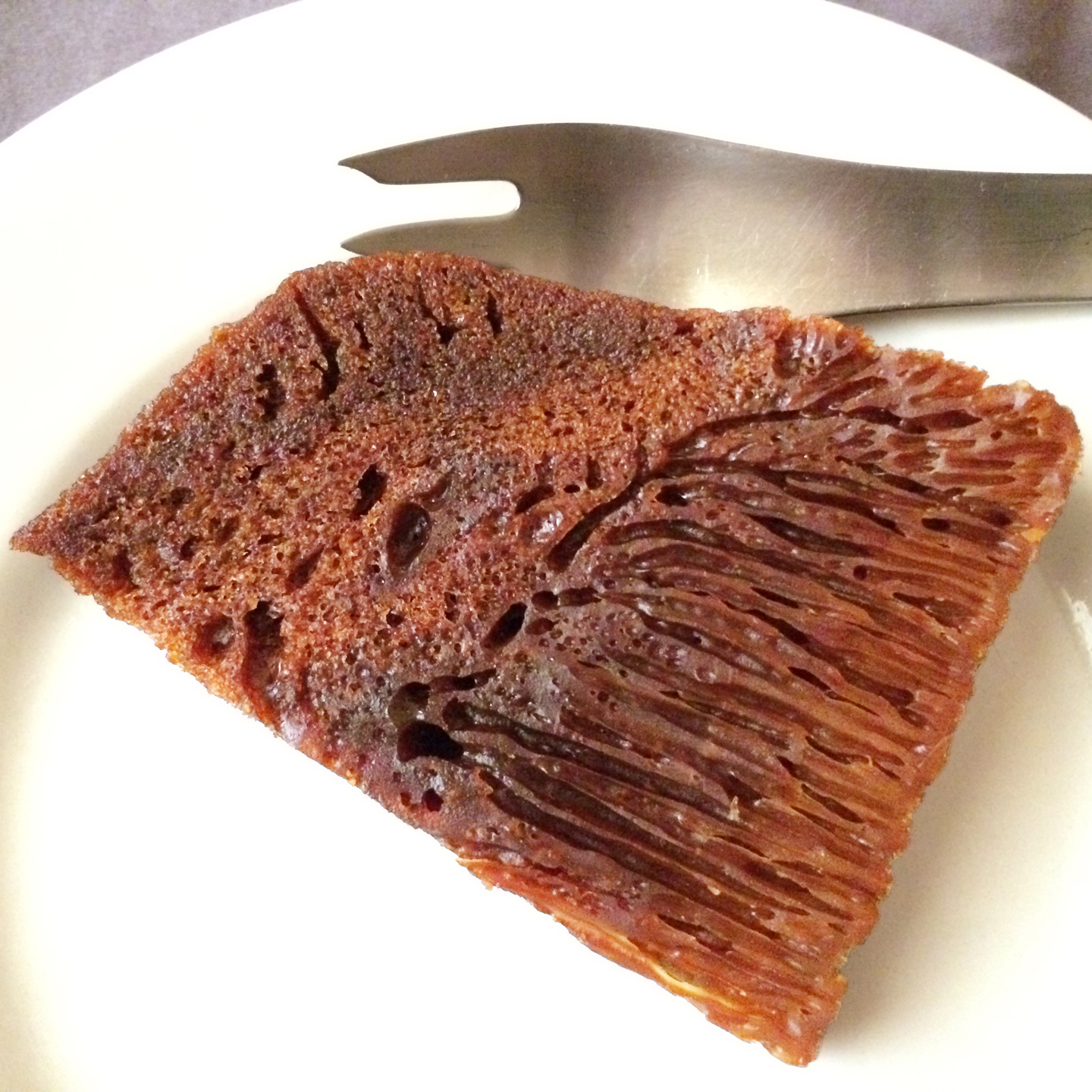 A more modest slice revealing the light cakey-looking top layer and the virtually weightless honeycomb structure supporting it. Its color comes from the use of brown sugar instead of white.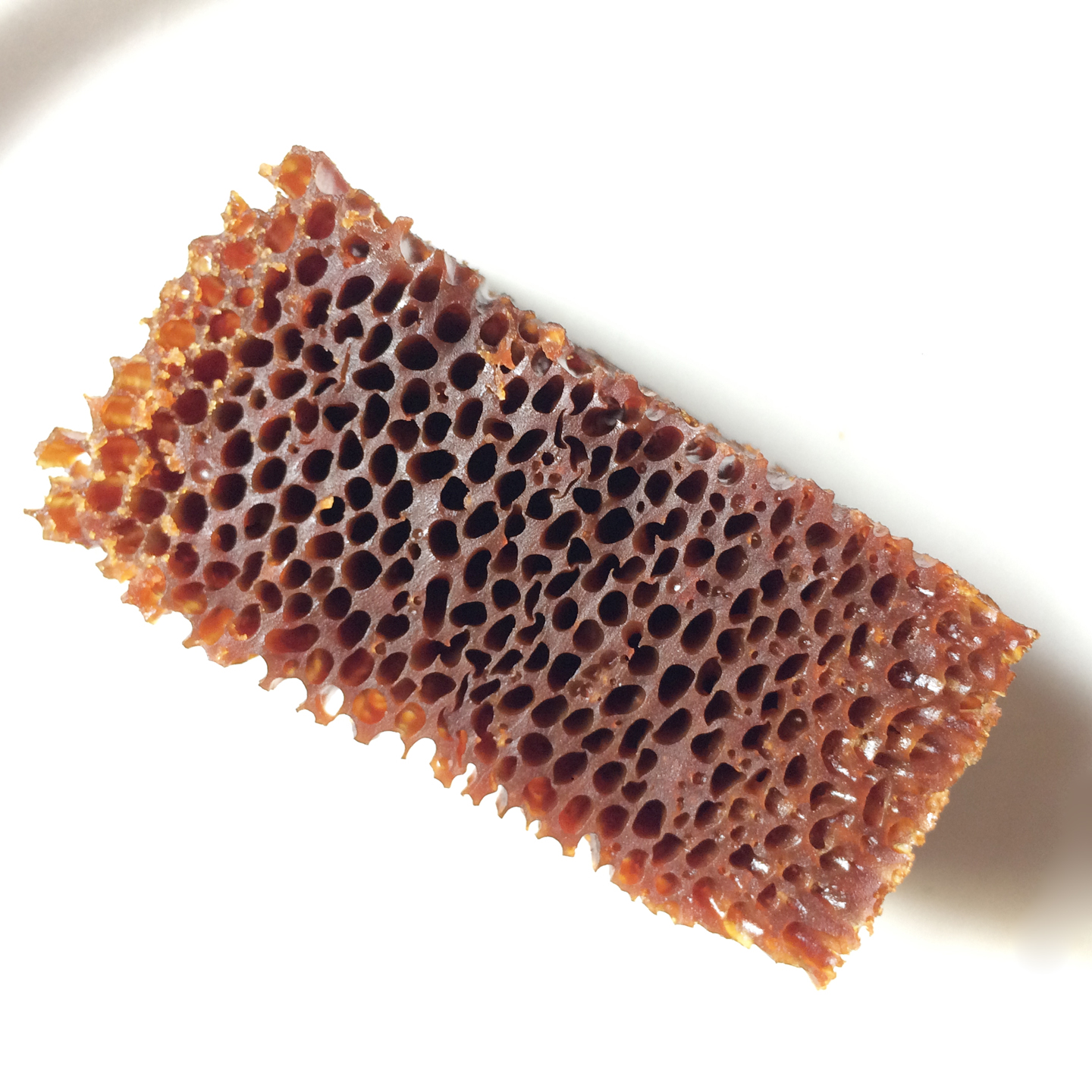 Still don't get the "honeycomb" part? Here's a cross section of the above slice, cut against the grain.


And a reminder: New York City boasts at least six Chinatowns and perhaps a few more depending upon your definition of what constitutes a Chinatown; just pick one and go! Now, more than ever, please SUPPORT CHINATOWN!