Instagram Post 7/9/2019
Two treats from Mama's Kitchen, Stall 28 at Elmhurst's HK Food Court, 82-02 45th Ave in Queens. They continue to hone their menu and it keeps getting better with each iteration.
(Click on any image to view it in high resolution.)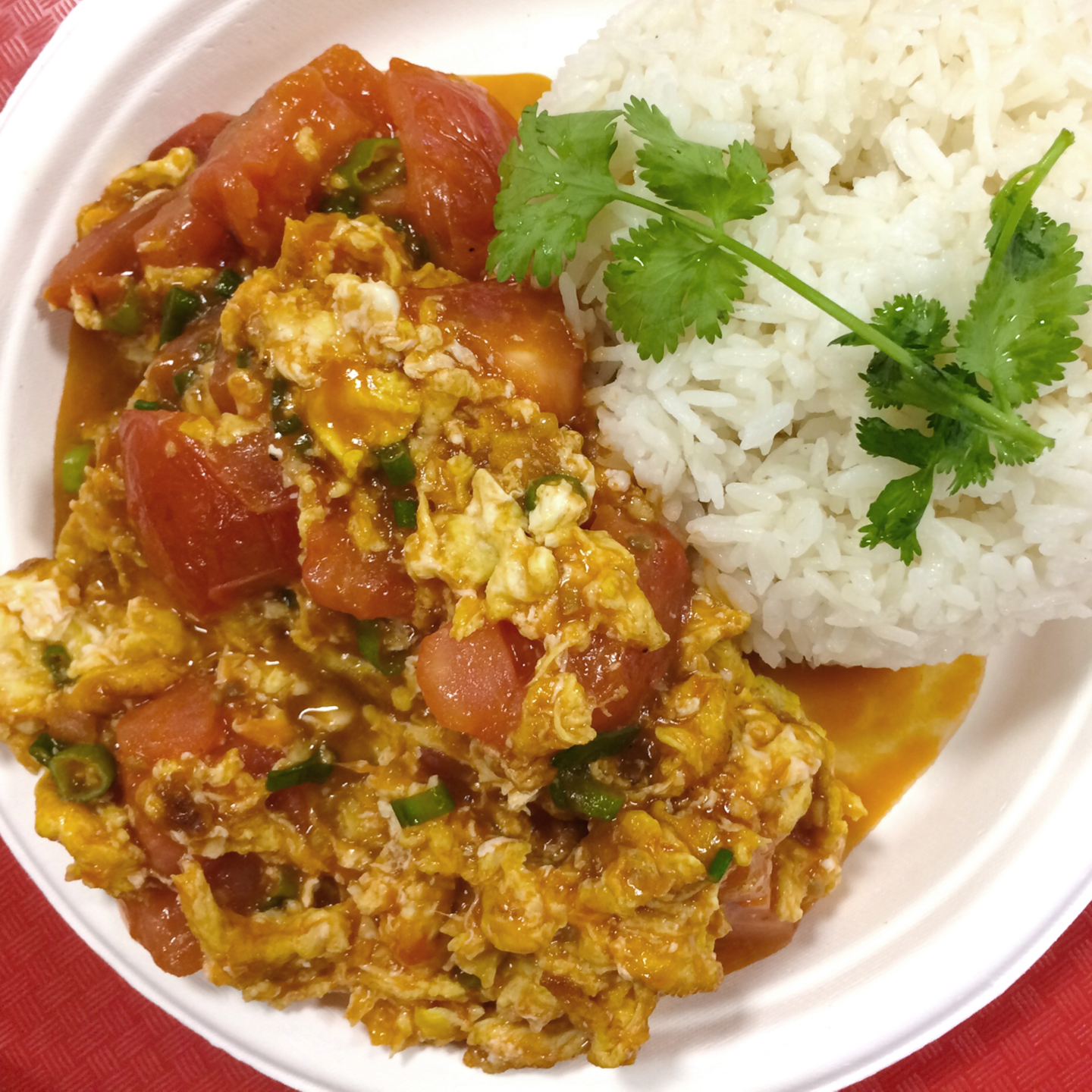 I've written poignantly about my fondness for this dish, the epitome of the homiest of Chinese home cooking, tomatoes and eggs. I give Mama much credit, for this is possibly the boldest version I've tasted in a long time. It's all about their take on the seasoning; whoever is in the kitchen has a style of their own. All I know is, my mama could never cook this way!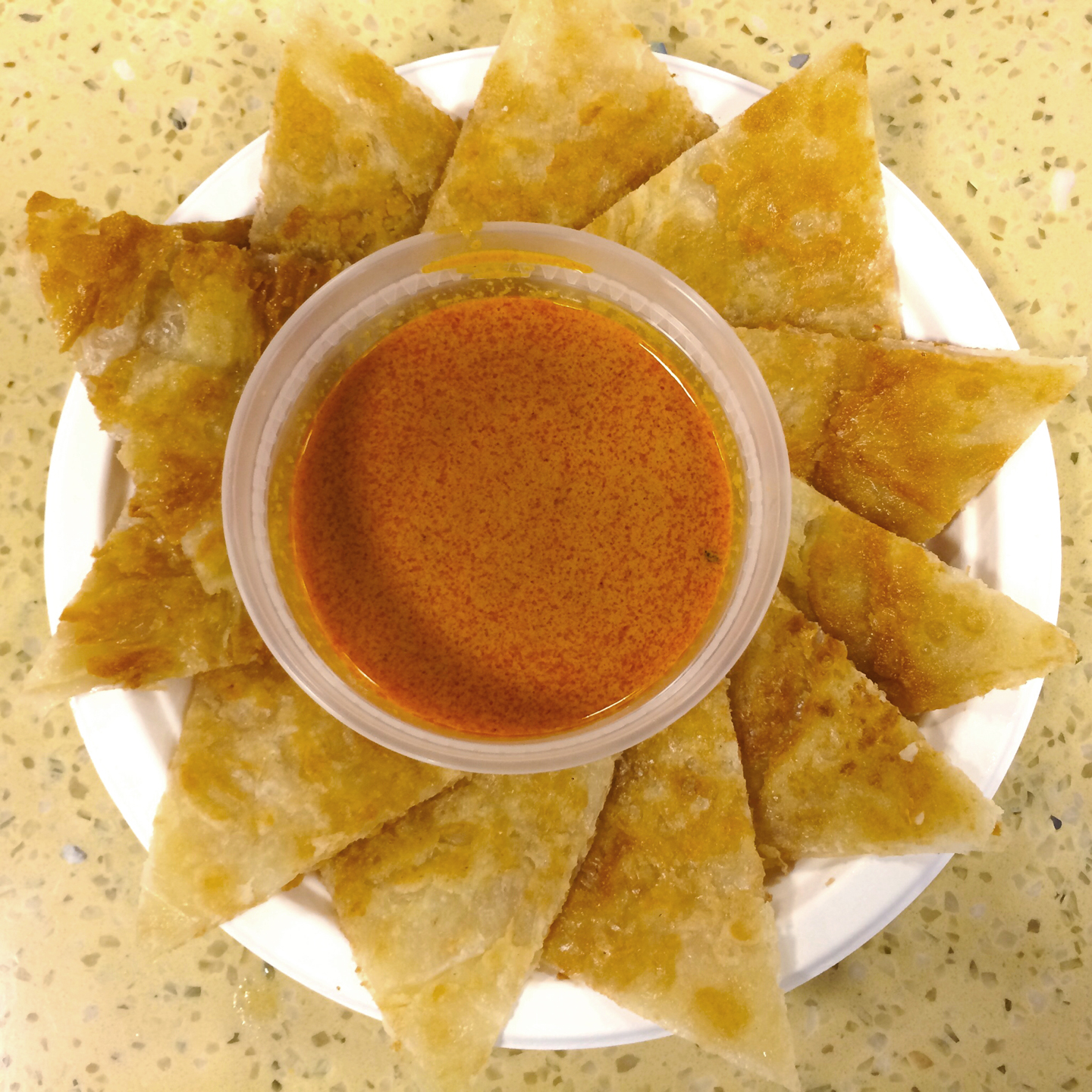 This is their spin on the Southeast Asian classic, Roti Canai. It's usually served with a chicken curry sauce, but this version is rather different from any I've experienced; its seasoning had overtones of Thai herbs and spices but still wasn't something one would immediately identify as Thai. In order to more firmly establish its culinary character, I'll return to have another go at it. This task will be a breeze since Mama's Kitchen is one of the stops on my new Elementary Elmhurst Ethnojunket (Shameless Self-Promotion Department 😉). Visit my Ethnojunkets page to learn more. Hope to see you soon!