Instagram Post 7/8/2019
As I sift my way through the stalls and their respective menus at Elmhurst's HK Food Court, 82-02 45th Ave, some gems have begun to emerge; XinJiang House, number 17, is assuredly one of them. They offer the Halal cuisine of Xinjiang, the Uyghur Autonomous Region in northwest China near Kyrgyzstan and Kazakhstan. Because of the political conflict there, the public at large is becoming more aware of the plight of the Uyghurs who are in essence being persecuted for aspiring to pursue their lives and their culture in a homeland of their own, an "Eastern Turkestan". We are fortunate to have the opportunity to learn about these people and their cuisine.
(Click on any image to view it in high resolution.)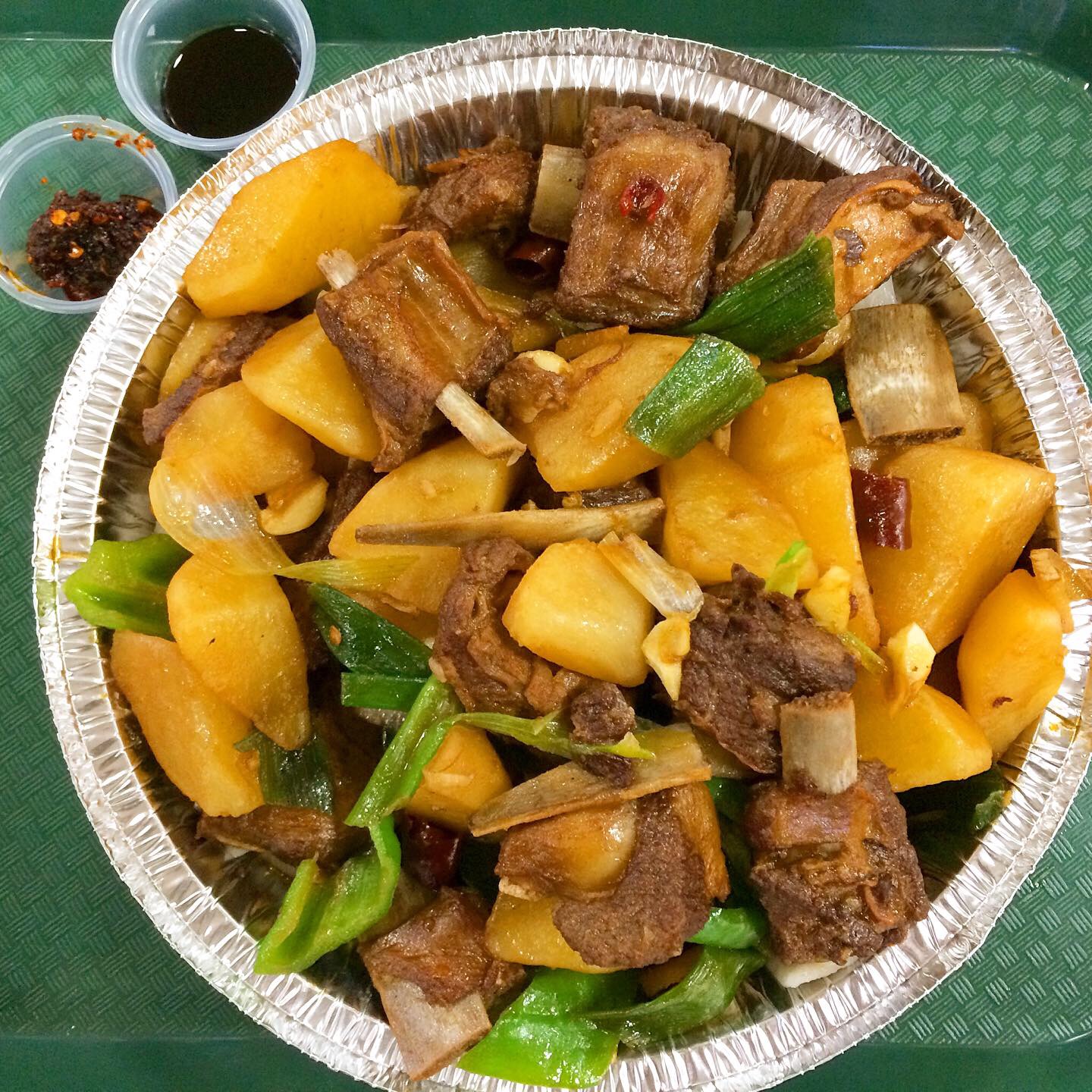 This is Spicy Lamb Chop with Noodles (also available with rice). Succulent lamb riblets (on the bone where the meat is sweetest) accompanied by chunks of potato and intensified with green and red chilies plus palpable nubs of ginger and garlic. Gilding the lily, this all goes over a bed of wide, thick, chewy, hand pulled noodles to soak up the juices – not visible in this photo, but you'll dream about them later.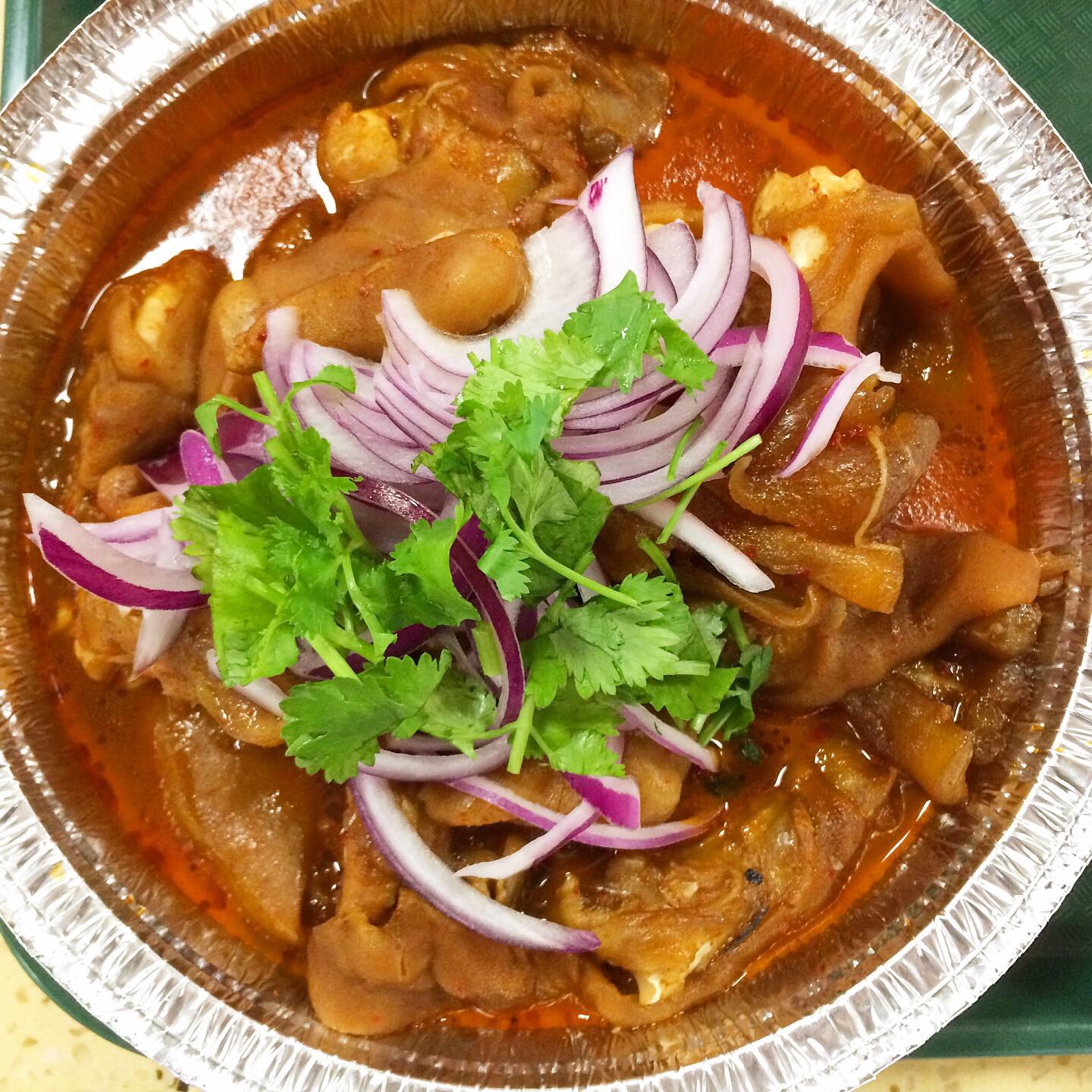 I was curious about the dish that's probably the least accessible on their menu, Spicy Lamb Feet. There's precious little meat on these, but that's to be expected; you'll be consuming skin for the most part, but the heady broth (too trivial a word) that's the consummation of this preparation is just remarkable. Pour it over the accompanying rice and prepare to be amazed.