(Click on any image to view it in high resolution.)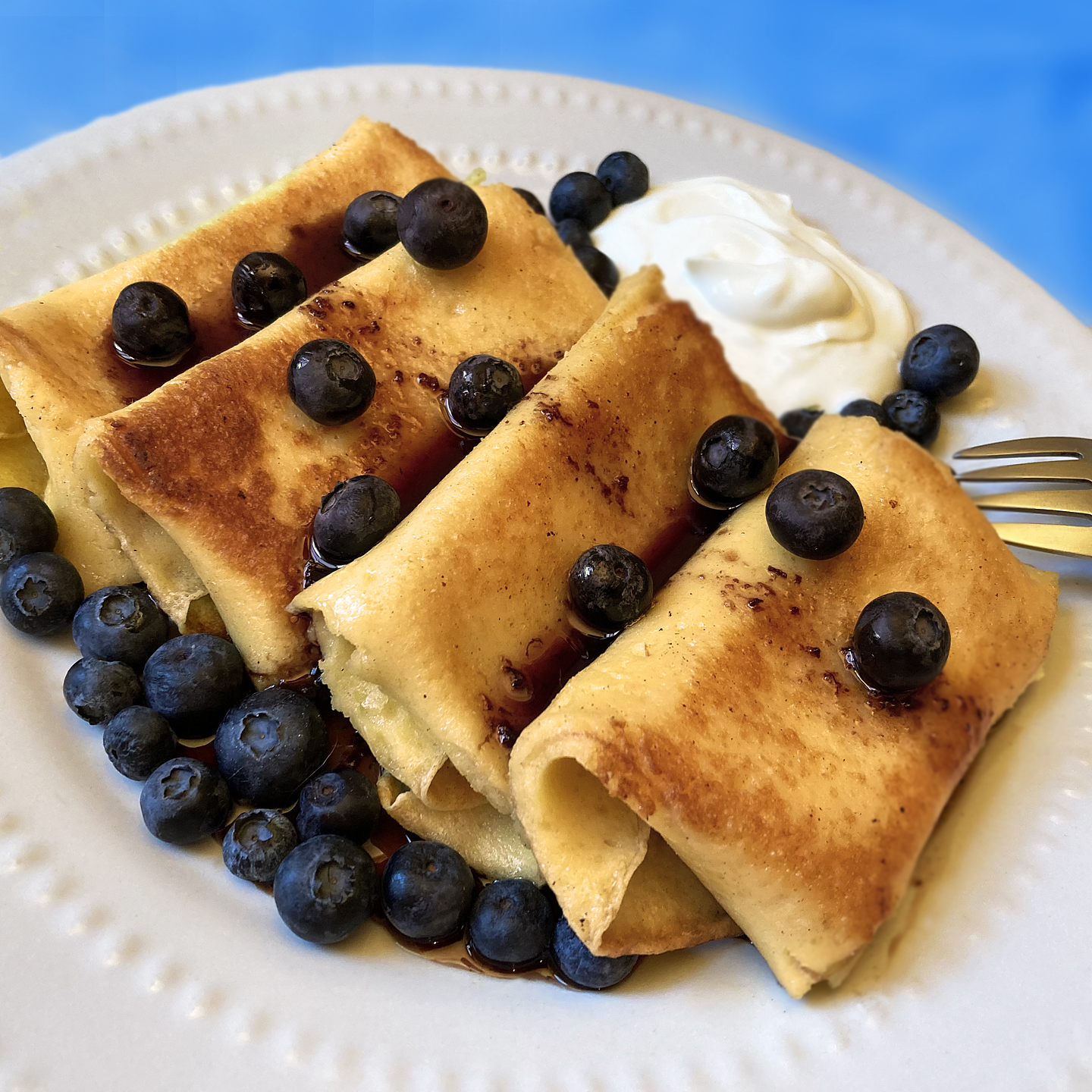 Although I can't know for certain whether my grandmother was Ukrainian, she did make memorable blintzes and she made them often. When I was a kid and just becoming aware of concepts like heritage, I asked her over lunch where she was born. Her responses typically consisted of a single word, in this case, "Brooklyn."
I pressed on. "Then where were your parents from?"
"Brooklyn," she replied, tersely.
"Then where…"
"Eat," she interrupted, setting another plate of blintzes down in front of me figuring that I wouldn't ask any more questions if my mouth was full. I never did learn about her roots.
Years later, I tried to extract her special recipe: "How much flour should I use?"
"Enough."
You get the idea. Anyway, I reverse engineered it and I've been making them ever since. In a single word, "yum!"
But I told you that story so I could tell you this one: The other day when I was in Brooklyn's Brighton Beach neighborhood developing a revised itinerary for the upcoming revival of my Little Odessa food tour, I spotted a pint-size deli container filled with an obviously store-made creamy white mass in the dairy case of one of my favorite markets. The home spun label read Sirkovaya Massa (likely a romanization of Сырковая Масса in the surprising absence of Cyrillic characters). I recognized the first syllable, Sir- (Сыр-), as the word for cheese; a closer inspection revealed a list of ingredients: cultured milk, vanilla, sugar, and raisins and I divined that this "Cheese Curd Mass" would probably taste like an Eastern European take on cannoli cream, but more cream cheesy than ricotta based. It was sweet, rich, and absolutely delicious. But what to do with it? Spread it on a bagel? Serve it with fresh fruit perhaps? And then it hit me: combine it with an equal part of farmer's cheese and make blintzes with a twist! This is a photo of the result, decked out with blueberries, blueberry syrup and sour cream – note the blue and yellow theme. (Next time, I'm might try adding mini chocolate bits to it for a real cross-cultural treat.)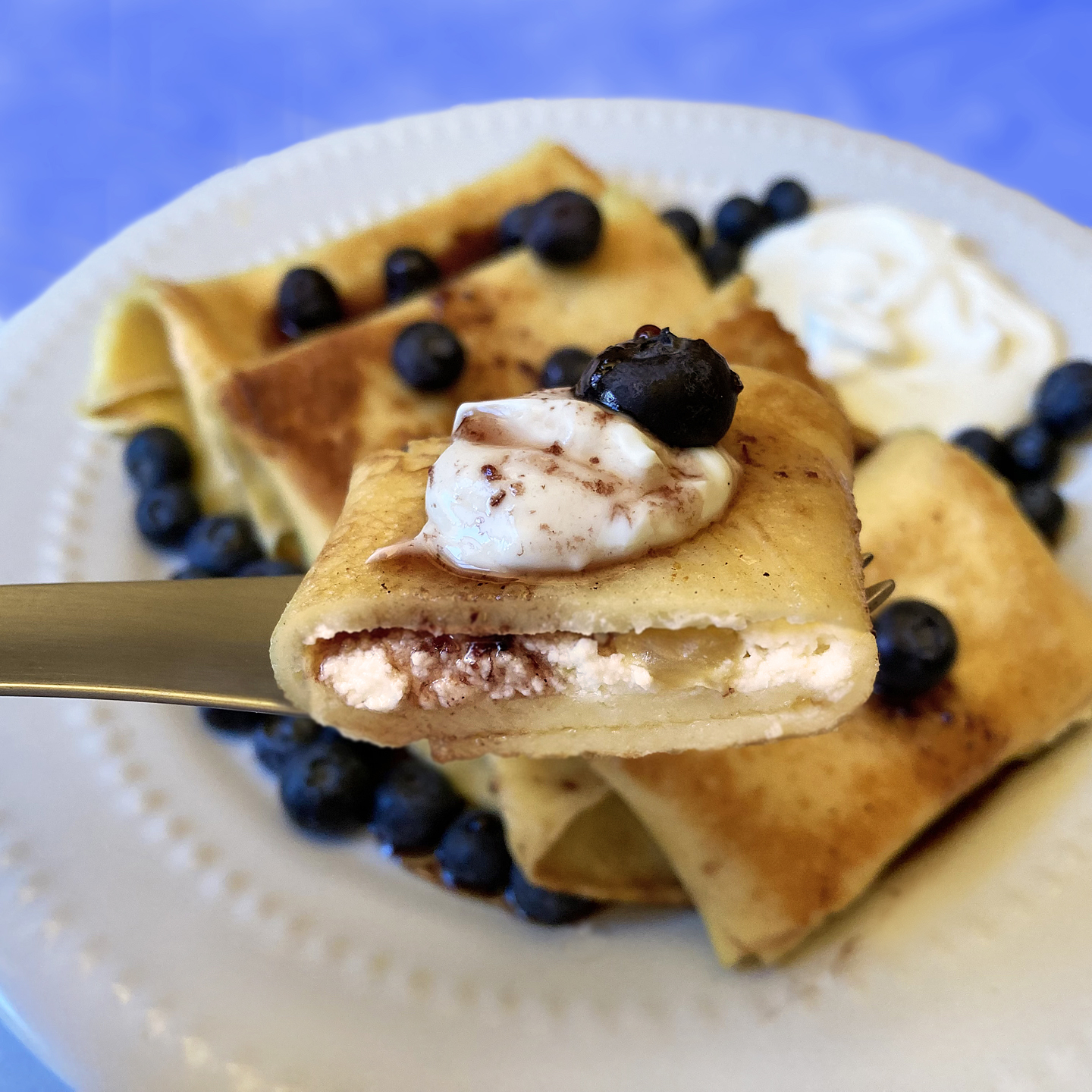 How were they? In a single (Ukrainian) word, "ням!" Grandma would approve.