(Click on any image to view it in high resolution.)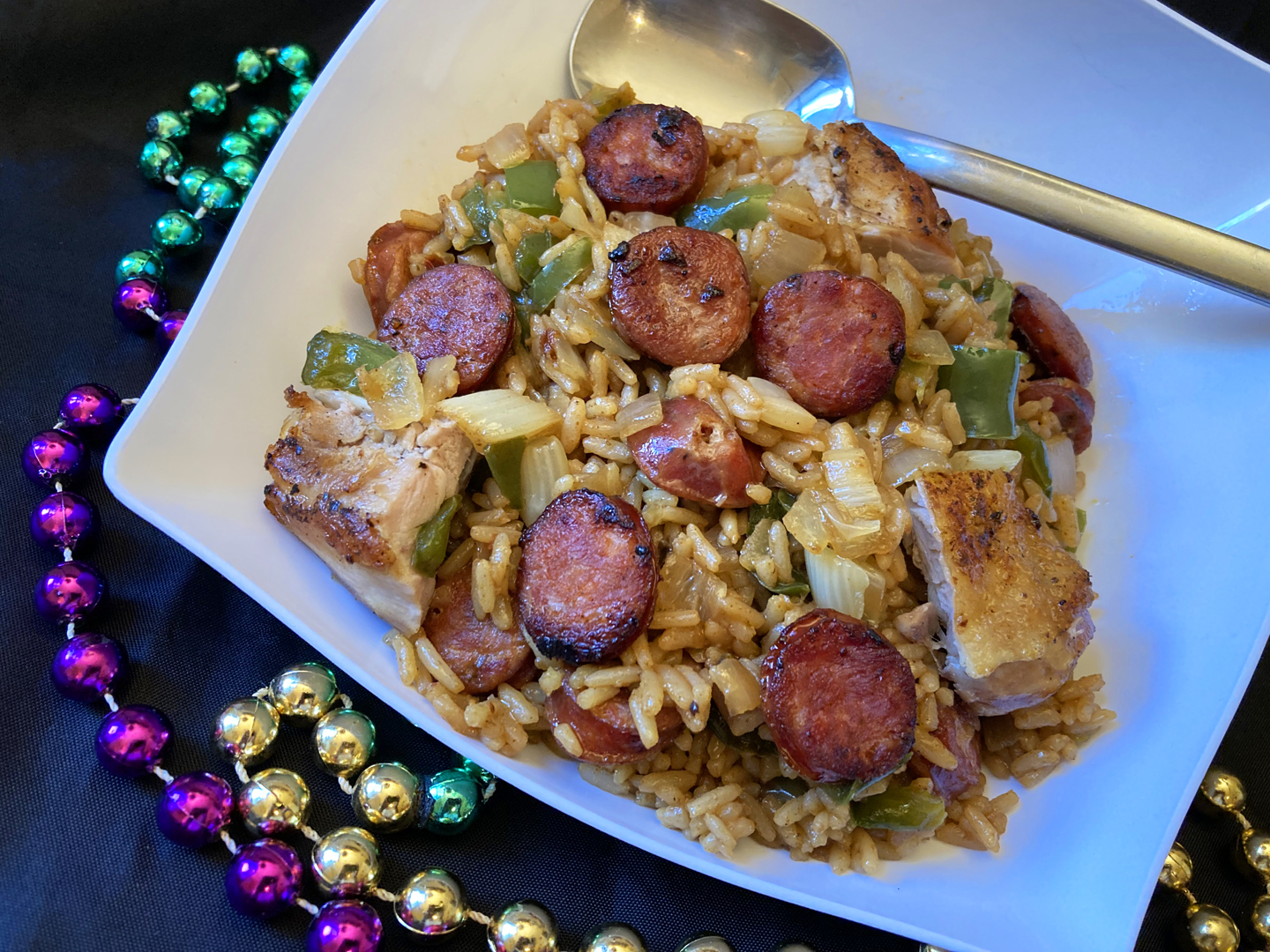 C'est Mardi Gras! Laissez les bons temps rouler! (Ou en anglais, it's Fat Tuesday! Let the good times roll!) The "fat" descriptor signals the last chance to consume indulgent, rich, high-calorie foods before the spartan Lenten season begins on Ash Wednesday. Needless to say, New Orleans pulls out all the stops for its annual celebration with a virtual parade of Creole and Cajun culinary delights on display.
This is homemade Jambalaya, a rice dish that typically features spicy andouille sausage along with other meats or seafood. I've used chicken as the supporting player here, but in the past I've made it more traditionally with shrimp – that was back when you didn't have to take out a mortgage to buy it. The Creole version contains tomatoes, the Cajun style that I've prepared here does not, but both incorporate a significant measure of spice. I start with a base of diced onions, celery, and bell peppers known as "the trinity" in Cajun cooking; it's akin to mirepoix in French cuisine which consists of onions, celery, and carrots, or sofrito in other cultures where ingredients vary by geography – but whatever the provenance, it's all about that base.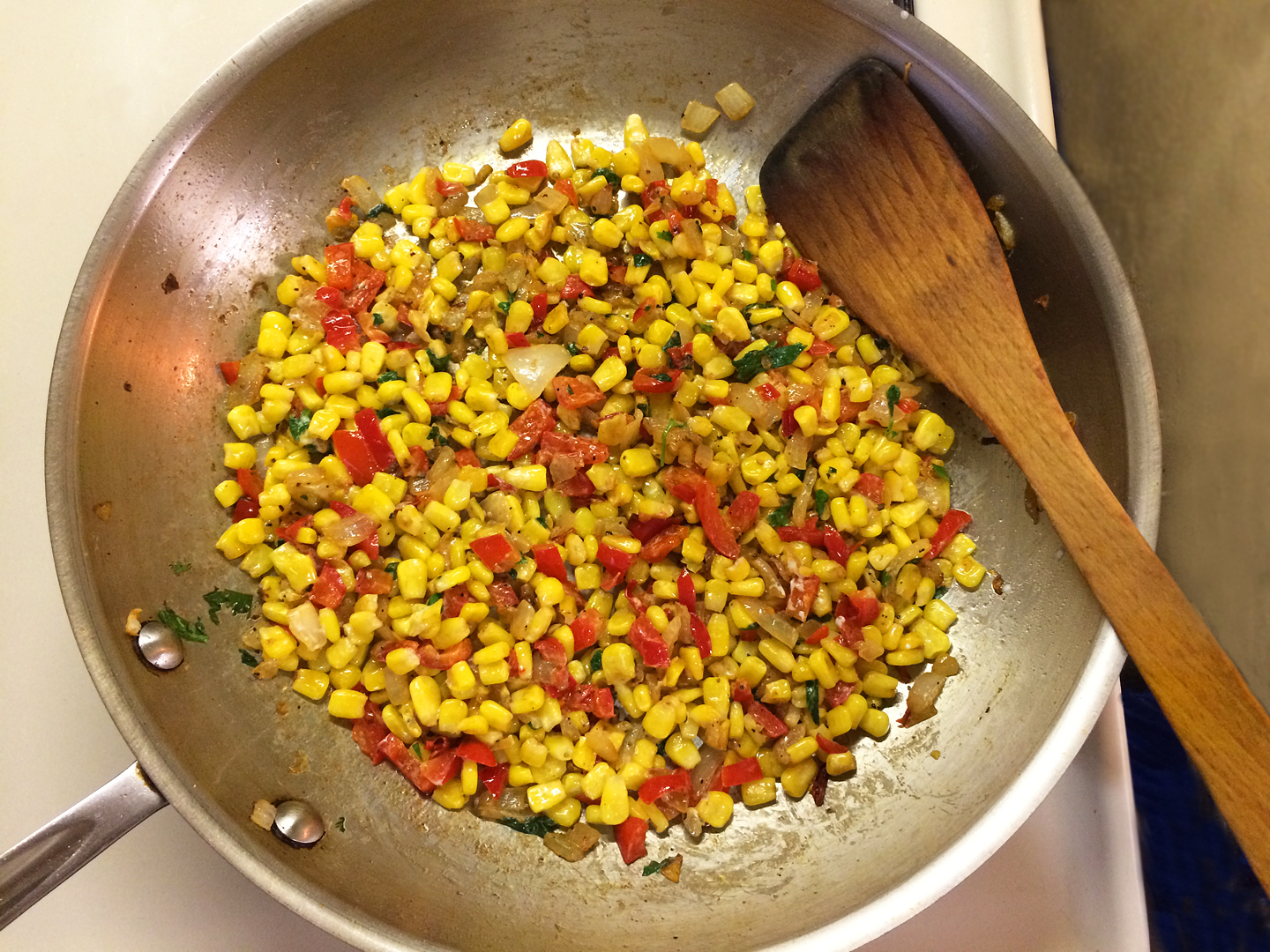 On the side, I made another popular Louisiana specialty, maque choux, a mélange of fresh corn, bell peppers, onions, celery, and tomatoes cooked up in bacon fat with more Cajun spices and a little cream at the end to ensure the proper degree of decadence.
Tomorrow's Ash Wednesday post will feature a Lenten delicacy (sounds like an oxymoron, doesn't it?) that's bloody delicious! Stay tuned….