Instagram Post 1/14/2020
(Click on any image to view it in high resolution.)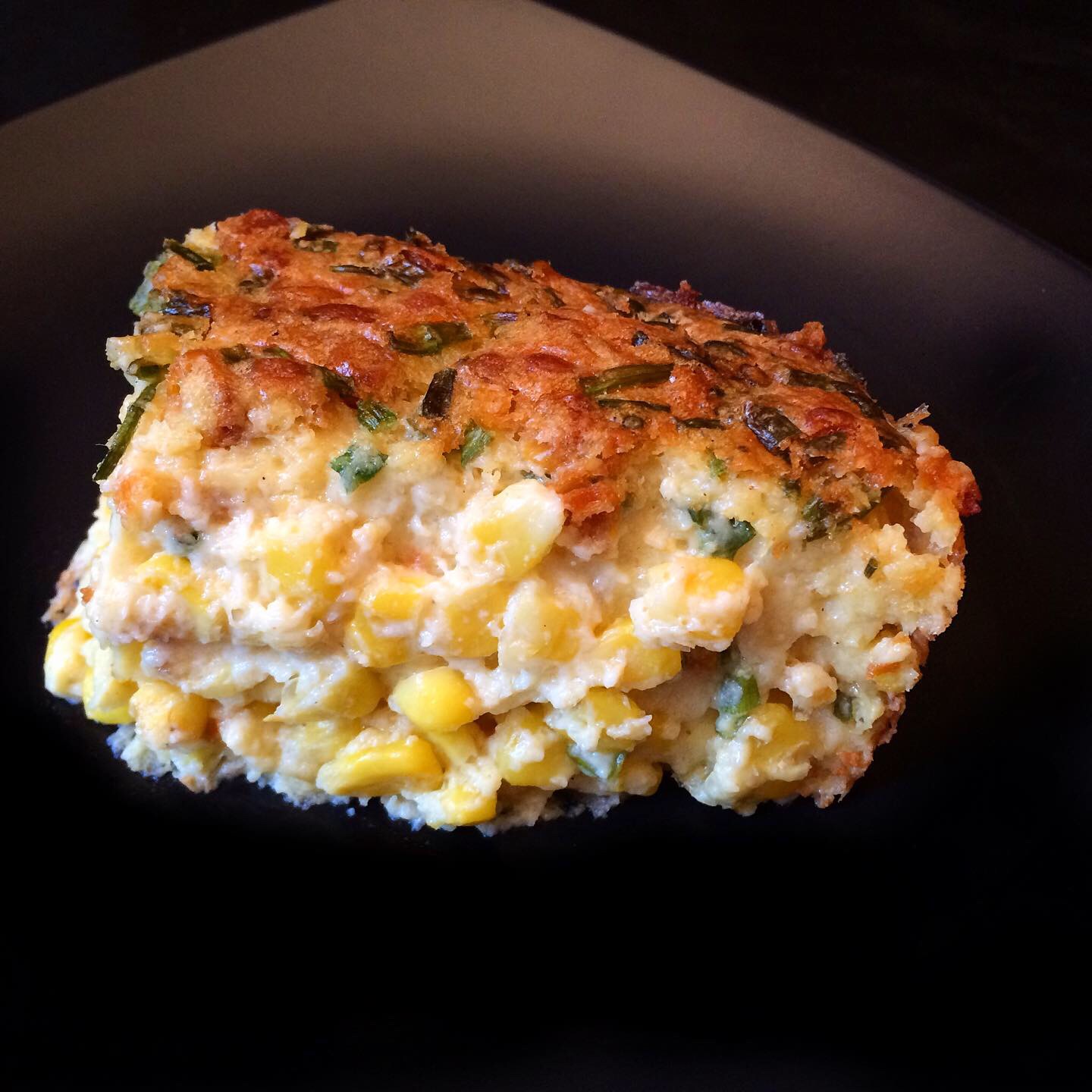 Never quite got around to posting any home cookin' from the holidays so here's one of my favorites. It's my own recipe (of course) for Corn Pudding, a savory side dish, not a dessert pudding (but there's a thought there 🤔). Two kinds of corn, fresh off the cob and Cope's Dried Sweet Corn from Pennsylvania Dutch country plus eggs, cream, butter and other homey ingredients unite to produce this traditional family favorite. Love how some of the fresh snipped chives rise to the top to enhance the golden brown crispy crust.

How it looked in the baking dish pre-ravage.
Serious question: do you want to see more like this?