Oh, how I long for bygone days of frequent peregrinations to New York City's treasured international restaurants, days now temporarily quarantined in abeyance because of the damndemic. But some clouds do conceal silver linings: in this case, I uncovered a trove of photos that indeed belong here that I had posted on the Insta when I was playing that gram back in the day.
In recognition of the January 13th celebration of Korean American Day, the anniversary of the first Korean immigrants to arrive in the US in 1903, I offer some pix from Mokbar, the Korean restaurant at 212 Flatbush Avenue in Brooklyn. A bit of research reveals that Mokbar is still holding strong at that address and has a newer venue at Chelsea Market, 75 9th Avenue in Manhattan; you can order online from either.
Return with me now to those thrilling days of yesteryear; here's what we enjoyed on September 29, 2017.
(Click on any image to view it in high resolution.)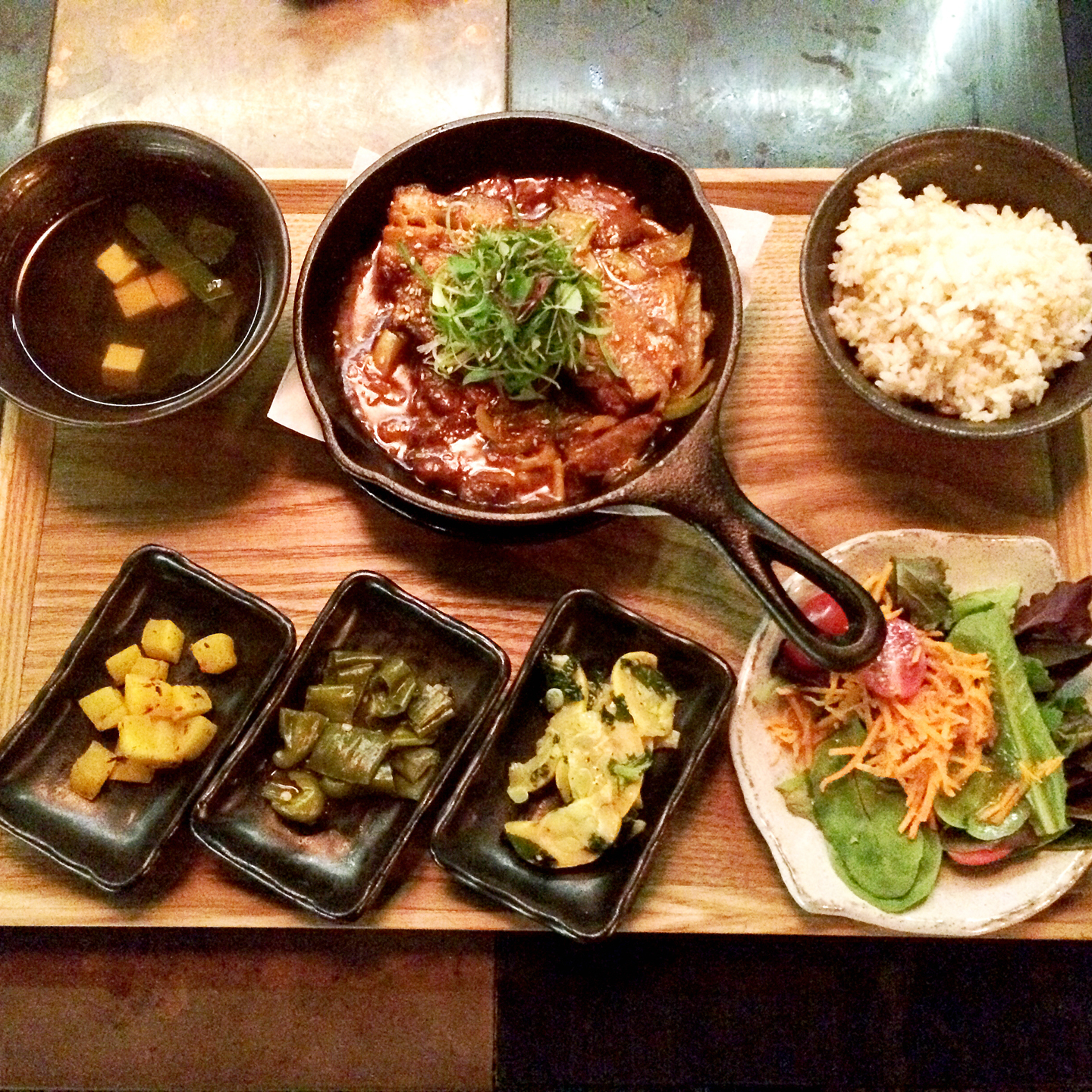 From the jipbap ("set menu"), we couldn't forgo the Jaeyook – crispy pork belly with caramelized kimchi and onions. Easy to see why.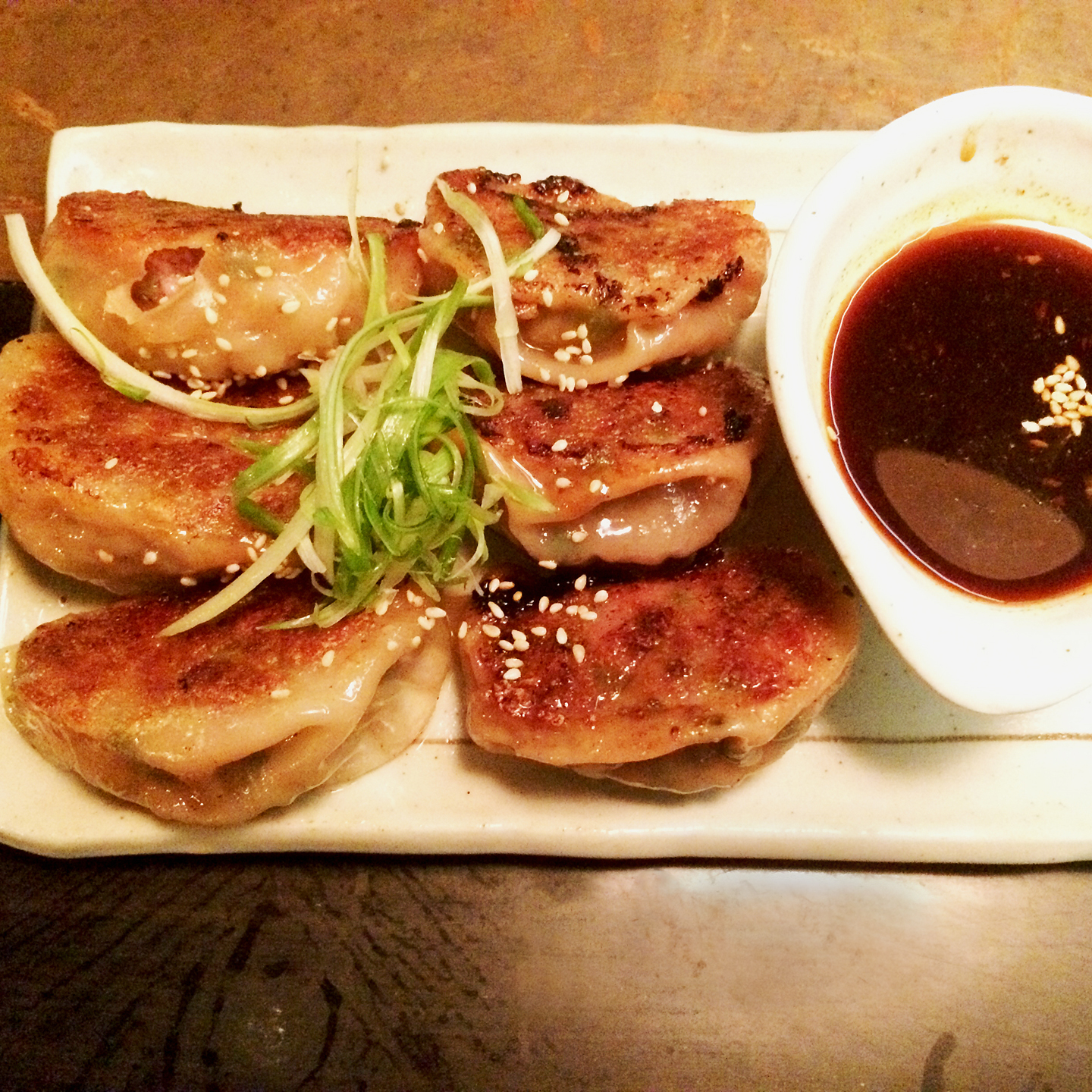 Kalbi Mandu – dumplings filled with marinated beef, caramelized onion, and garlic chives.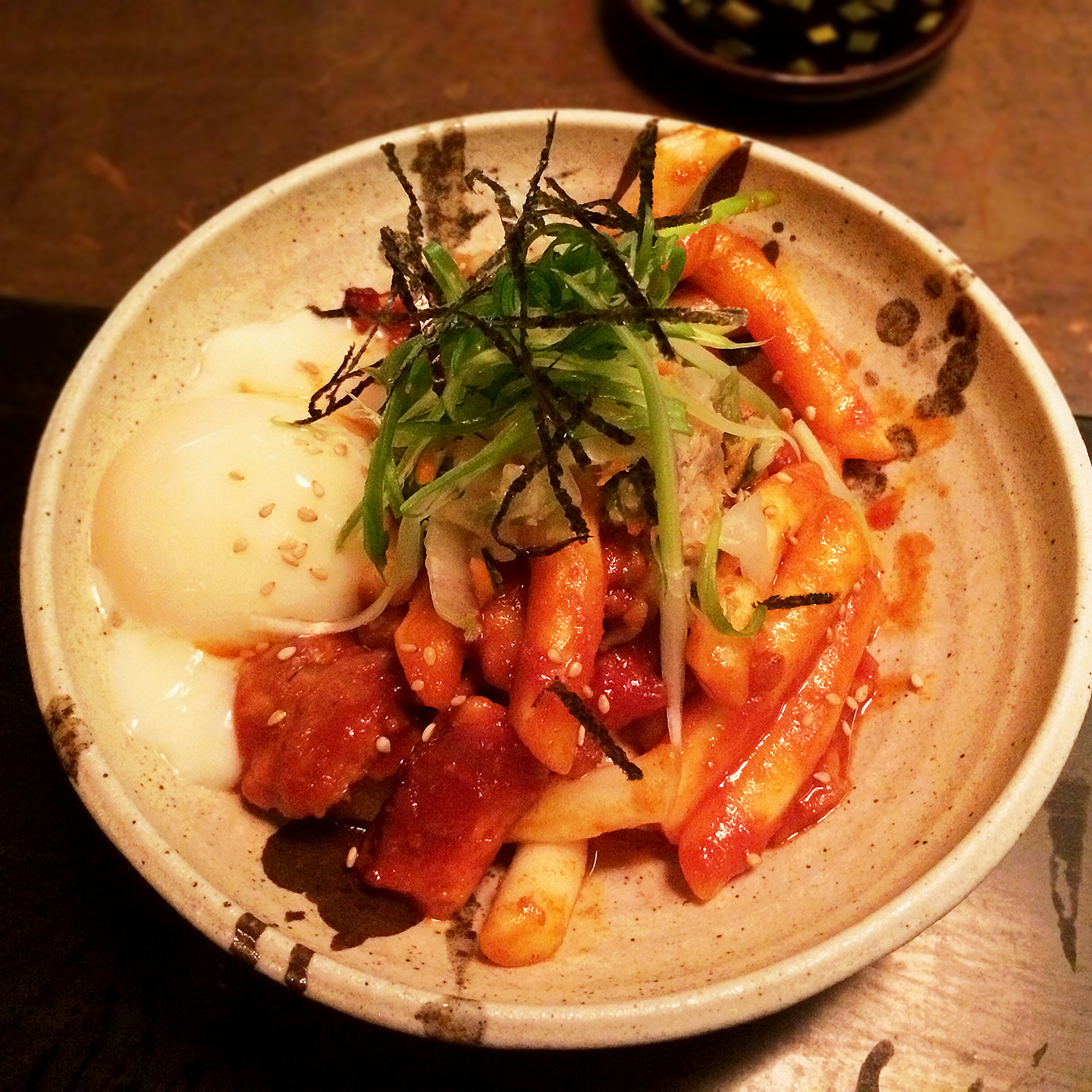 Tteokkboki – brown butter rice cakes with bacon, minced pork, white kimchi, and poached egg.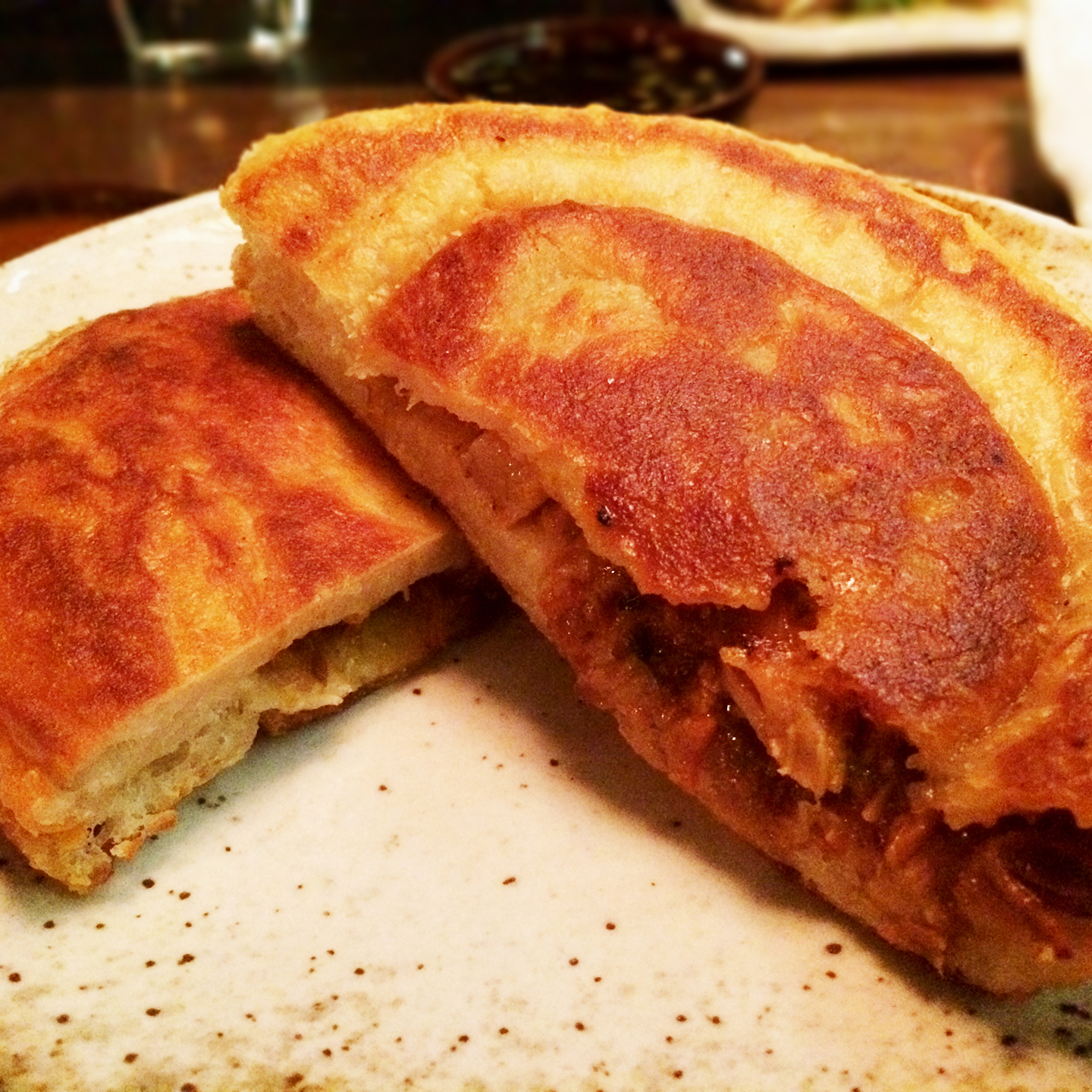 A particularly delicious Ho' Cake (Mokbar's spin on hotteok, Korean sweet pancakes); these delights are filled with braised pork belly and served with a kimchi dipping sauce.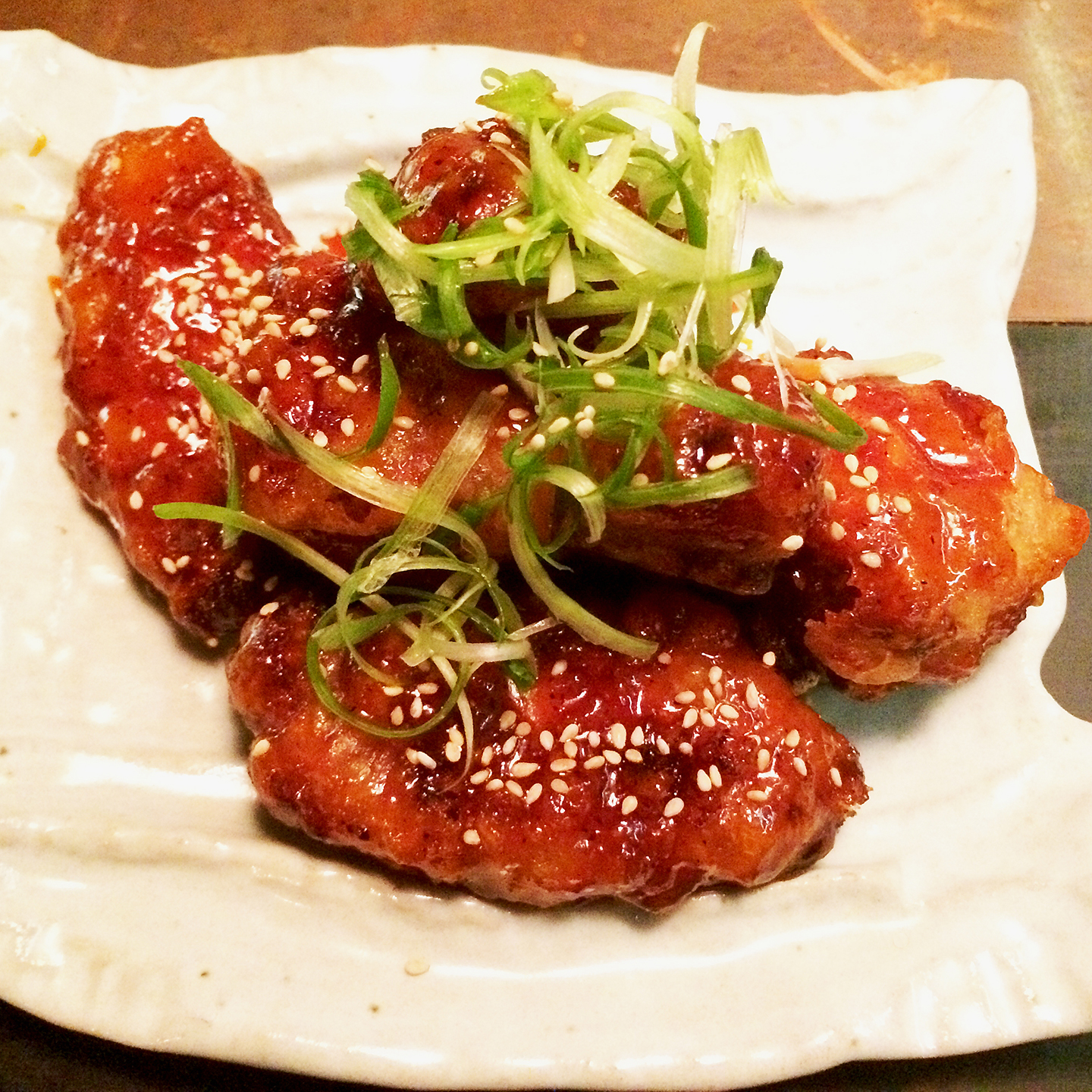 Mok Wings – crispy chicken wings with spicy gochujang.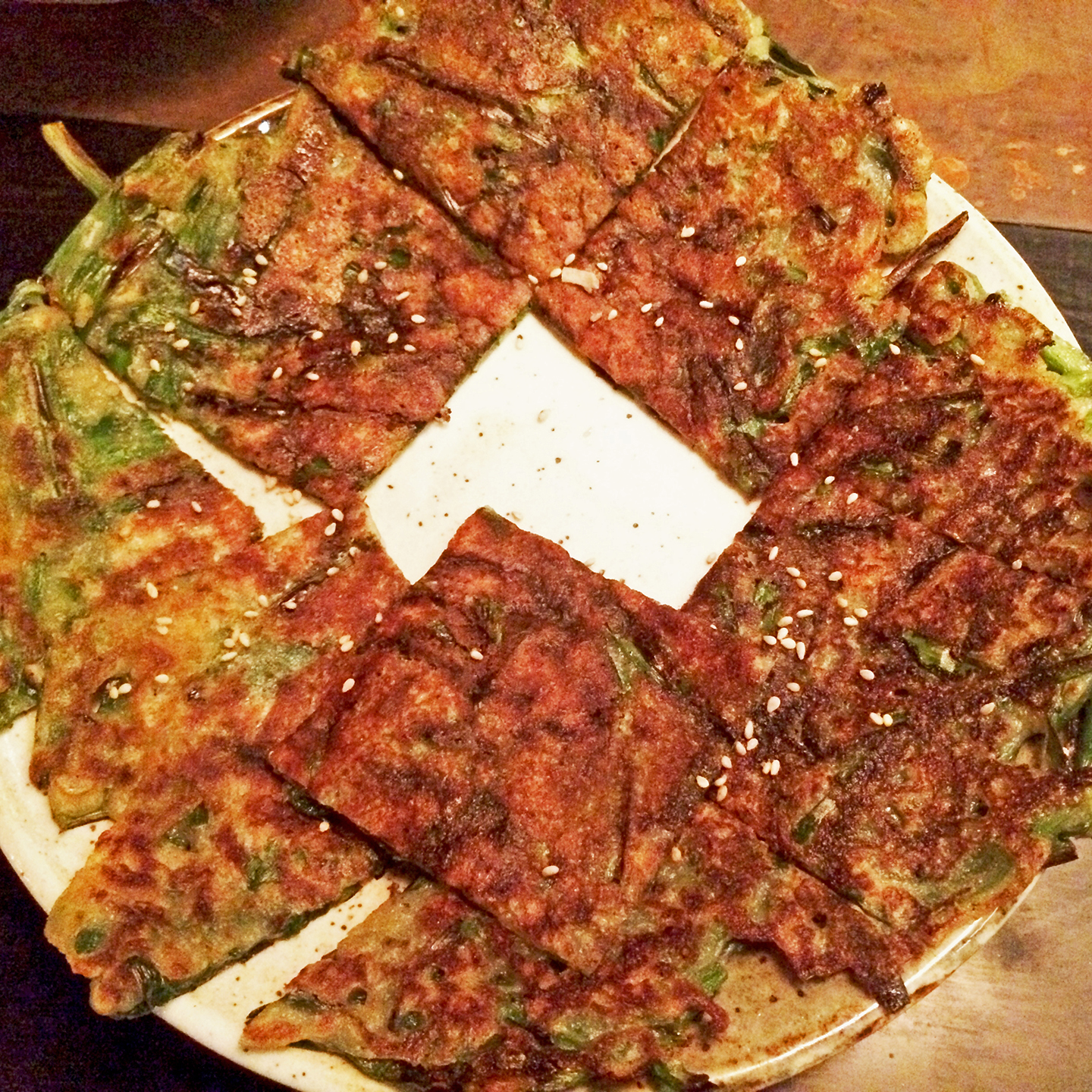 Pajeon – Korean pancakes with charred scallion and garlic chives.
Longing to return!