I can't let Pride Month slip away without sharing this treat that I created some years ago, my culinary contribution to the cause.
(Click on any image to view it in high resolution.)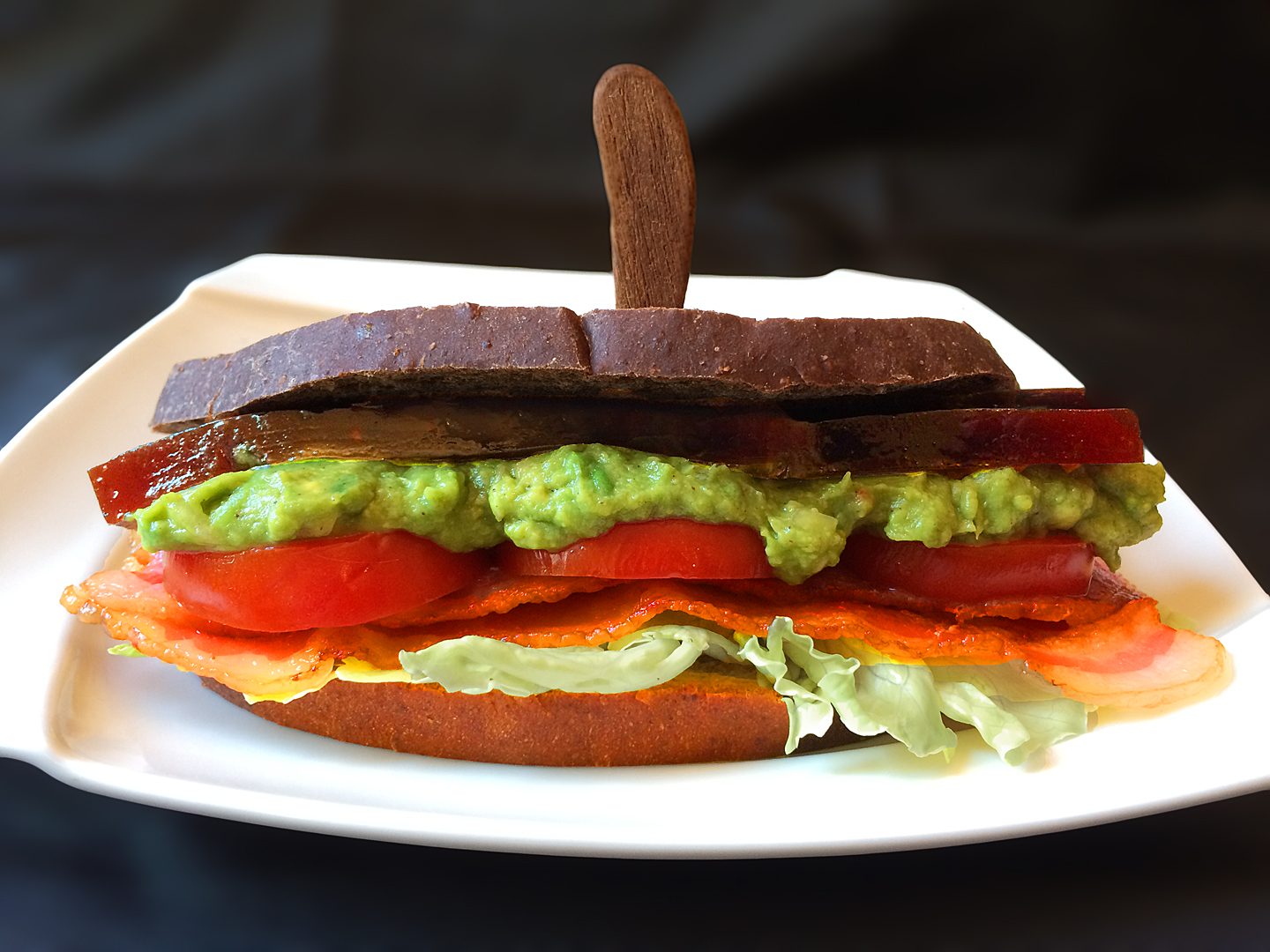 You all know the classic BLT, of course: Bacon, Lettuce, and Tomato; those ingredients are all present and accounted for in the LGBTQ. It's customarily dressed with mayonnaise but I upped the ante by using Guacamole instead of mayo and added a hint of sweetness with Quince paste (aka membrillo) to balance the touch of tart lime juice, aromatic onion and garlic, and spicy jalapeño pepper – how I do guacamole.
Usually, I serve this on marble rye bread so I can include swirling carbs of color, but I couldn't score any recently, so this version has a slice of rye bread on the bottom and a slice of pumpernickel on top.
And for those who prefer the acronym LGBTQI, well that is Iceberg Lettuce in there! 😉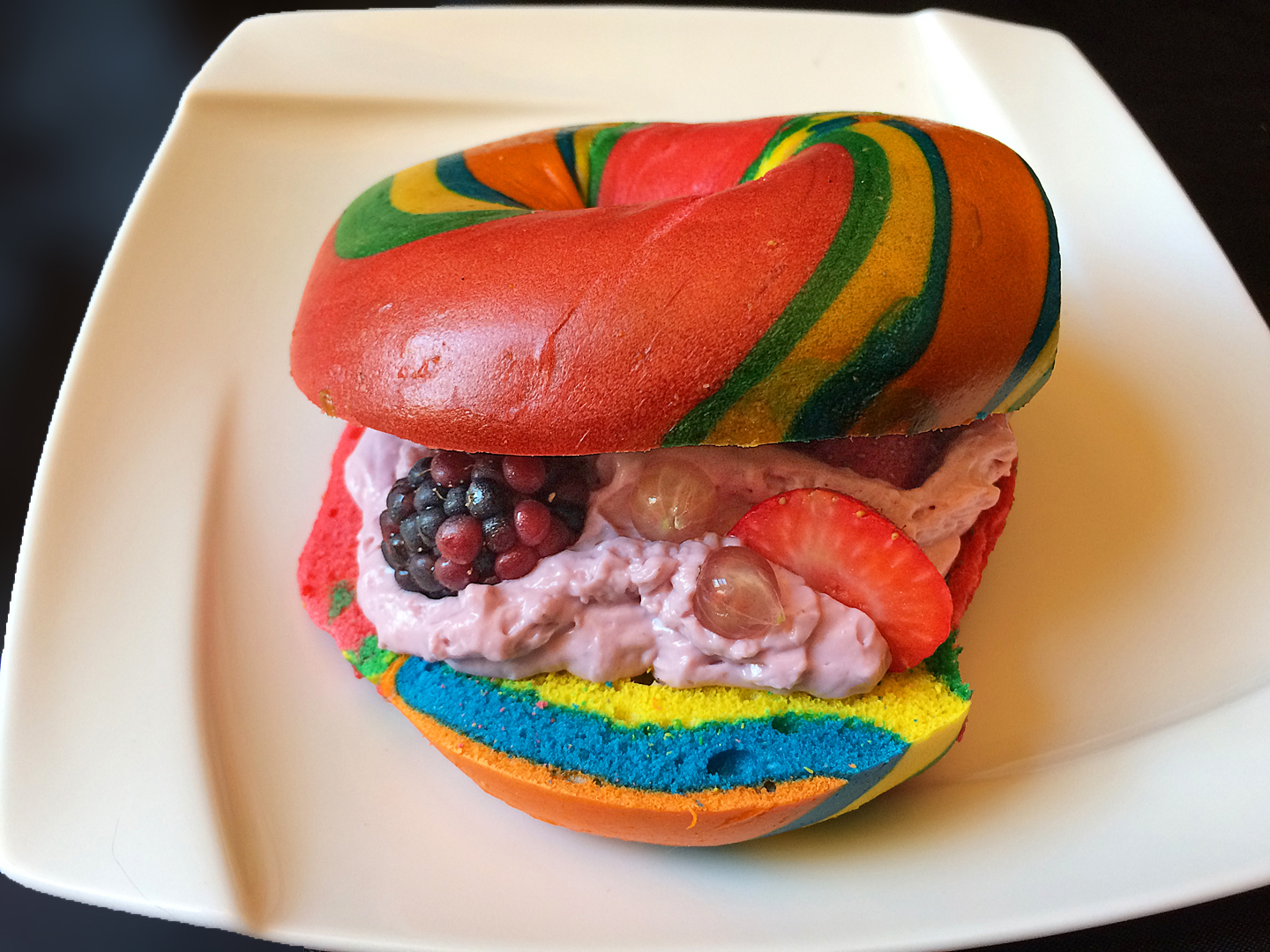 And here's something sweet to celebrate Pride Month: a rainbow bagel with mixed berry cream cheese and local (and by "local" I mean from a garden three blocks from my apartment) blackberries, pink champagne currants, and strawberries.