(Click on any image to view it in high resolution.)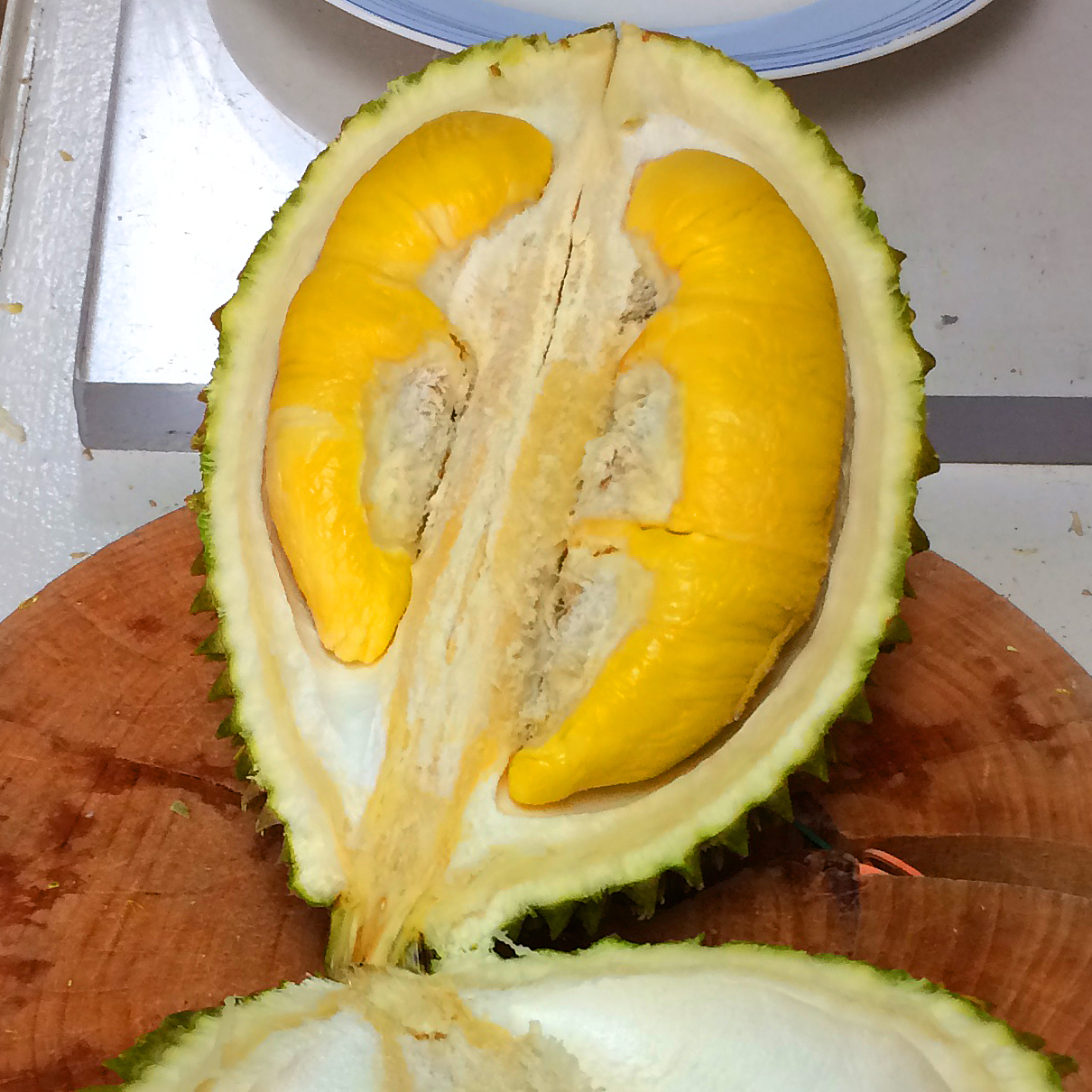 Durian happens to be one of my favorite fruits, and while June 26 isn't officially Durian Day, I agree with Fly FM, an English-language radio station based in Malaysia, that it should be.
You've probably heard the oft-quoted aphorism about it, "Tastes like heaven, smells like hell" but if you've never sampled durian, you might discover that you actually like it; a number of folks I've introduced it to on ethnojunkets have experienced that epiphany. There are gateway durian goodies too, like sweet durian pizza (see below), durian ice cream, candies, and freeze dried snacks and they're all acceptable entry points as far as I'm concerned.
Here's a post from the past, Durian's Best Kept Secret, that recounts the story of a little known venue in Brooklyn where an assortment of durian cultivars can be purchased and enjoyed – and I did both, of course.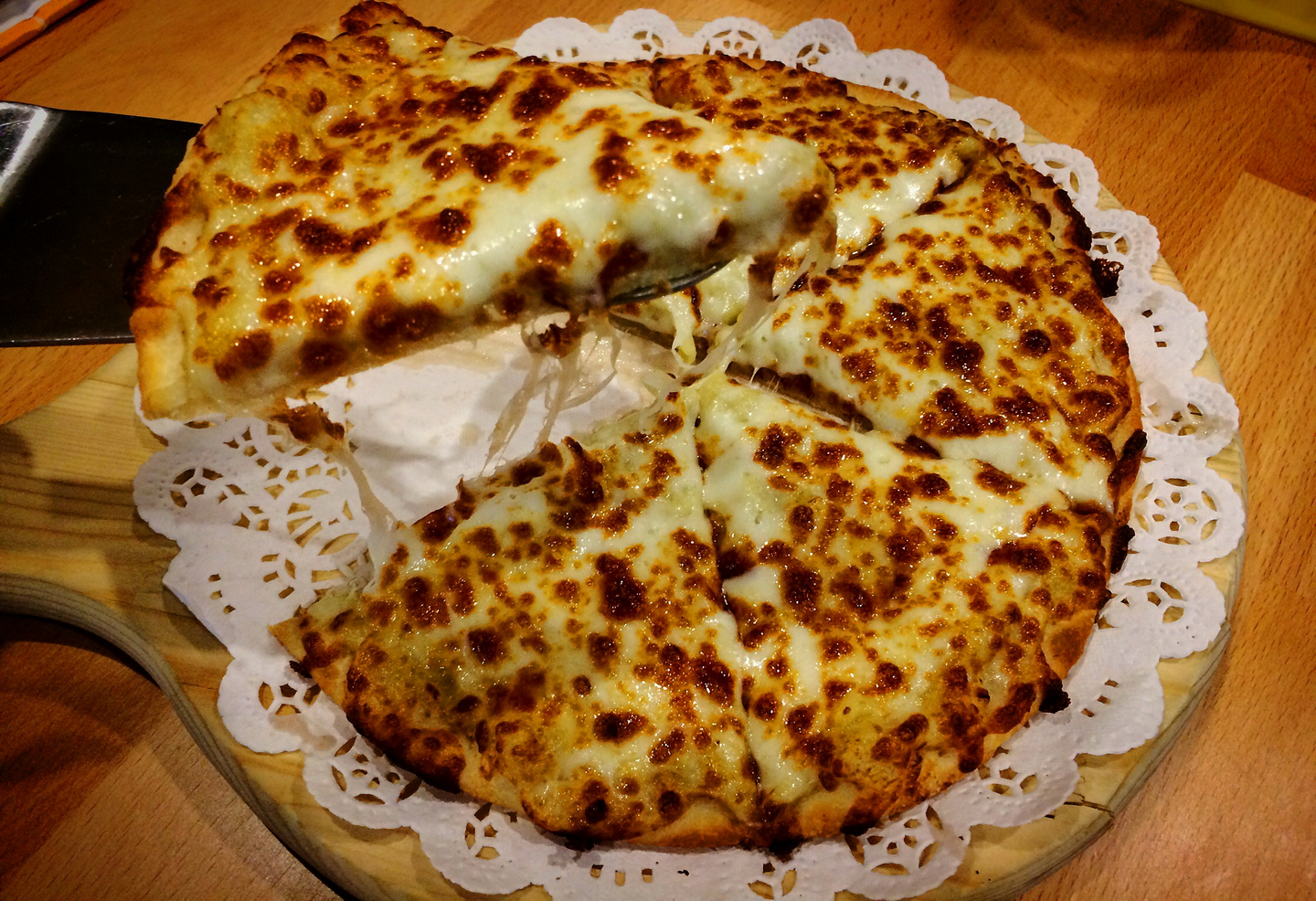 And a while back, it was my pleasure and privilege to write this piece, Durian Pizza in Flushing, for Edible Queens Magazine.
Happy Durian Day! 🤞