First pre-post-pandemic (because it's not over till it's over) foray into an open-air food market. If such events proliferated like chain stores, ten year old Smorgasburg would be the archetype; last weekend, we visited their outpost in Prospect Park, Brooklyn, currently open from 11am to 6pm on Sundays.
(Click on any image to view it in high resolution.)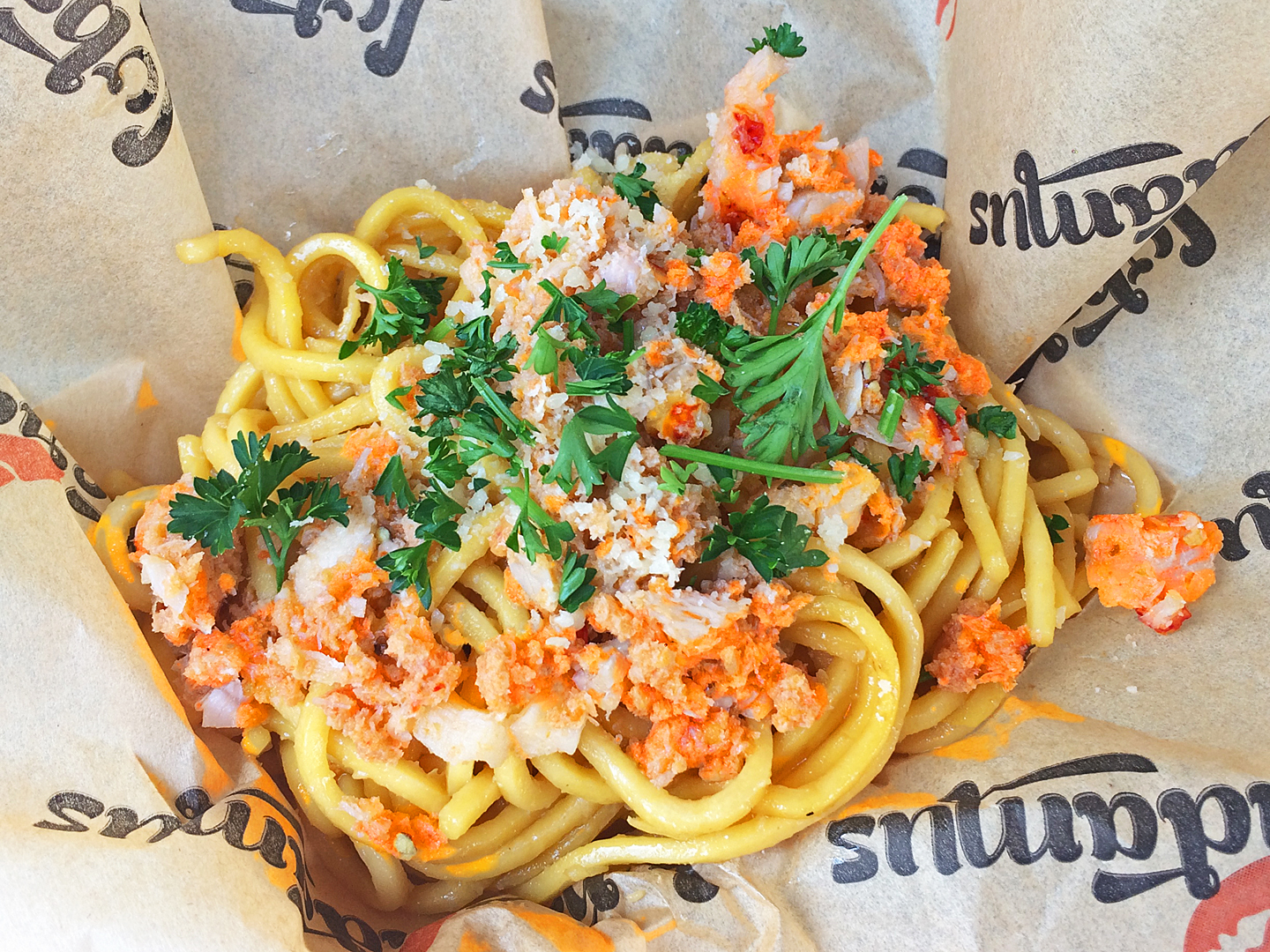 "Lobster Garlic Noods" from Lobsterdamus called out to me the loudest from among the 35 vendors. Legitimate lobster, not surrogate surimi; had I noticed the "Add extra lobster meat $4" sign, I would have gone for it. Destined in the stars to be the first pick of the day, I predict you'll like it too.

"Rooster Nuggets" from Rooster Boy; umami-rich koji marinated karaage fried chicken bites. You can choose from among six sauces, but for me the flavorful chicken didn't need any help.