(Click on any image to view it in high resolution.)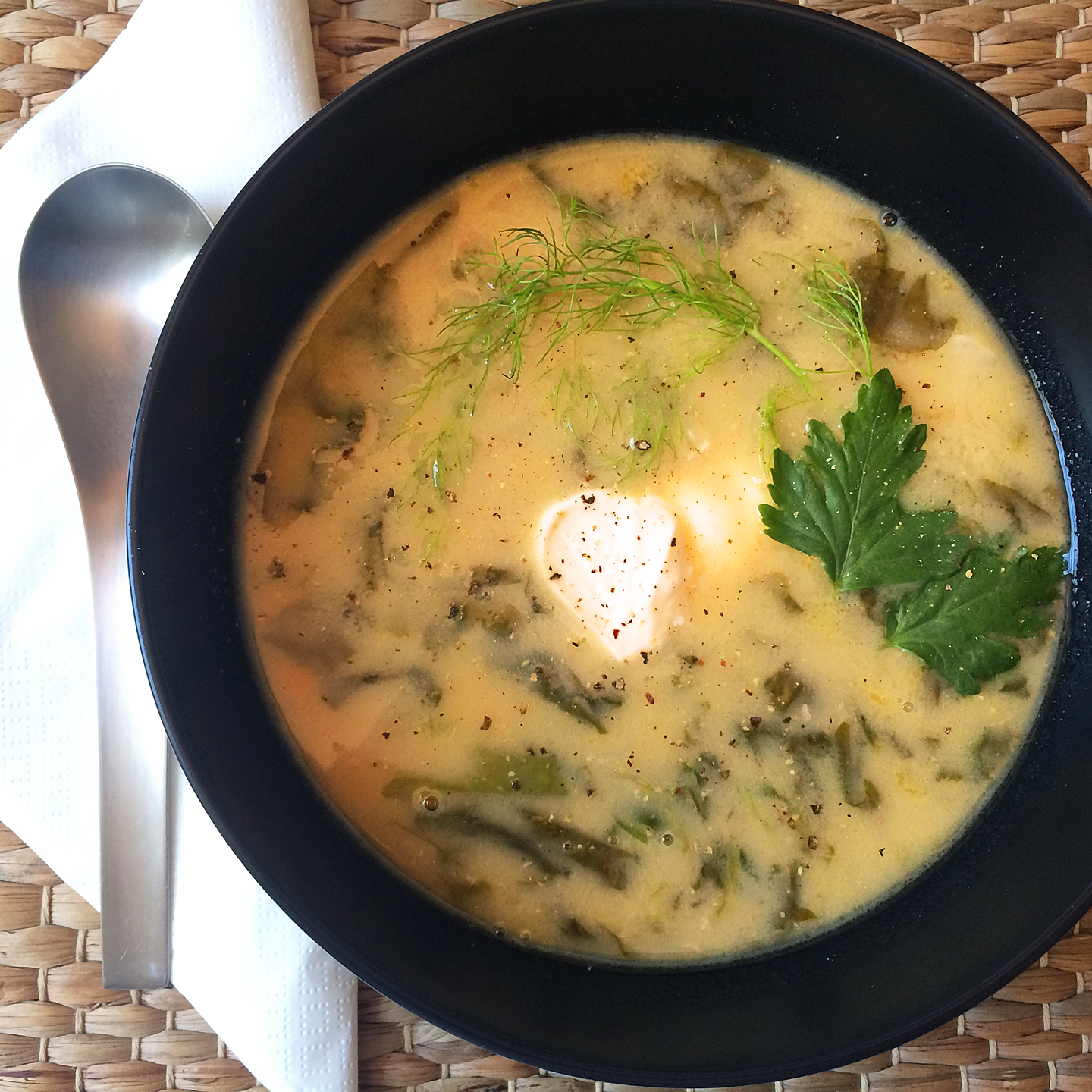 In my last post, when I enumerated the odds and ends of greens that were dwelling in my fridge, I didn't mention the two bunches of young sorrel that had been keeping them company. That's because I had set them aside to try my hand at making schav, an Eastern European soup sometimes referred to as green borscht.
The character of sorrel is sour – in a good way like lemons are sour, but in this case not citrusy or floral – due to the presence of oxalic acid; its tartness is mitigated by cooking. Since I had never made schav before, I set out to do an utterly basic version, reserving any culinary experimentation for future investigation. Some recipes include potatoes or eggs (beaten and added to the soup as it cooks to thicken it or hardboiled as an addition for serving), but I went with just a bit of diced carrot and onion sautéed at the outset.
Instead of relying on raw eggs and the tempering technique required to thwart their propensity for scrambling when added to hot soup, I opted for a flour and butter roux cooked with the aromatics, added a few cups of very light chicken broth (very light because I didn't want it to dominate the flavor), brought it to a boil and then down to a simmer, added the sorrel and stirred in a little sour cream which also softens its acidity. (Those of you who have been following me lately know that that was not sour cream. 😉)
I plopped a dollop of "sour cream" in the middle and scattered some herby garnish and cracked black pepper on top and that's where I stopped.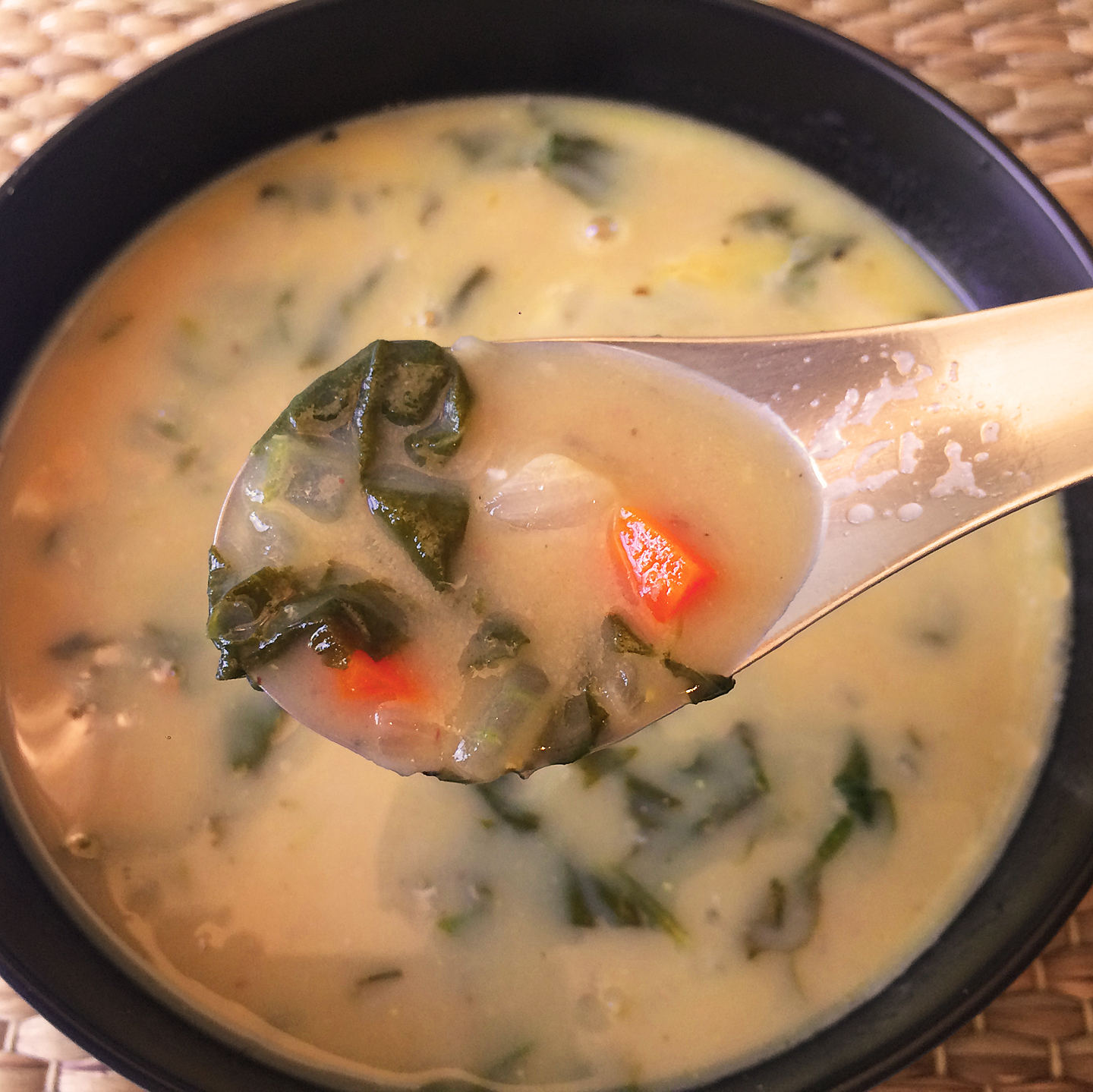 The inner workings. Pretty good considering it was a maiden voyage.
Schav can be served warm or cold but I had been tasting continually as I was going along, so sadly, it was gone before I had a chance to sample it chilled.
Parting is such sweet sorrel.