(Click on any image to view it in high resolution.)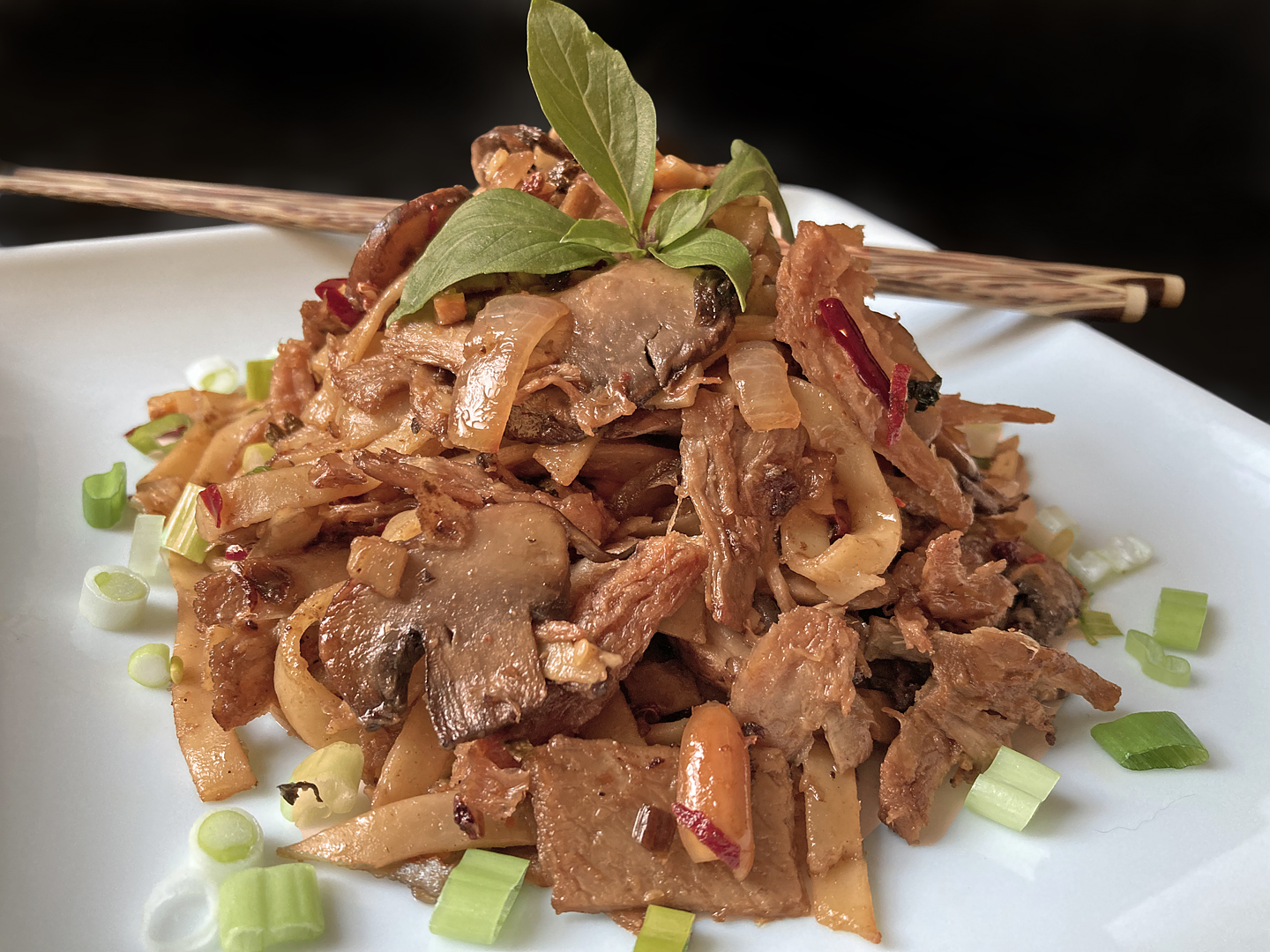 I wrote a post not long ago about some remarkable vegetarian "meat" and another about some incredible spicy peanuts that I found during a Chinese supermarket expedition and how I could easily see how they might figure into a stir fry.
I am thrilled to report that this experiment turned out so well – supremely simple and decidedly delicious – that I uncharacteristically wrote down what went into it. So here's a somewhat compressed version of what I did:
Prep/mise en place: I boiled, drained well, and set aside some basic fresh Chinese noodles from my local supermarket (amazingly enough). Diced some onion and fresh red bell pepper. Cleaned and sliced fresh cremini mushrooms. Set aside a handful of those amazing peanuts along with their one-two punch of málà peppercorns and dried red chili peppers. Using two forks, I shredded the "meat" as if it were meat: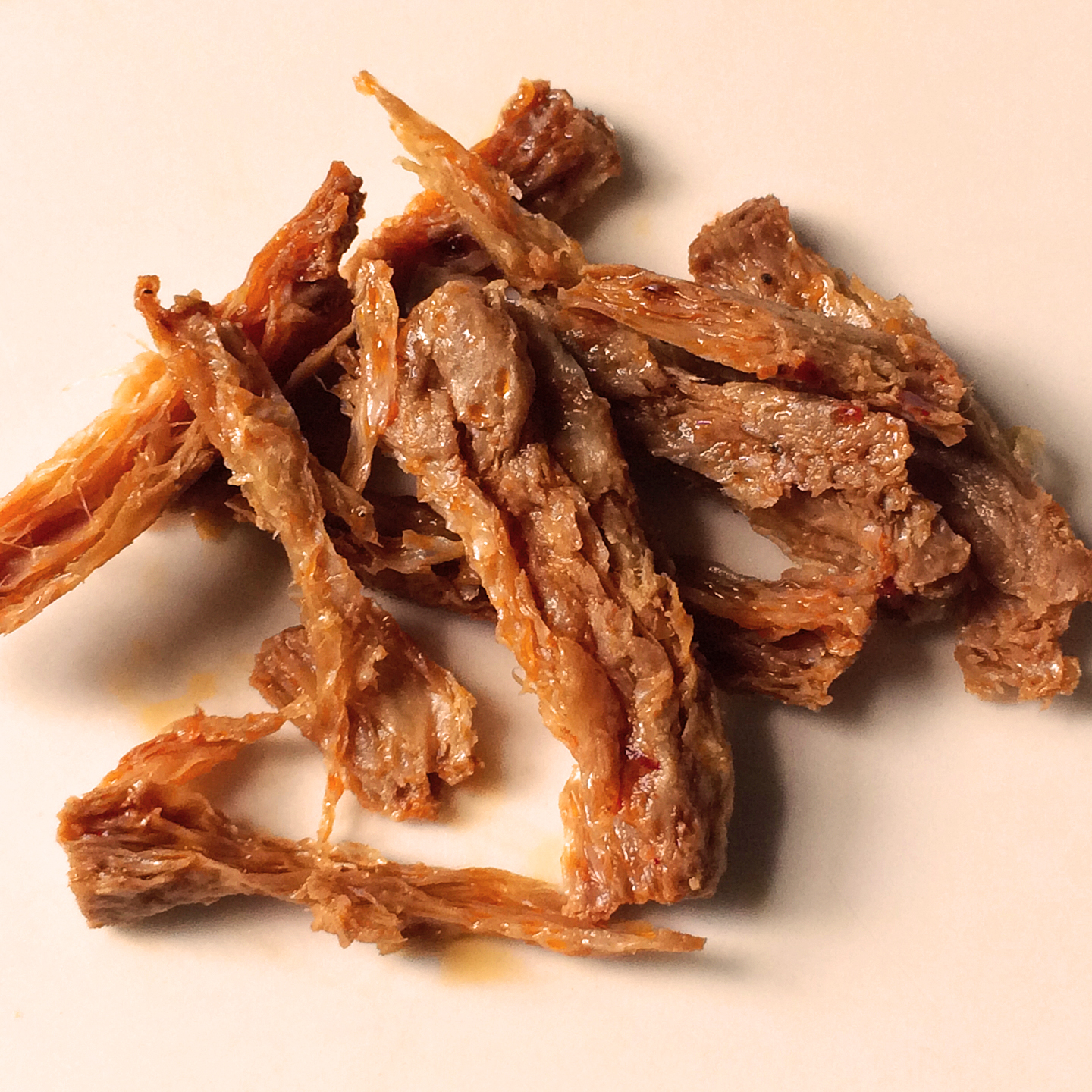 For the sauce: I usually keep a shortcut combination of ingredients ready to go in the fridge (yes, that's cheating) for when I'm in a hurry, but if you have a favorite, go for it. This is what went into mine: soy sauce, Zhenjiang vinegar, Shaoxing cooking wine, microplaned fresh garlic, microplaned fresh gingerroot, sugar (trust me), MSG (yes, really), a little Yibin Yacai (minced preserved mustard greens, optional), and a hit of sesame oil.
Abbreviated procedure: Get your wok as hot as you possibly can (pro tip: I avoid using a wok ring – gets the wok closer to the flame). Add some peanut oil and heat to the smoking point. Stir-fry the onions and peppers to cook through, add the mushrooms and stir-fry to cook through, add the "meat" and continue to stir-fry, add the noodles and stir-fry, add the sauce (you don't need much) and stir-fry, add the peanuts and mix in. (Proper technique would have you do this in batches, but I was all about improper in my rush to the finish line.)
I happened to have Thai basil on hand so that's what I used for garnish along with some scallions, but it's certainly not authentic. Of course, there's nothing about this dish that's authentic, but it was so tasty that I wanted to share it with you, at least virtually.
(BTW, you don't have to be a vegetarian to enjoy it! 😉)