(Click on any image to view it in high resolution.)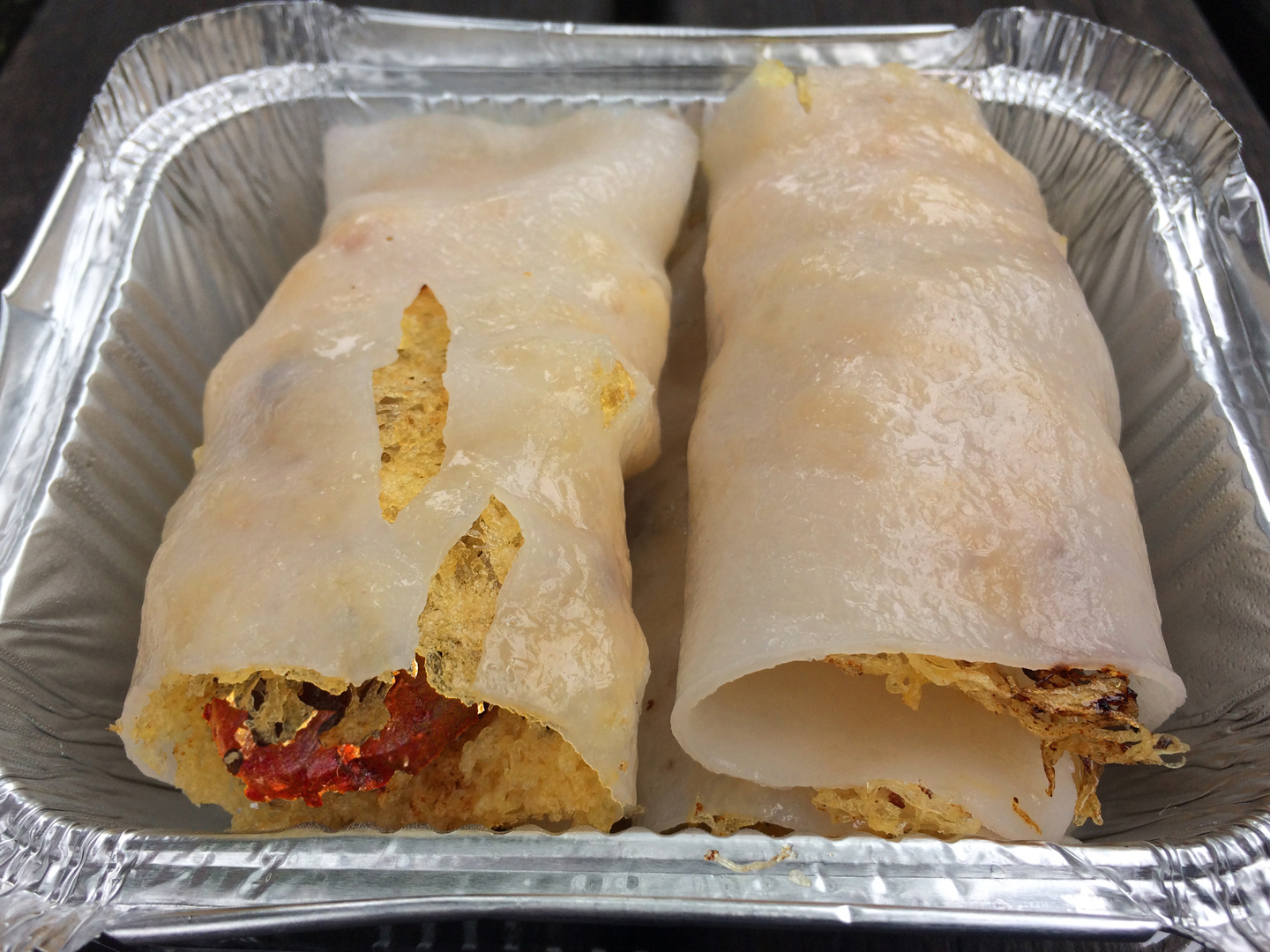 In today's installment of "What Else Happened in Flushing While I Was Away?" there's Fu Yuan at 135-43 Roosevelt Ave. It feels like that strip of Roosevelt Ave just off Main St has been playing musical chairs with a host of storefront snackish restaurant comings and goings for a while now. They don't disappoint and I wish them all well.
Fu Yuan offers steamed rice noodle rolls (cheung fun, 腸粉) which appear to be enjoying tremendous popularity in NYC's Chinatowns of late, as well as congee, some soups and a few other "side orders". In addition to their traditional rice noodle rolls, they had a couple with the word "crispy" prepended which, of course, I opted for.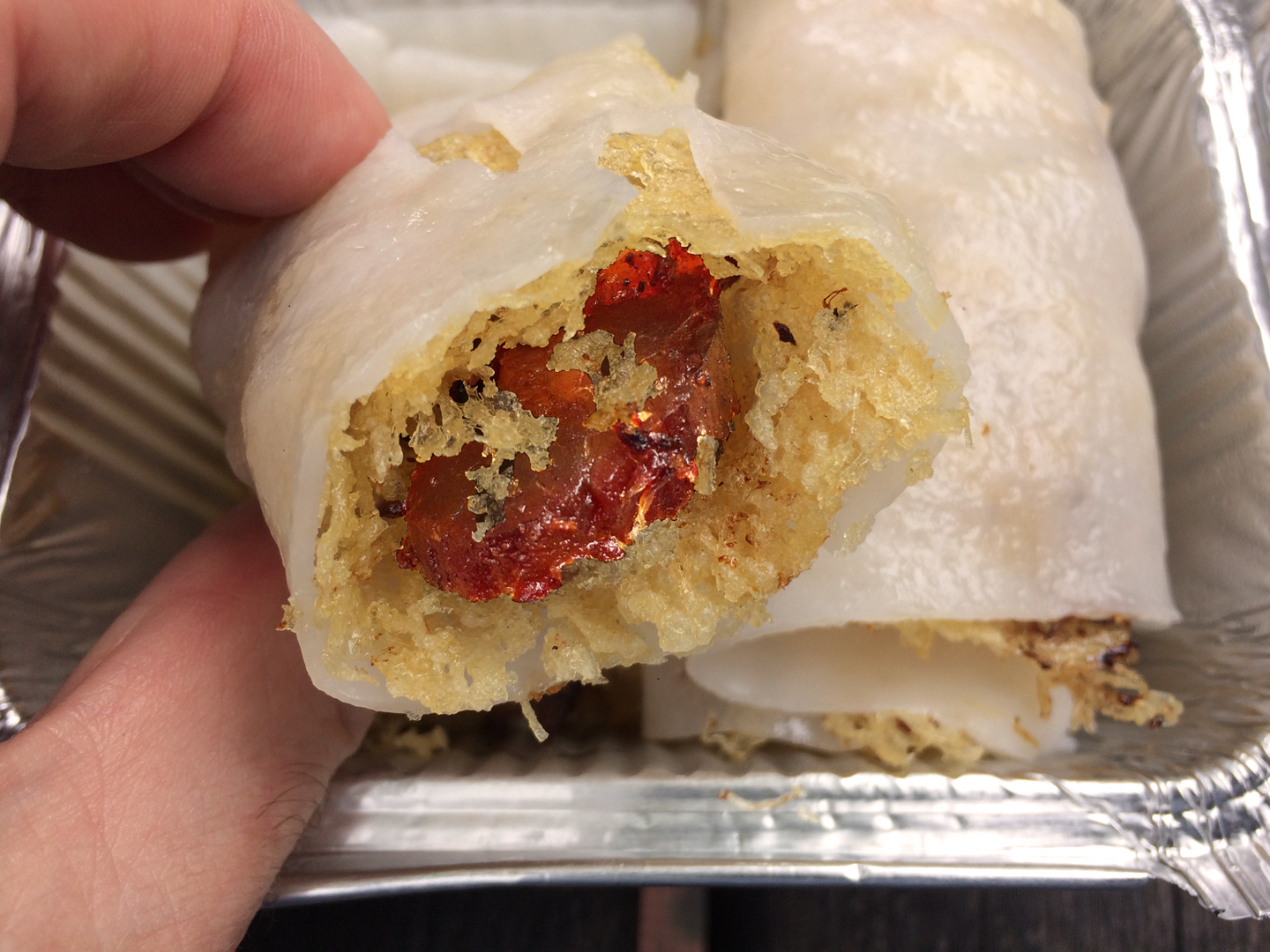 This one is their Crispy Roast Pork Rice Noodle Roll; the soft rice noodle is wrapped around crispy rice which is wrapped round the filling (shrimp is available as well as roast pork). Since I'm always a sucker for crispy, it totally worked for me.
But the real intrigue is the menu mystery that is "Stone Mill Noodle Roll". I've returned more than once and each time I inquire, I'm told they don't have it. Do they ever have it? Did they ever have it? That's the enigma and I don't have the Cantonese language skills to get to the bottom of it.
So, have any of you Chinatown roamers been luckier than I in solving this mystery?


And a reminder: New York City boasts at least six Chinatowns and perhaps a few more depending upon your definition of what constitutes a Chinatown; just pick one and go! Now, more than ever, please SUPPORT CHINATOWN!