Flashback to a couple of months ago when I set out to reconnoiter the changes in Flushing that had occurred during my pandemically enforced quarantine. The escalator was being refurbished that day, so I speedily clambered up the subway stairs with a plan to cover as much territory as possible and a list of new (to me) places to check out, keenly aware that I'd better keep moving, sharklike, if I wanted to fulfill my mission.
(Click on any image to view it in high resolution.)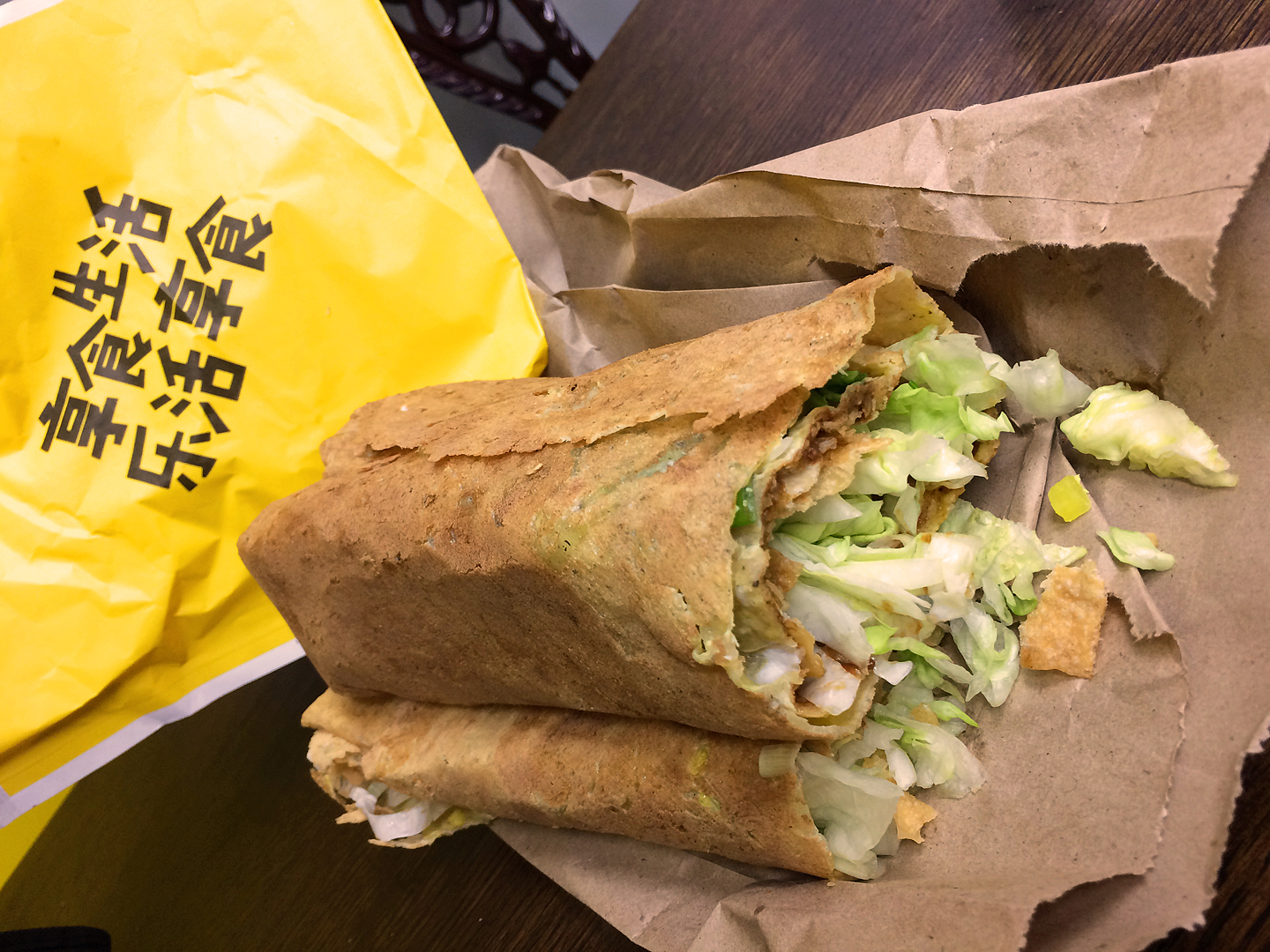 But practically at the top of the staircase, I spotted Chinese Fried Pancake at 136-55 Roosevelt Ave – not on my list, but certainly enticing. Hurriedly, I ordered their signature Mixed Grain Fried Pancake; I requested the "regular" which contained egg, "crisp", scallion, cilantro, lettuce, preserved mustard greens, and black sesame seeds. But in my haste to cleave to my schedule, I had completely missed the part of the menu listing the available add-ons including tofu skin, shredded potatoes, pork floss, nori, spicy gluten, New Orleans (really?) boneless chicken leg, Spam, Taiwanese sausage, bacon, ham sausage, and more which would have undoubtedly elevated the experience. I definitely need to go back and do some customization.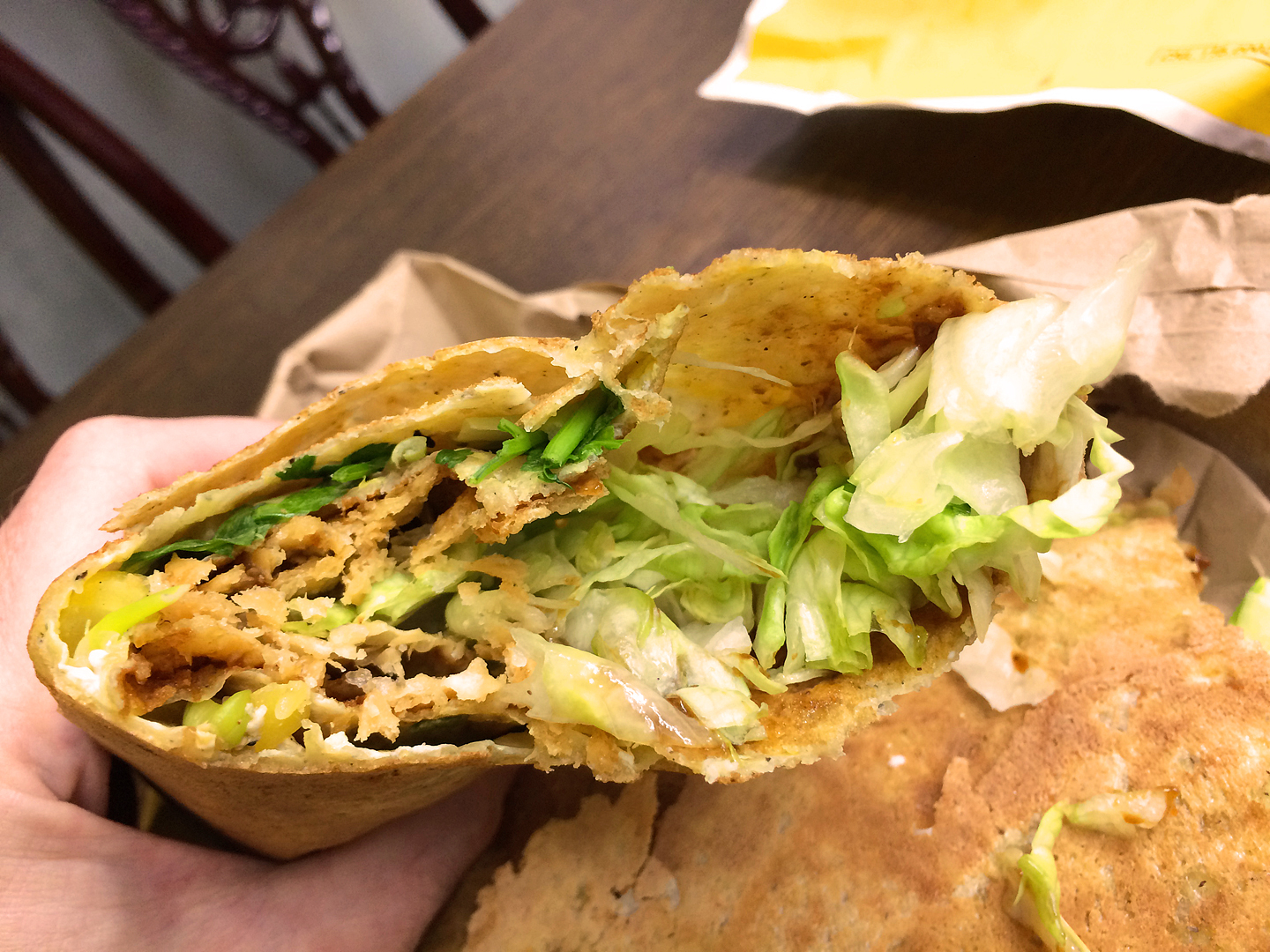 In any event, it was huge, almost unwieldy, and very filling – but certainly not the way I had intended to start a day of eating my way through Flushing's Chinatown.
They offer quite a selection of other dishes as well like popcorn chicken, grilled squid, stinky tofu and Dongbei cold noodle to mention some of the more appealing options.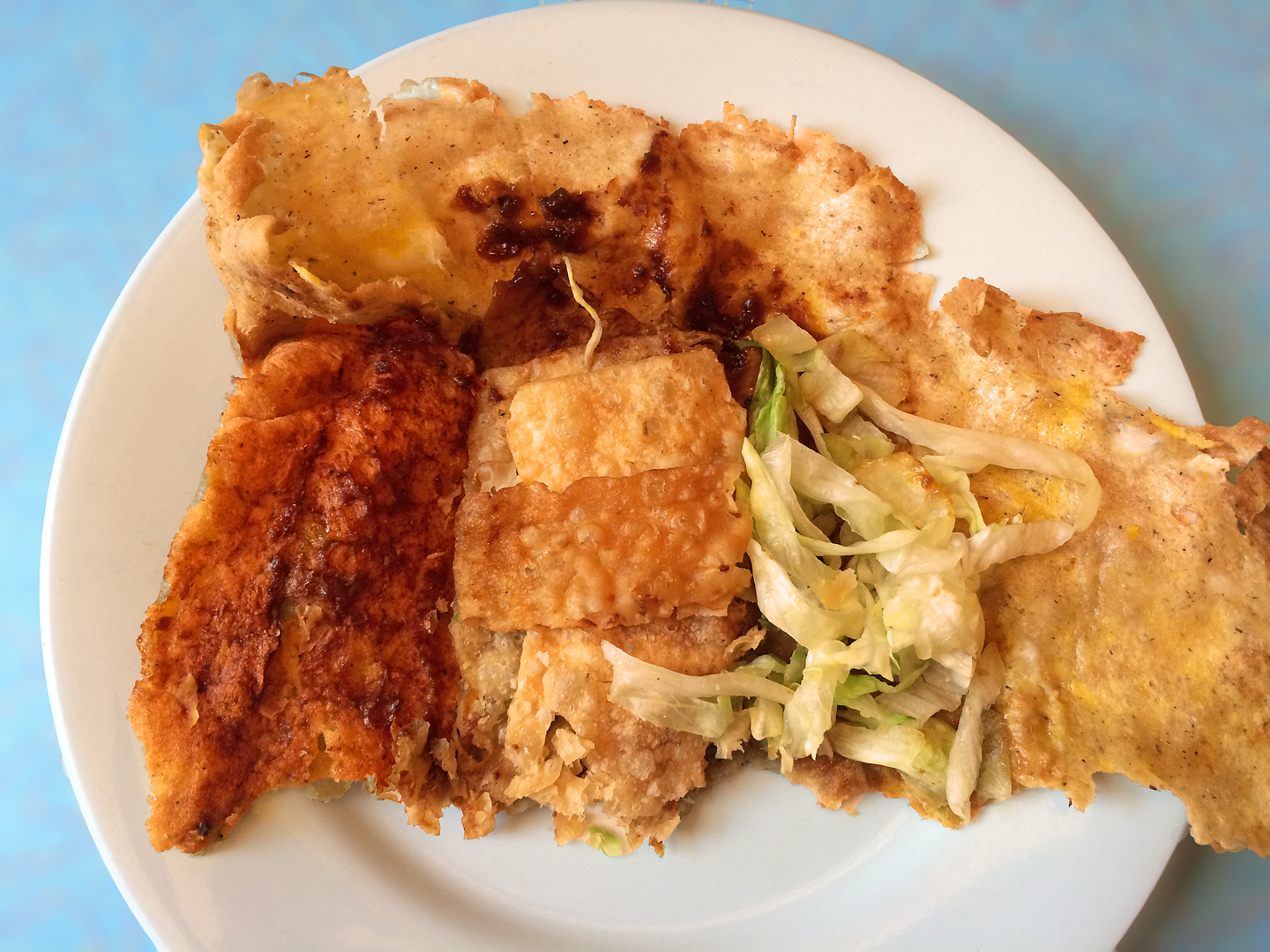 Unfurled, revealing inner workings – telltale post-bite scallopy fringe in evidence along bottom.
But there was also signage for something even more intriguing called Preserved Egg Sausage that I knew would be a prime candidate for some domestic examination when time wasn't at a premium.
Stay tuned to see what happened next….