(Click on any image to view it in high resolution.)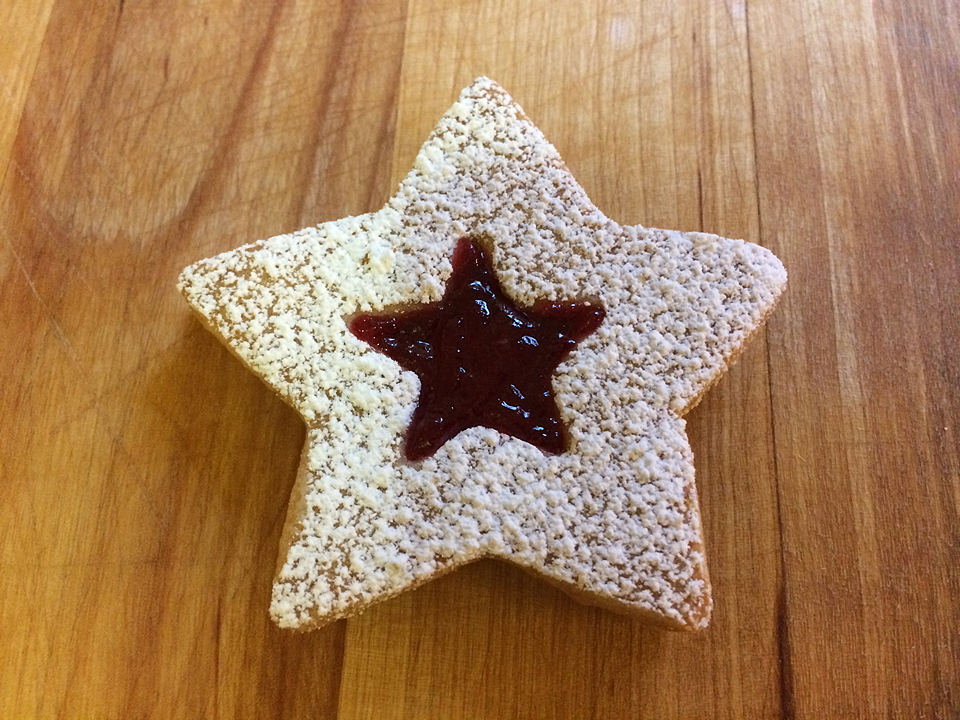 Linzer Stars
🍪🍪🍪🍪🍪
Finely ground almonds figure into in the sweet, tender dough; the filling is made from red currants that I bought when they were in season and preserved in anticipation of this maniacal operation. Why maniacal? Look closely and you'll see that the powdered sugar blankets only the outer section of the star, yet the inner red star shines snow-free.
🍪🍪🍪🍪🍪
Follow along to see how I do it: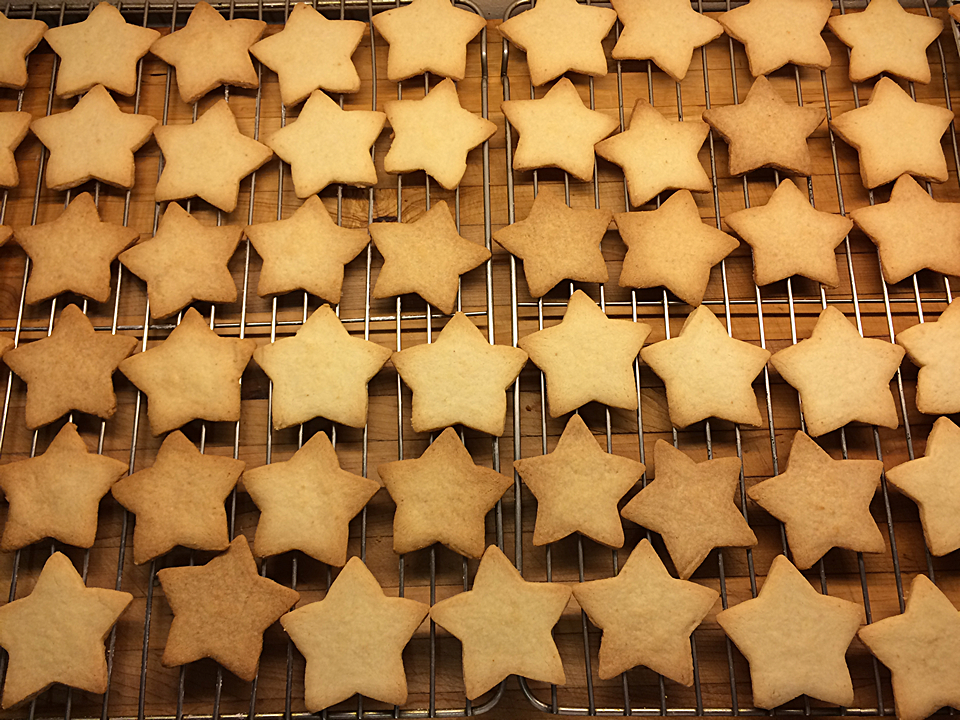 Start with solid backs.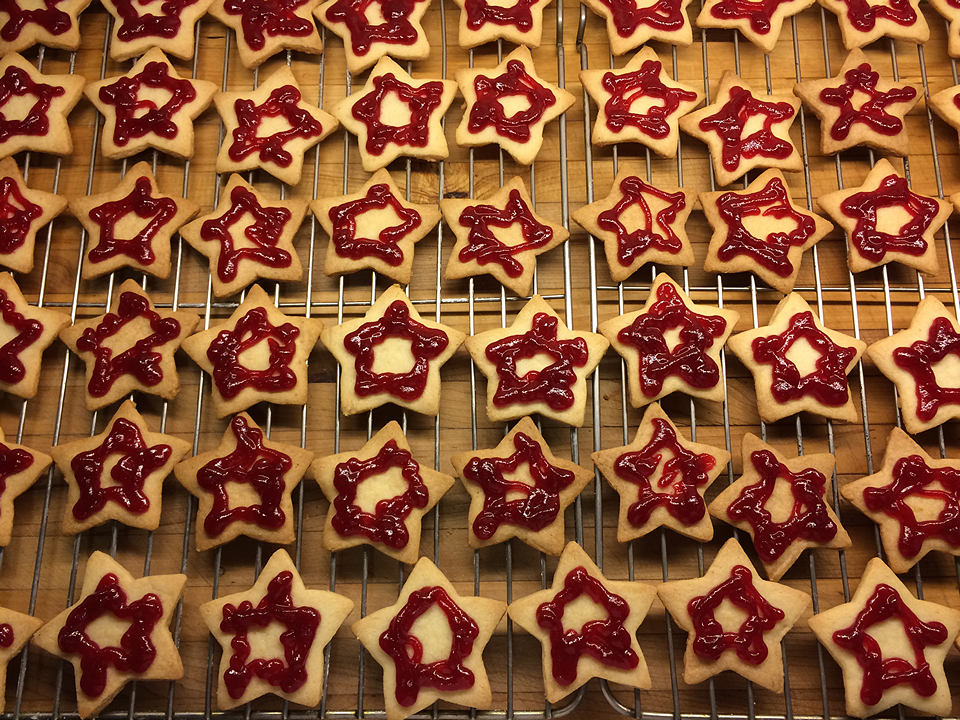 Add preserves around the perimeter but not in the center. (Neatness doesn't count.)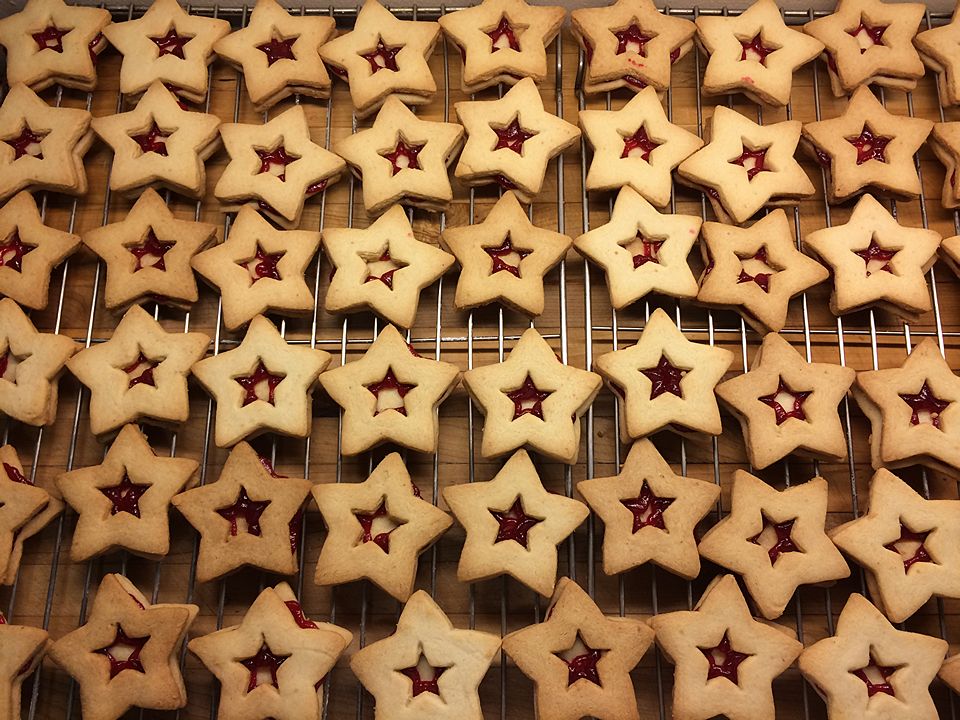 Match tops to bottoms.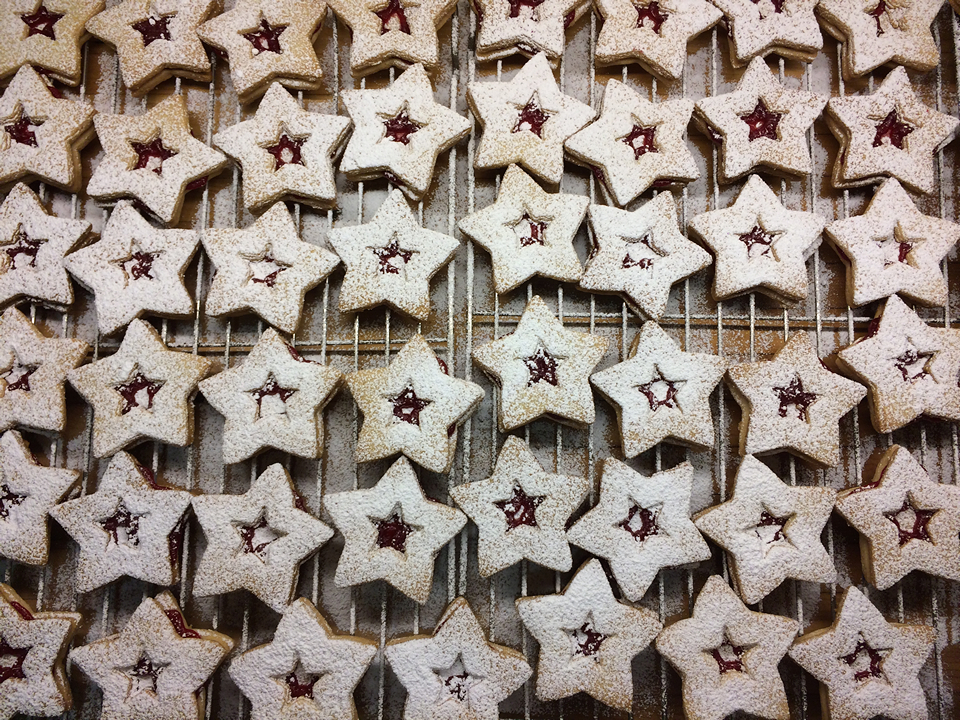 Let it snow, let it snow, etc.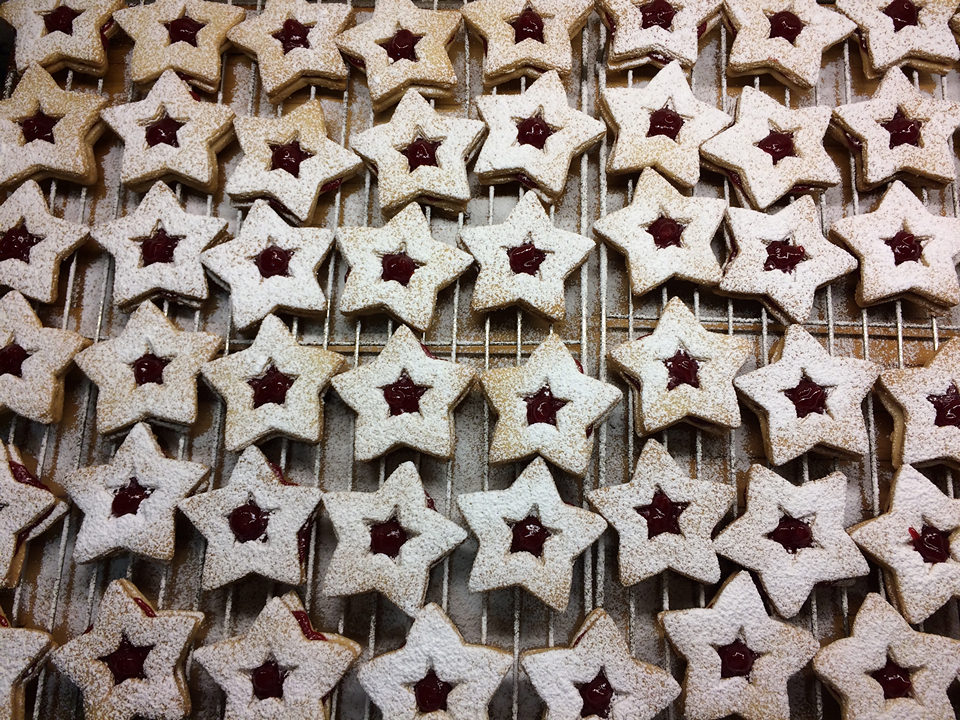 Squirt a blob of preserves into the cutout.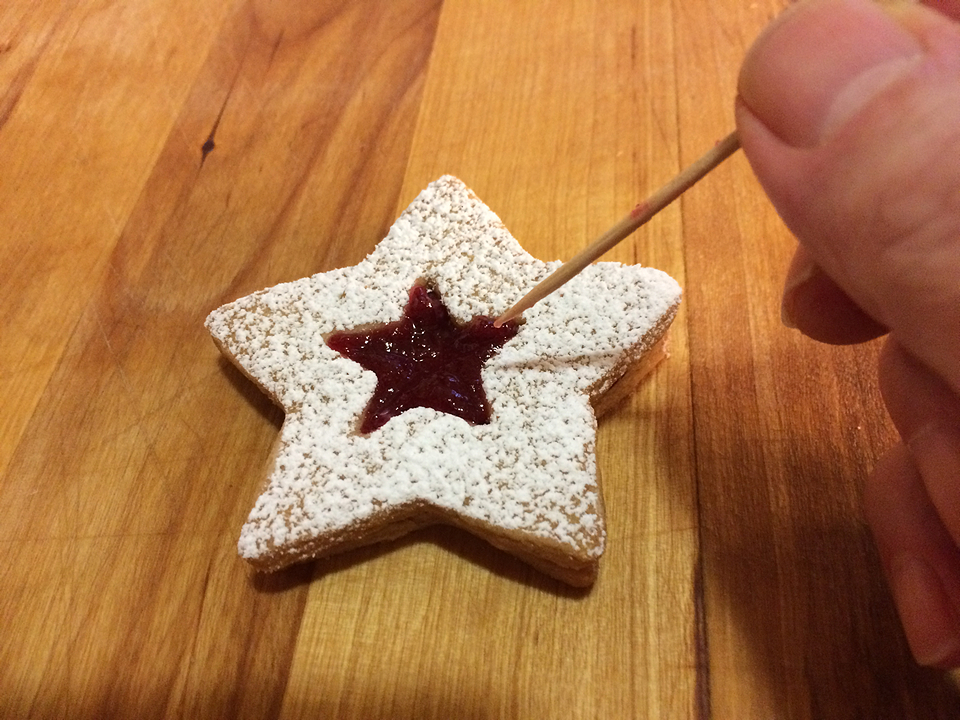 Now here comes the maniacal part: For each cookie, use a toothpick to draw out the five points of the star.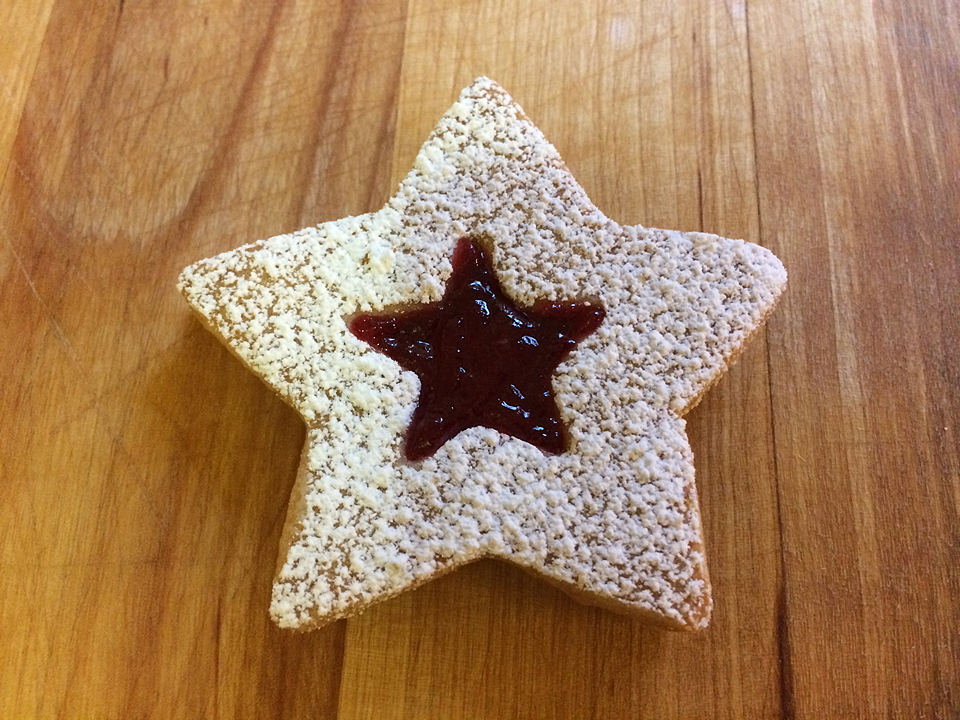 Et voilà!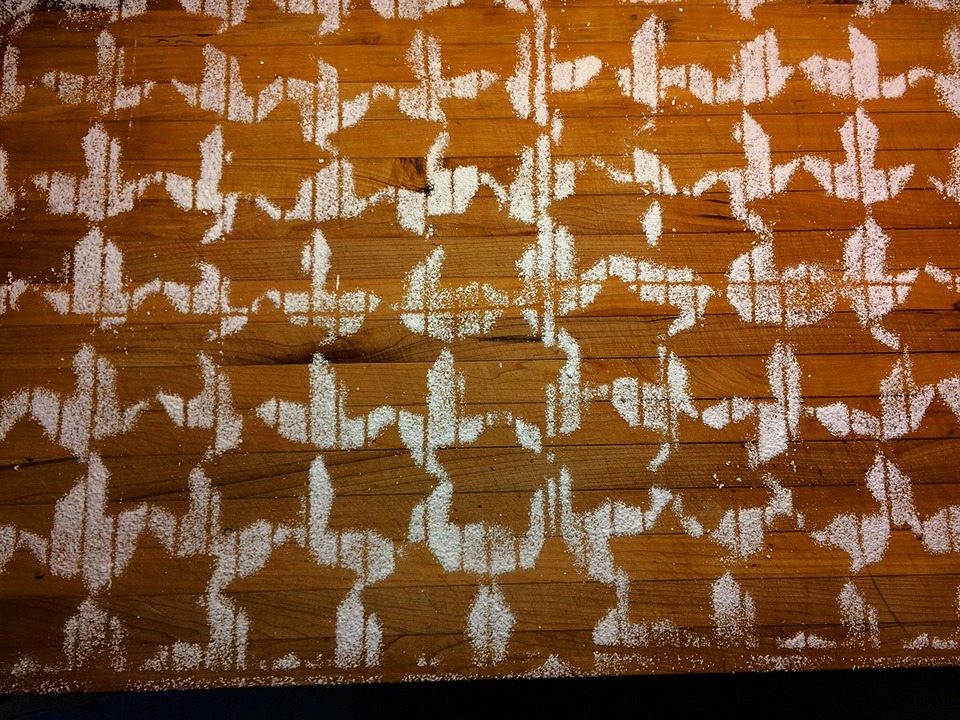 The cookies are complete and packed up. Here's the negative space that was left behind!
⭐️⭐️⭐️⭐️⭐️⭐️⭐️⭐️⭐️⭐️⭐️⭐️⭐️⭐️
HAPPY HOLIDAYS!!!
🎅🎄☃️❄️