The 44th Annual Santacruzan Festival and Flores de Mayo celebration in Jersey City last Sunday encompassed two stages for live performances, a flea market, family activities, and religious processions – but you know I was there for the food vendors! Here are a few delicious Filipino treats that we sampled:
(Click on any image to view it in high resolution.)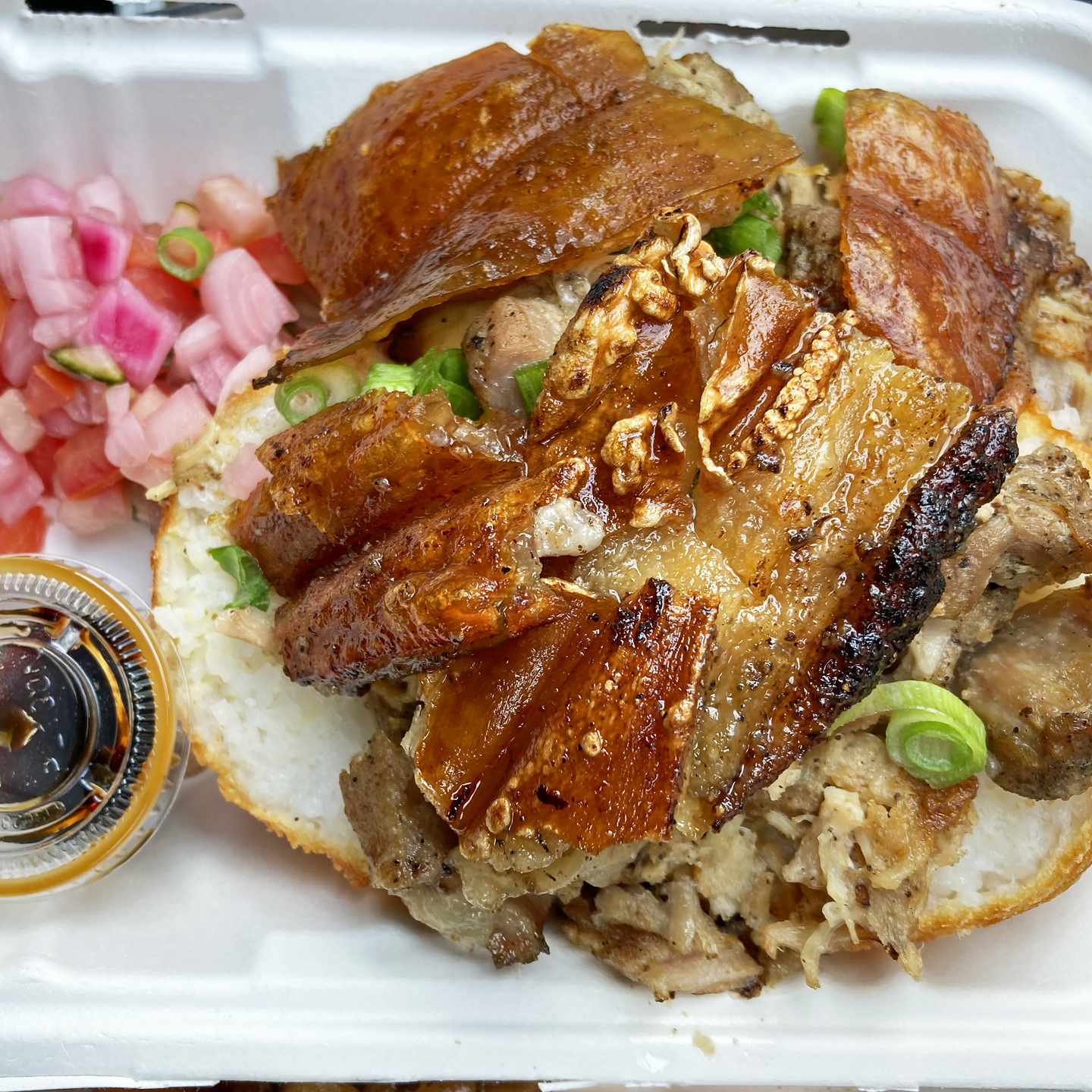 Lechon (pork belly) – With its all-important crispy skin, served over a split rice ball and accompanied by a cucumber-tomato-onion salad.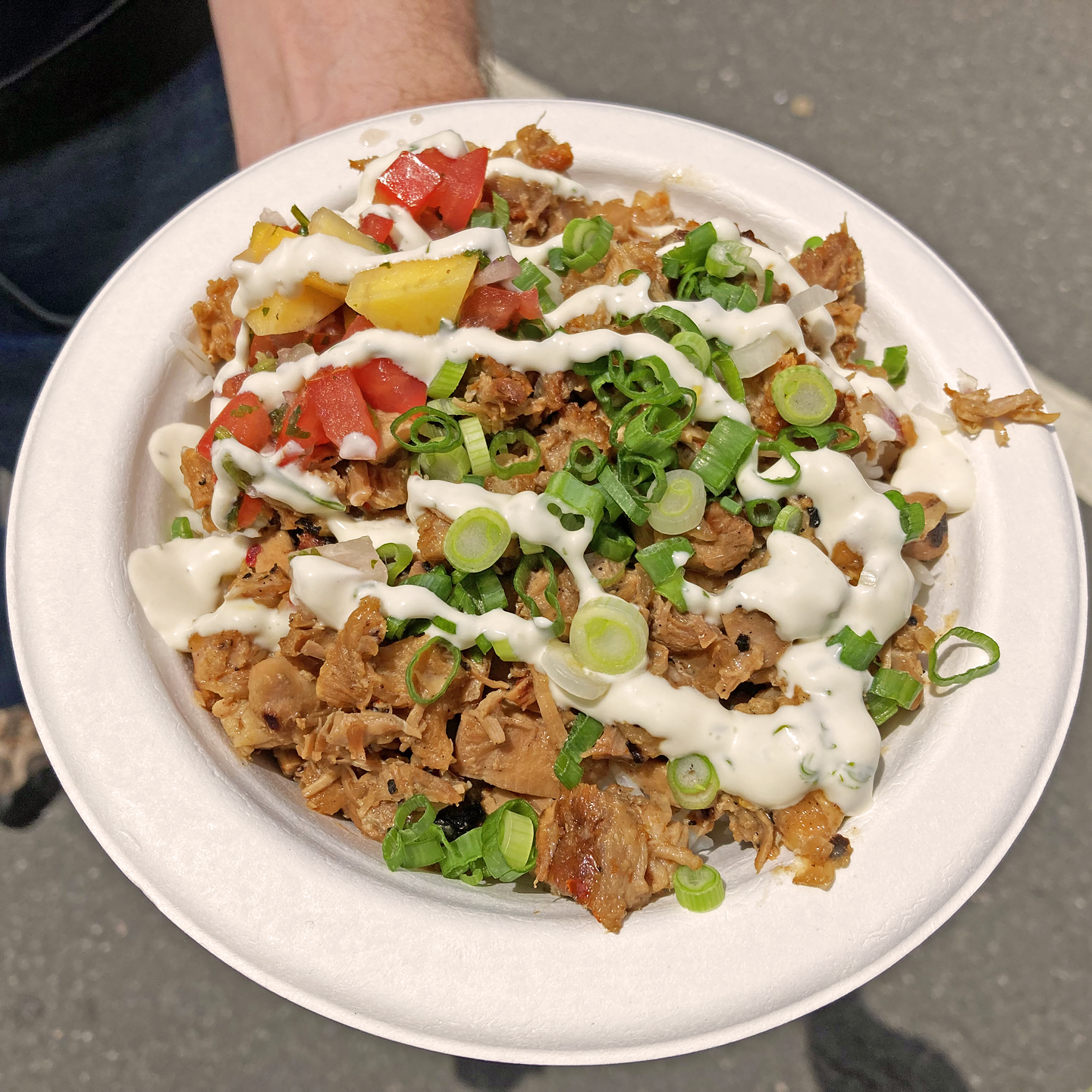 Sisig – Plated over rice; pork on one side, chicken on the other.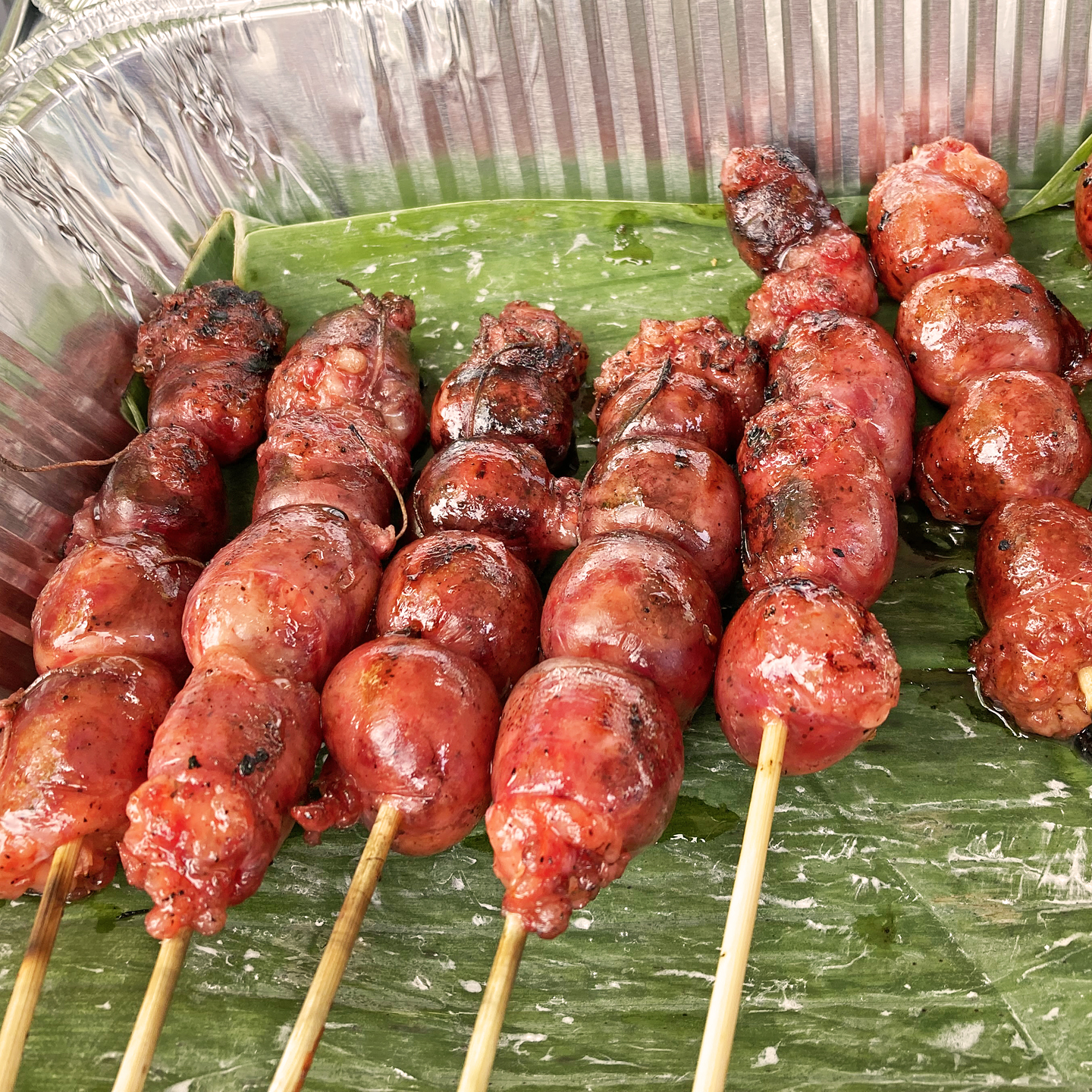 Longganisa – Filipino sweet sausage that, regardless of its name, is more like chorizo than Spanish longaniza.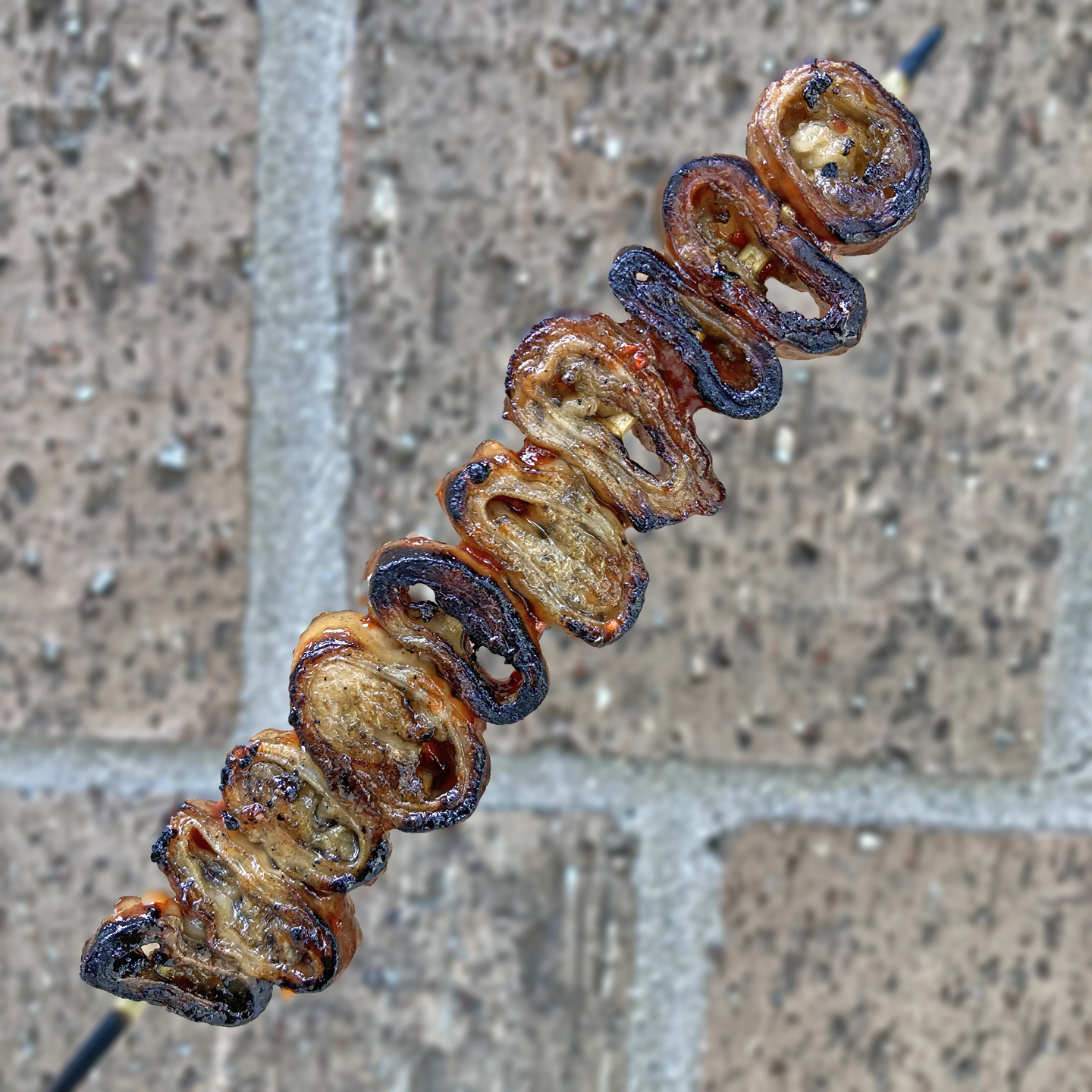 Isaw – Grilled pork intestine on a stick with sukang pinakurat (a savory vinegar sauce). The vendor eyed me skeptically. "You eat this?" she asked. "You made this? I eat this!" I replied. Don't knock it till you've tried it.
Masarap!