And here's my humble culinary contribution to the cause: the LGBTQ Sandwich!
(Click on any image to view it in high resolution.)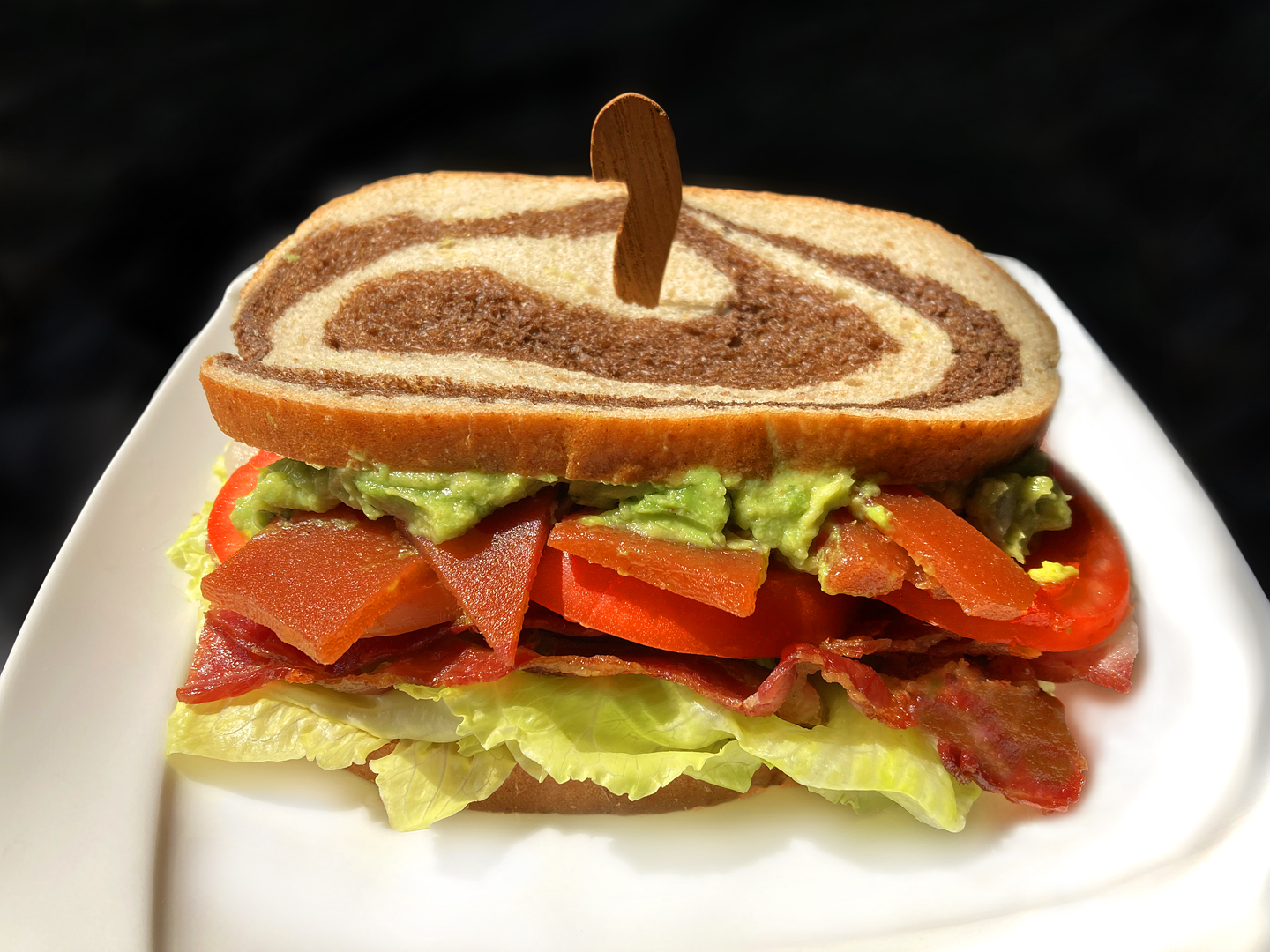 I created this tribute some years ago and now I share it annually. You all know the classic BLT, of course: Bacon, Lettuce, and Tomato; those ingredients are all present and accounted for in the LGBTQ. The original BLT is typically dressed with mayonnaise but I upped the ante by using Guacamole instead of mayo and added a hint of sweetness with Quince paste (aka membrillo) to balance the touch of tart lime juice, aromatic onion and garlic, and spicy jalapeño pepper, my spin on guacamole.
It's served here on marble rye/pumpernickel bread so as to include swirling carbs of color but if I ever manage to locate bread that's black, brown, and white, I'll update my recipe and my photo.
And for those who prefer the acronym LGBTQI, that's Iceberg Lettuce in there! 😉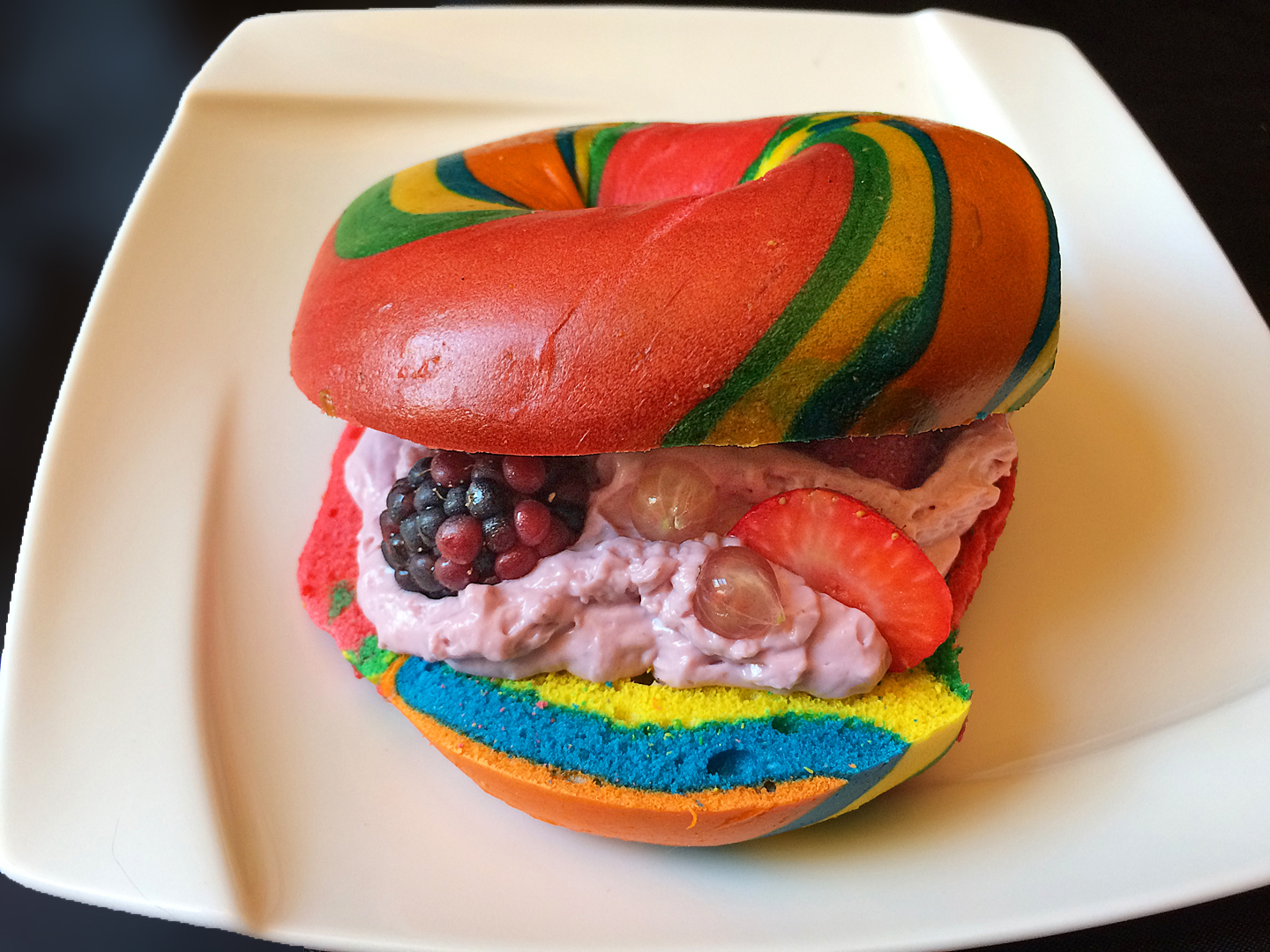 Here's another special treat I prepared to celebrate Pride Month: a rainbow bagel with mixed berry cream cheese and local (and by "local" I mean from a garden three blocks from my apartment) blackberries, pink champagne currants, and strawberries.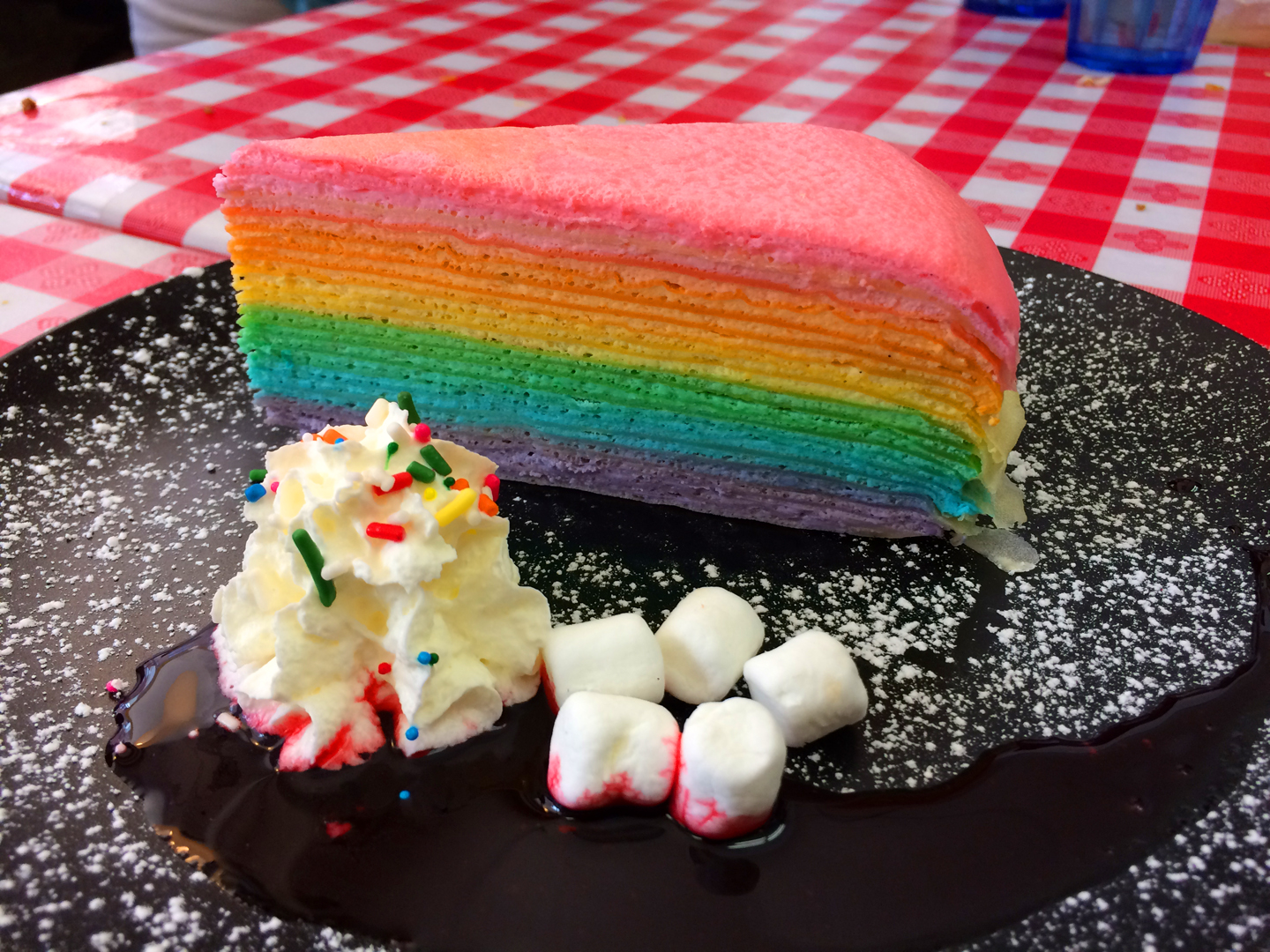 And finally, looking through my old photos for one more sweet way to celebrate Pride, here's a wedge of rainbow crepe cake from the now-closed Dek Sen, the Isaan Thai restaurant that had been an Elmhurst highlight.
Happy Pride!