(Click on any image to view it in high resolution.)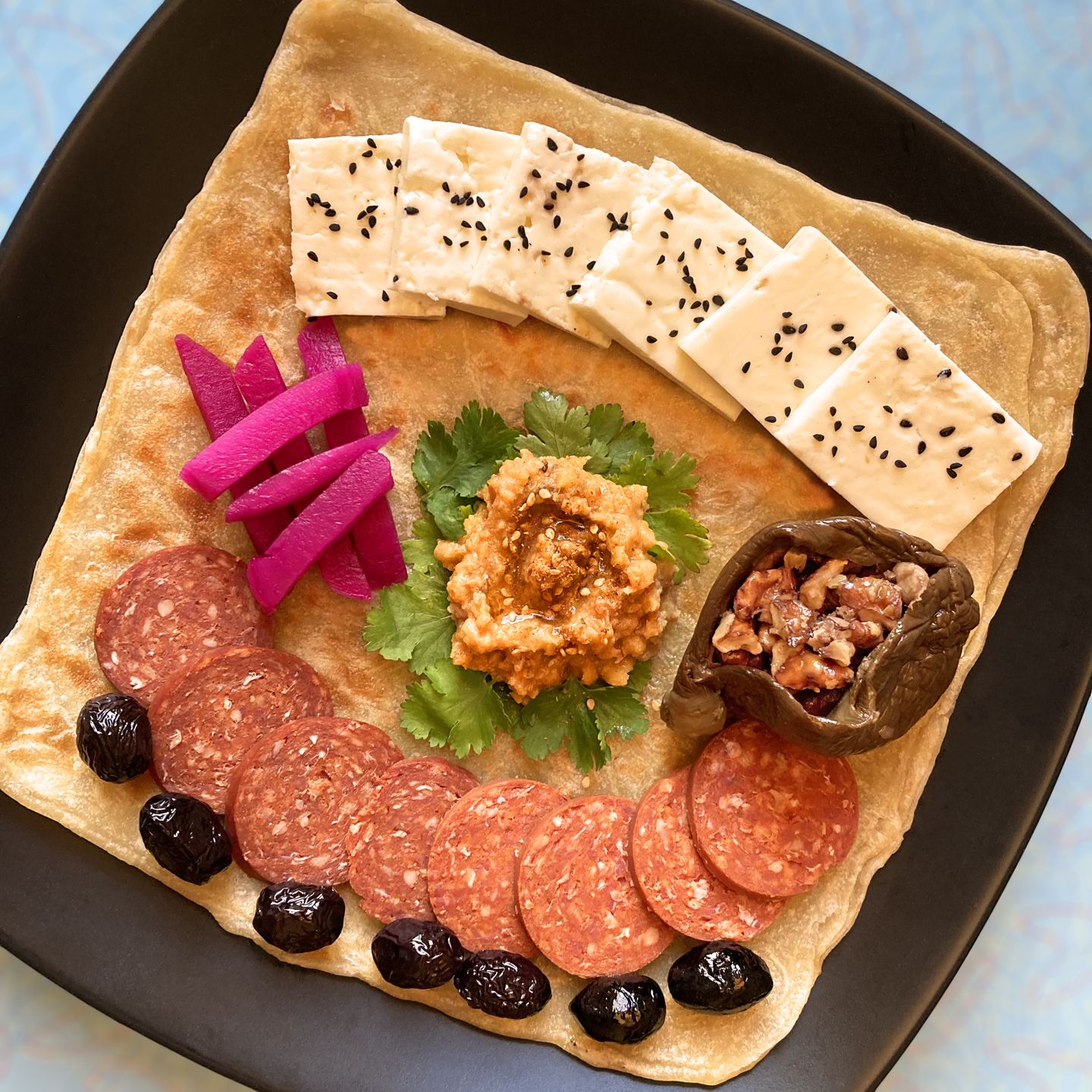 One of the stops on my Flavors of Little Levant and Little Yemen ethnojunket is Balady Foods, the recently expanded Middle Eastern market at 7128 5th Ave in Brooklyn.
The array of treats pictured here includes soft, salty, squeaky Nabulsi cheese that hails from Palestine, electric magenta pickled turnips, foul mudammas (bean dip), Lebanese makdous (oil-cured eggplant stuffed with walnuts and red pepper), sucuk (the generic word for sausage found all across the Middle East) and several types of black olives all resting on a piece of msemen, flatbread from the Maghreb (Morocco, Algeria, and Tunisia).
Many of these goodies came from Balady but other establishments are represented as well. And there's so much more to taste on this food tour! Get the details on my Ethnojunkets page and sign up to join in the fun!