When I write about restaurants on Instagram, they're usually brief takes accompanied by a photo or two. (You can see my feed right here on ethnojunkie.com, updated almost daily, by selecting the "Instagram" category from my home page – no signup required.) But folks sometimes ask for more extensive reviews and photos, so in response, here's a comprehensive report on one of my favorites.
---
The Bengali/Hindi word "adda" refers to a place where people hang out and engage in stimulating conversation, often for hours and often over tasty food. It has a special meaning for me since I learned it decades ago from a dear departed Bangladeshi friend who taught me its meaning first hand, so I hoped the restaurant Adda would rekindle the warmth of that experience. From speaking to the restaurateur, I was pleased that we were on the same wavelength. The interior is casual and the food was excellent, the spice levels appropriate for each distinctly seasoned dish.
Here are a few of the extraordinary items I tried. (Click on any image to view it in high resolution.)
I seldom order this: the rice and chicken are often dried out from sitting around too long, a hazard of a popular dish usually cooked in abundance in advance. Not here. It's prepared as a dum, a technique where dough is sealed around the ingredients that permits them to retain their moisture and steam to delectable perfection. Served with raita on the side, even the dough was delicious. See second photo for the reveal.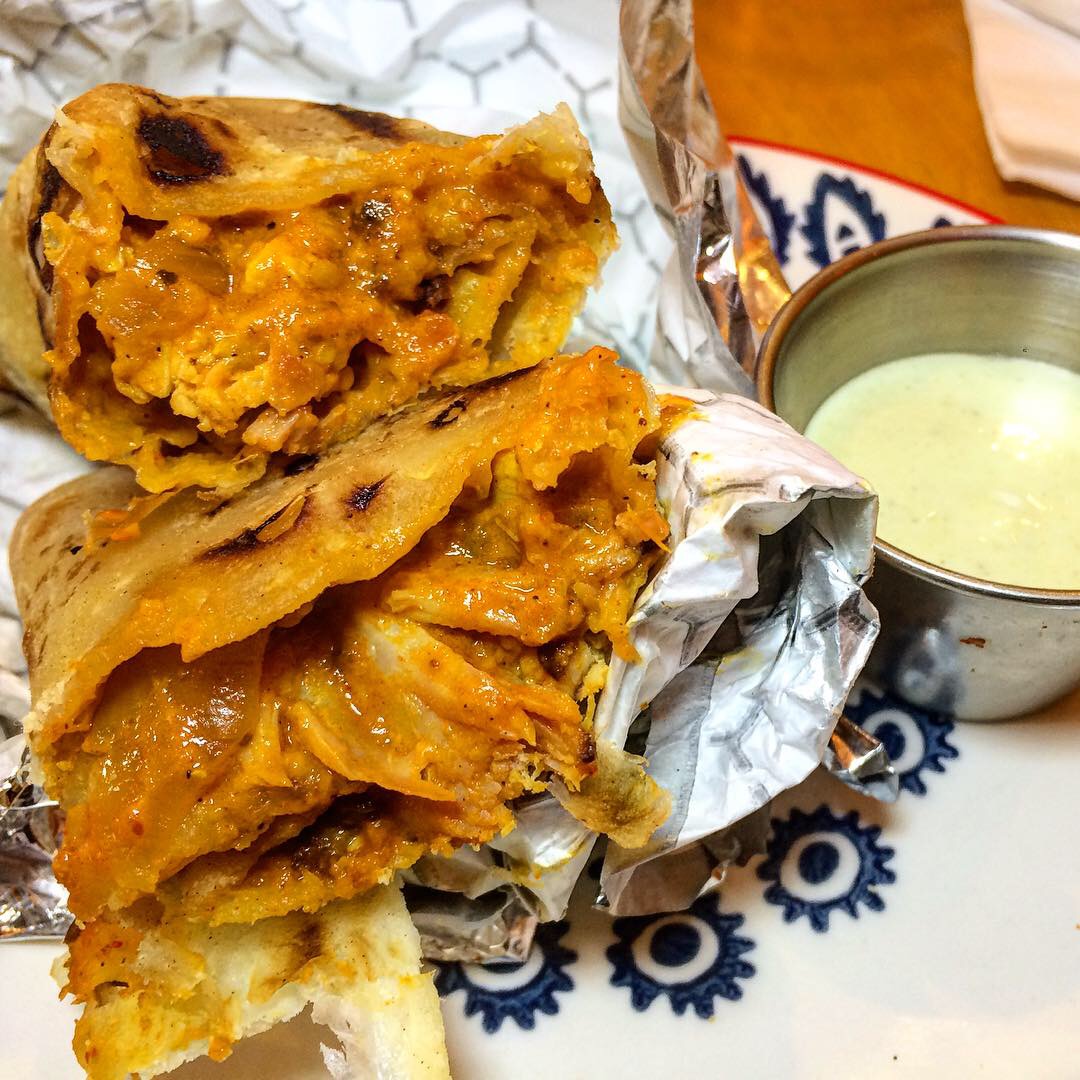 Chicken Kati Roll
One of India's many street food snacks, these paratha wraps were more flavorful and painstakingly seasoned than many I've had.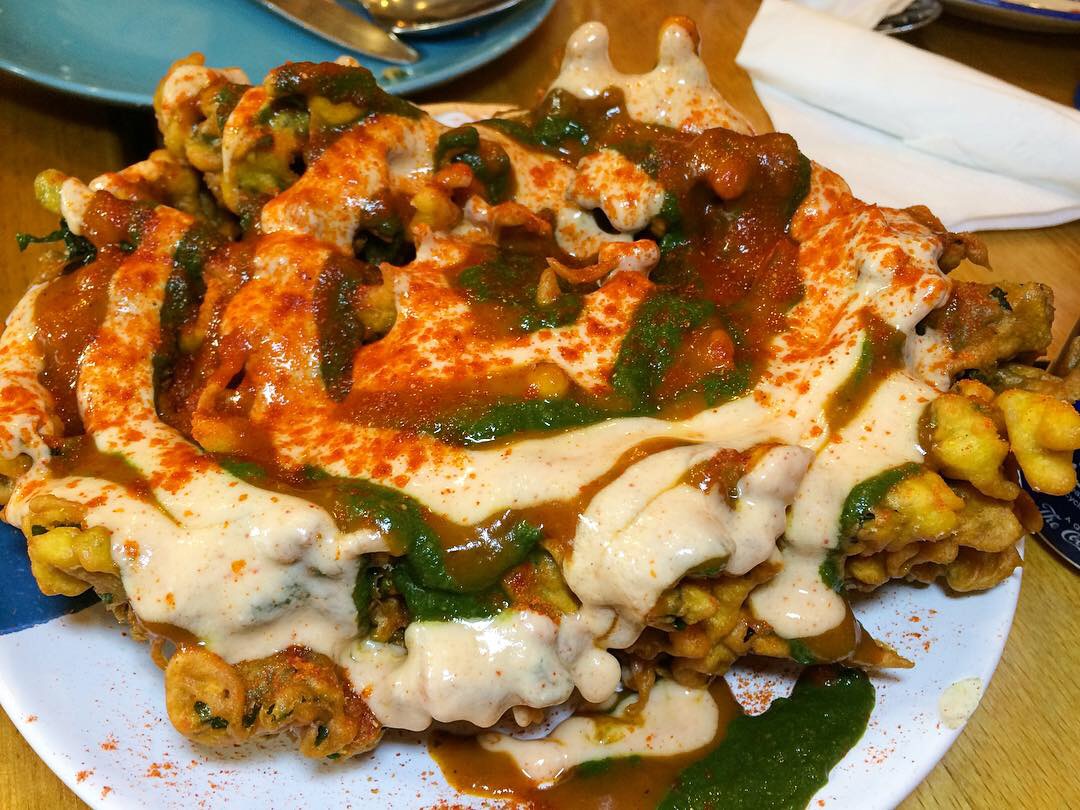 Kale Pakoda
There are folks for whom the mere mention of kale causes their nose to crinkle; I suggest ordering this dish as a remedy to that reaction. Kale Pakoda (you may know it as pakora) is made from kale drenched in a batter of ground chickpeas, deep fried and drenched with chutneys and an impeccable masala spice blend; it's delicious enough to make the most diehard kalephobe request a second order.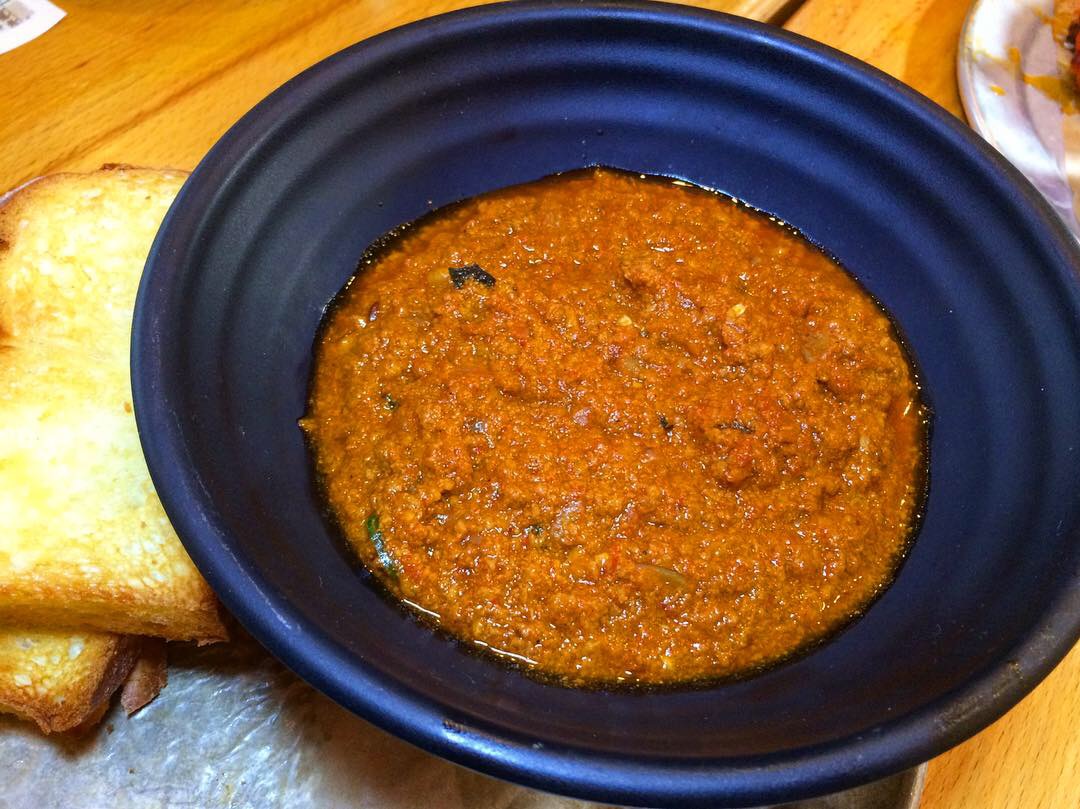 Keema Pao
Keema refers to ground meat, in this case lamb, perfectly sauced and pao to the bready bun served alongside. Scoop up the former with the latter; enjoy; repeat.


Two more from the lunch menu at Adda that feature their amazing paneer, the fresh cheese commonly found at Indian restaurants everywhere. But what you find everywhere is not what you'll find at Adda. They make their own paneer, of course, but unlike the squeaky, rubbery stuff you may have experienced elsewhere (no matter how good it tasted), this paneer is the real deal. It's gentle on the tongue and redolent of the heady aroma of fresh dairy that cuts through the accompanying sauces, and might just turn you into a paneer snob.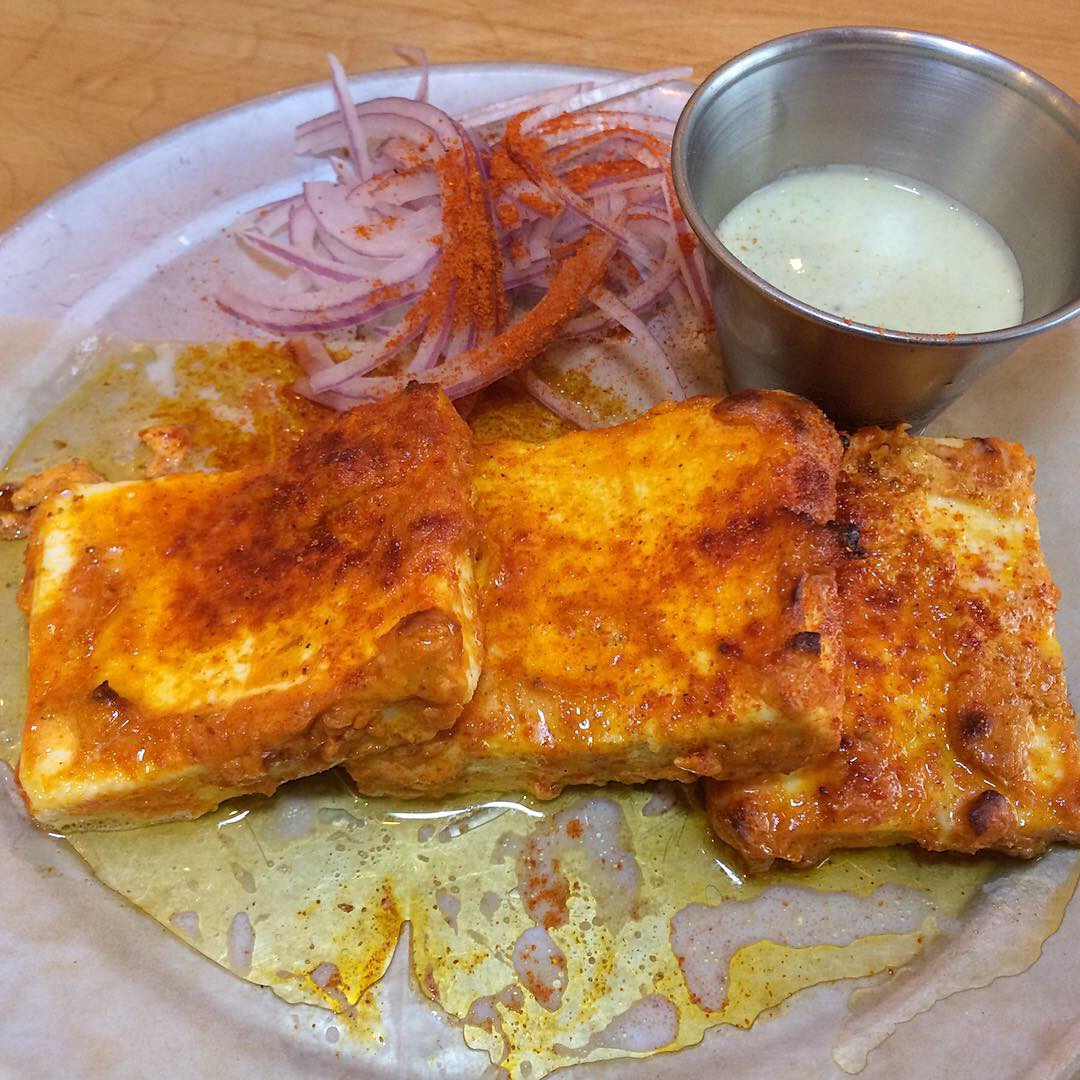 Chili Paneer Tikka
Chili Paneer Tikka in a light ginger-garlic sauce that supports but doesn't overwhelm the delicate flavor of the paneer. Simple and delicious.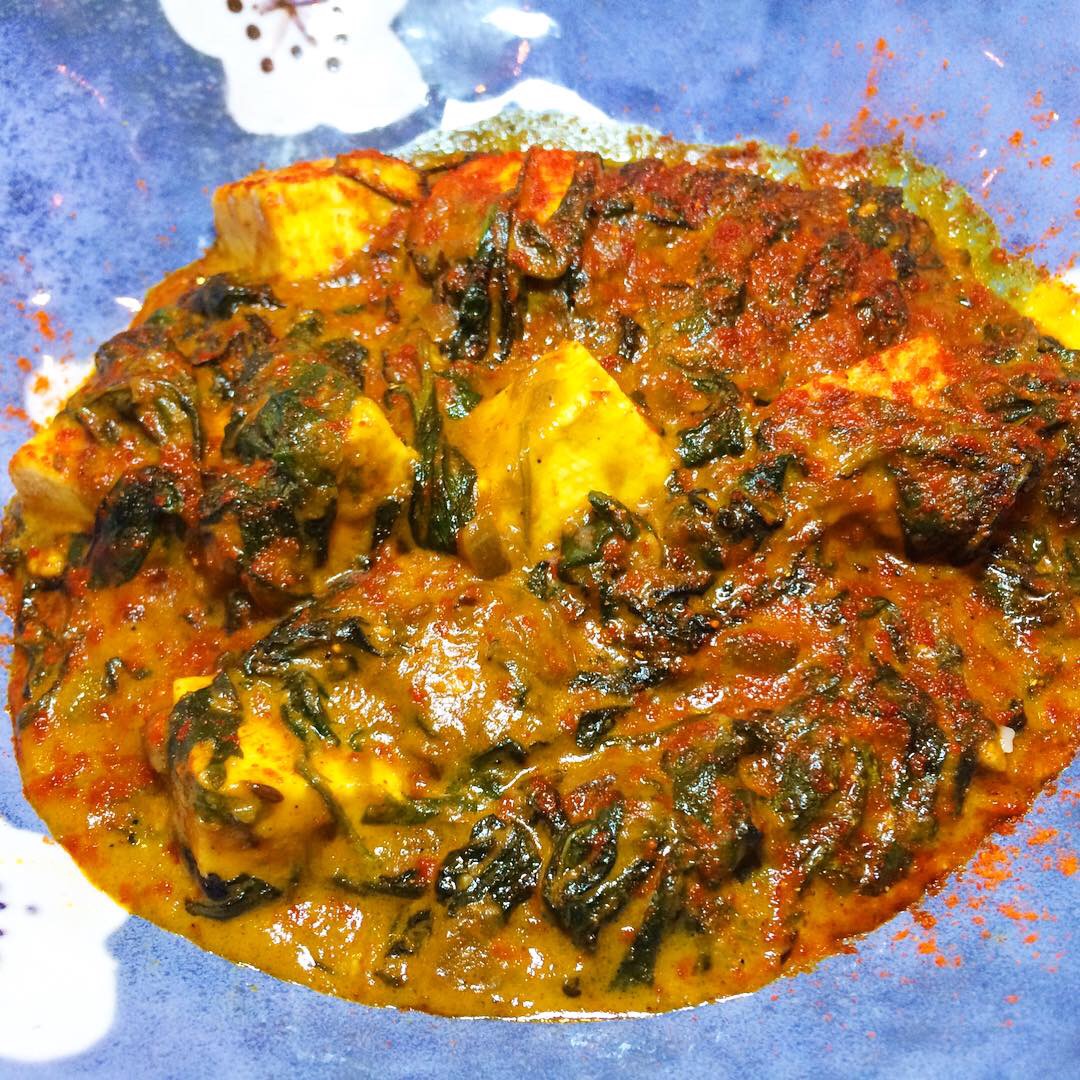 Seasonal Saag Paneer
Not the glop you might be accustomed too. You often see what could easily be creamed spinach with a few afterthoughts of paneer tossed in as if to validate the name. Here the paneer and greens are in balance, playing off each other in a perfectly seasoned sauce.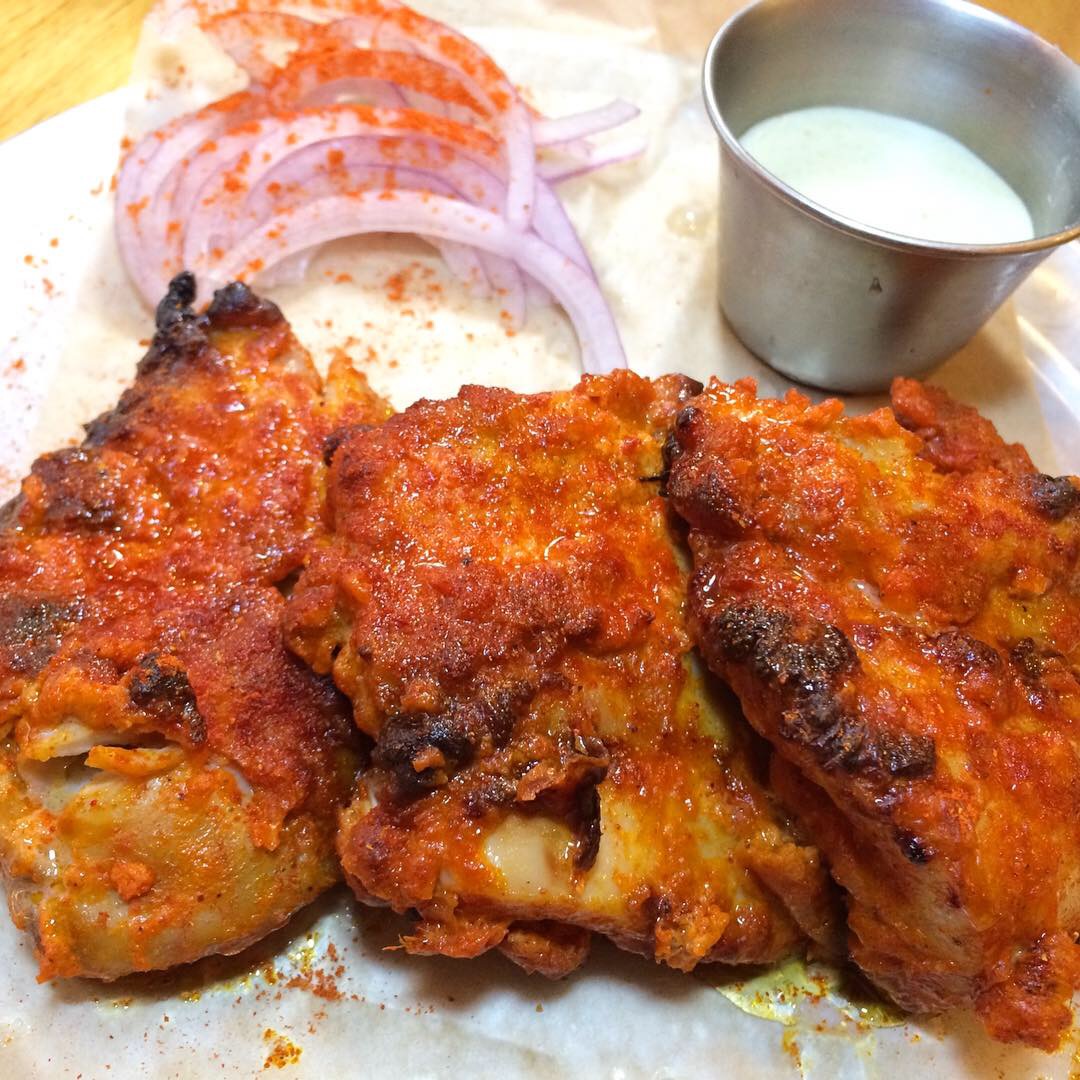 Achari Chicken Tikka
When I see the word achari, I think pickled, which this delicious chicken was definitely not. We confirmed that what they served us matched the name on the menu and later, with a bit of research, I found recipes that could well have described the dish with its spicy tomato onion yogurt sauce. Despite my preconceived notion, this one was super.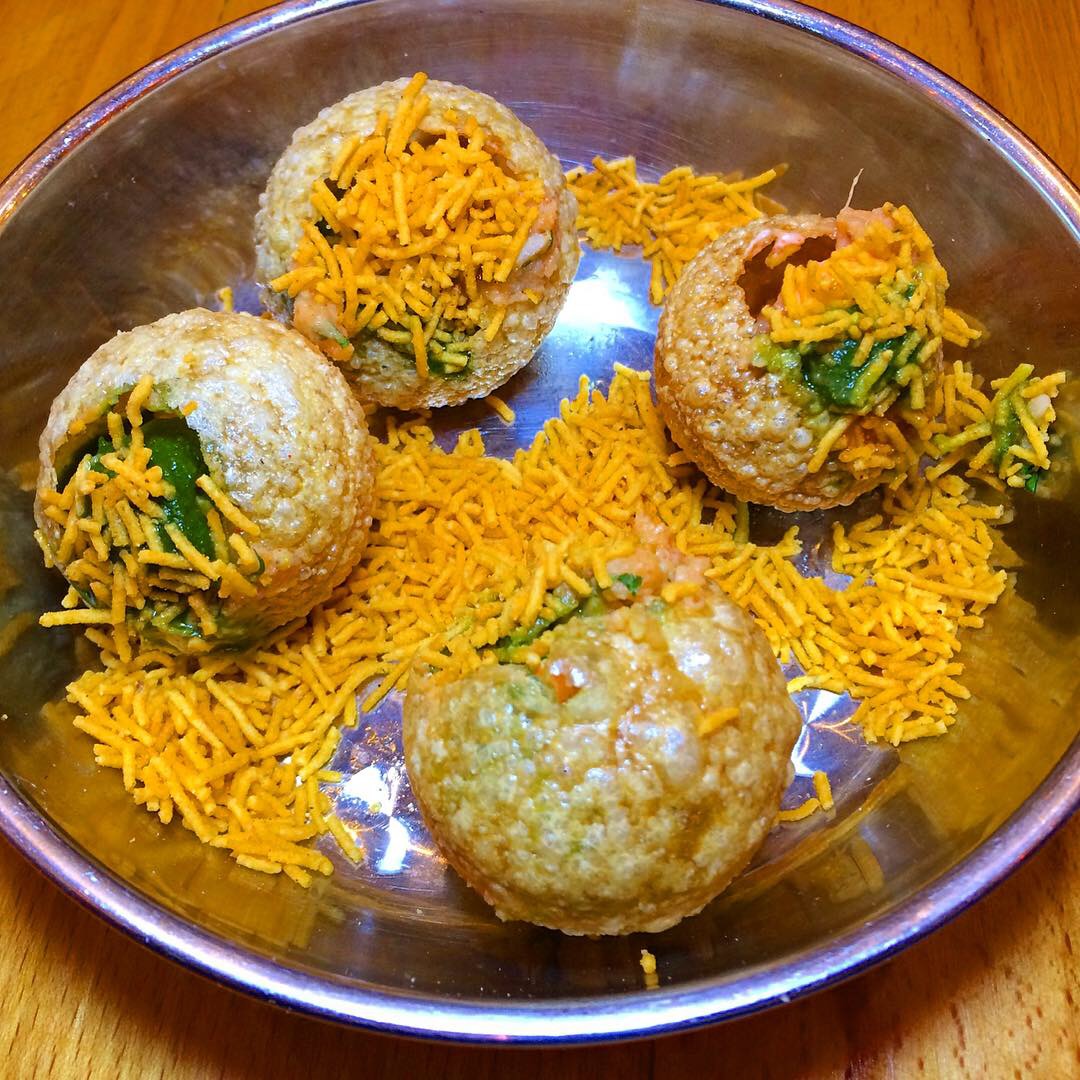 Dahi Batata Puri
Pani puri are amazing. A common Indian street food, these snacks consist of a crispy shell filled, in this case, with a tender mixture of potatoes (batata), yogurt (dahi) and chutney, and sprinkled with sev (crunchy chickpea noodles). Pop one into your mouth whole, no biting please.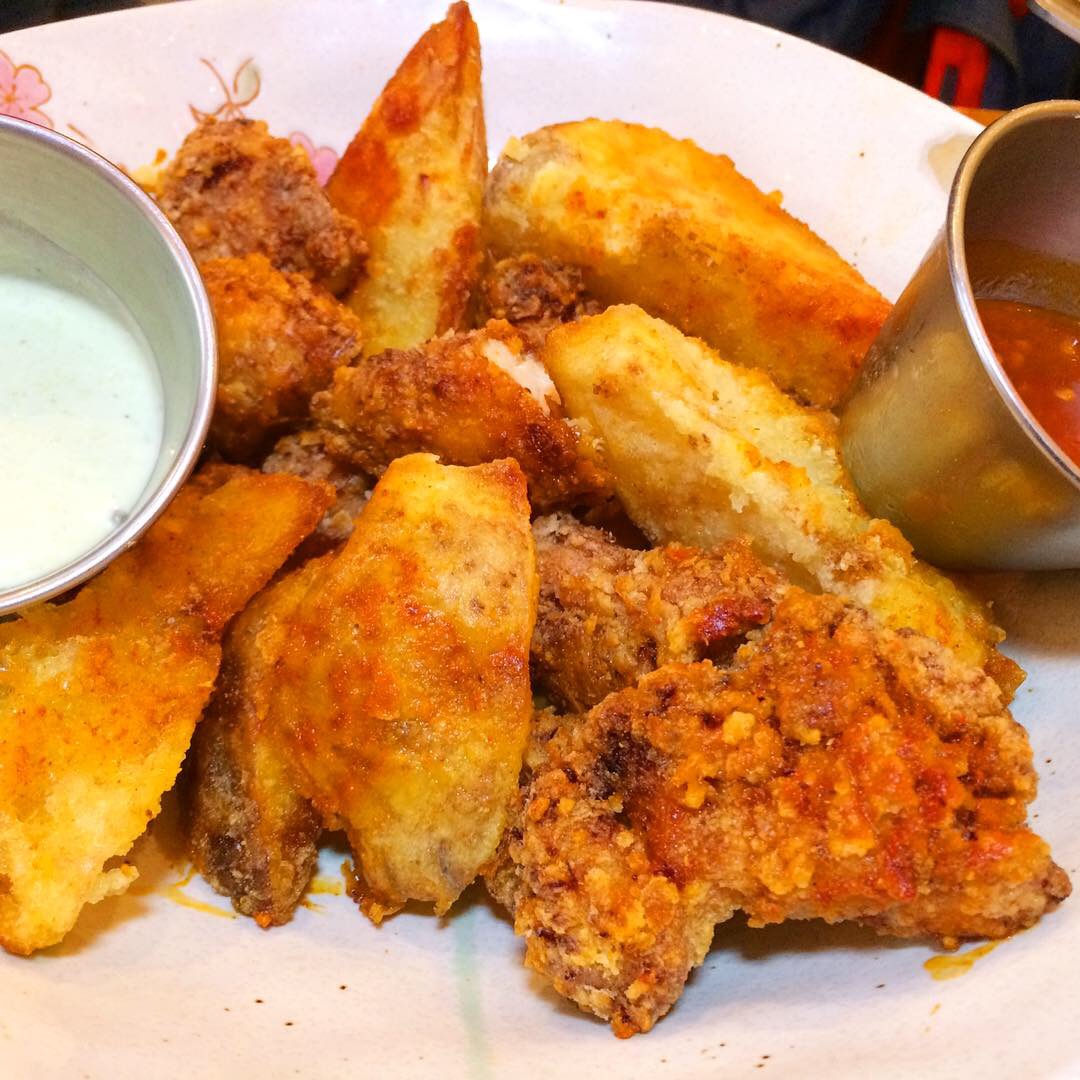 Masala Fried Chicken
No explanation needed: spicy fried chicken and potato wedges.
Stay tuned for the dinner menu!


Adda is located at 31-31 Thomson Ave, Long Island City, Queens.