(Click on any image to view it in high resolution.)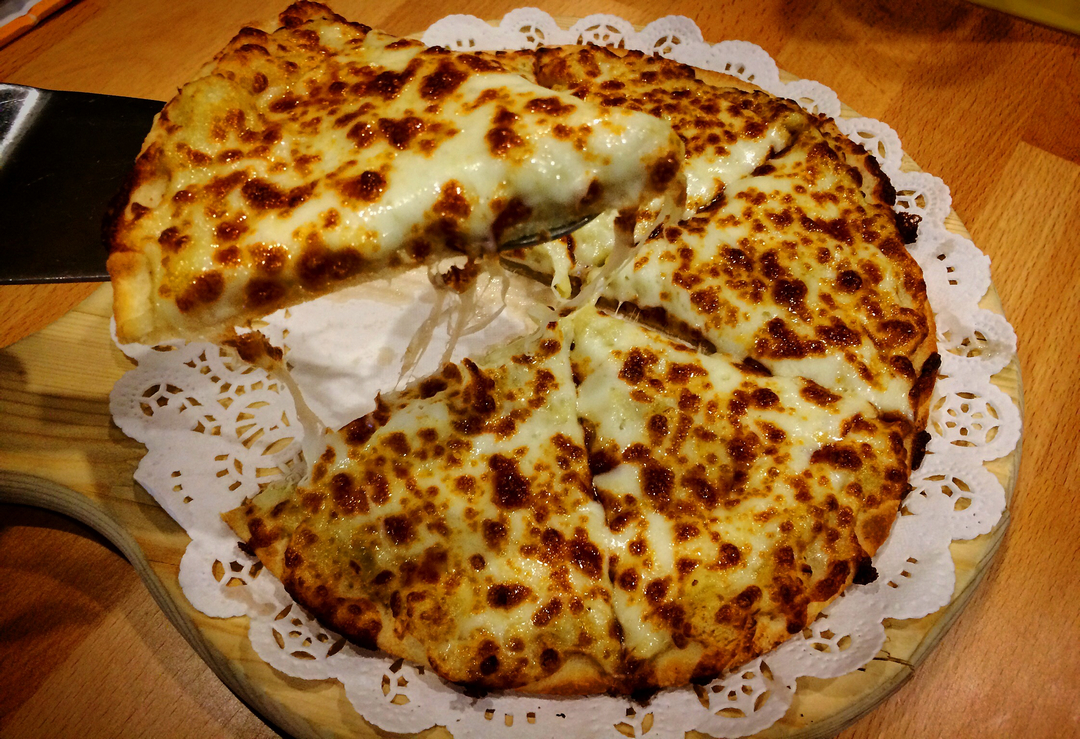 I wrote a story about Durian Pizza in Flushing for Edible Queens. It begins:
There's an old adage about durian: "Smells like hell, tastes like heaven!"
Whatever you may have heard about this fruit, it probably wasn't encouraging. Some regard durian with mild amusement, some with outright disdain, while others have come to appreciate its unique personality. My objective is to disabuse you of any prejudices you may harbor about the "King of Fruits" (as it's known in Southeast Asia) and direct you to a local restaurant where you can indulge—fearlessly—in its charms….