Instagram Post 1/1/2020
I've written extensively about the oppressed Uyghur people who reside in the Xinjiang region of northwest China and, naturally, their cuisine, so I won't repeat myself here (but if you're so inclined you can learn more by searching for Uyghur at the top of any page). Happily, a number of restaurants and food court stalls have launched recently that feature this hearty Central Asian fare, and Uyghur Apandi Food is among them. Since Apandi occupies a stall (number 7, specifically) in Flushing's Super HK Food Court at 37-11 Main St, you won't be greeted with an extensive menu, but here are two of the dozen or so entries.
(Click on any image to view it in high resolution.)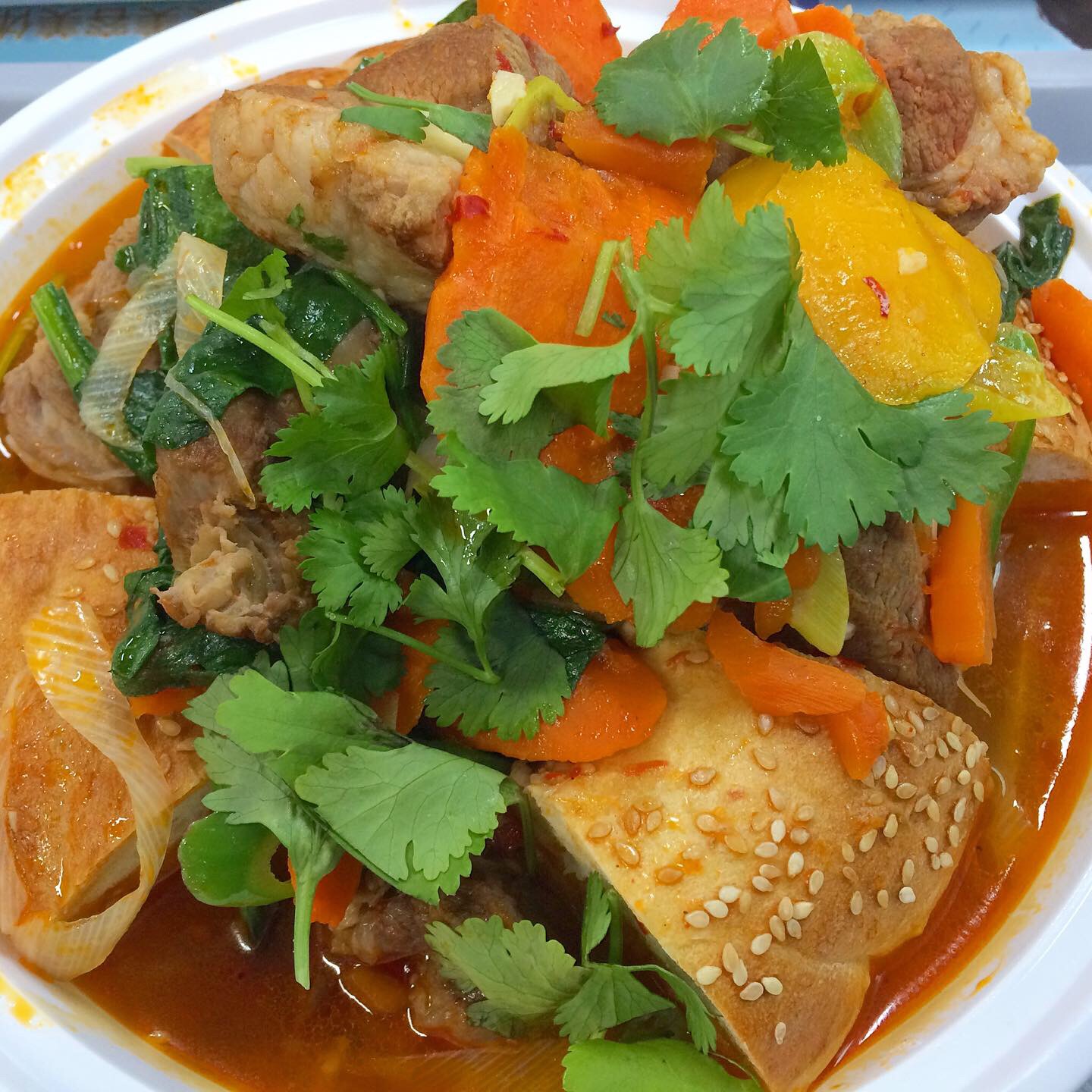 Nan Kordak featured segments of sesame seed encrusted Uyghur bread submerged in a soup/stew typical for the region, populated by orange and yellow carrots, coblets of corn, green pepper, spinach, cilantro, and, of course, chunks of lamb that had given their all to flavor the homey elixir.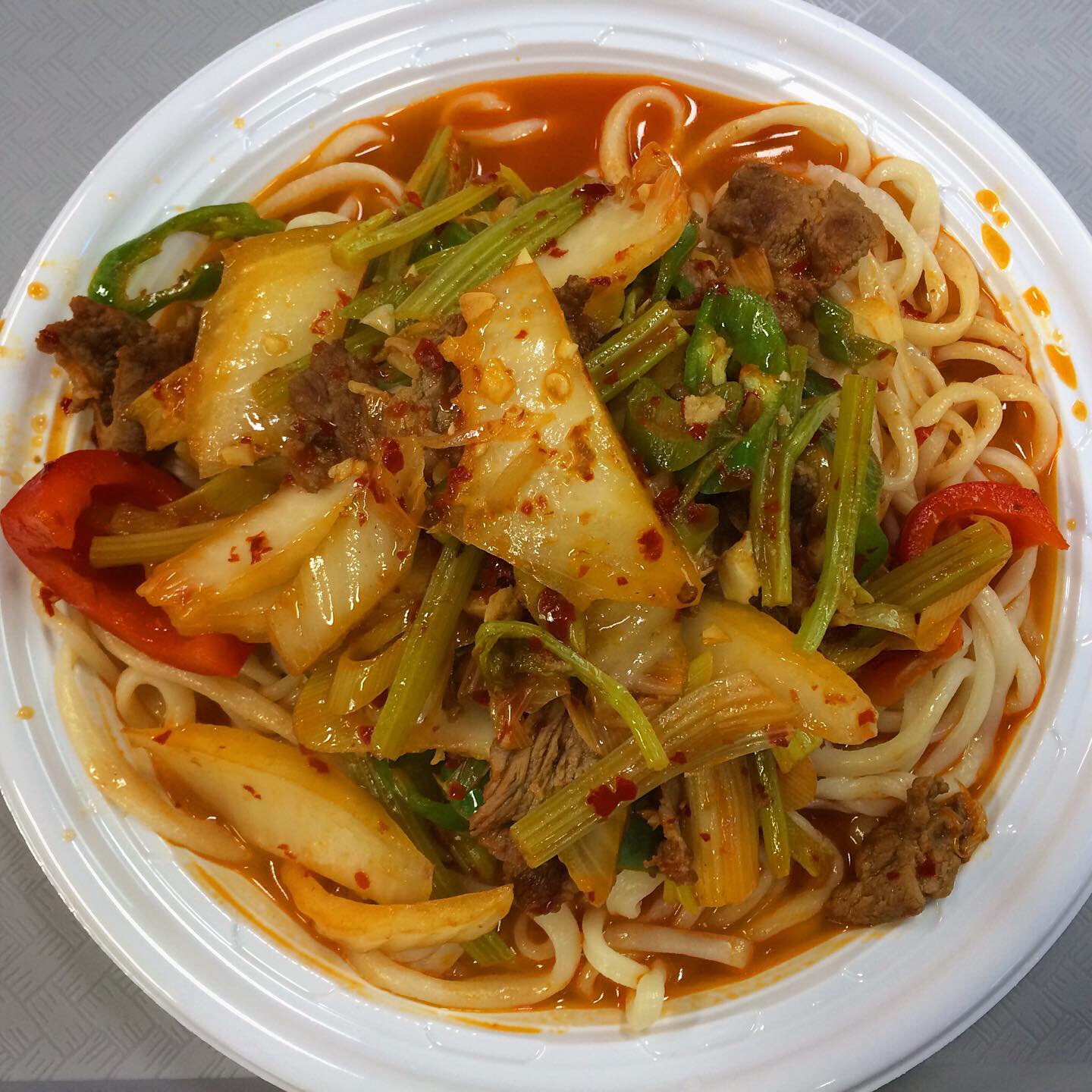 Lamb Lagman (lagman being the interminably protracted noodle claim to fame of Uyghur cooking) included celery, red pepper, green pepper, and hot green pepper, and was accompanied by a gratuitous cup of lamby, gingery soup. (A chicken version is available as well.)