Instagram Post 2/10/2020
(Click on any image to view it in high resolution.)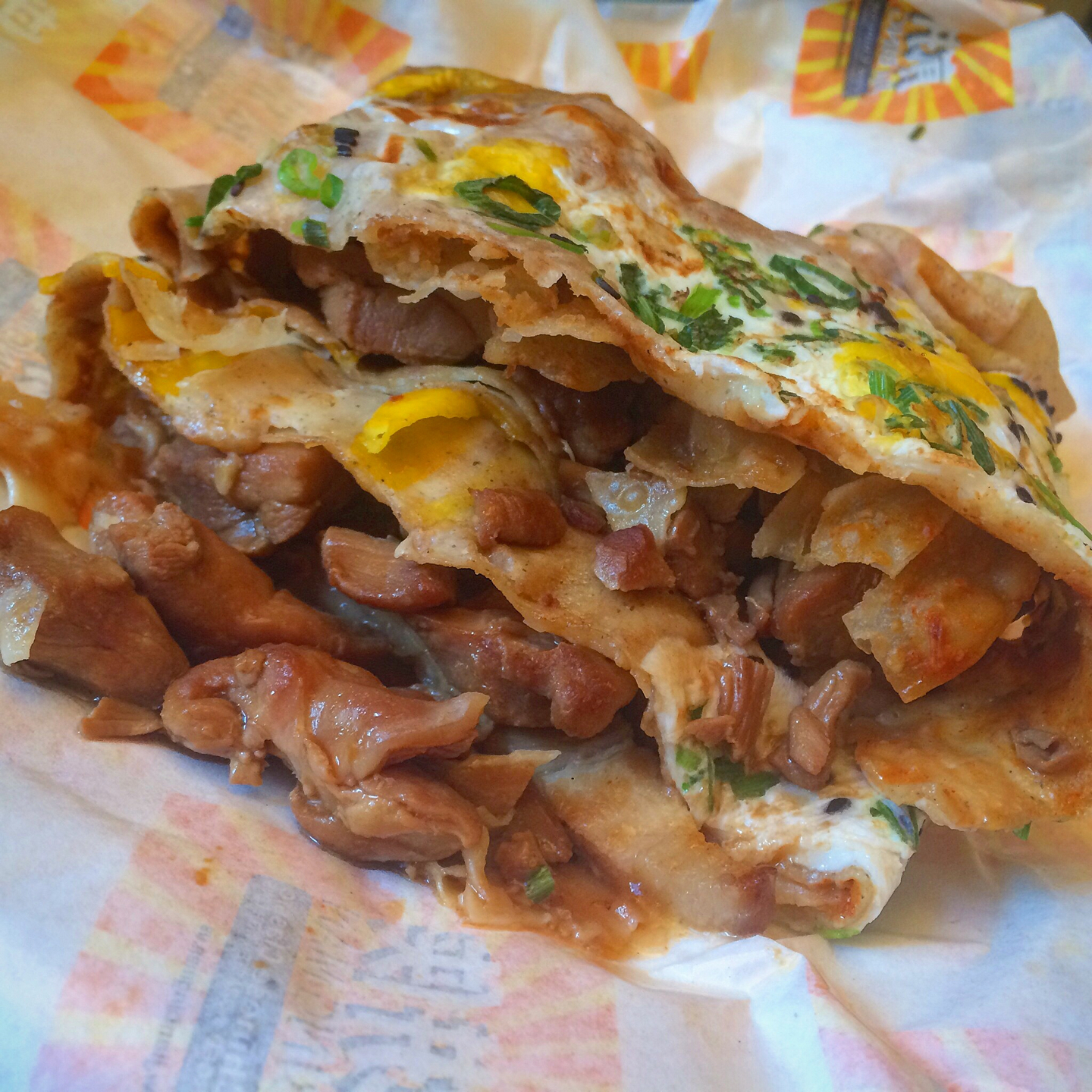 Part One. Someone mentioned Korean food and my thoughts went straight to Northern Boulevard in Queens. But I realized I hadn't visited Manhattan's Koreatown in far too long and that includes the time since the renovation of Food Gallery 32 (11 West 32nd St) so a jaunt was long overdue.
One of the first floor vendors there wasn't Korean at all (don't worry, there'll be Korean food in subsequent posts); Jian Bing (煎餅), literally fried pancake, are Chinese street food, griddled crepes flipped, filled, folded, and frequently found in Flushing's Chinatown. The eponymous stall, Jian Bing Man, serves these along with a few noodle and rice dishes. It's a familiar DIY format – [1] choose your type: signature (crispy bao cui, like deep fried wonton skins on steroids), you tiao (like crunchy fried savory crullers), or egg (neither crispy nor crunchy and therefore flaccid and pointless IMO since the first two incorporate egg anyway); [2] your sauce: spicy, hoisin (they call it soybean paste), or both; and [3] extra toppings (actually fillings, but why quibble?).
The 16 toppings included the usual suspects like pork floss and sausage in addition to the less common BBQ chicken and cheese. I'm a traditionalist when it comes to jian bing so my first mistake was to investigate what they did with BBQ pork (actually pork belly) and BBQ chicken. As you can see, there was an abundance of meat inside, but less would have been more; better yet, I should have cleaved to my time-honored favorites. My second mistake was to get it to go. It arrived tightly wrapped then boxed which had the effect of steaming any crispy crunchitude out of it and left me biting into a study in sogginess.
Don't do what I did and you'll probably end up with an okay jian bing. More KTown soon.