Part of what I'm calling the "Golden Oldies" series: photos I had posted on Instagram in bygone days that surely belong here as well, from restaurants that are still doing business, still relevant, and still worth a trip.
A fixture in Manhattan's Chinatown, Great N.Y. Noodletown, 28 Bowery at the corner of Bayard St, is an absolute must-do (and you know I seldom say that) for two of their signature dishes in particular:
(Click on any image to view it in high resolution.)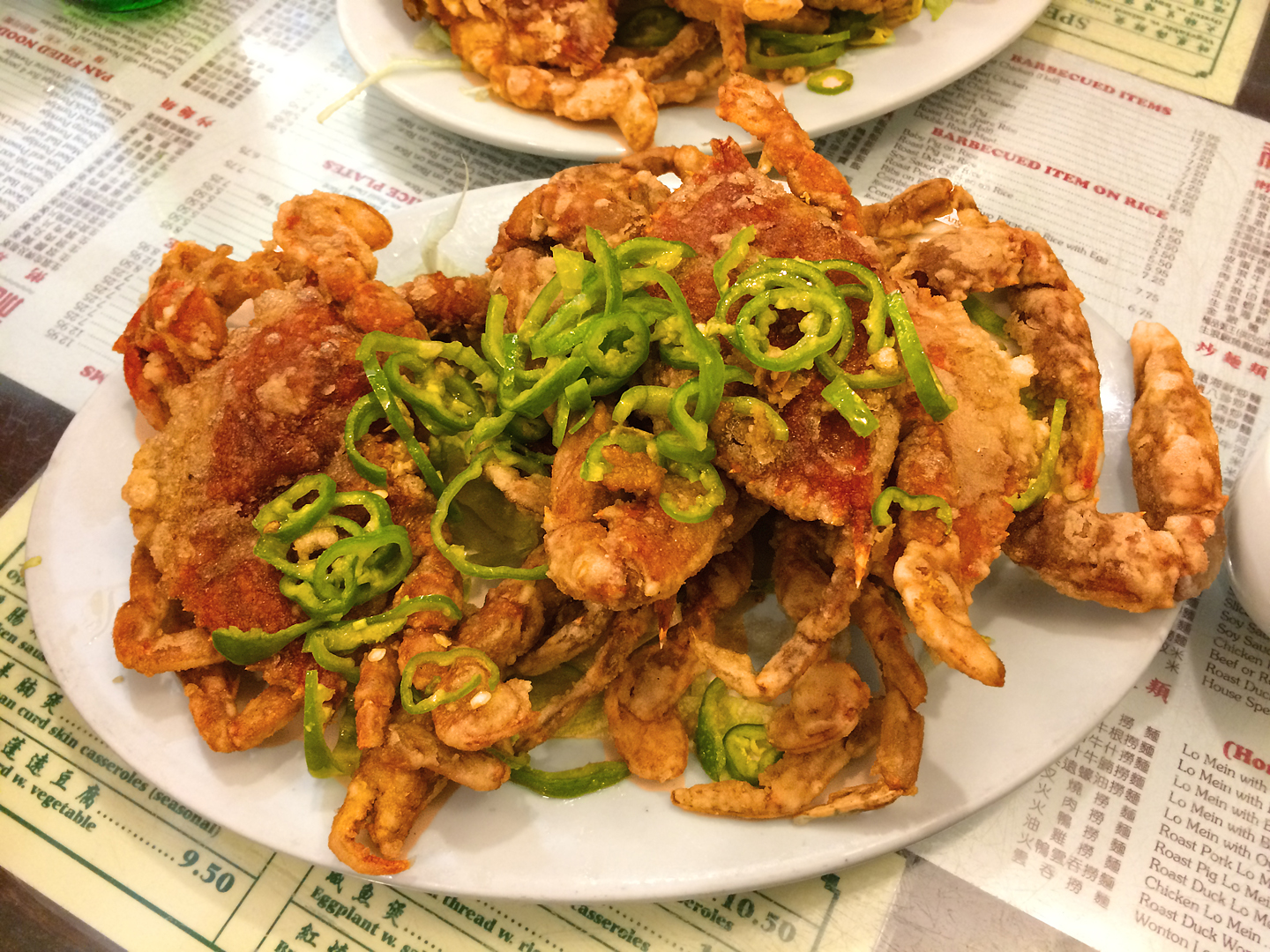 "Salt baked" (read "delicately fried") menu items like shrimp, scallops, squid, a couple of kinds of fish, eggplant and bean curd, pork chops, etc. are certainly excellent, but Great NY Noodletown is justifiably famous for their mind blowing (and you know I seldom say that either) Salt Baked Soft Shell Crabs. Of course, their eponymous homemade noodles are delightful as are so many of the other dishes they offer, but these are hands down (claws down?) the best soft shell crabs you will ever eat, the standard to which you will hold all other soft shell crabs henceforth and forever. Get 'em while they're in season. Two orders on this plate, two crabs to an order, and trust me, you won't want to share.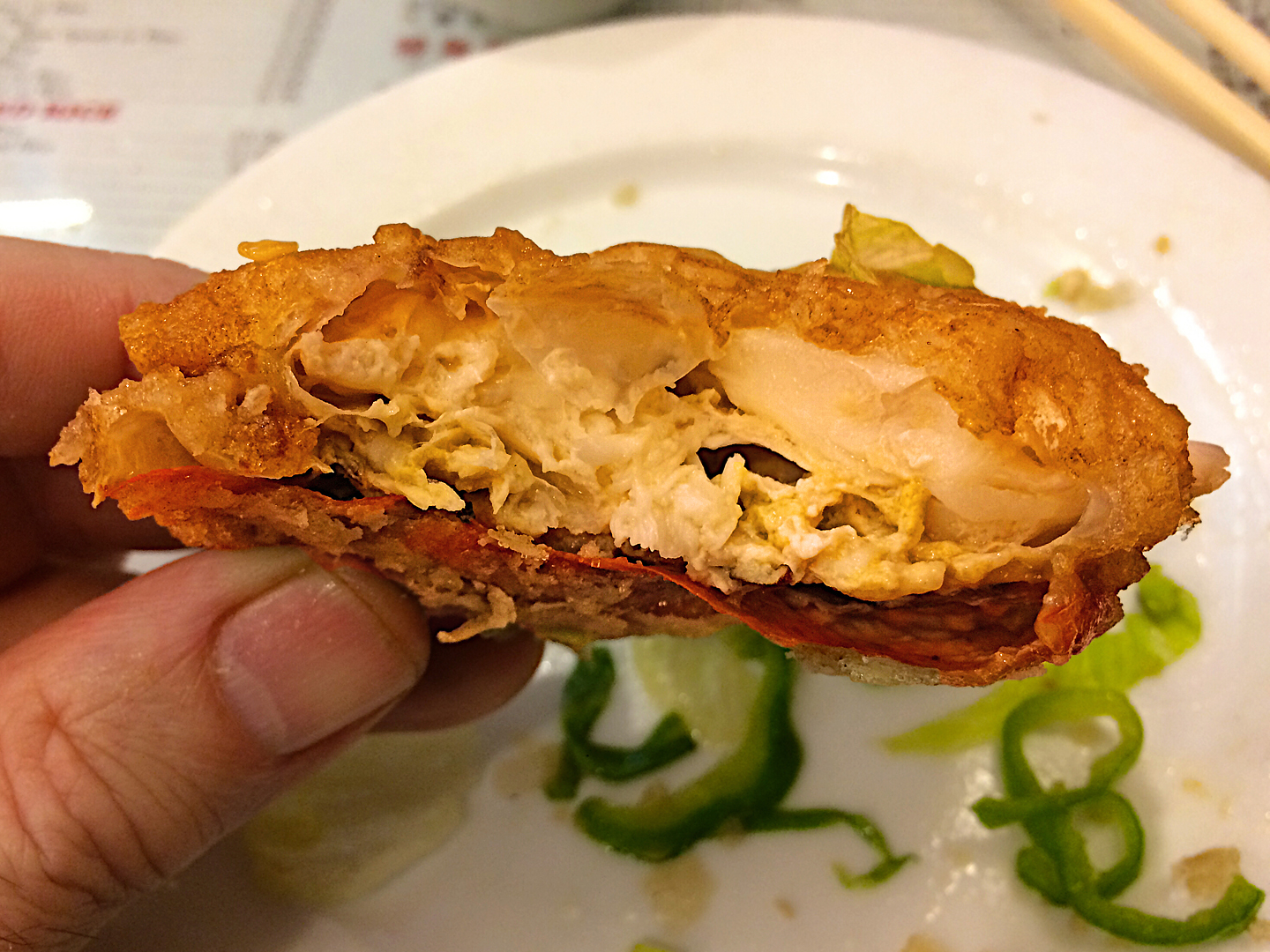 Extreme closeup: plump and delicious! And yes, they were all like that.
As to the other notable entry, you've probably gazed at the awesome roasted/BBQ meats (and sometimes cuttlefish if you're lucky) hanging in the windows at Cantonese restaurants: roast pork, roast pig, roast duck, and so many more. The collective term for these favorites is siu mei (燒味), not to be confused with the popular dim sum dumpling, shu mai (燒賣). On our visit back in August 2017, we indulged in these three treats, all very different from each other: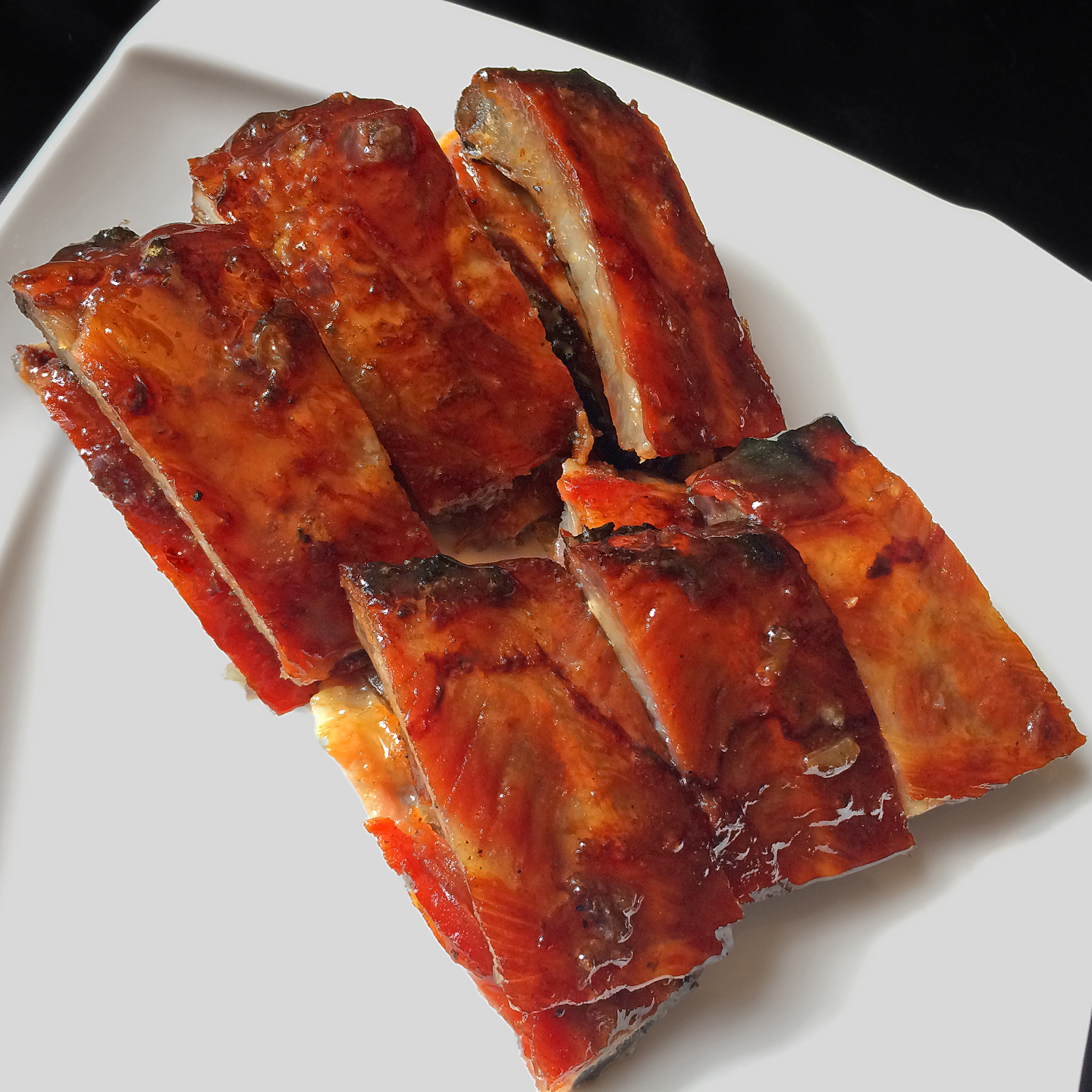 Spare Ribs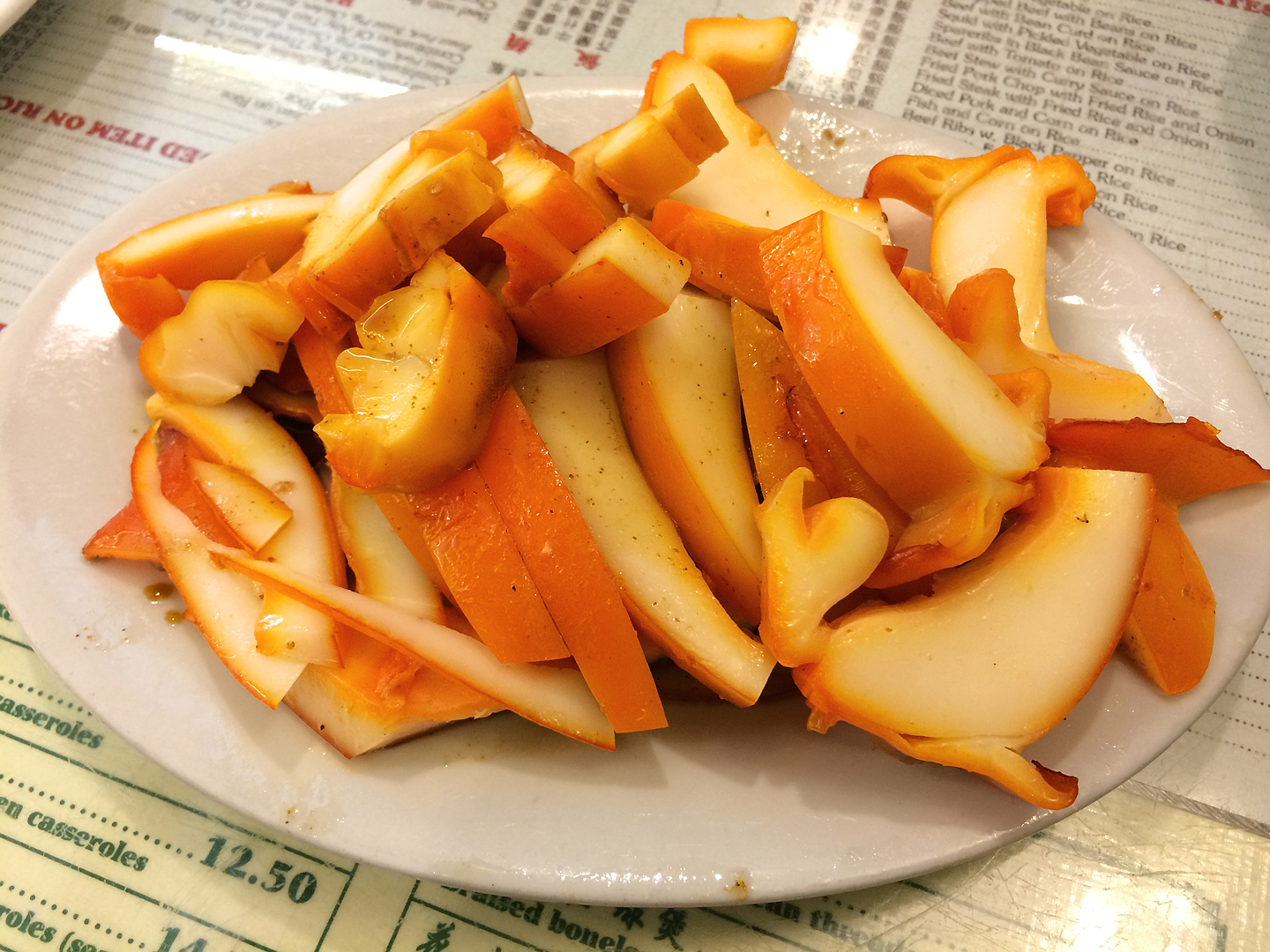 Even though it's not truly roasted, it proudly takes its place in the window and belongs with this group – the aforementioned Cuttlefish, aka squid.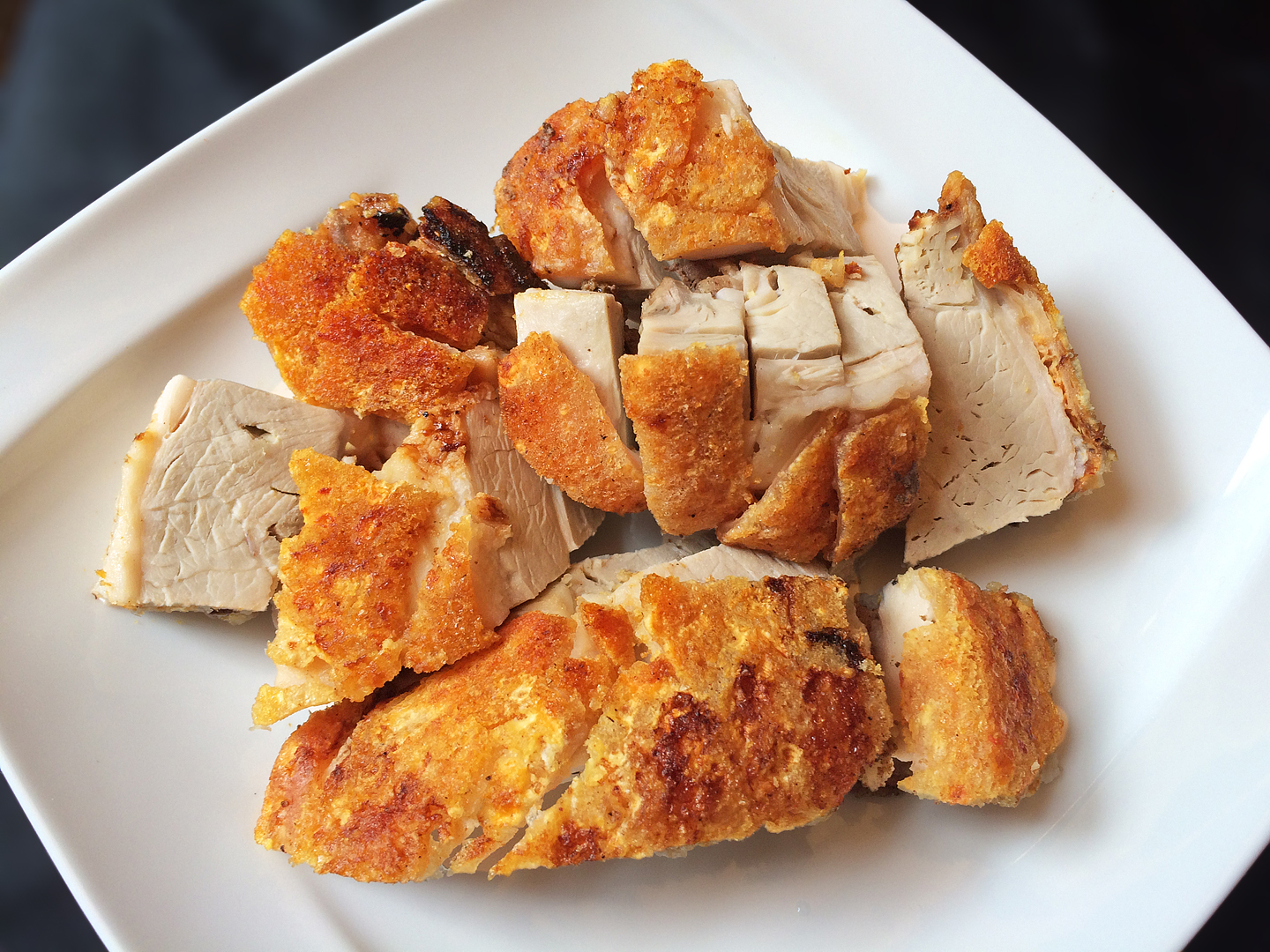 Roast Baby Pig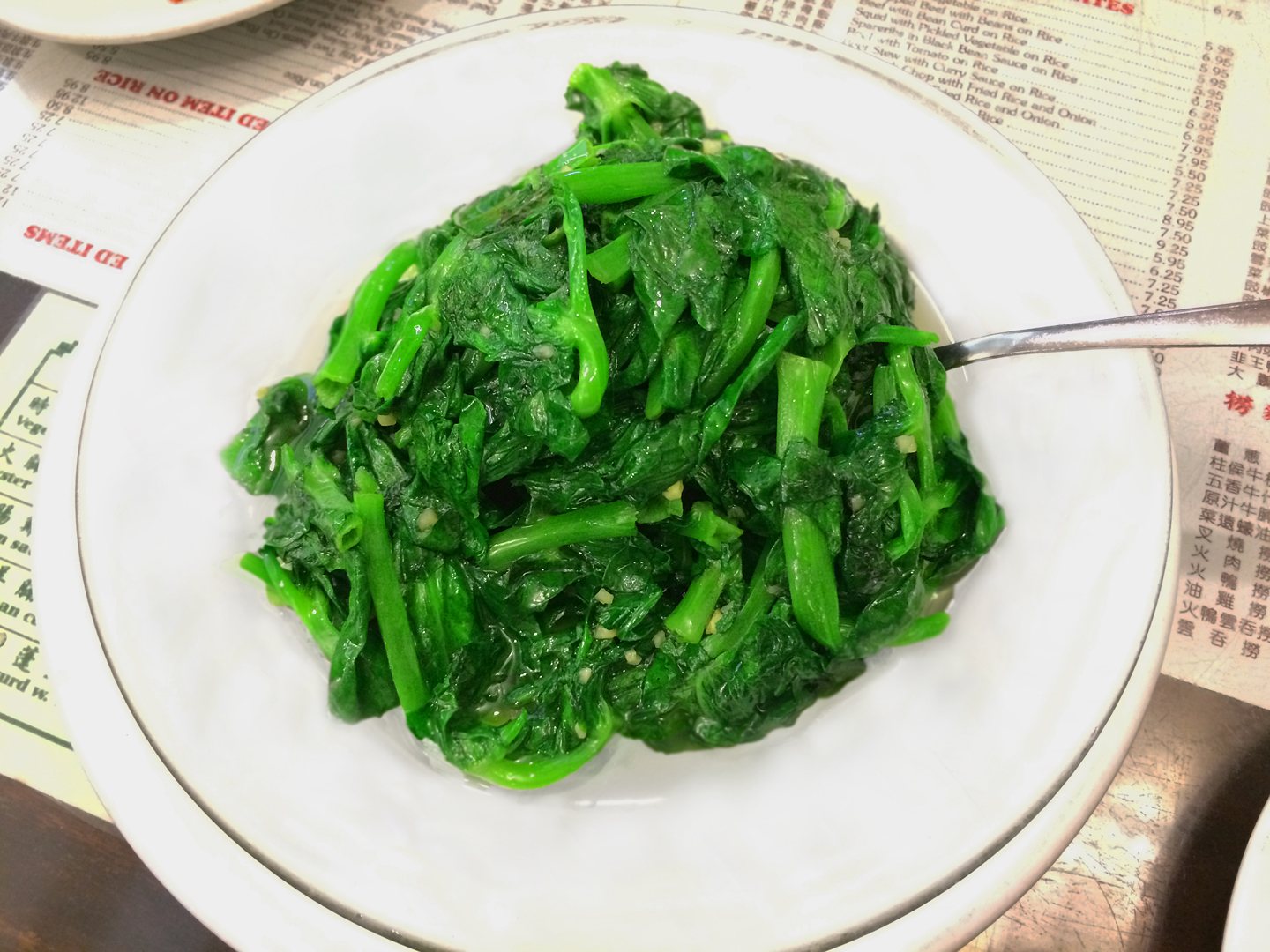 And Sautéed Pea Shoots because you will surely want some greens to go with this!


And a reminder, once again, to please SUPPORT CHINATOWN!


Great N.Y. Noodletown is located at 28 Bowery, Manhattan.