(Click on any image to view it in high resolution.)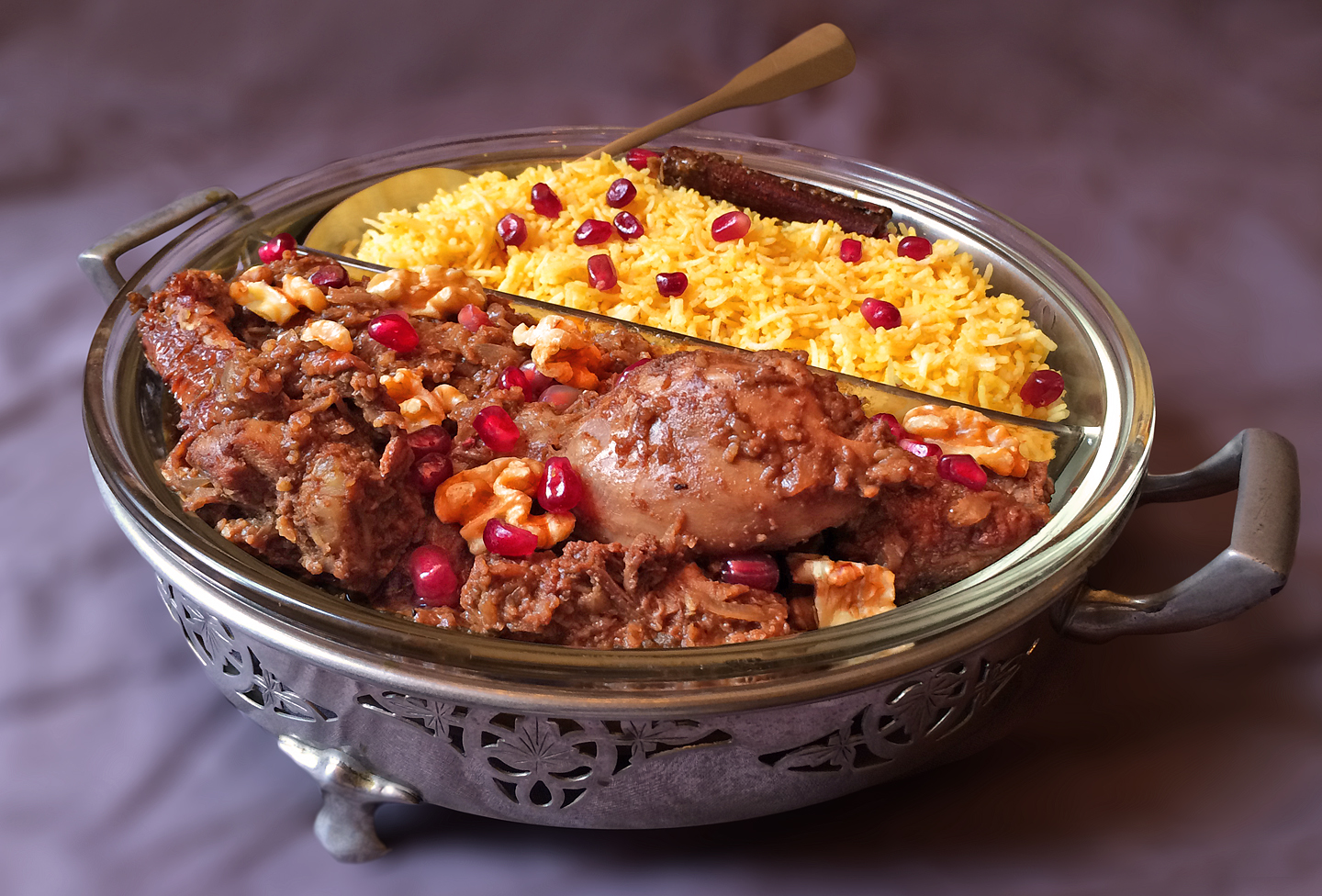 Ramadan is the ninth month of the Islamic calendar, the holy month in which the Qur'an was revealed to the prophet Muhammad; this year, Ramadan begins at sundown on Monday, April 12. During that period, Muslims fast from dawn until dusk; the meal that marks the end of each day's fast is called iftar and often commences with three sweet dates which help restore blood sugar levels, after which the menu will vary by country and regional specialties.
In Iran, a rich stew (a khoresh) is not uncommon at the dinner table. This is fesenjan, a Persian dish often made with chicken, sometimes with duck like this one; the other two essential ingredients are walnuts and pomegranates in some form – my version uses pomegranate molasses although I've seen pomegranate juice pressed into service as well. Saffron rice in the supporting role.
(And that's my grandmother's serving dish if you're curious.)
Ramadan Mubarak!