Ever tasted polvorón? The correct response is, "Which kind?"
If you've ever wandered the streets of a Mexican neighborhood, you may have passed a panaderia that featured polvorónes, a soft, crumbly cookie that is essentially the Spanish version of shortbread and akin to the goody known as Mexican wedding cookies; the texture is almost like a Chinese almond cookie. One bite and you'll know what I mean by crumbly – polvo means powder, after all. (Photo on the left.)
In the Philippines, polvorónes are made of powdered milk and toasted flour and are even more crumbly (if that's possible) and to my taste, they're more like a candy than a cookie. (Photo on the right.)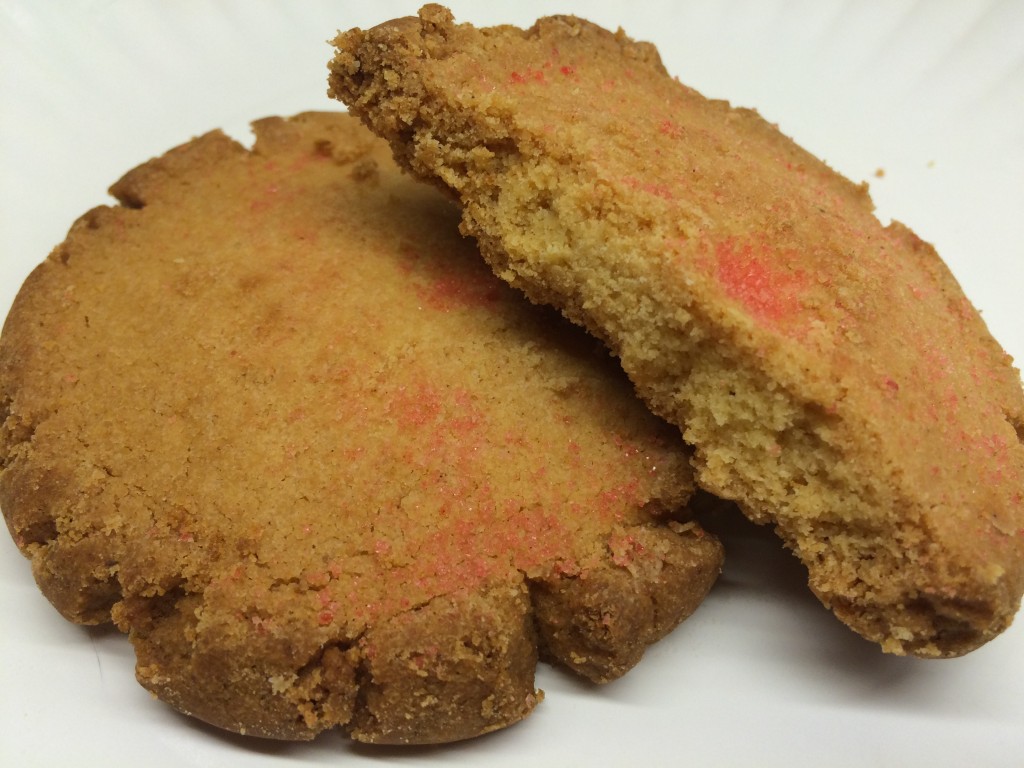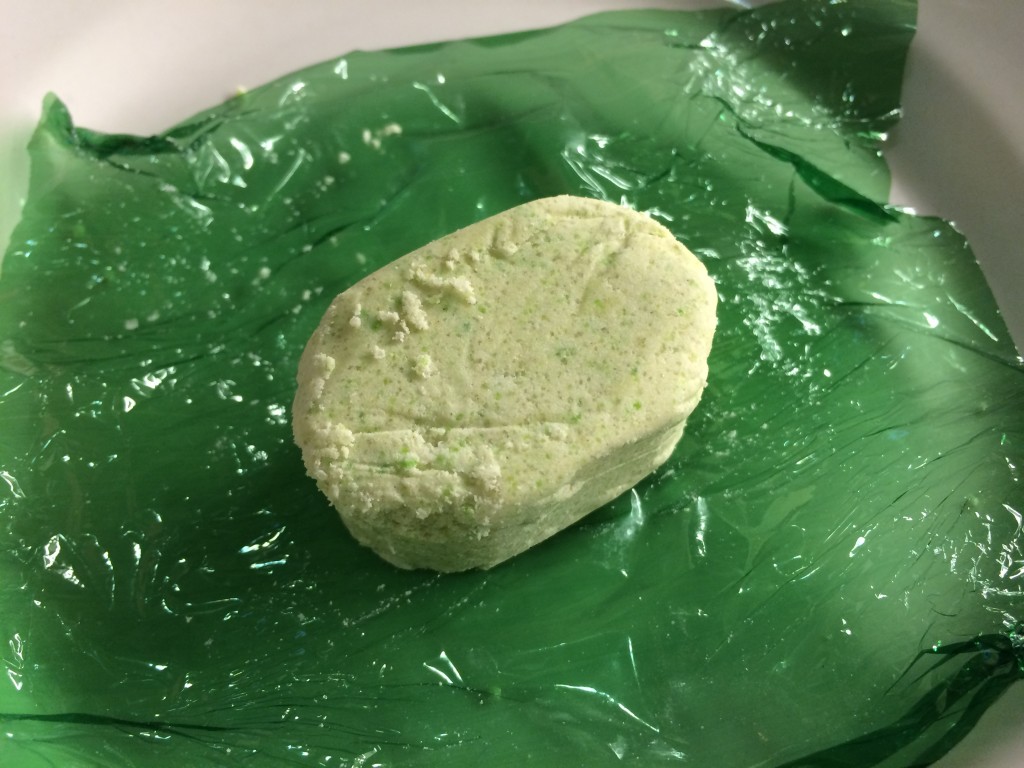 Typically wrapped in brightly colored cellophane twisted on the ends, Filipino polvorónes barely hold their shape and instantly crumble into sweet delicious dust when bitten into. They're available in flavors like cashew, peanut, ube and pinipig (crisped rice).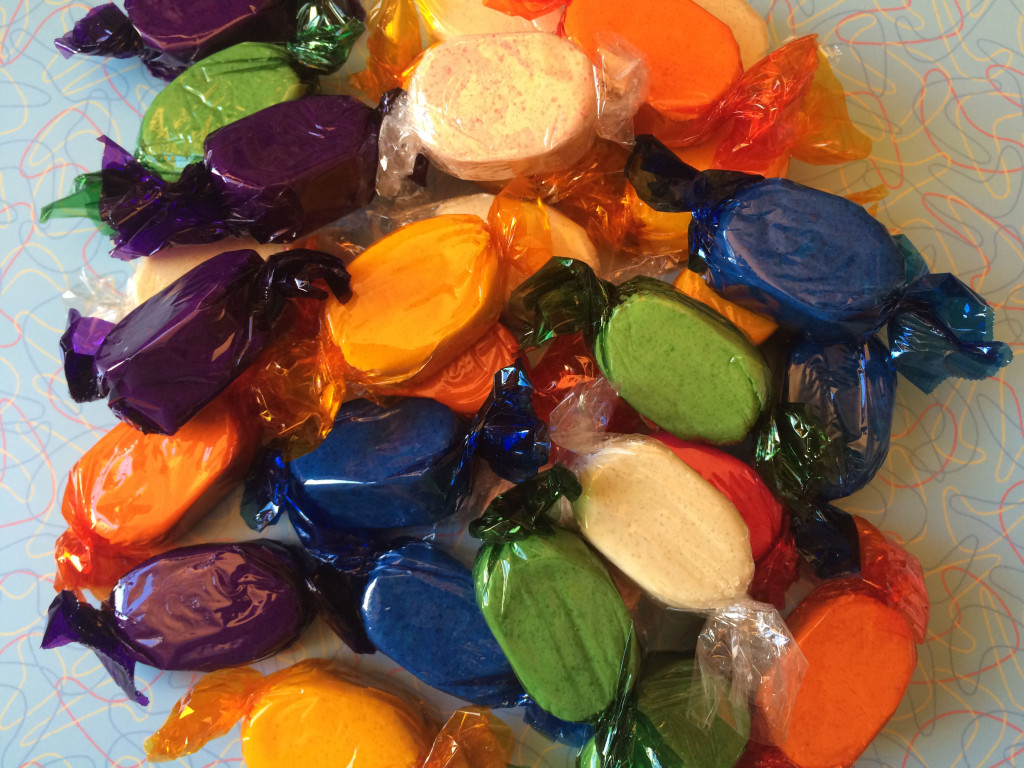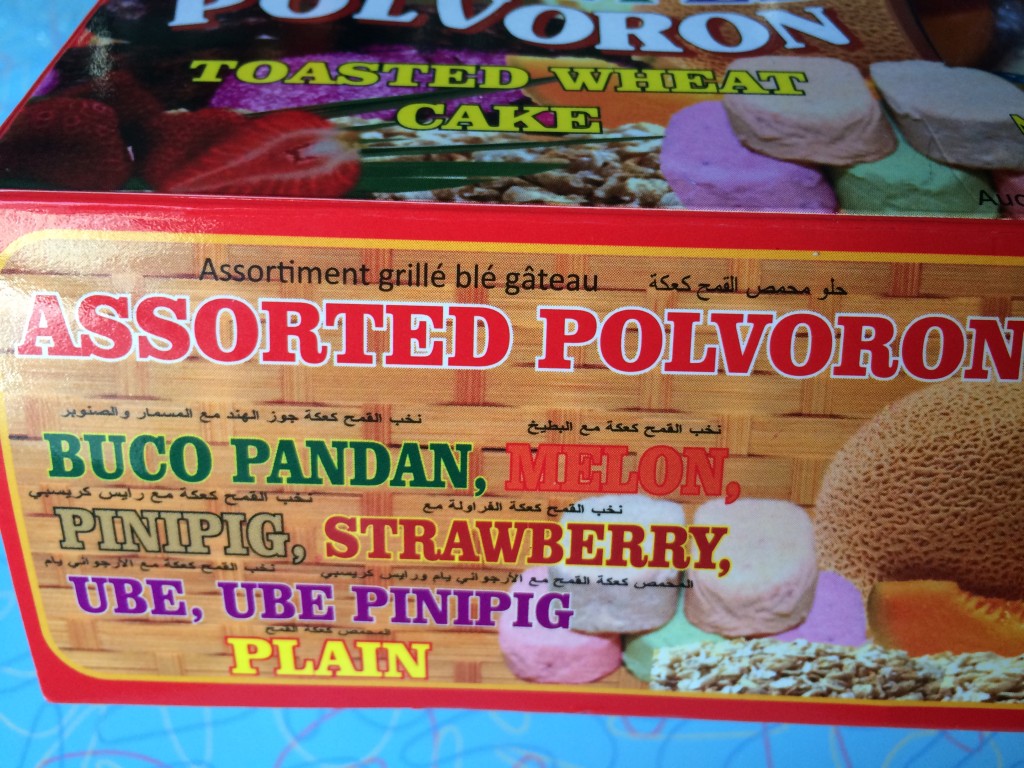 I thought I had sampled every available version of this treat. Until now, that is. Chocolate coated polvorónes. Chocolatey goodness on the outside surrounding polvorón in flavors like cookies & cream on the inside. Surely a case of lily-gilding, but what's to not like? I was certain that no further embellishment was conceivable.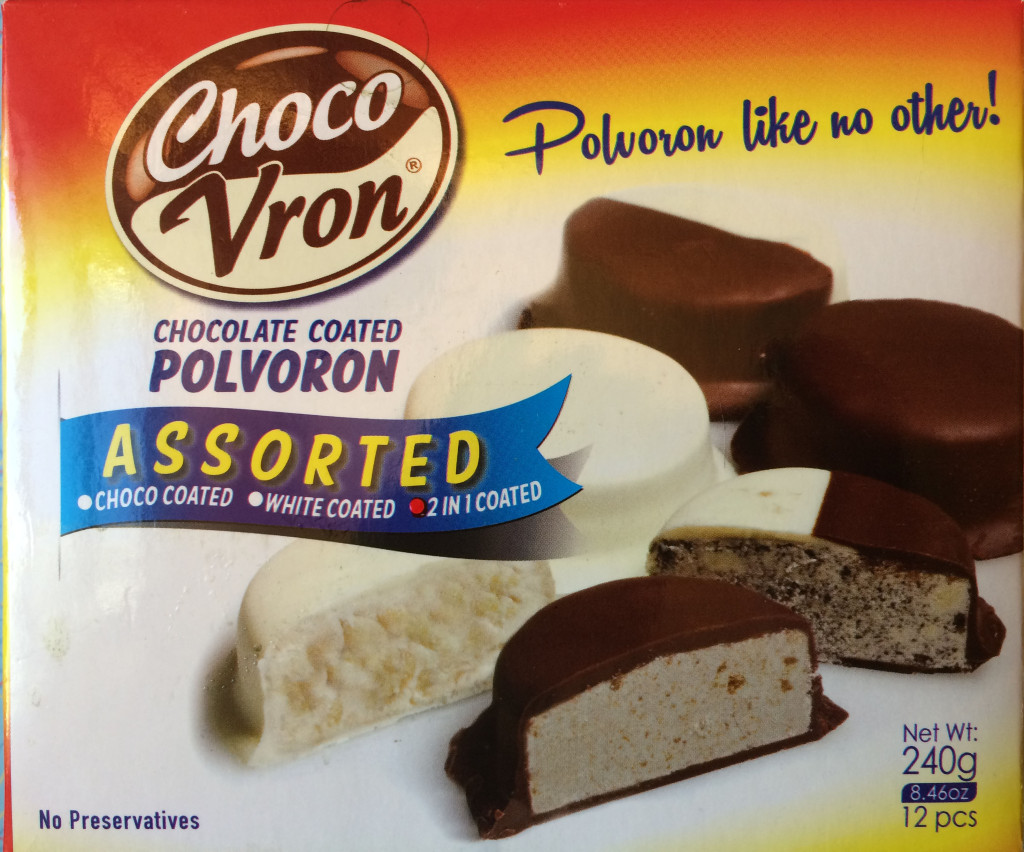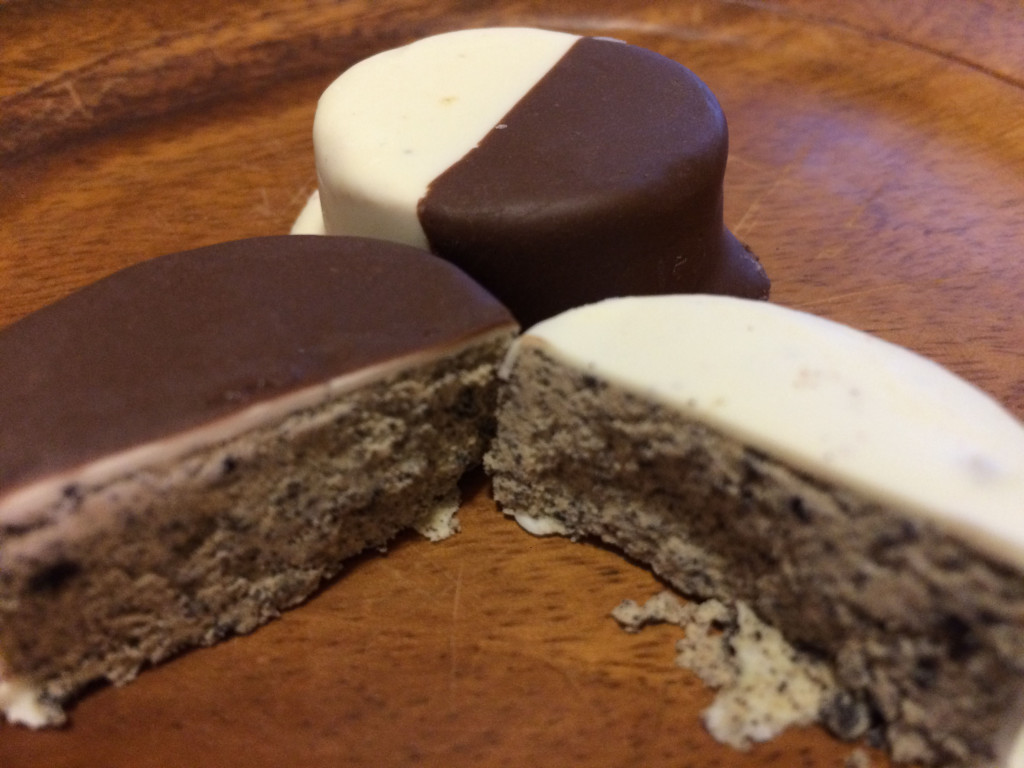 Wrong again. Because I had stumbled upon ChocoVron's Rite Snack Polvorón Sticks. They're similar to the cylindrical crispy wafer cookies called Pirouettes but covered in chocolate and filled with polverón, in this case ube. (Ube is purple yam — or purple yum if we're to believe the package labeling.) Their slogan "One Bite is not Enough" is tauntingly accurate. Beware: these are addictive. (Actually, anything that goes crunch is addictive, but that merely serves to prove the point.) Buko Pandan (coconut pandan) and Classic flavors invite a return visit.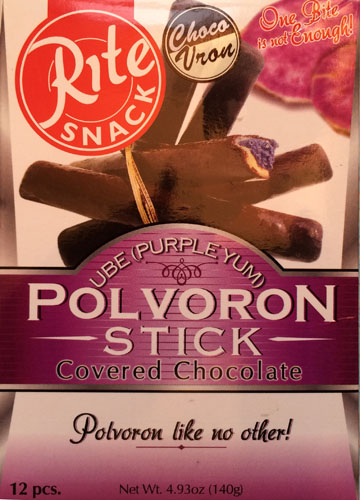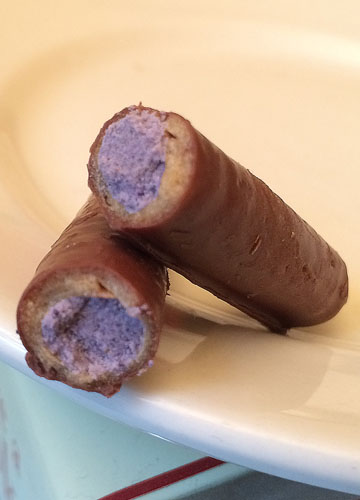 Found at Sariling Atin Grill and Filipino Grocery
89-12 Queens Blvd.
Elmhurst, NY
718-397-1200