(Click on any image to view it in high resolution.)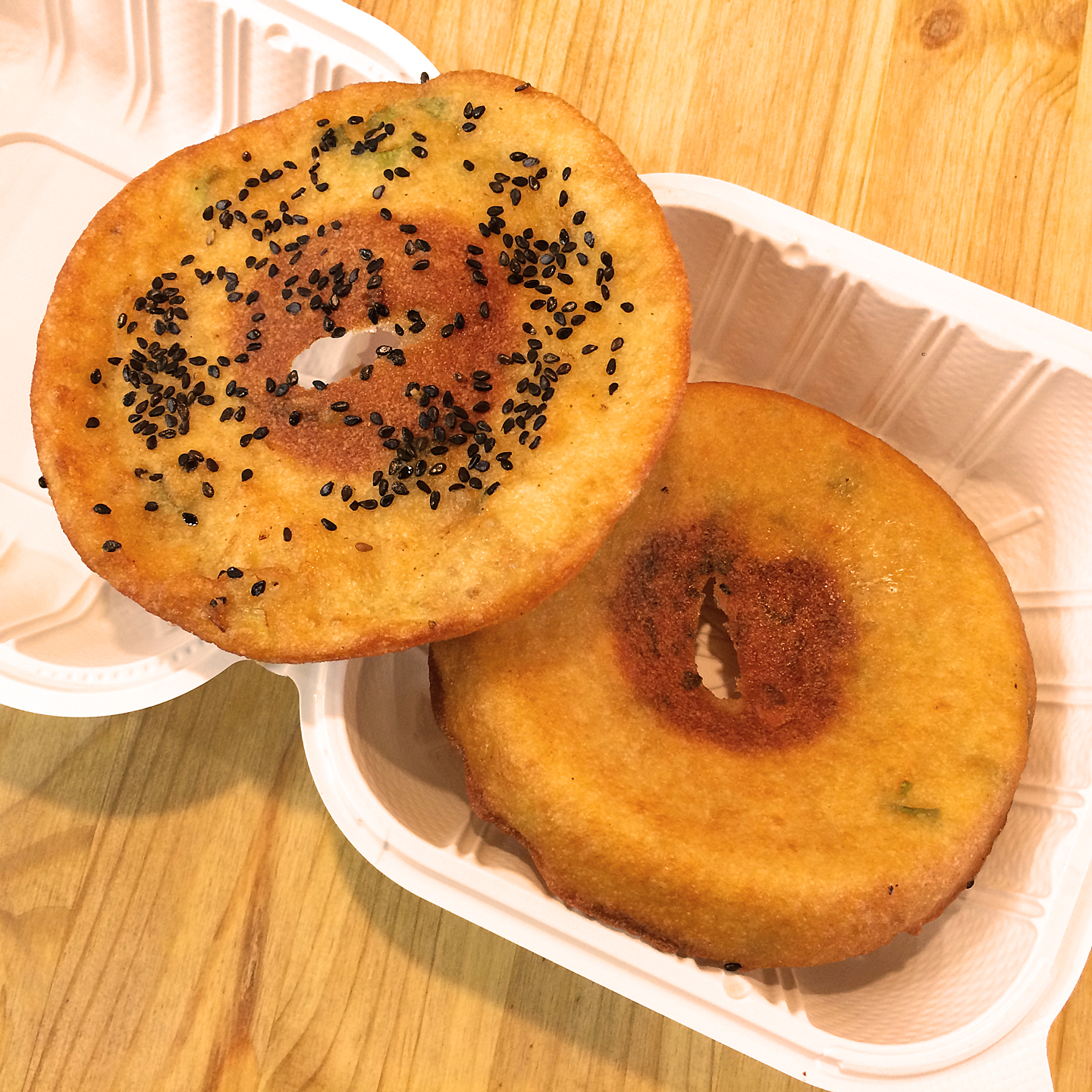 Resist the urge to expect this to taste like some kind of bagel. Despite outward appearances, this morsel of savory perfection is not bready, but more "potatoey" for lack of a better description, and even that doesn't quite nail it. You're looking at two orders (one flipped) of Heat Noodle's delicious Fried Sweet Potato Doughnut. (Don't expect it to taste like a doughnut either.) Topped with black sesame seeds, crispy at the edges, soft and creamy-chewy within, it's another must-try.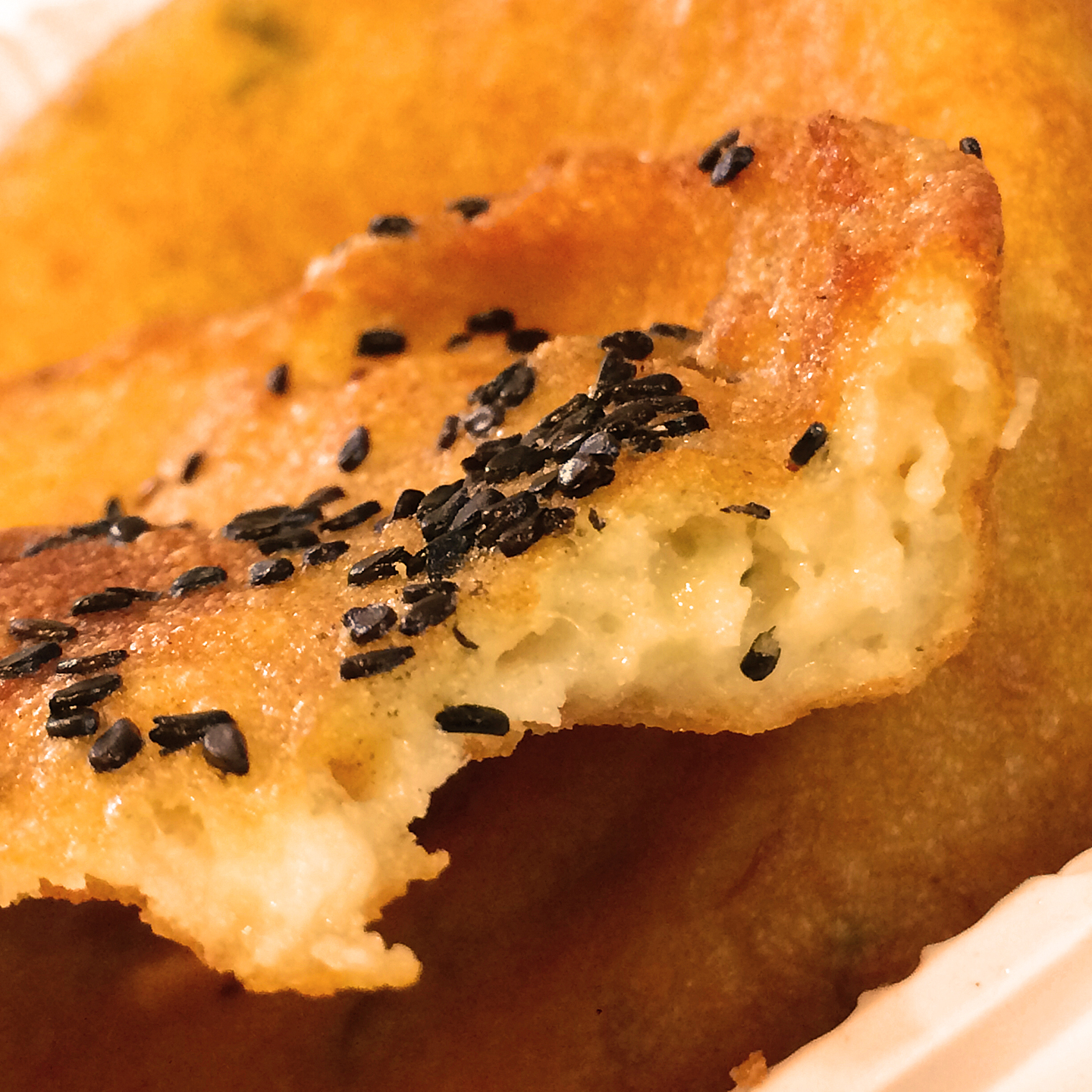 The inner workings.
It's easy to walk past Heat Noodle (aka Wuhan Foodie, Inc.) at 135-21 40th Road in Flushing – even more than once! Here are a few window and door images to help you find your way.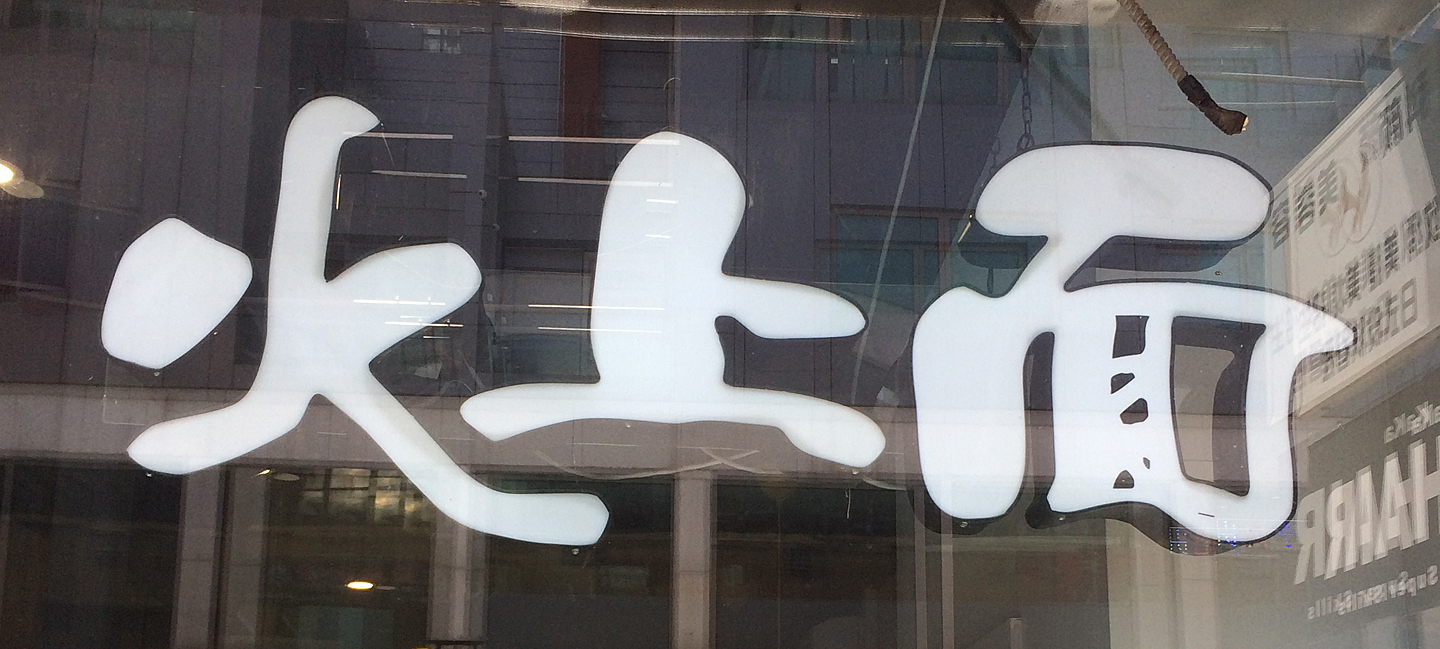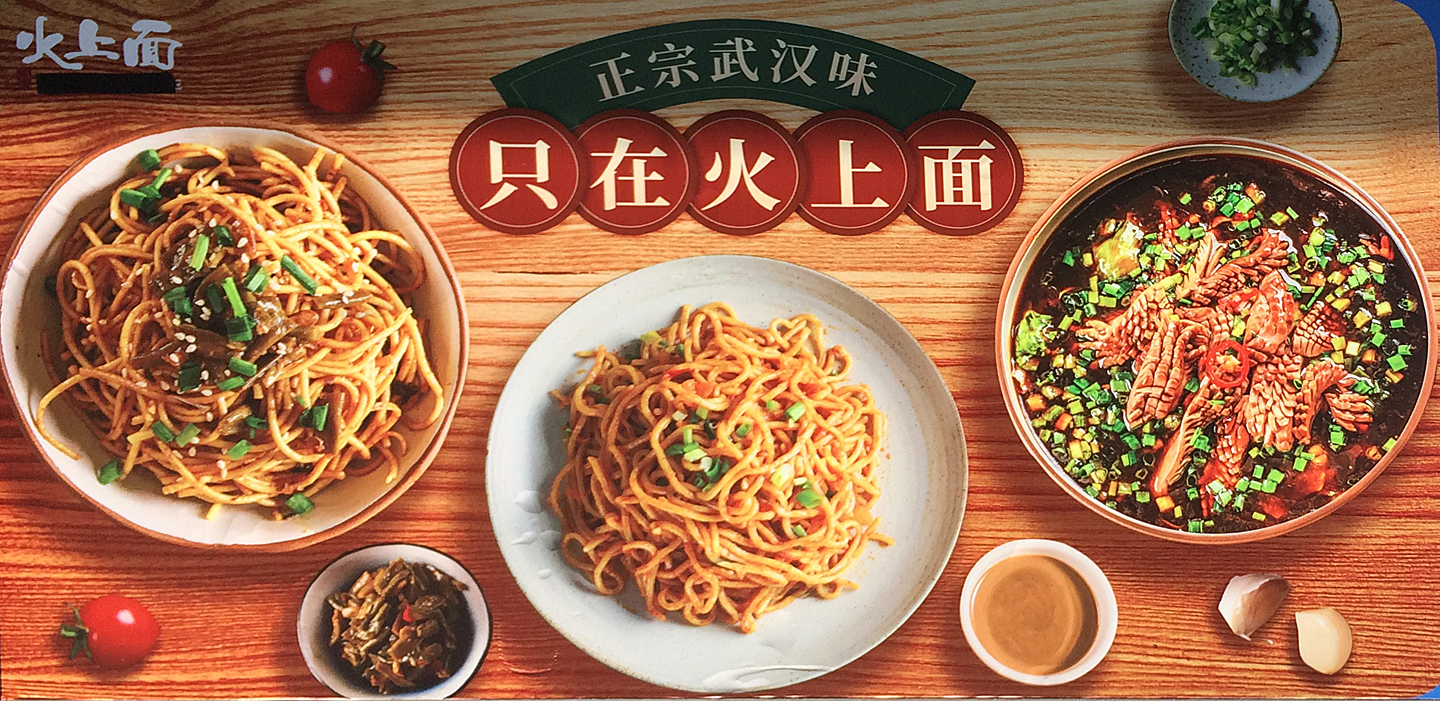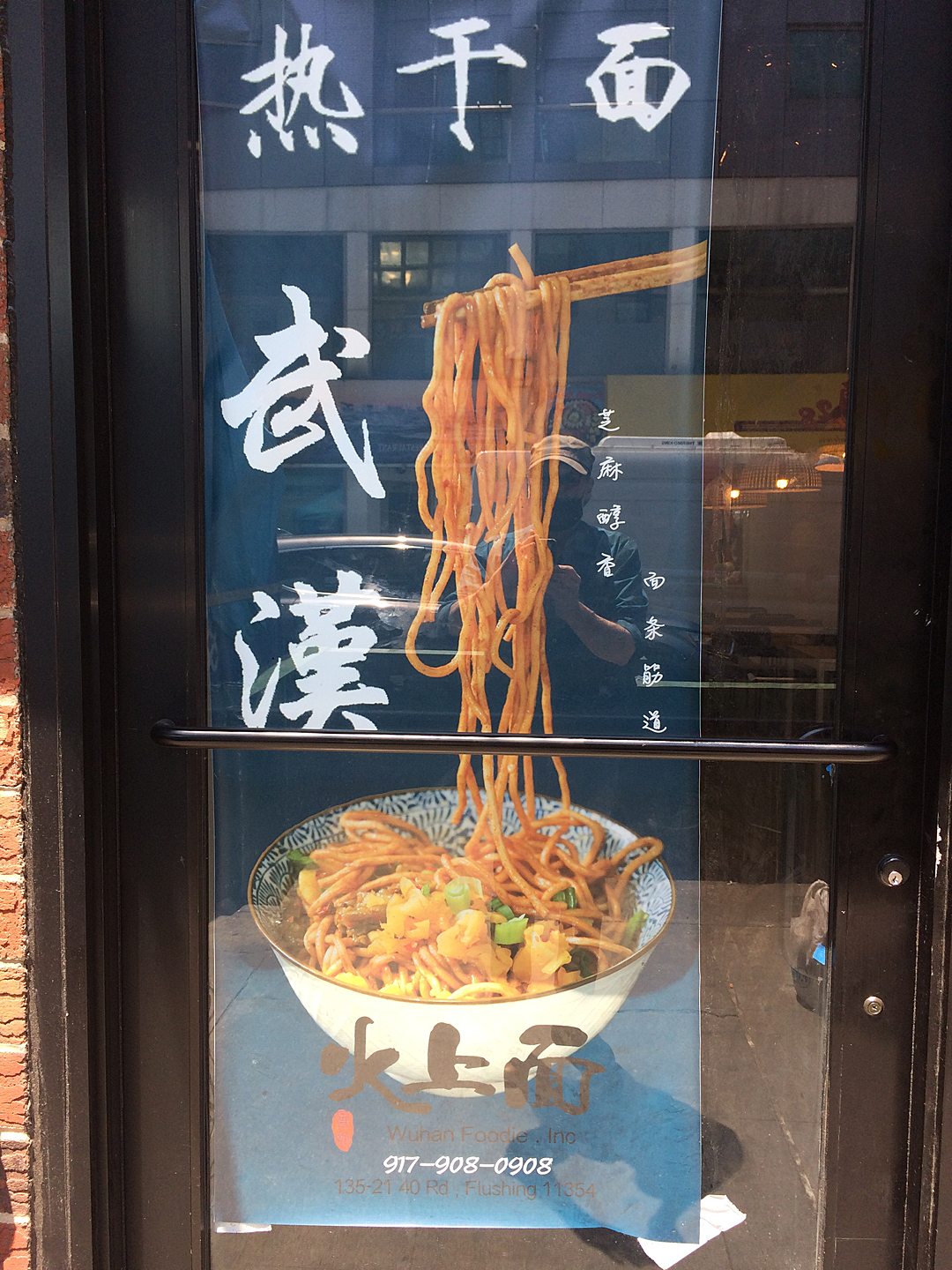 You can read the first Heat Noodle post here.