My destination had been one of the restaurants in the shared venue at 40-46 Main St, Flushing, Queens but when I arrived, it had gone the way of too many others these days. All was not lost, however, because I was able to grab a ready-made offering at Qing Dao (sometimes spelled Qingdao) at the same location.
(Click on any image to view it in high resolution.)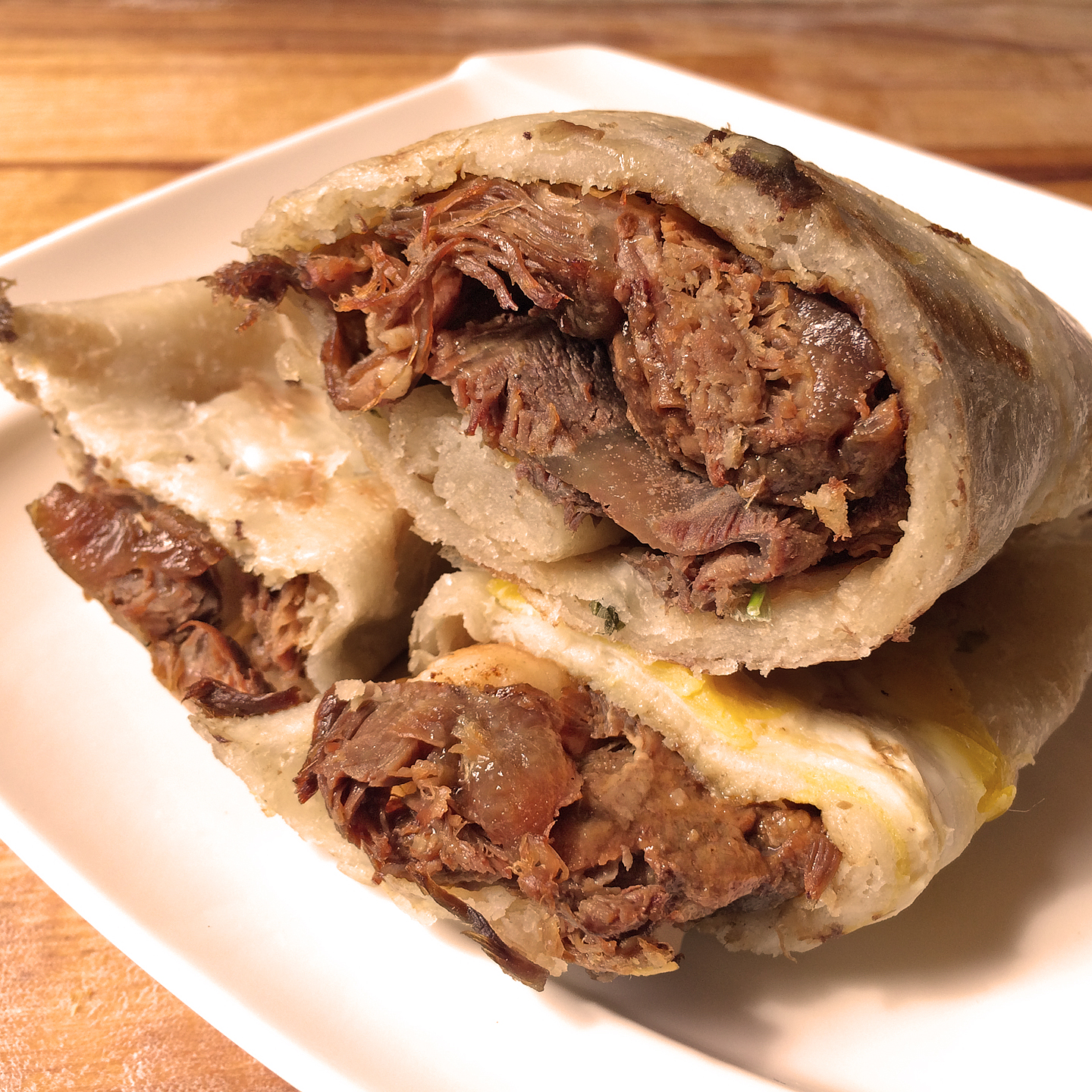 This is Niú Ròu Juan Bing (牛肉卷饼), a Chinese beef roll. The first two characters denote beef, the third means rolled, and the fourth indicates pancake. Don't confuse juan bing with jiān bing (煎饼) the extremely popular filled folded pancake that I wrote about here last year.
Qing Dao's rendition is pretty simple: marinated beef shin/shank rolled up in a Chinese pancake with fried egg.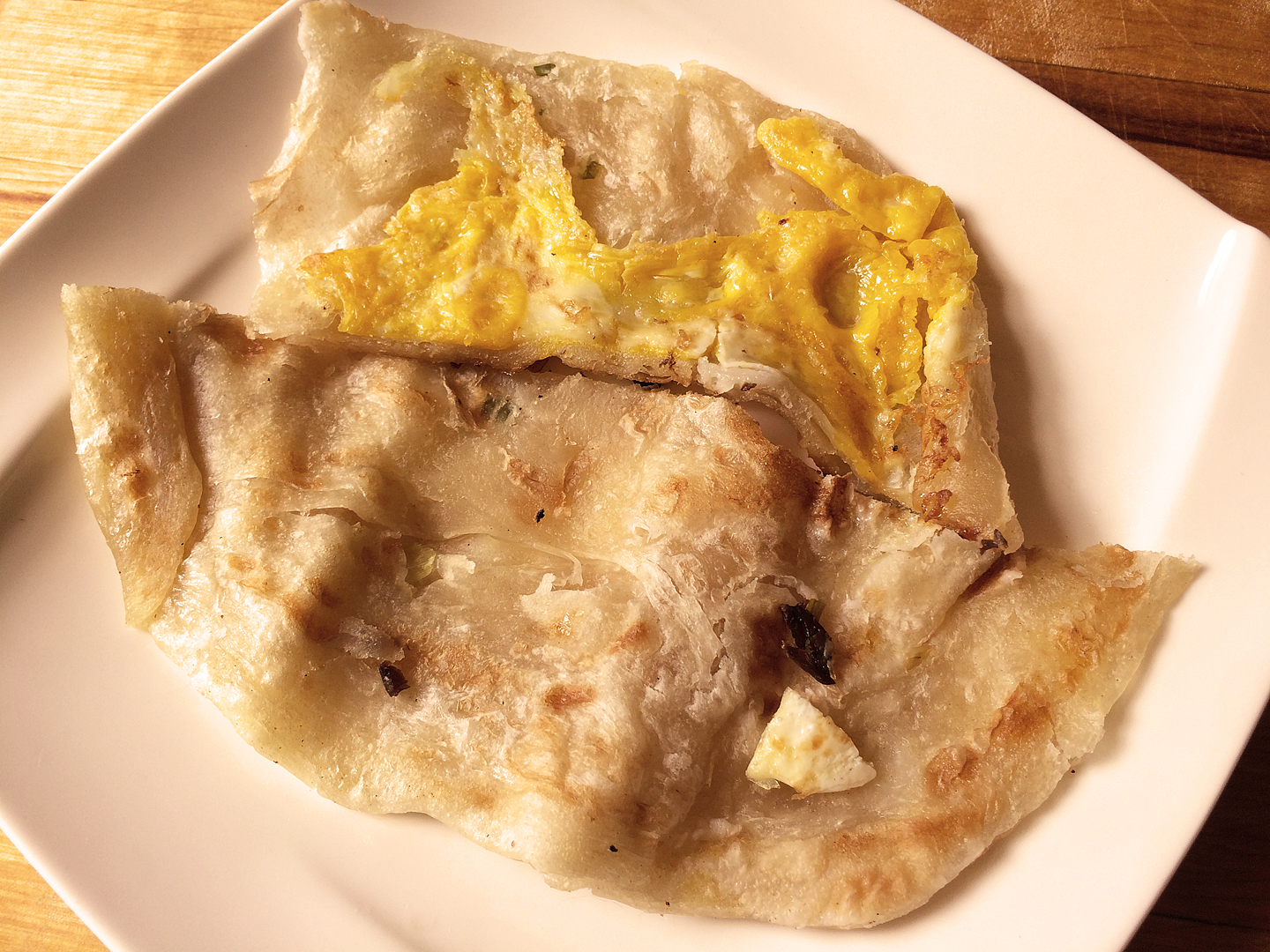 My Number One Spy tells me that technically it should have been a scallion pancake but as you can see from this deconstructed photo, and to paraphrase Monty Python, mine was certainly uncontaminated by scallions. It was yummy nonetheless – especially after I added my own scallions. 😉


And a reminder: New York City boasts at least six Chinatowns and perhaps a few more depending upon your definition of what constitutes a Chinatown; just pick one and go! Now, more than ever, please SUPPORT CHINATOWN!