Prowling around what remains of Flushing's food court scene with an eye toward revitalizing my ethnojunket there, I visited Fat Cat Flatbread, stall #6 in the New York Food Court at 133-35 Roosevelt Ave.
(Click on any image to view it in high resolution.)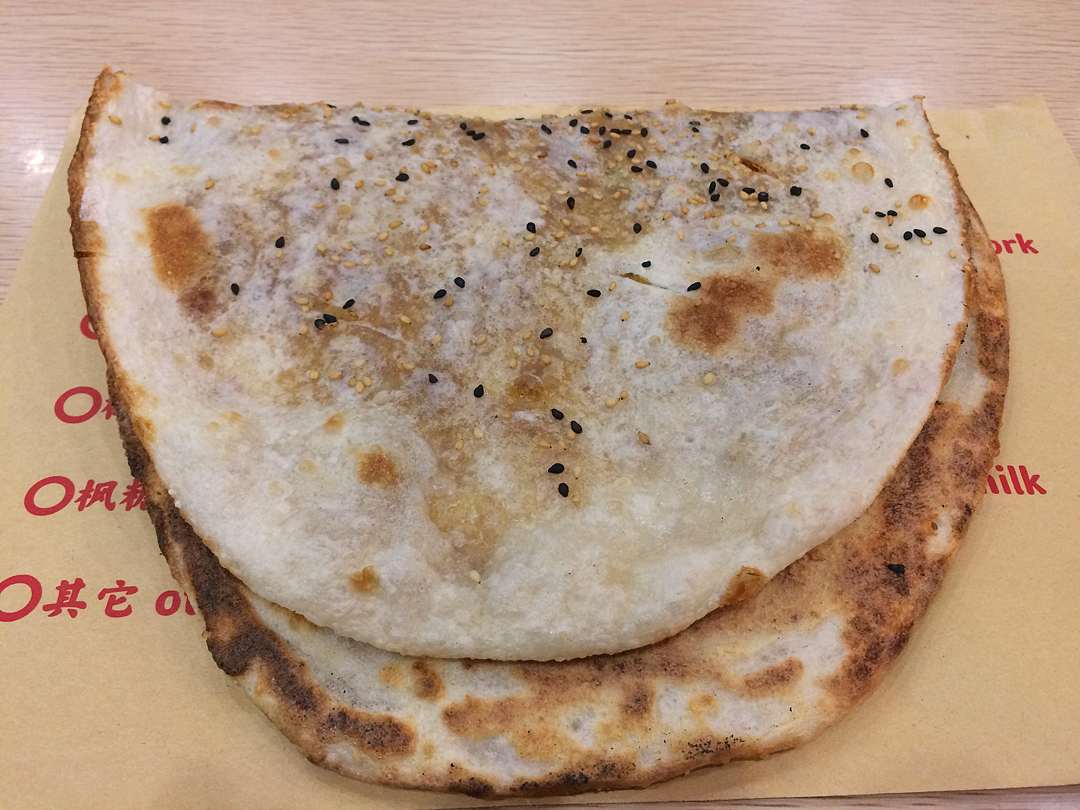 As you might infer, their sole menu item is freshly made flatbread, at once crispy at the edges and yielding within, perhaps a little like a thin pizza crust; it's available in seven varieties: pork, black pepper beef, preserved vegetable with pork, BBQ chicken, salted egg yolk & pork floss, maple sugar (really?), and red bean. Since I'm a salted egg yolk fan, I opted for that one. It was tasty, if a little monotone, and certainly more of a snack than anything else.
I wish I had chosen a different filling that might have held the promise of a heartier treat, but I imagine this is something you want to consume hot and fresh and the thought of downing two of them on the spot was daunting. There'll be a next time.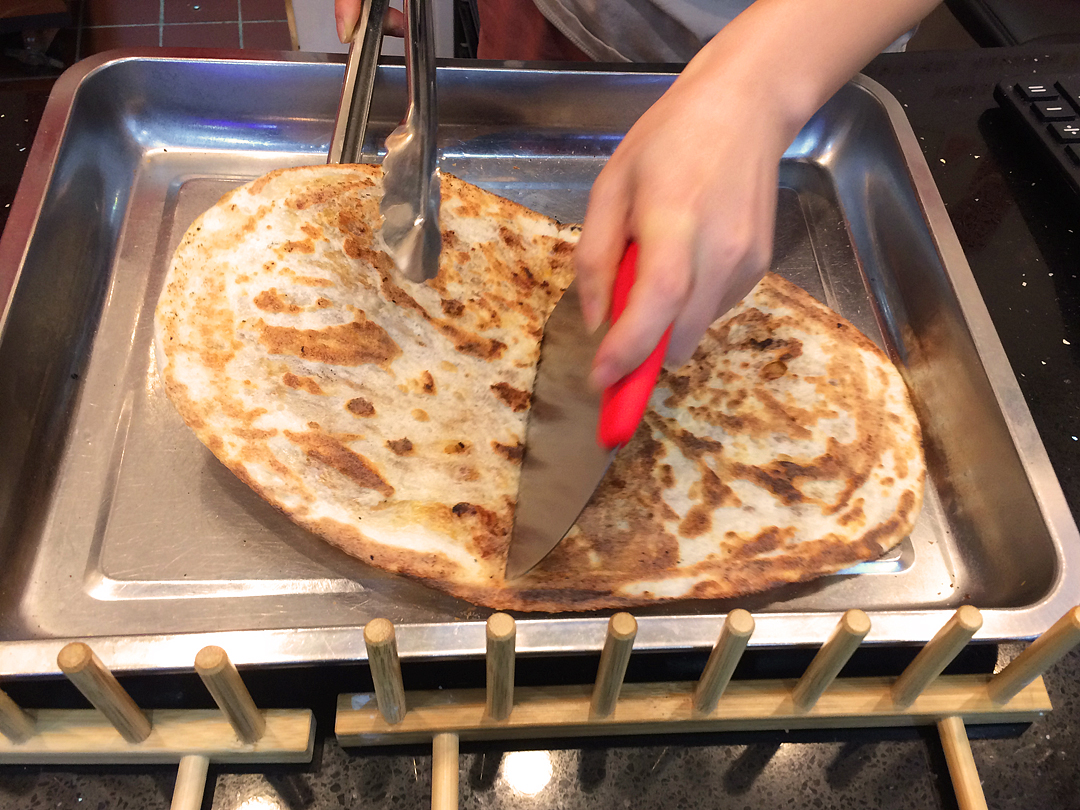 Freshly prepared – scored…