(Click on any image to view it in high resolution.)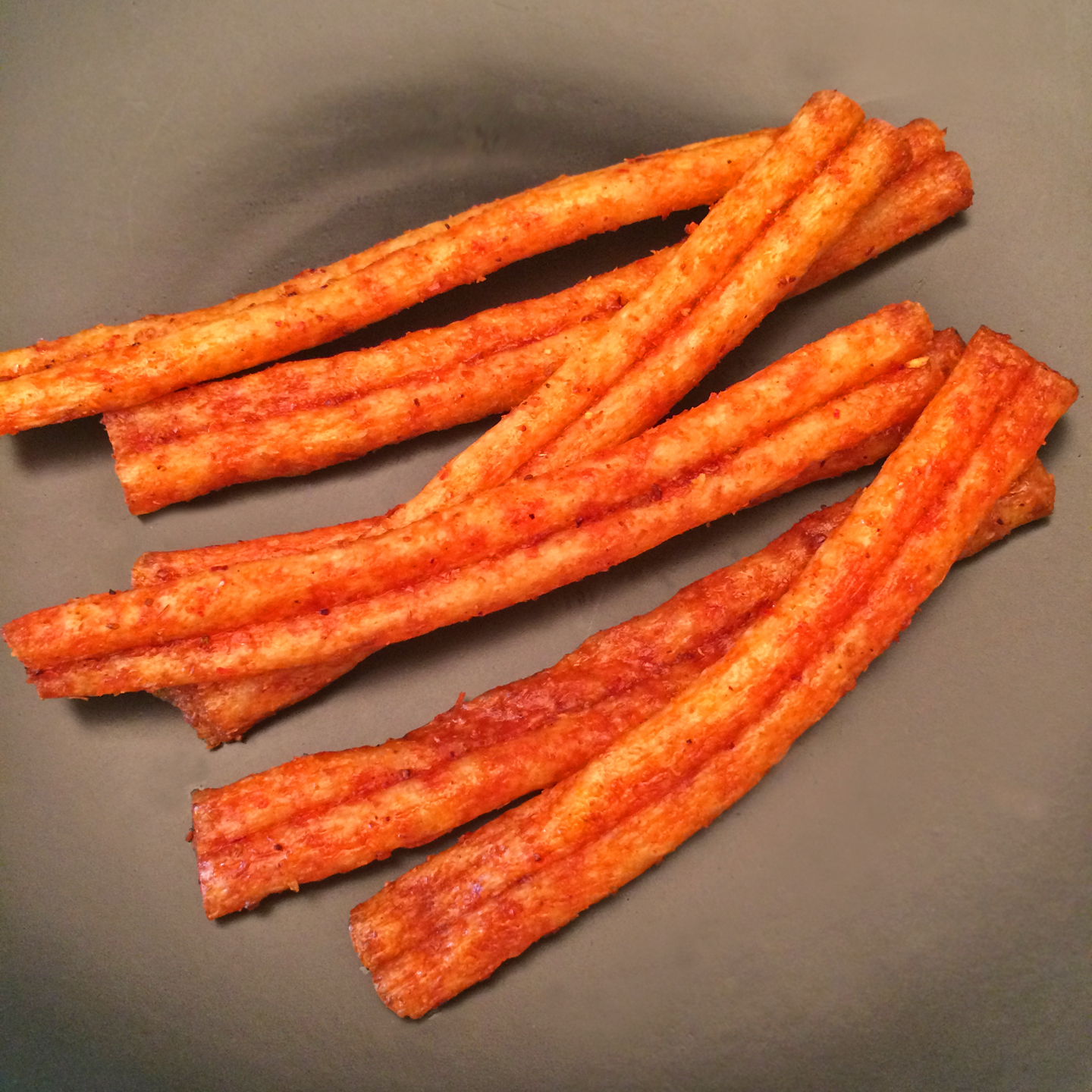 Retrieved from another snack aisle in another Chinese supermarket, these were identified in English merely as Every Day Host Gluten Strips and something very approximately like Hand Ripped Lunch Strip Taste in Chinese, taken character by character. (Feel free to tag in, 朋友们.) About five inches long, the easily unzipped twin strips are a tad oily; they're salty, sweet, and spicy – which comes as no surprise since the ingredients listed are wheat flour, soybean oil, salt, white sugar, chili and spices. As a matter of fact, the only surprise came from their unusual texture: chewy, puffy, airy, and a bit like biting into a sponge. They're not bad exactly, just a little unusual.
Here's the packaging (after I had removed most of the contents) in case you want to either try them or avoid them: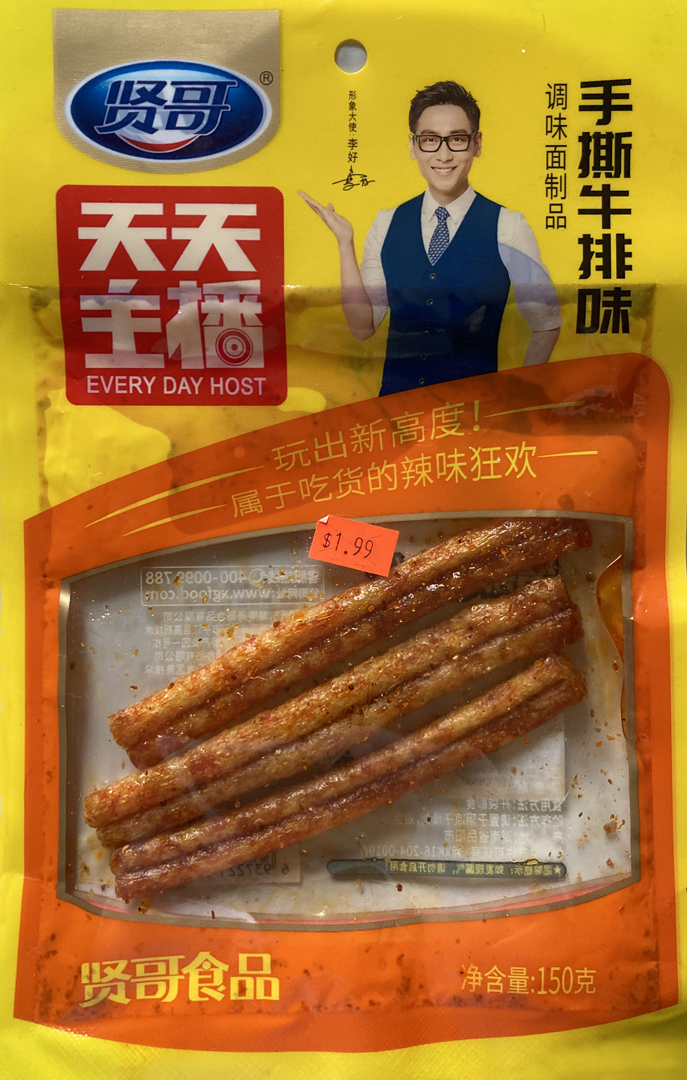 Sometimes, when I come across a product that is sort of okay but not so bad as to be trashworthy, I'll try to invent a better use for it beyond its preordained destiny. For example, I had acquired some off-brand meat-stick Slim Jim clones. Again, not awful, but nothing to write home to Mom about. Turns out they made great stirring sticks for Bloody Marys – a triumph of snackish fulfillment.
No enlightened second life inspiration for these yet, but I'm open to suggestions!