Instagram Post 12/23/2018
(Click on any image to view it in high resolution.)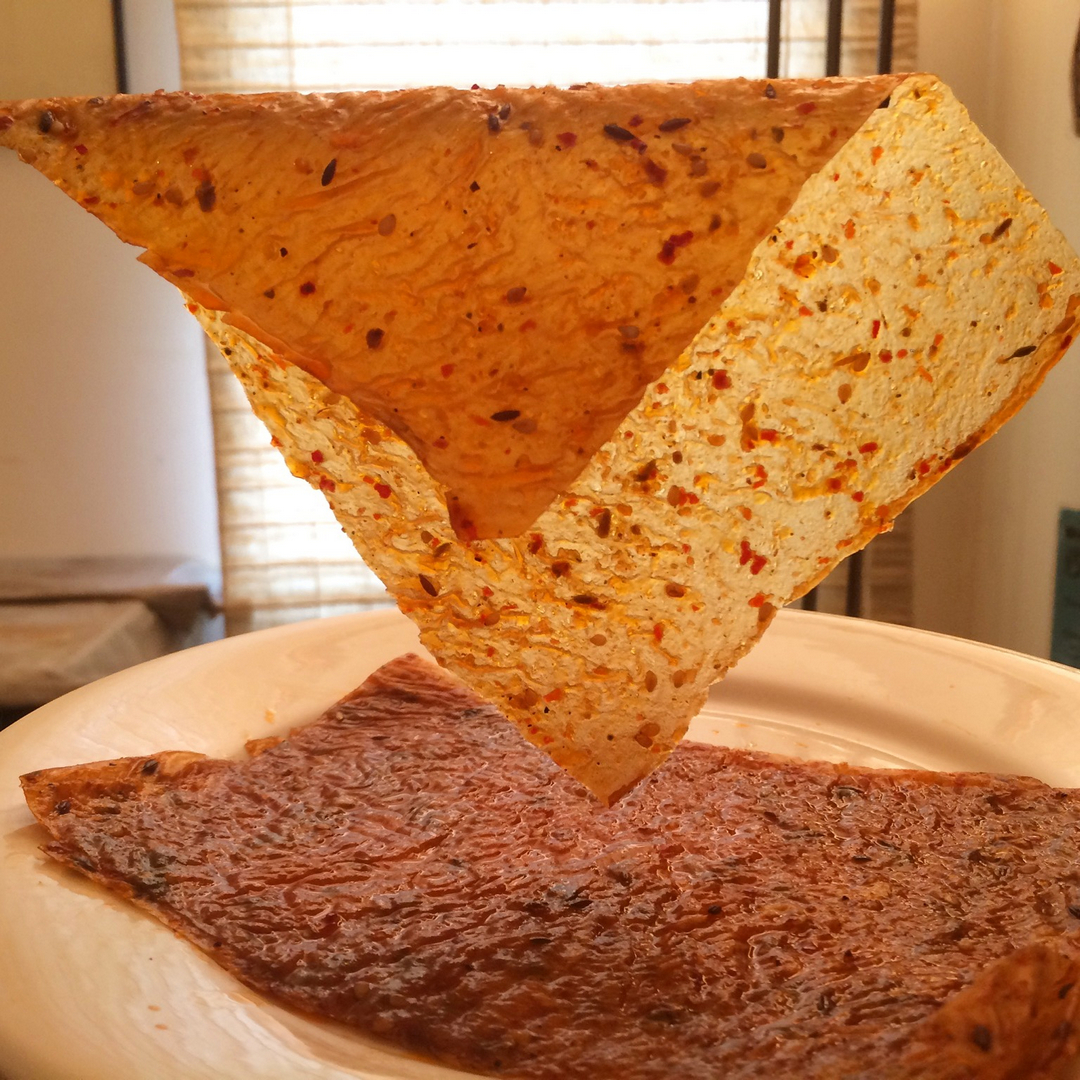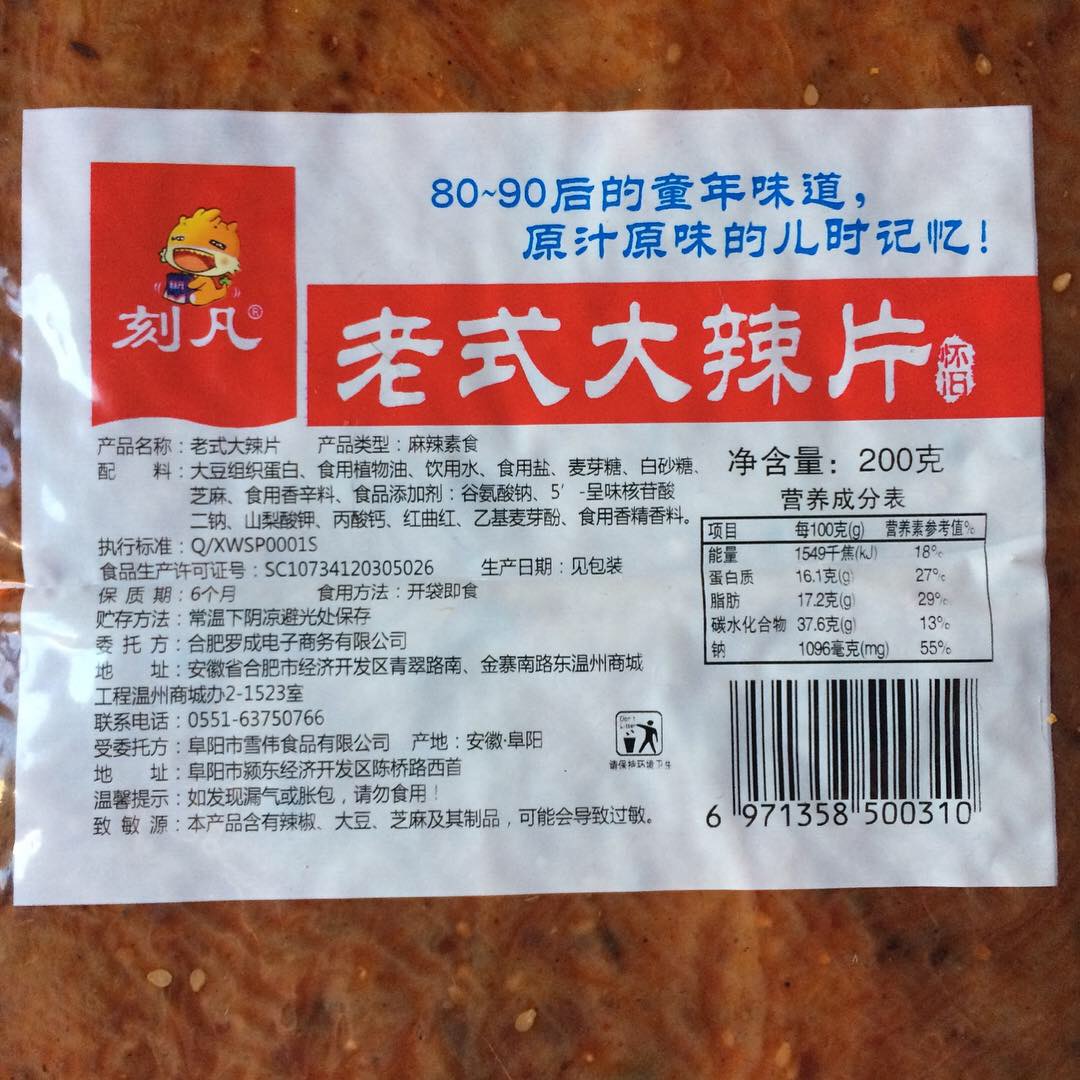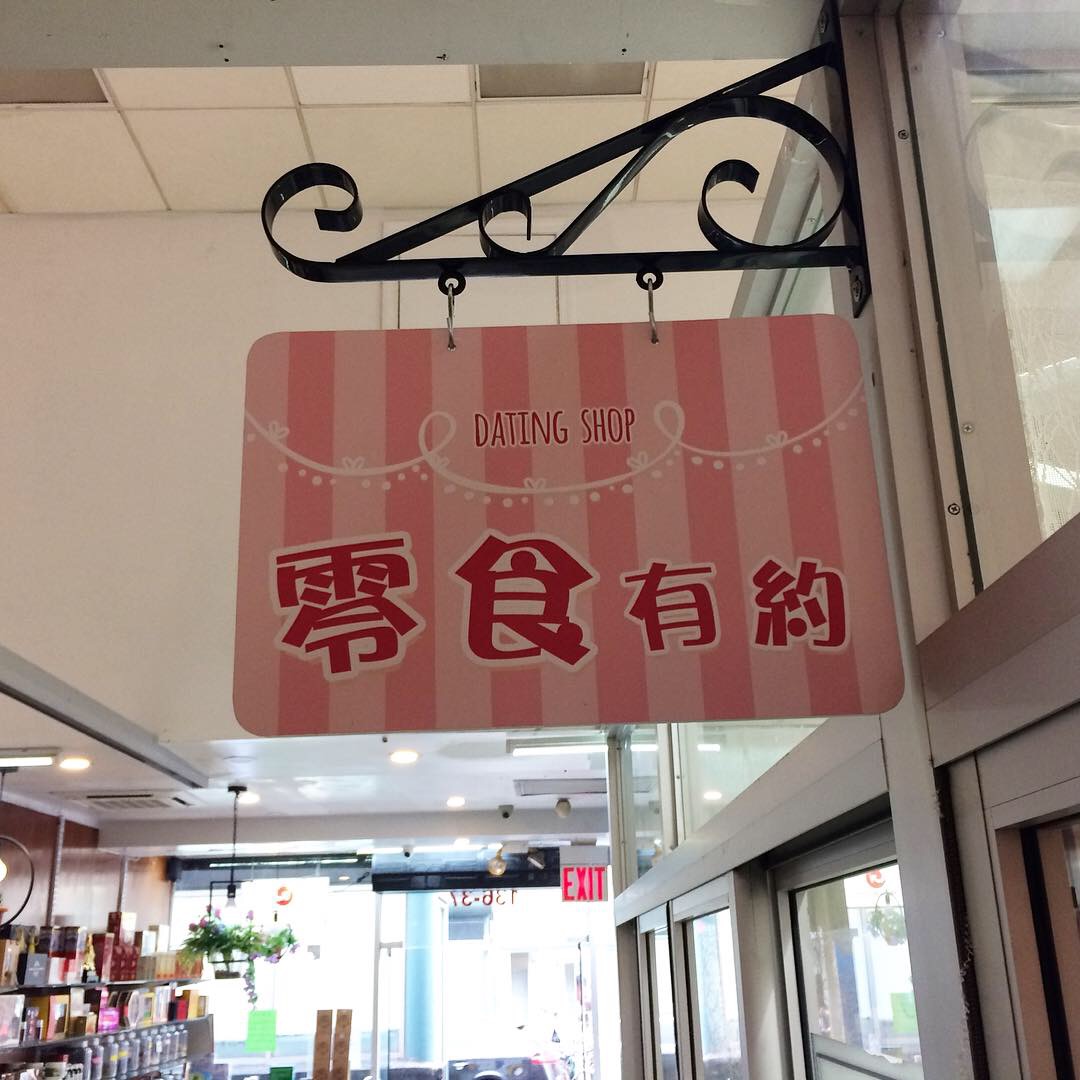 It was the tiniest of booths in the miniest of malls at 136-37 Roosevelt Ave, Flushing. Its cutesy pink sign purred "Dating Shop". Not what I – understandably – had speculated, it turned out to be a miniature venue that sold Chinese edibles, a little of this and a wee bit of that. Ironically, Instagram's geocoding for the diminutive location calls it Flushing Department Store, a rather grand name, but it did hold this great surprise.
I can read enough Chinese to decode 老式大辣片 "Old Fashioned Large Spicy Slice", a temptation sufficient to make the purchase. Diving into the interwebs, I was able to loosely interpret some other words that alluded to processing methods like natural juice stock and, more important, something like "memories of long ago childhood tastes".
Beautifully translucent, spicy with a resilient chew, absolutely delicious and a real find IMHO, I have never seen this particular brand of bean curd skin anywhere but Dating Shop despite my best efforts to track it down. My next challenge is to determine how to use it optimally. Yes, it's delicious just as a straight-ahead snack, but it begs to be rolled around something (sticky rice and cut like Japanese maki?) or sliced into matchsticks and mixed into fried rice; dozens of ideas come to mind. Have any of you seen this brand or do you have some thoughts about culinary treatments?