My understanding is that families who gather together on Thanksgiving sometimes end up seated around the table arguing, ultimately taking sides.
In my politically sane family, we don't take sides – we bring sides, to the Thanksgiving table that is, because we do a potluck.
My contributions this year were Scalloped Potatoes with Leeks and Bacon…
(Click on any image to view it in high resolution.)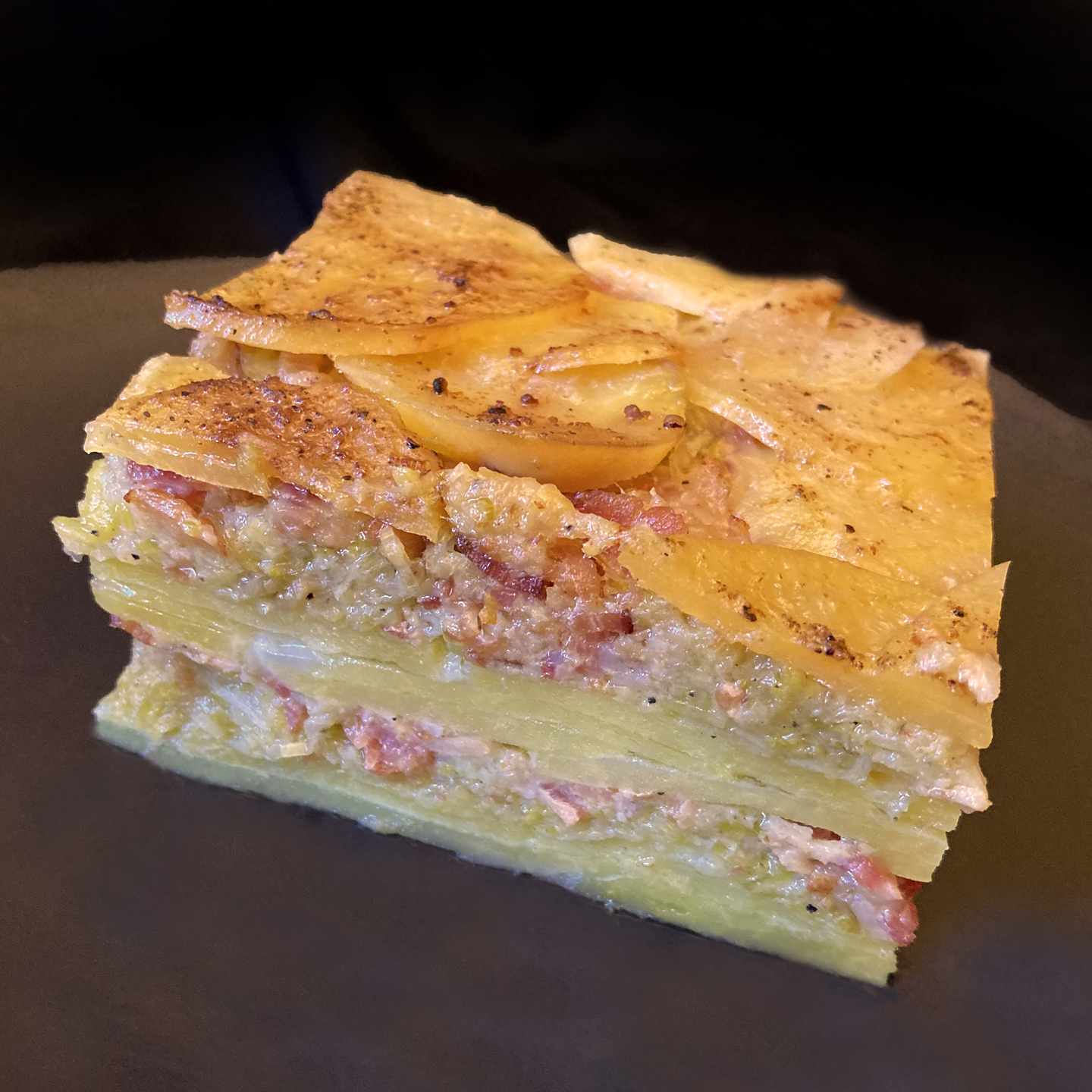 As served.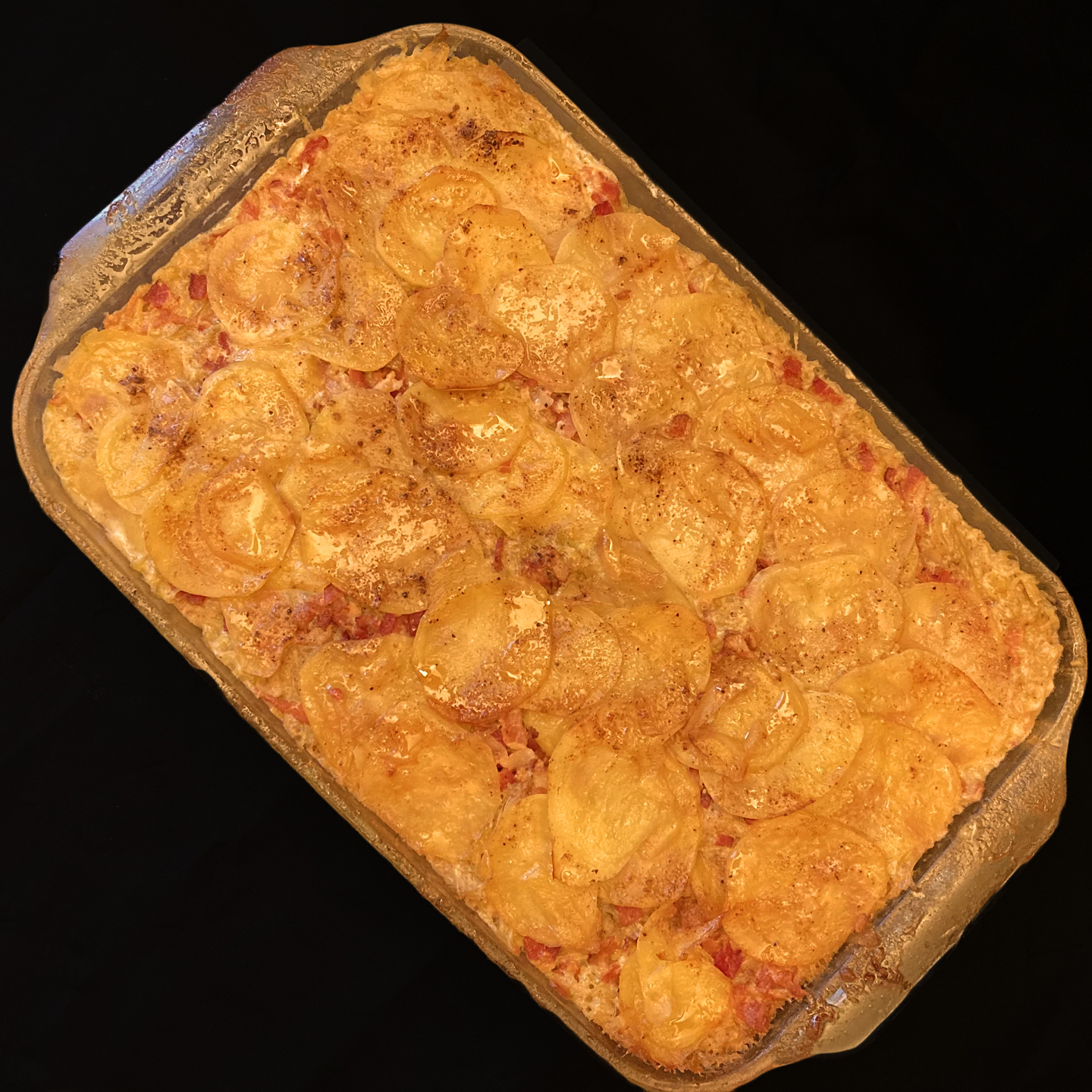 Fresh out of the oven. Only a pint of heavy cream and a pound and a half of bacon went into this low-cal dish. 😜
…and Savory Corn Pudding.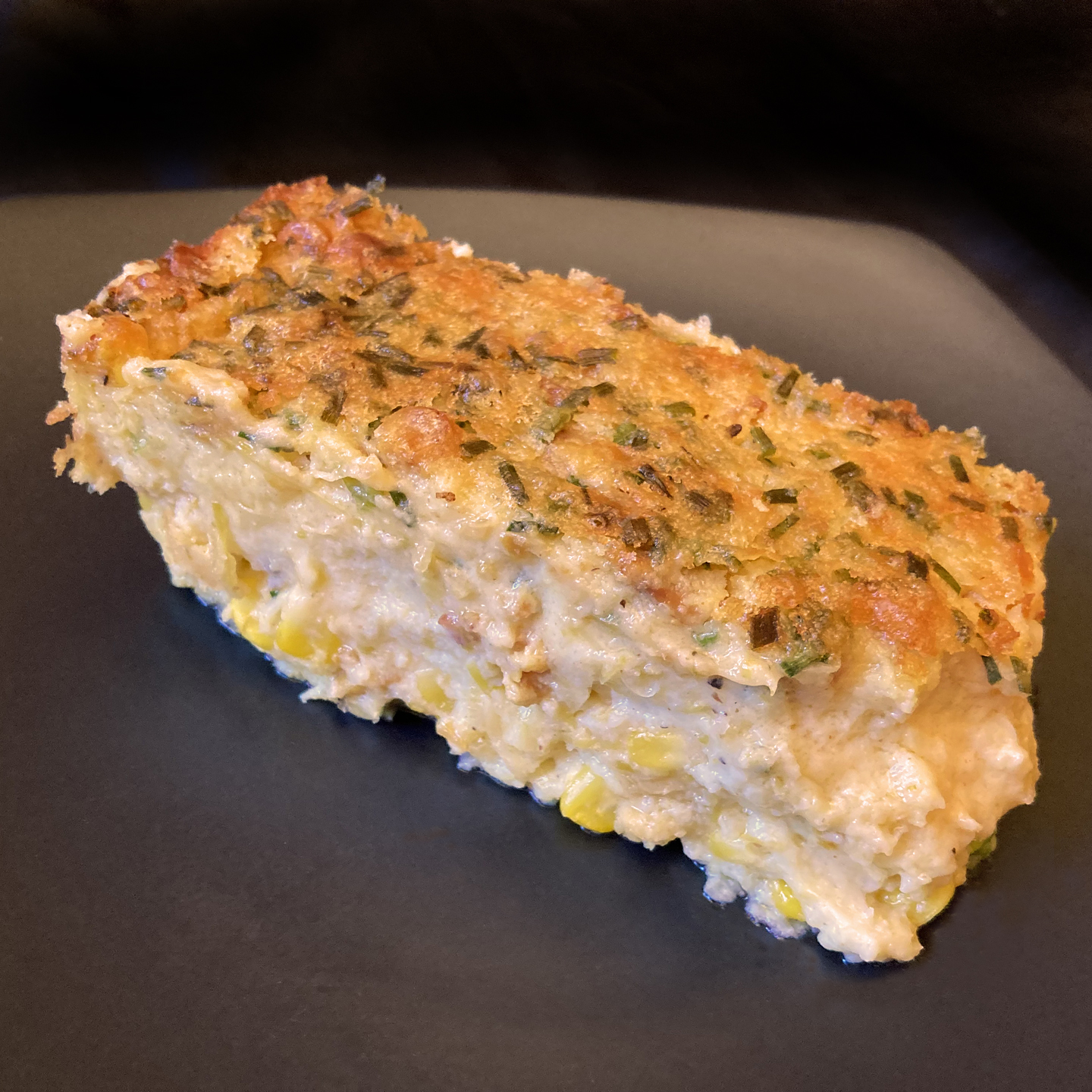 As served.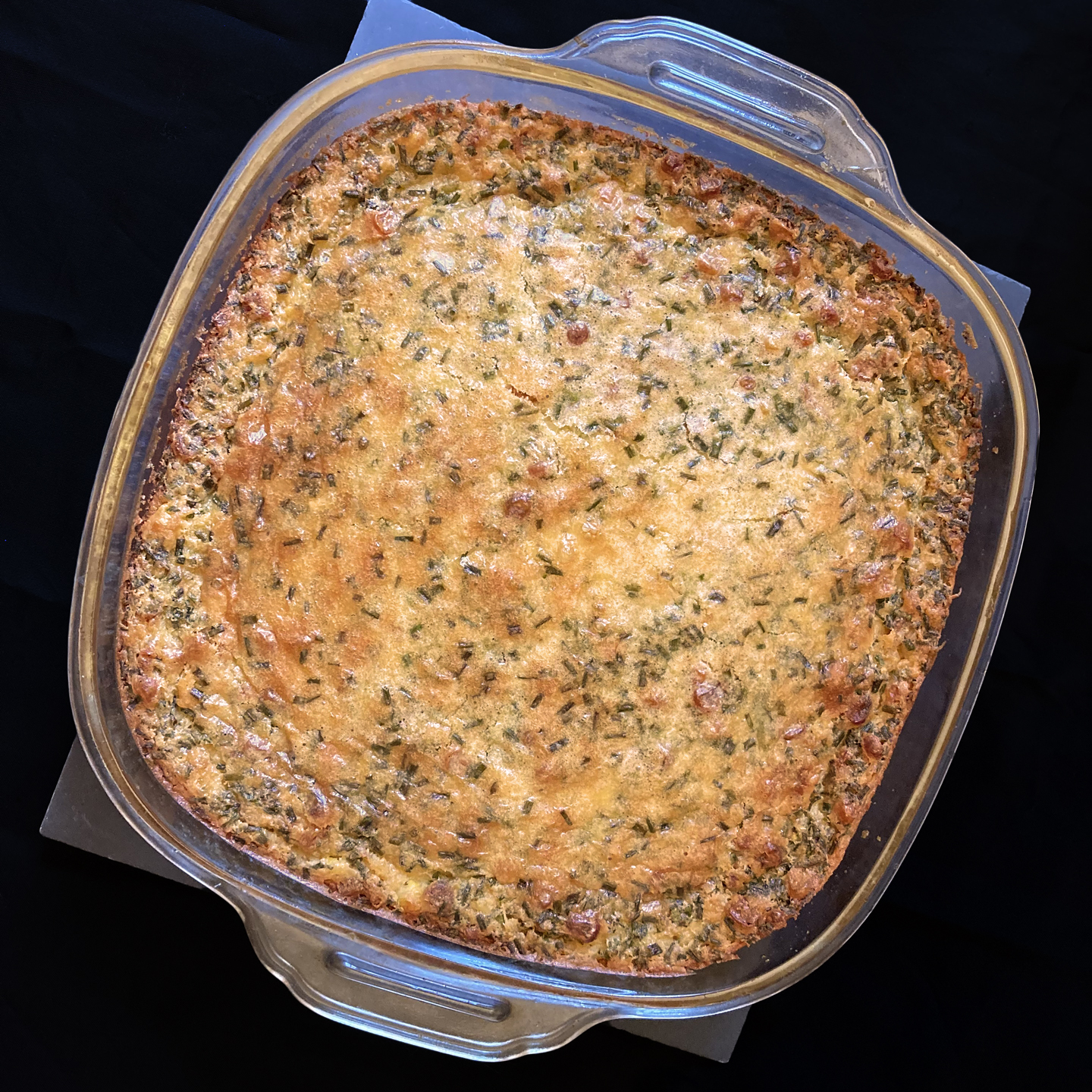 Fresh out of the oven. It's a signature recipe of mine that uses frozen corn – evaluated and actually better than fresh for this – as well as Cope's dried sweet corn. I marvel at the way the snipped chives always find their way to the top. Did I mention that half a pound of butter and more than a pint of heavy cream were ingredients as well?
Hope your Thanksgiving was a peaceful one too!