(Click on any image to view it in high resolution.)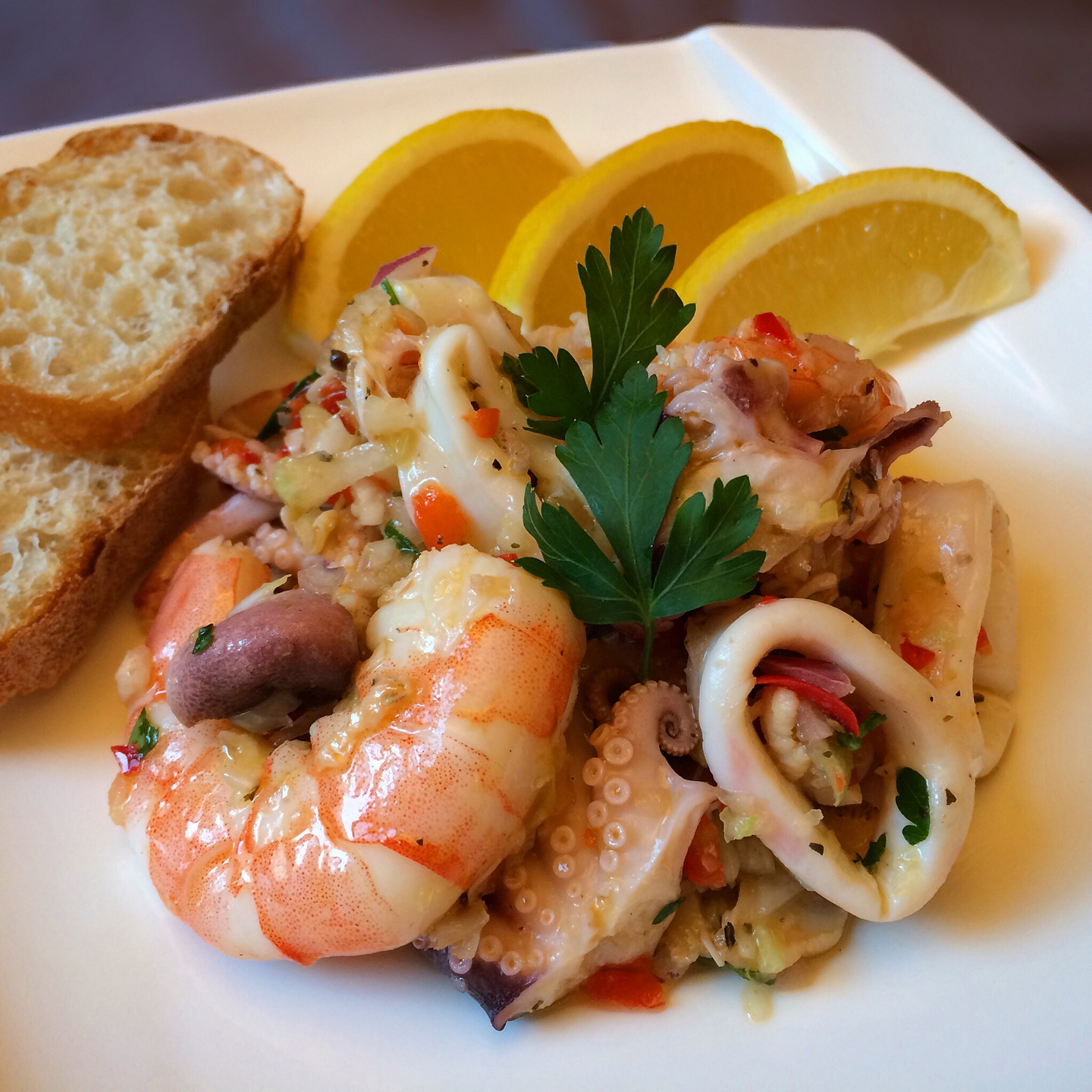 I mentioned my homemade Insalata di Frutti di Mare (Italian seafood salad) from Christmas dinner 2019 in a recent post and a reader requested that I post a picture. Since the photo came out reasonably well, I'm happy to oblige!
The foursome of shrimp, calamari (squid), polipetti (baby octopus), and scungilli (conch) playing equal roles (sometimes with mussels fifth wheeling) plus various veggies for crunch and zest is augmented by a harmonizing dressing of EVOO, lemon juice, herbs, and more.
More seasonal posts to come!