And speaking of holiday leftovers….
(Click on any image to view it in high resolution.)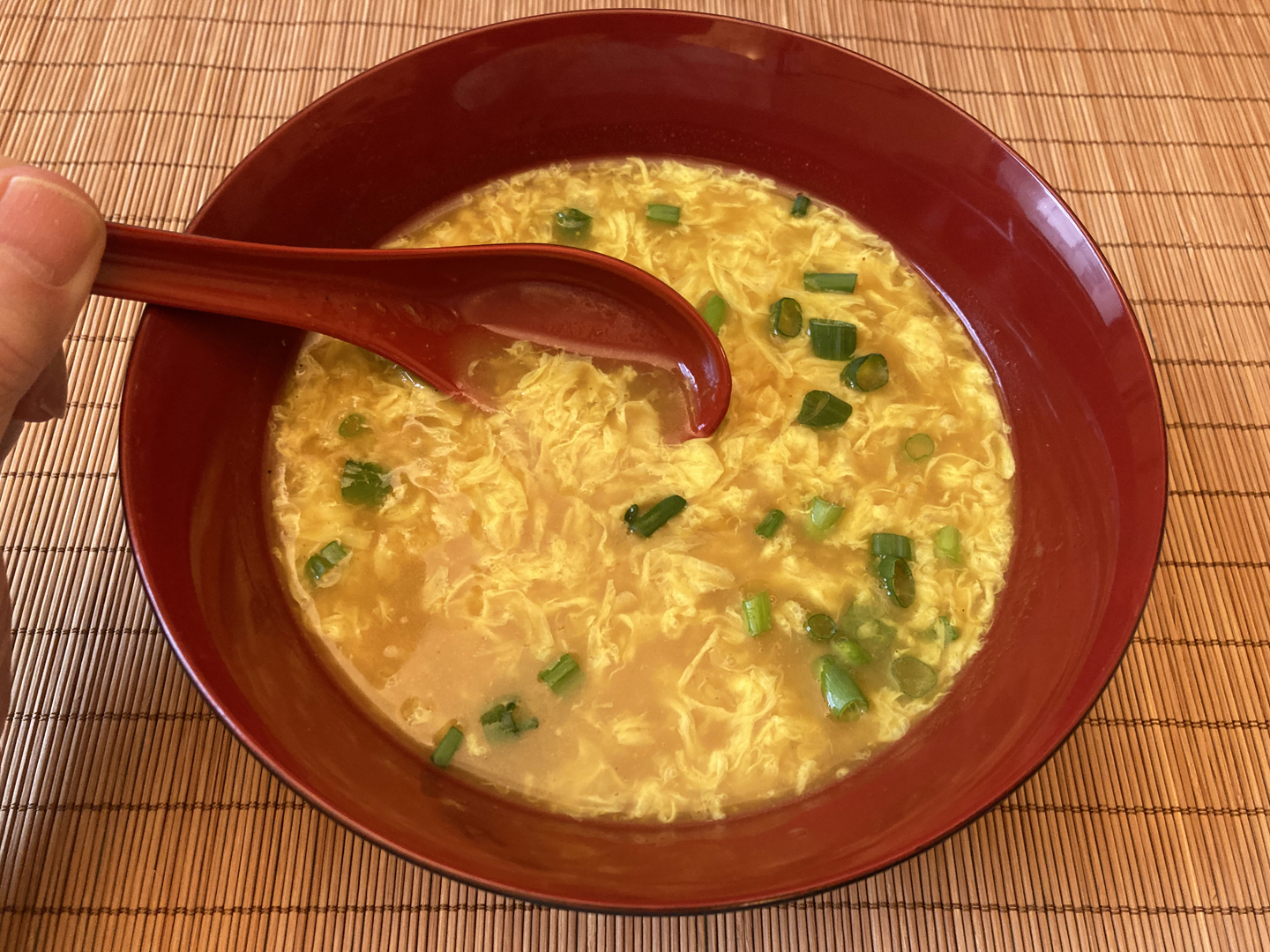 I usually use chicken broth when I make egg drop soup.
But the idea here was to use up all the leftover turkey with deference to glorified frugality beyond the ritual turkey salad sandwiches, turkey hash, turkey mole, turkey tetrazzini, turkey burritos, turkey pot pie (see last post) and an occasional treat for the cats, so the broth that went into this dish was made from leftover roasted turkey bones.
If only I had a leftover turkey egg to use in this…. 🙃