Korean American Day commemorates the arrival of the first Korean immigrants to the United States on January 13, 1903 and honors the contributions the Korean American community has made to this country.
In recognition of the annual January 13th celebration, I offer some pix from Mokbar, the Korean restaurant at 212 Flatbush Avenue in Brooklyn near Barclays Center. A bit of research reveals that Mokbar is still holding strong at that address and has two locations in Manhattan food courts as well, in Chelsea Market (75 9th Ave) and at the Hugh (601 Lexington Ave & 157 East 53rd St); you can order online from any of them.
Here's a lookback at what we enjoyed at the Brooklyn venue in 2017 BC (Before COVID).
(Click on any image to view it in high resolution.)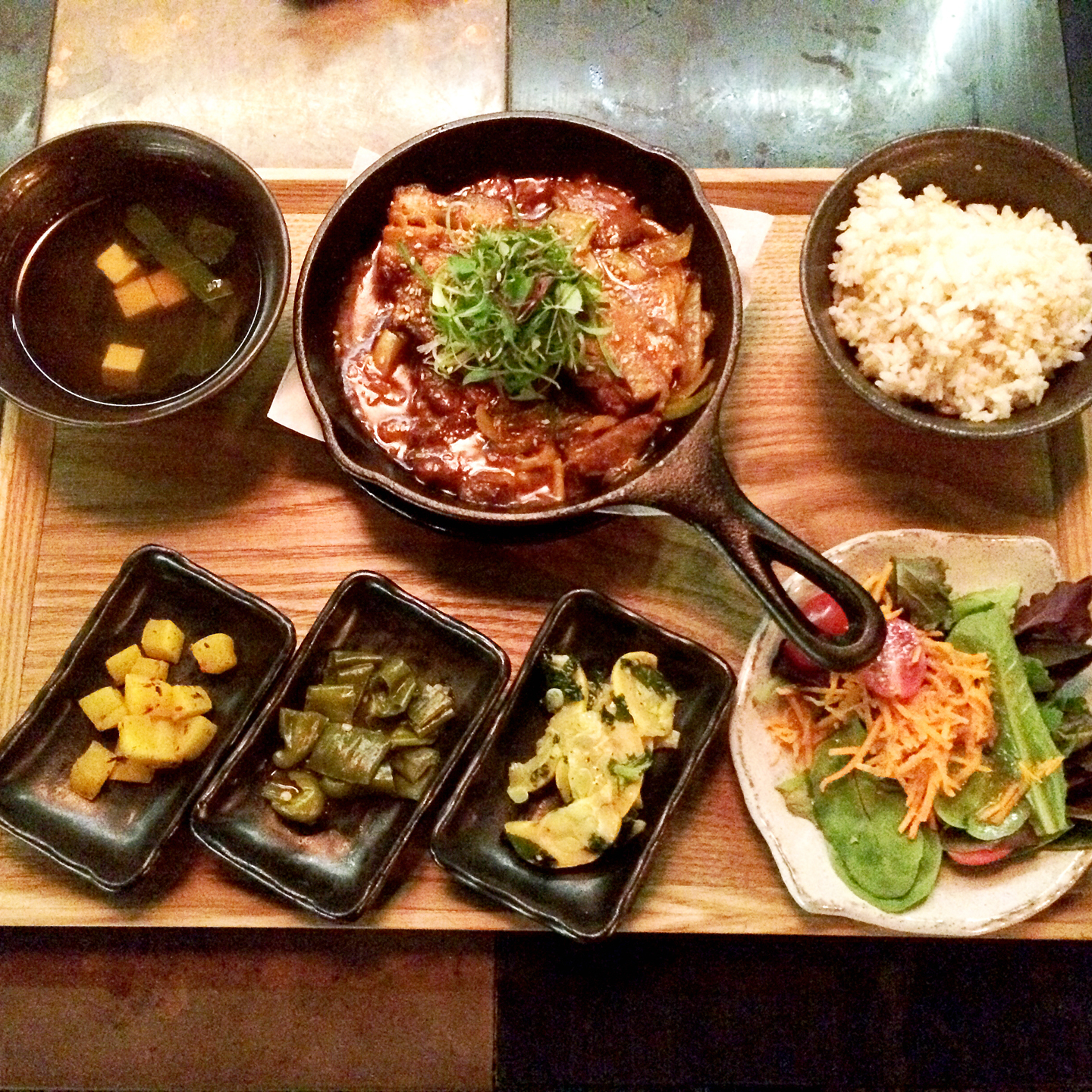 From the jipbap ("set menu"), we couldn't forgo the Jaeyook – crispy pork belly with caramelized kimchi and onions. Easy to see why.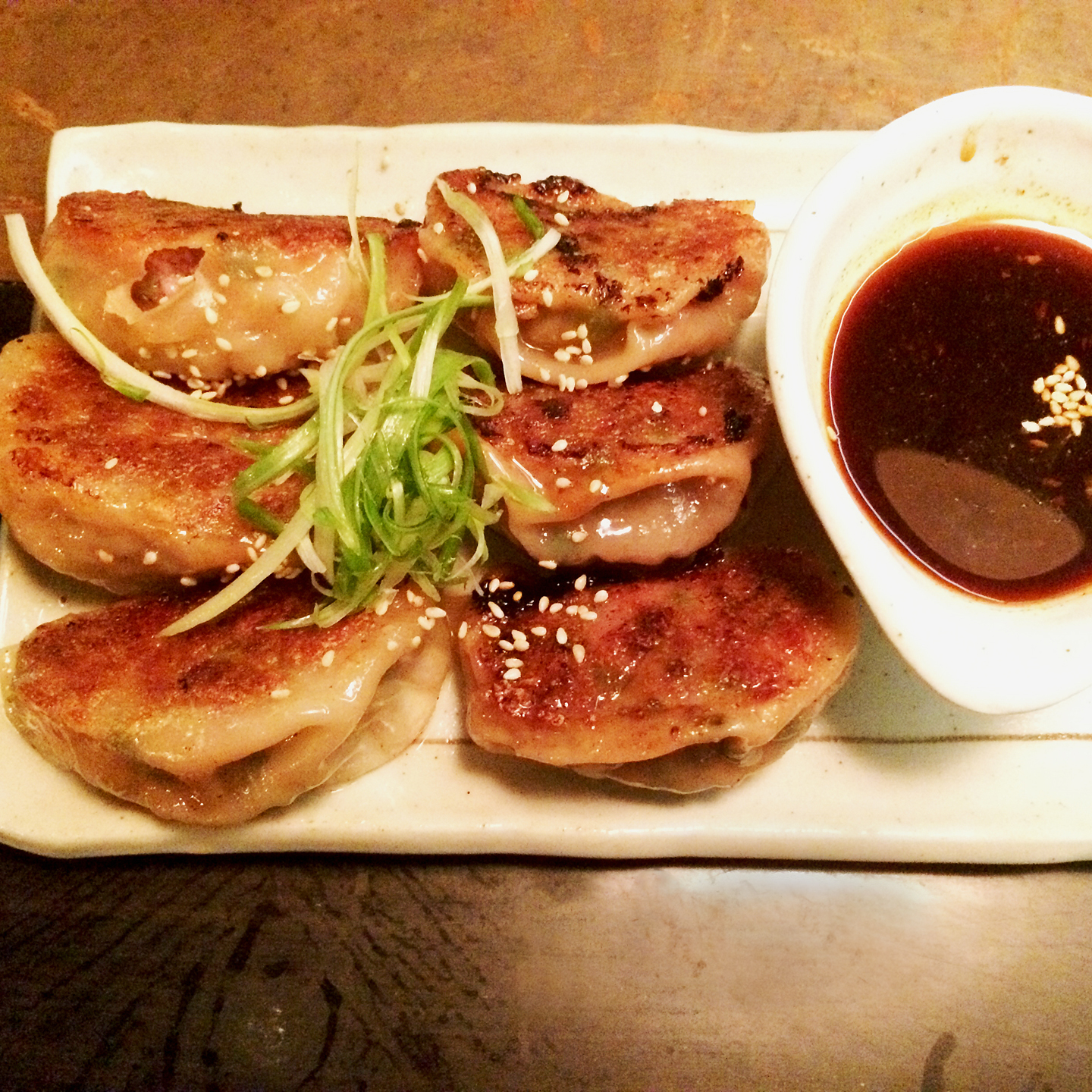 Kalbi Mandu – dumplings filled with marinated beef, caramelized onion, and garlic chives.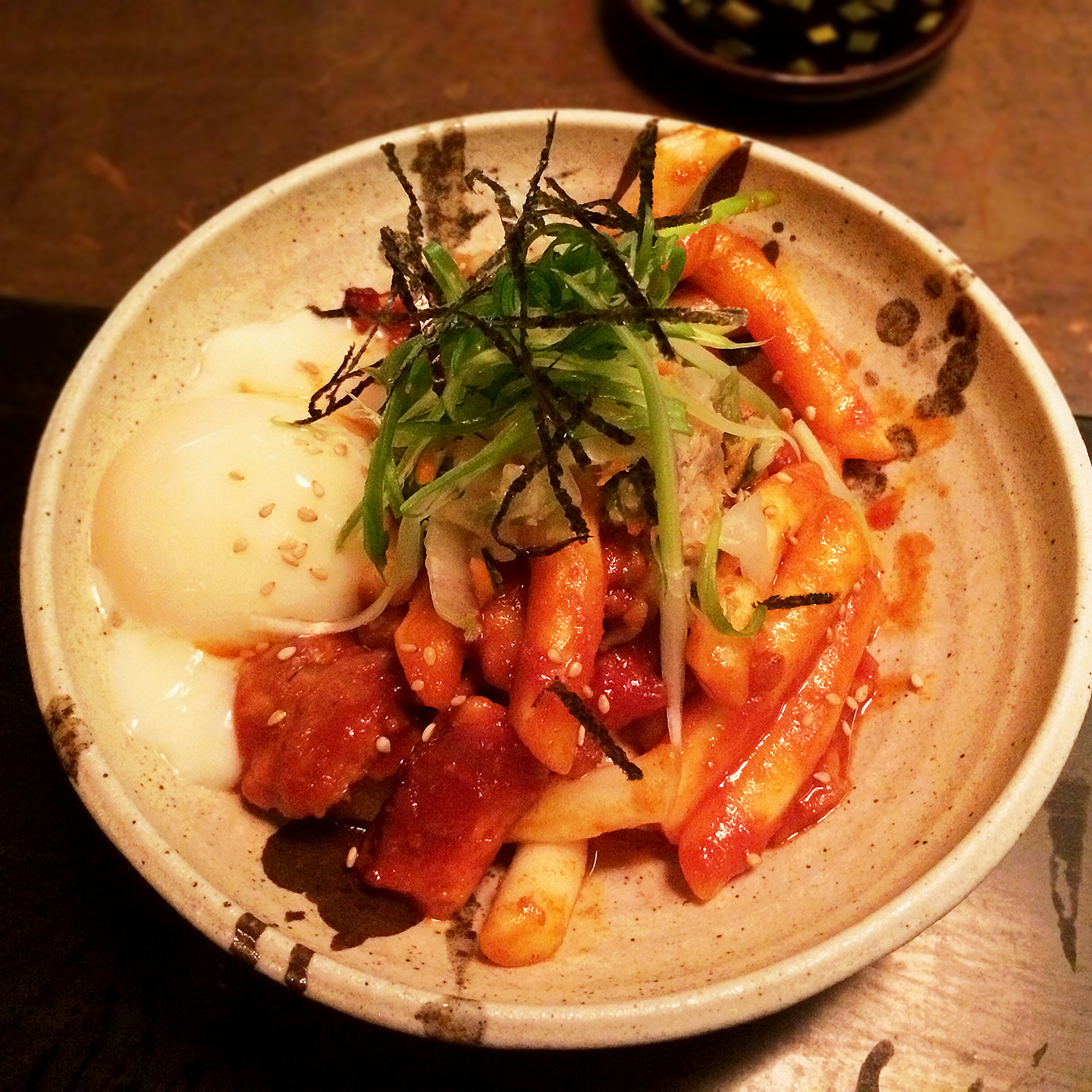 Tteokkboki – brown butter rice cakes with bacon, minced pork, white kimchi, and poached egg.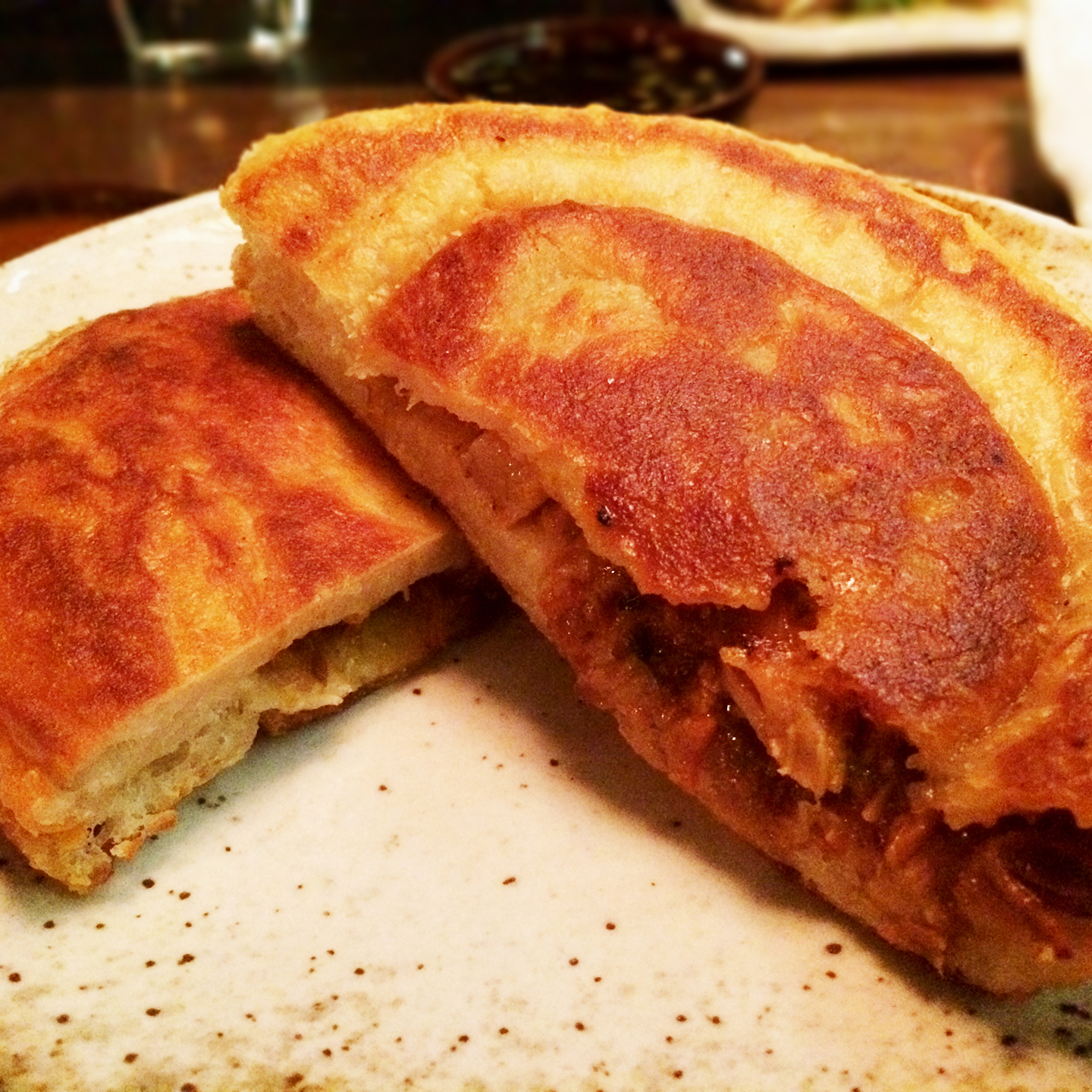 A particularly delicious Ho' Cake (Mokbar's spin on hotteok, Korean sweet pancakes); these delights are filled with braised pork belly and served with a kimchi dipping sauce.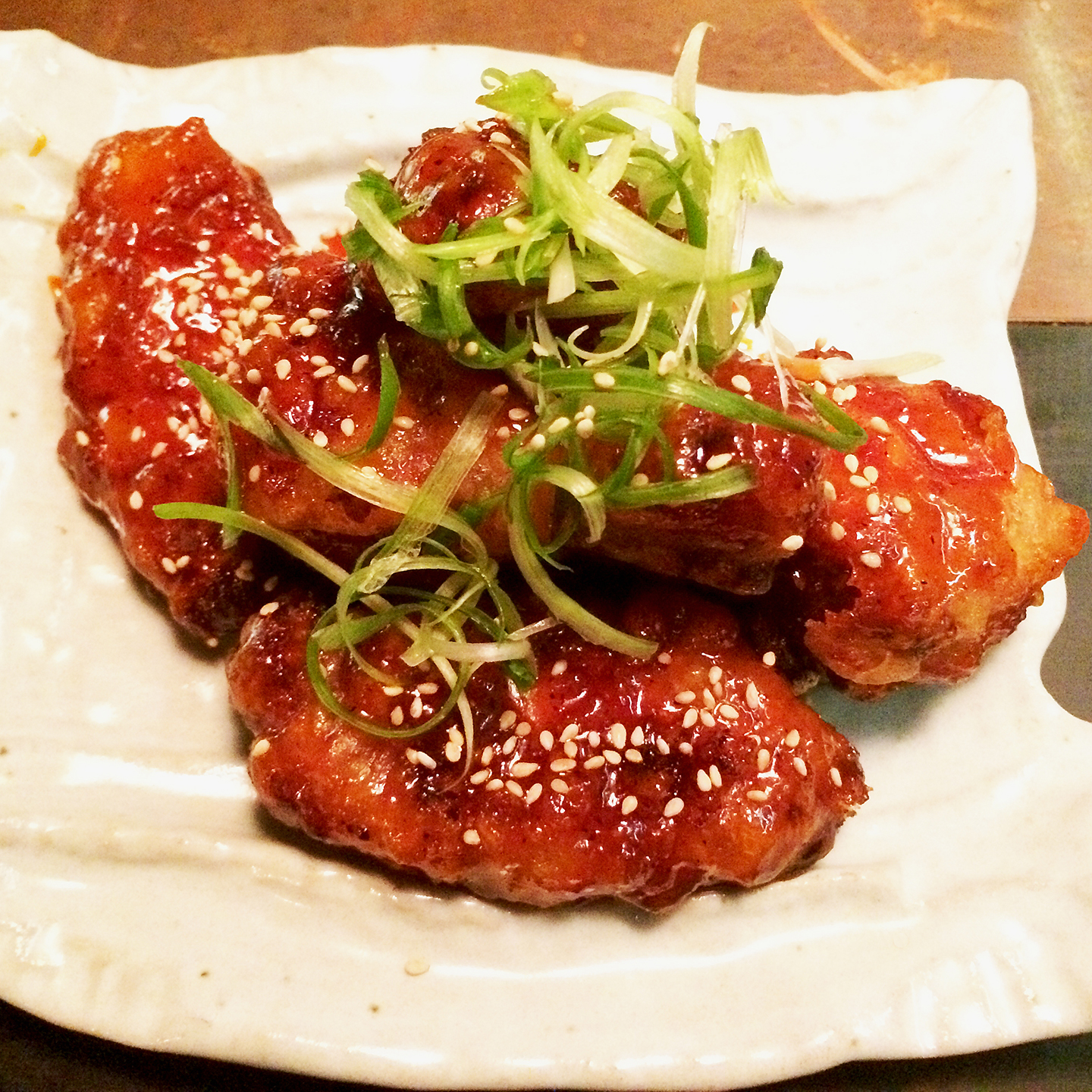 Mok Wings – crispy chicken wings with spicy gochujang.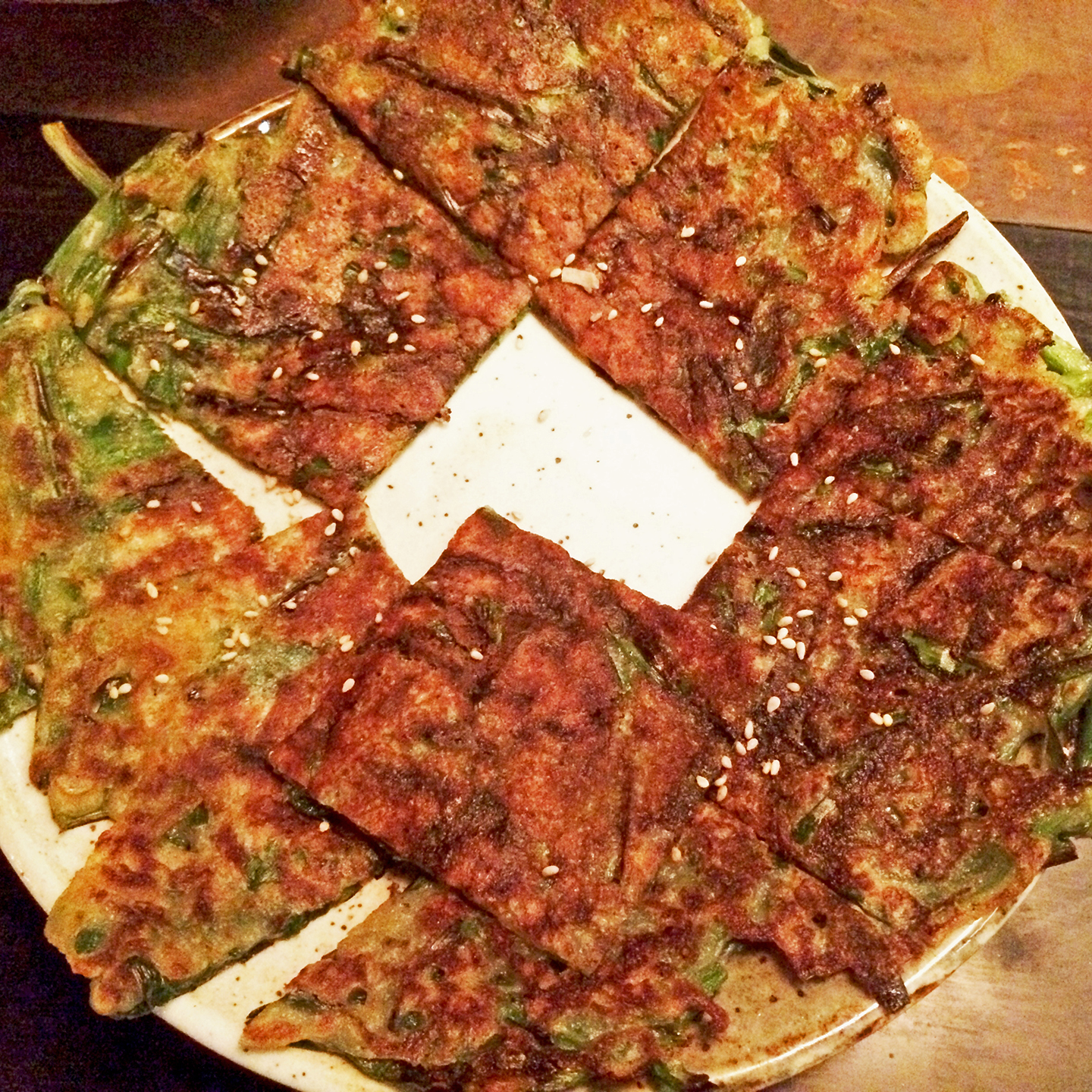 Pajeon – Korean pancakes with charred scallion and garlic chives.