Eid al-Fitr or Eid ul-Fitr, the Festival of Breaking the Fast, is the Muslim holiday that signifies the conclusion of month-long Ramadan; in 2022, it begins on the evening of May 1 and ends on the evening of May 2. (Photos in this post were taken last year.)
(Click on any image to view it in high resolution.)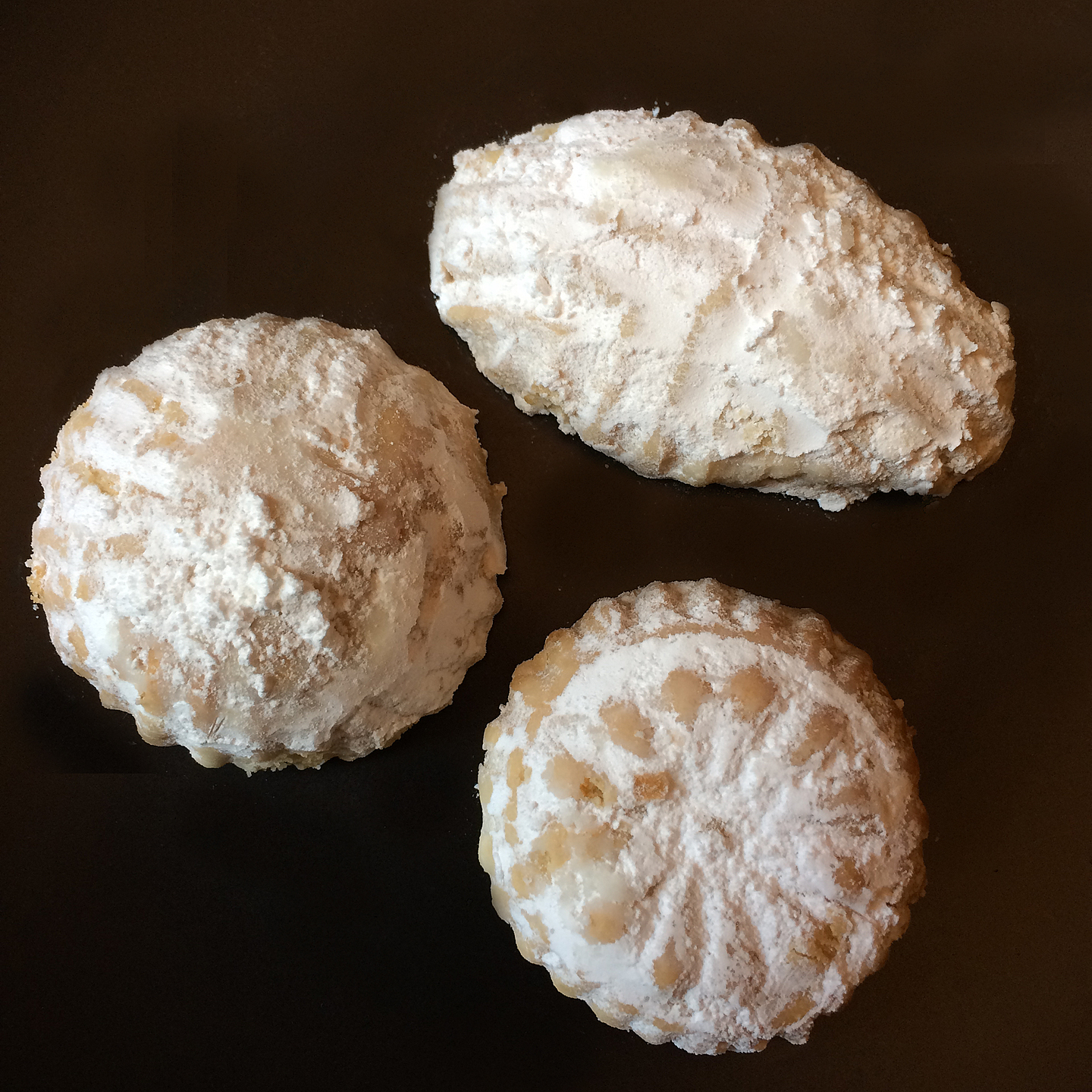 Ma'amoul are shortbread cookies filled with a paste made from dried fruit, often dates but sometimes figs, or nuts, such as walnuts or pistachios; they're frequently associated with Ramadan but fortunately are available year round. Paradise Sweets, the Middle Eastern bakery at 6739 5th Ave in Brooklyn, was offering three kinds the day I stopped by: clockwise from left, pistachio, walnut and date.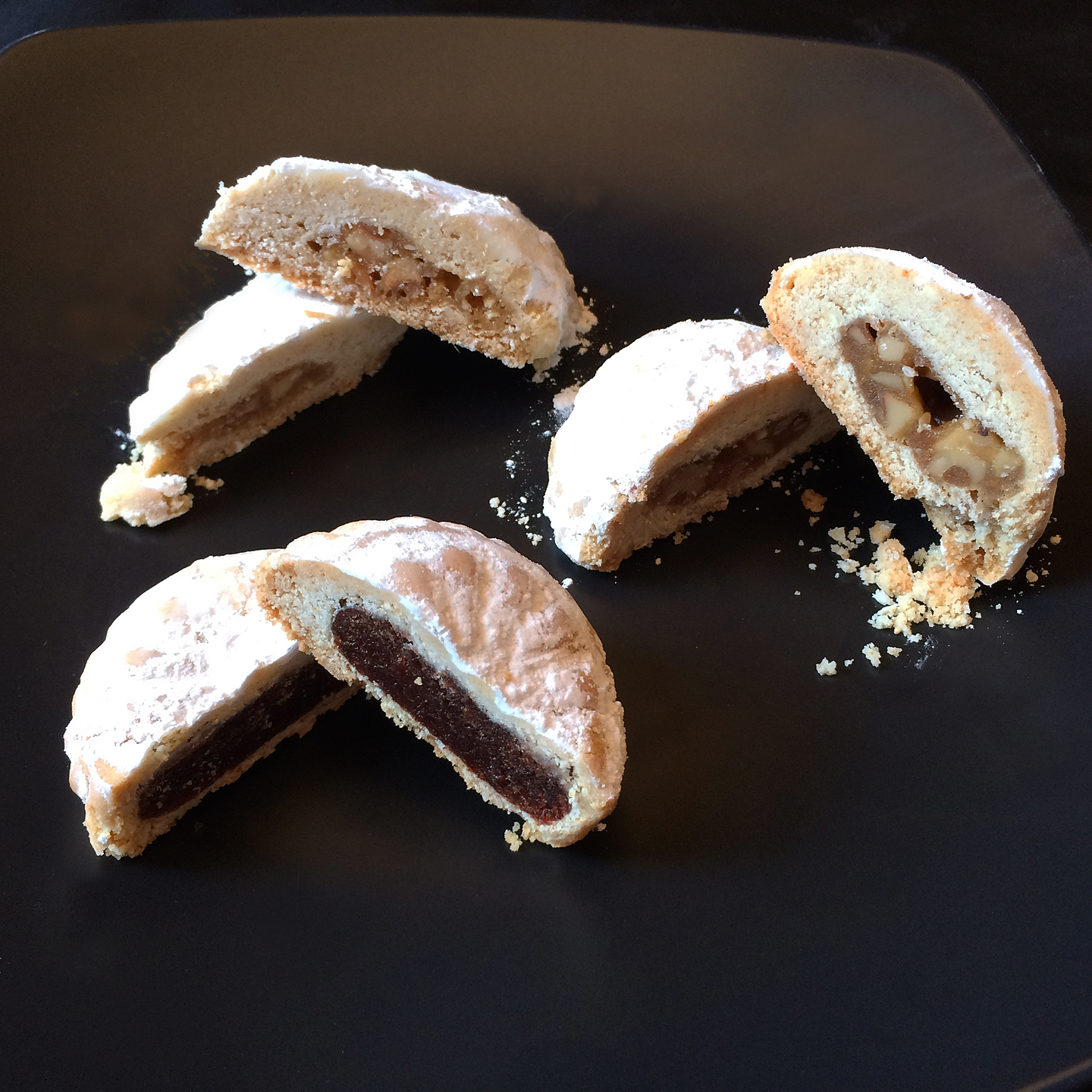 Can a cookie actually melt in your mouth? These were wonderfully fragile, disintegrating into a crumbly powder like a Mexican polvoron: you'll start with a bite, but you'll want to finish with a spoon. For those who don't care for uber-sugary cookies, the good news is that this version is not especially sweet; I discovered that the flavor seems to blossom in the company of a hot beverage – tea or Arabic coffee would be perfect.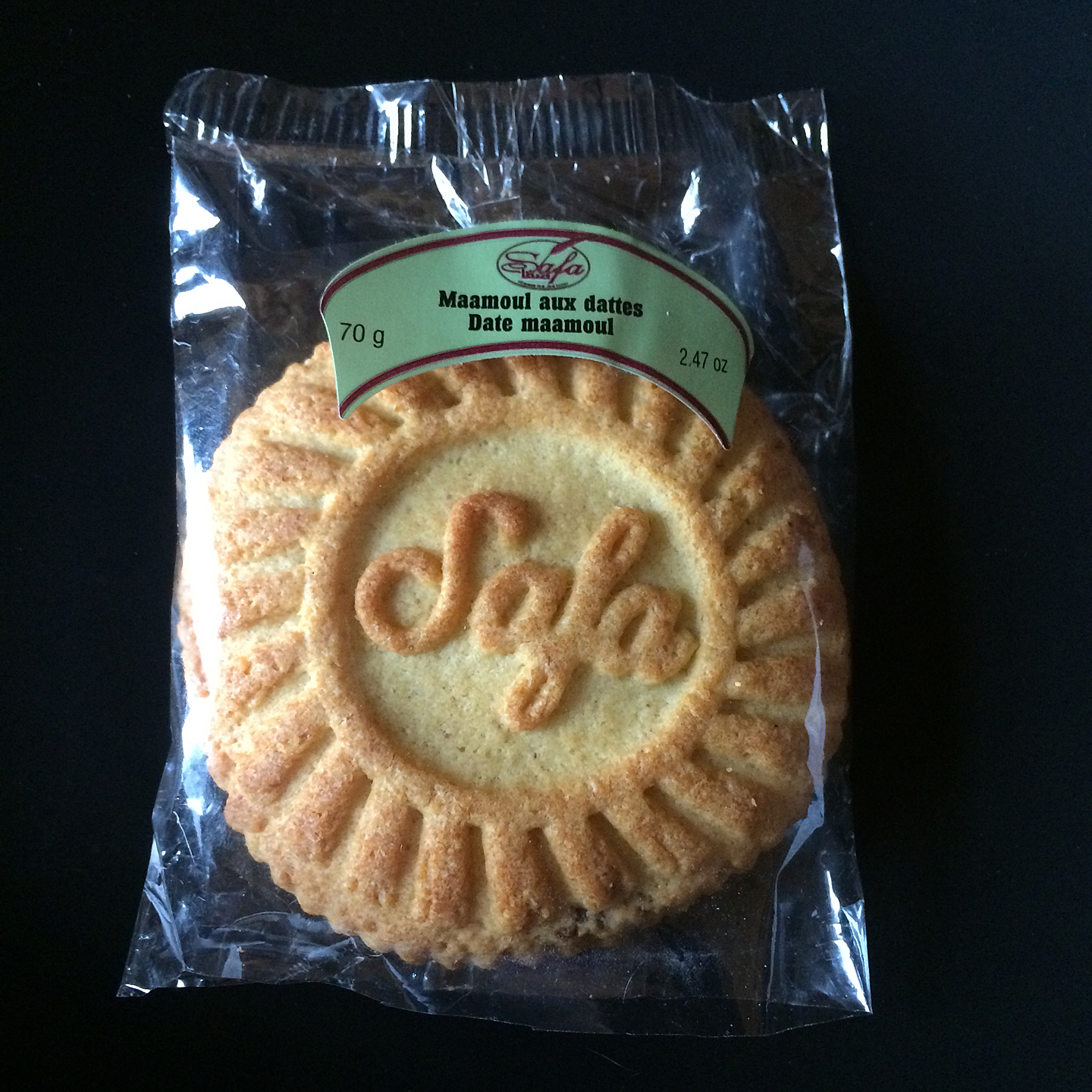 Some of the smaller markets along the way were offering prepackaged ma'amoul like this one from Pâtisserie Safa, a Montreal based company. Its structural integrity was sturdier than the freshly baked specimens and the cookie was surprisingly tasty.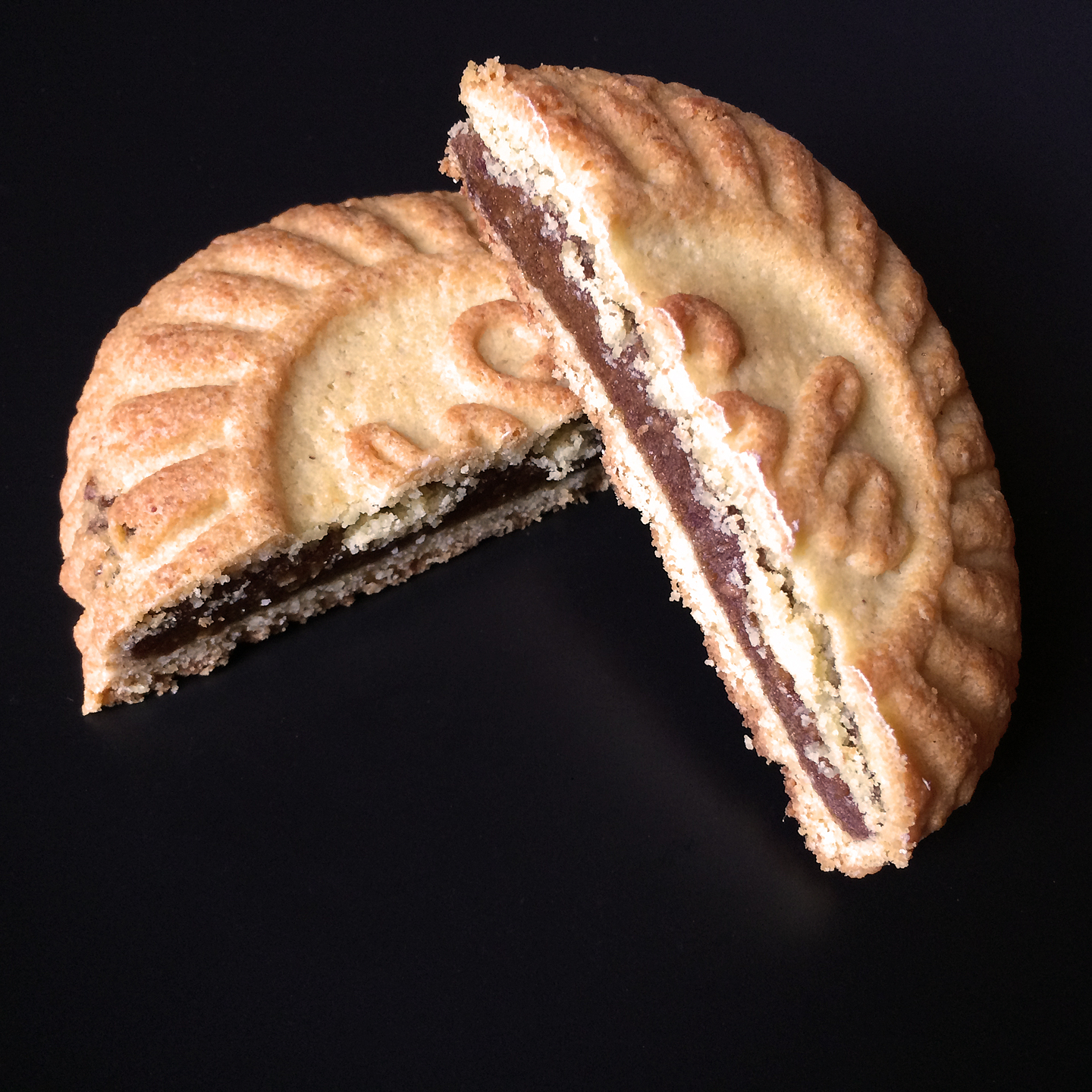 Both the dough and the filling were significantly sweeter than the locally crafted examples and I detected a welcome note of orange blossom water that enhanced its flavor profile.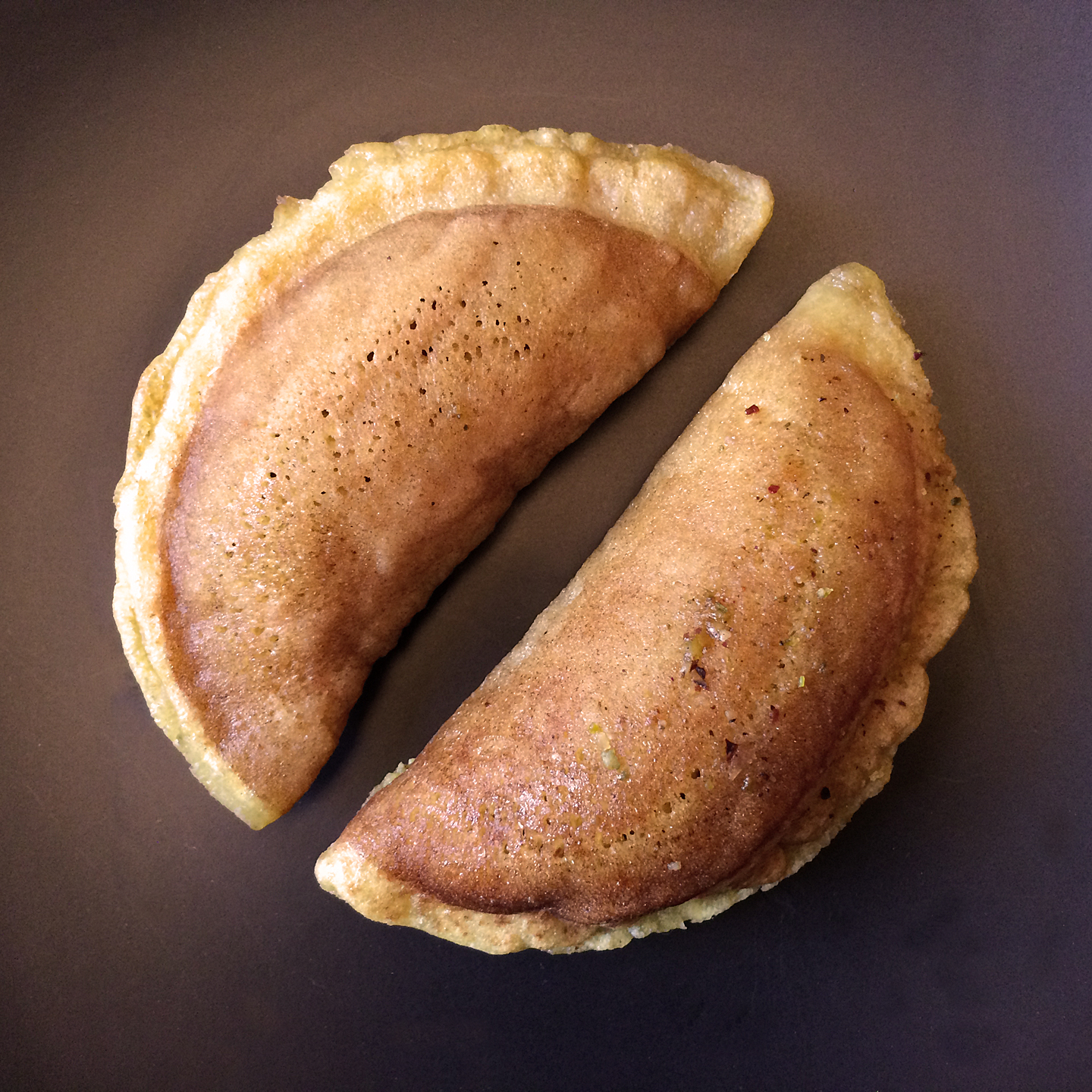 Another survivor of the pandemic is the stalwart bakery Nablus Sweets at 6812 5th Ave. These are Qatayef (aka Atayef), made only during Ramadan and especially for Eid al-Fitr; they're often sold by street vendors in the Middle East. They start out with a batter akin to that of pancakes but they're griddled on only one side, then they're filled with white cheese or nuts, folded into a crescent, fried or baked, and soaked in sweet rose water syrup. This pair enclosed a syrupy chopped nut filling.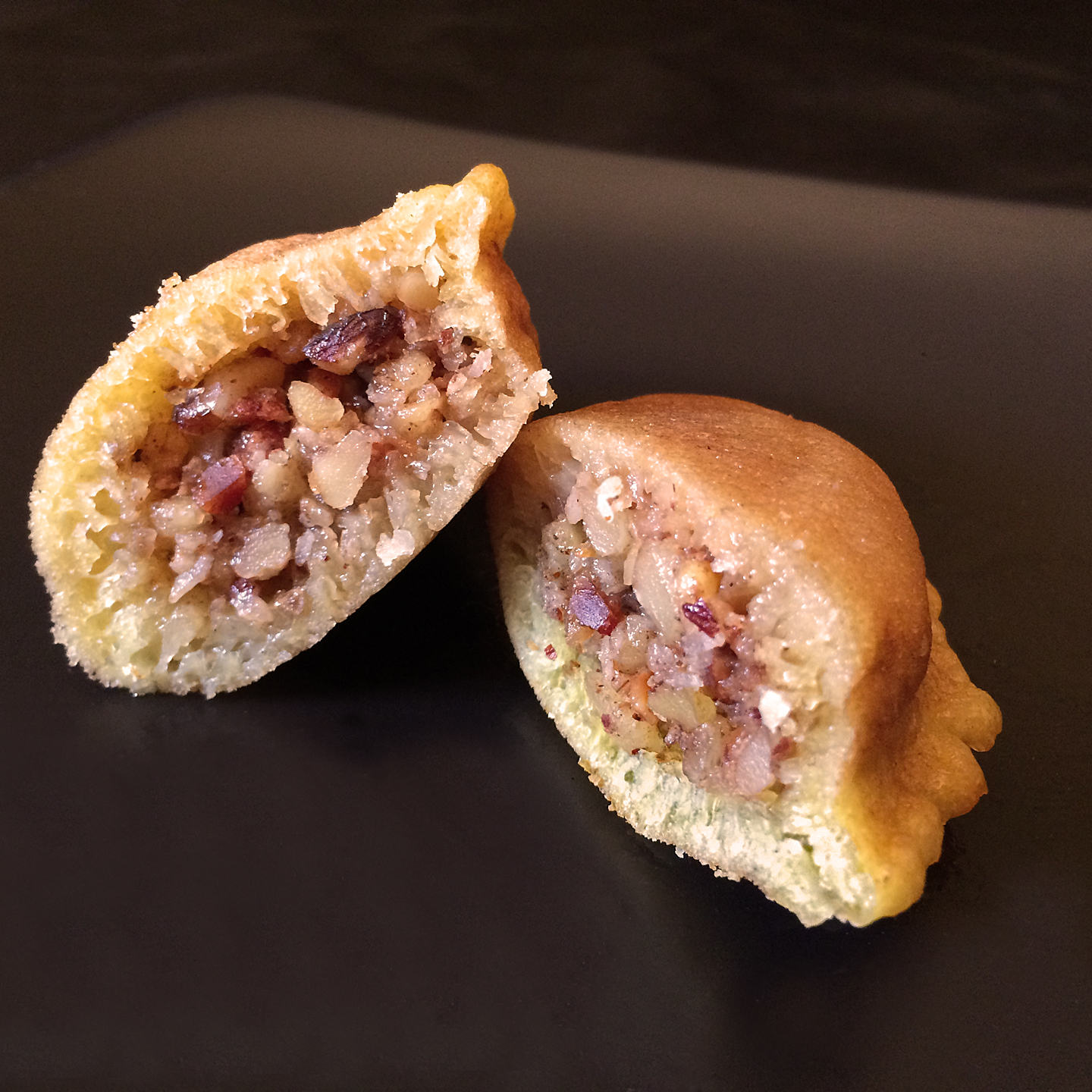 They're thicker and chewier than I anticipated – I was expecting a straight ahead, lighter pancake texture based on what I saw as they were being prepared: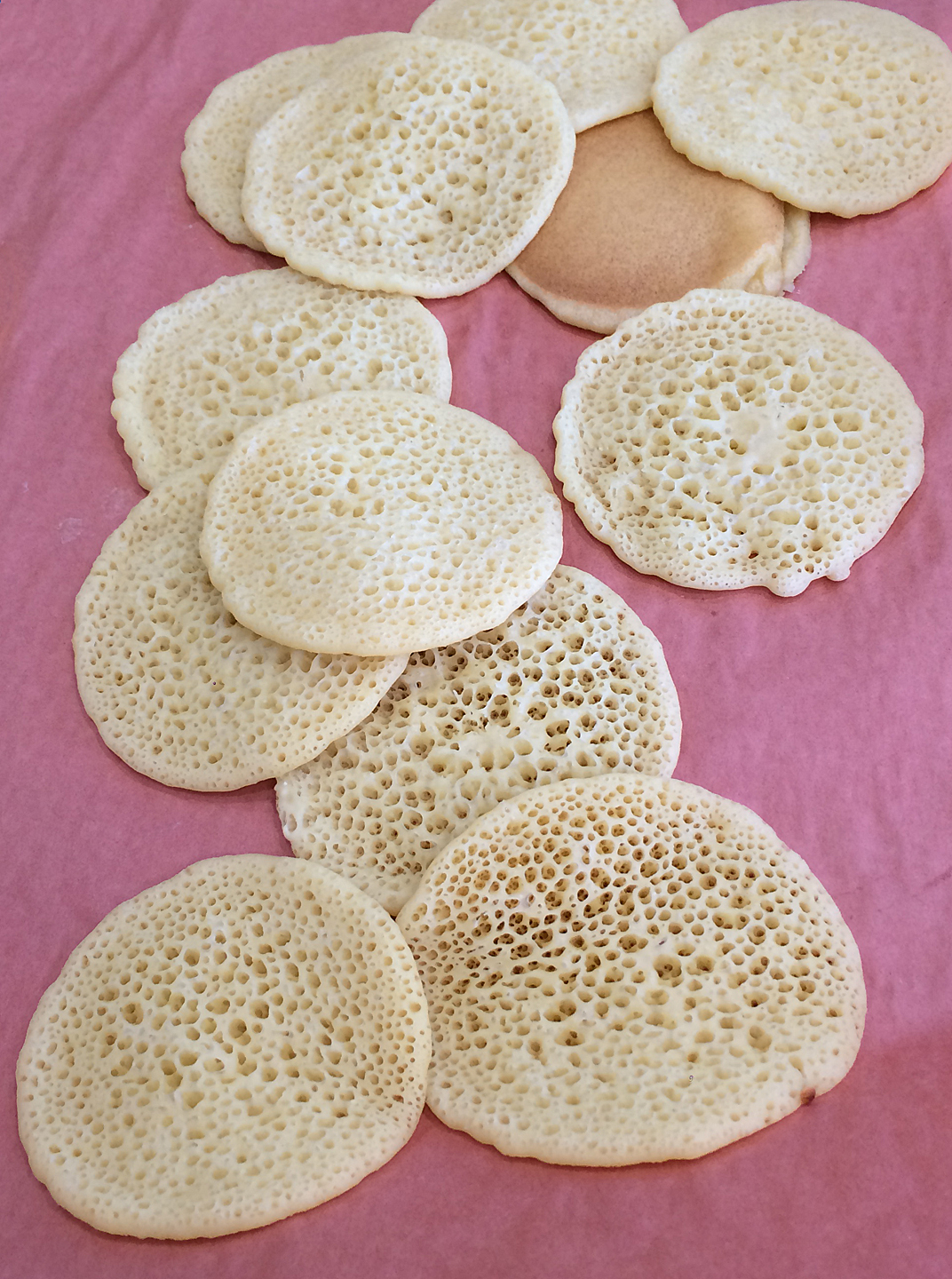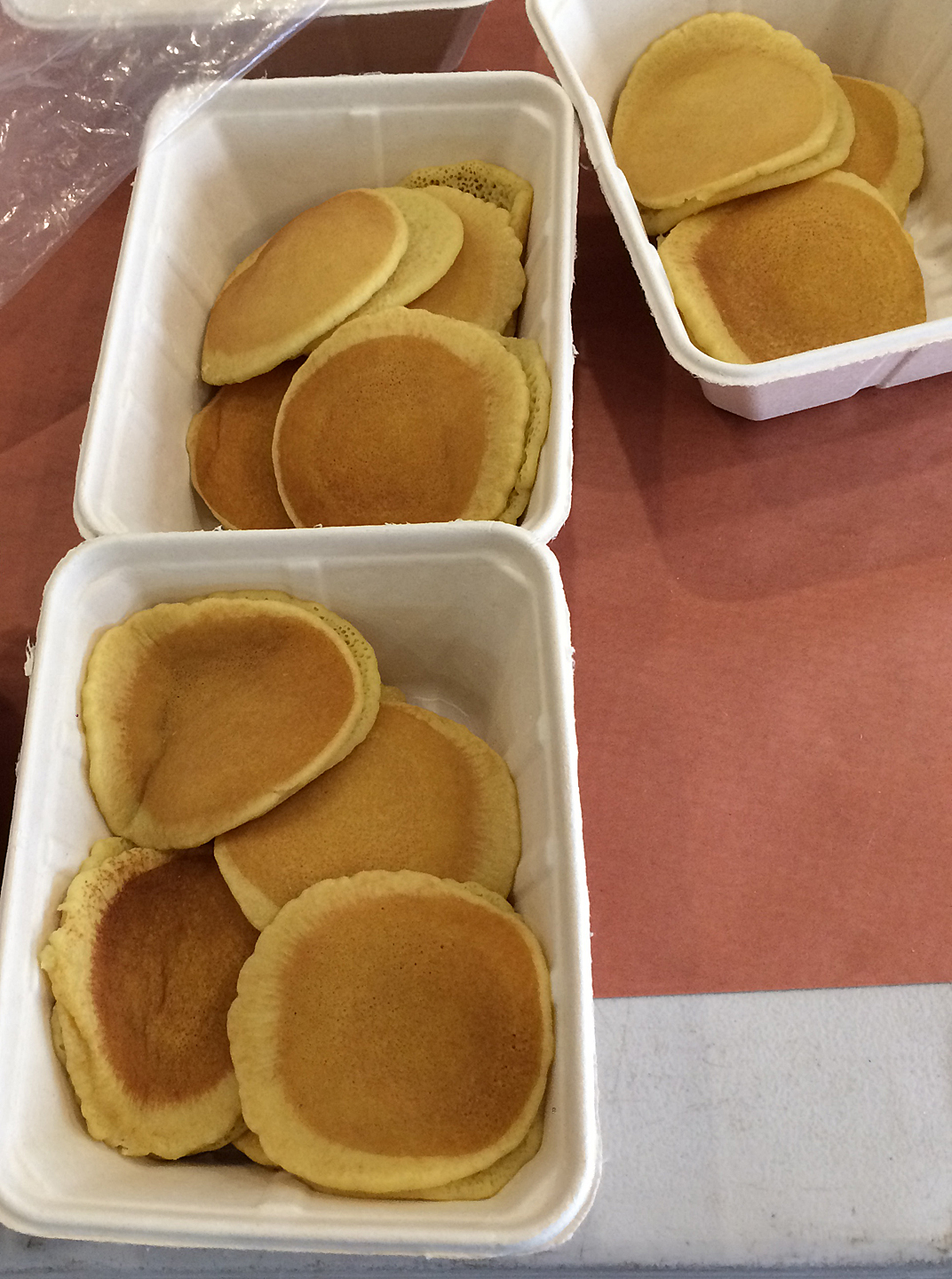 Fresh off the griddle. Some folks buy them just like this, ready to be brought home to be filled with the family recipe (of course) of creamy cheese or walnuts, sugar and cinnamon.


My Flavors of Brooklyn's Little Levant ethnojunket will be resuming soon with some new and delicious post-COVID changes. Stay tuned!