(Click on any image to view it in high resolution.)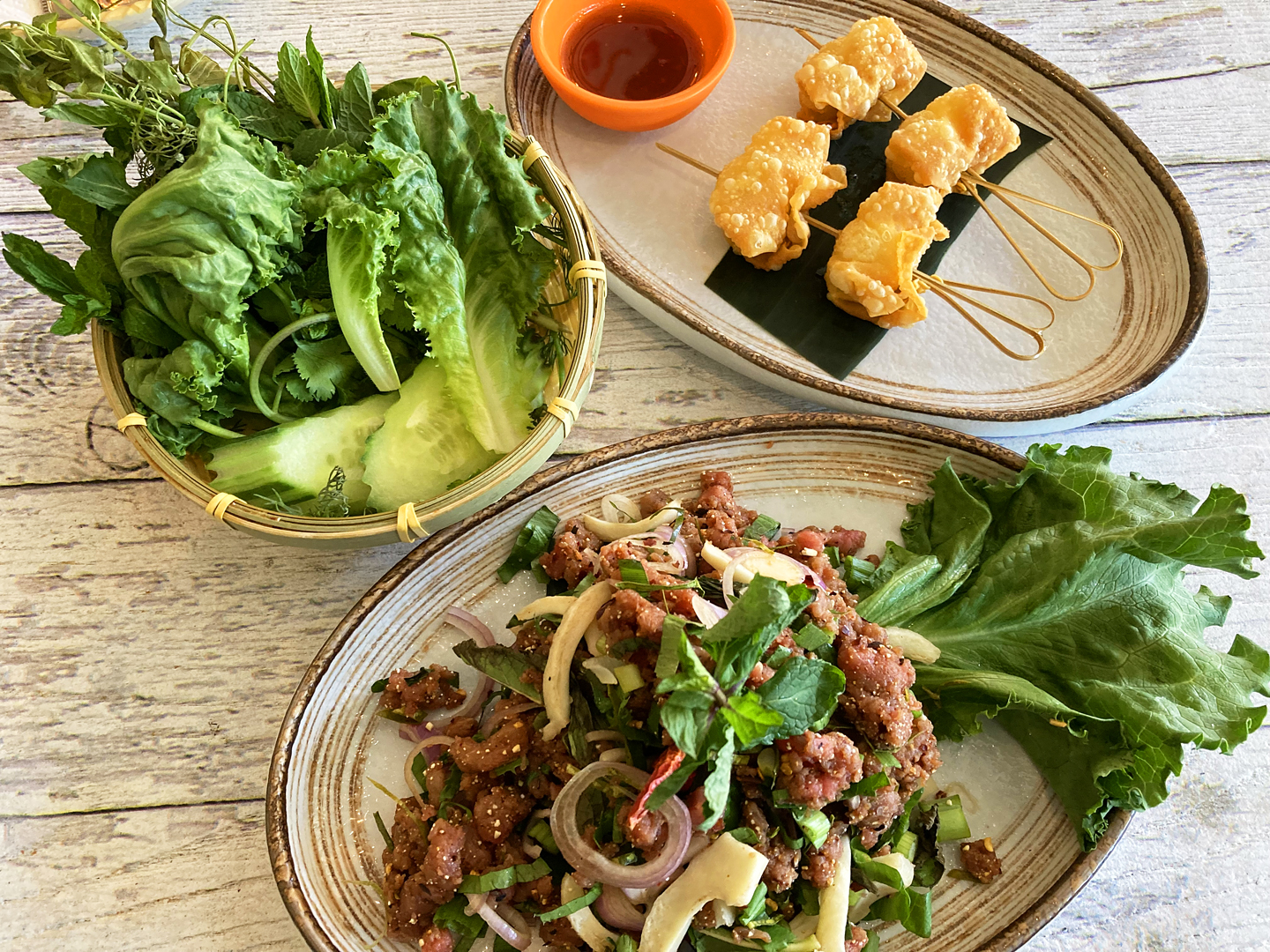 I had been updating my Ethnic Eats in Elmhurst tour for a few weeks and on one of my initial visits (back on April 16) I spotted Zaab Zaab, the new Isan Thai restaurant at 7604 Woodside Avenue and stopped in for a quick bite. They had only been open for six days and I had my choice of table – but trust me, it's not going to stay that way; I'm predicting capacity seating. I selected two items from the "Snacks" section of the menu and was happily surprised to receive what I would consider more than just a snack.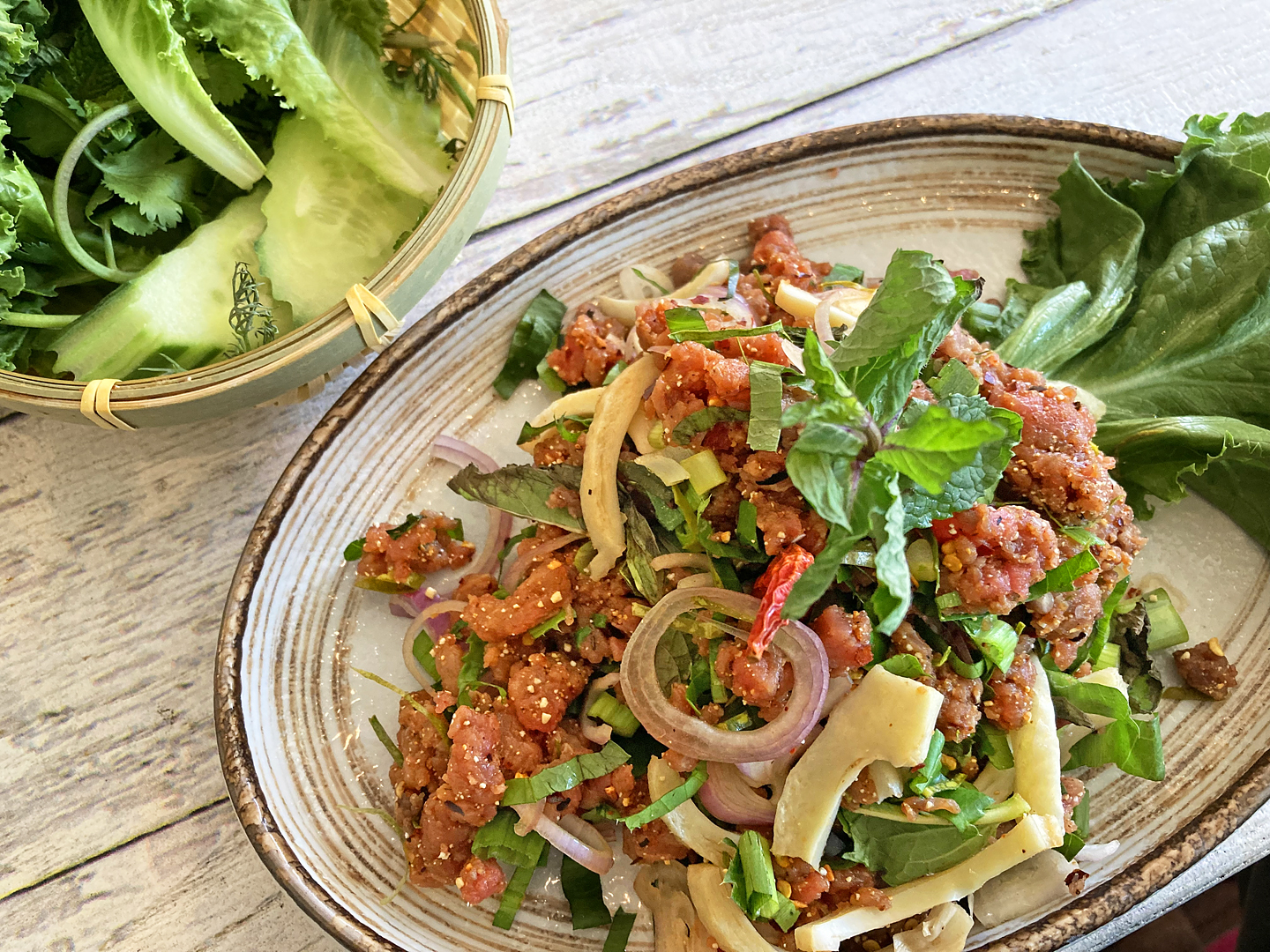 I asked about the difference between two contiguous menu items, Nuer Koy and Nam Tok, since both are meat salads. I was told that Nuer Koy was "more rare" so you know which I opted for. Whether it was rare or raw is open for debate but I thought it was great; marinated beef served with fresh hard-to-find herbs, roasted rice powder, chewy pork skin, and spicy as hell, it was as delicious and authentic as any dish I've experienced in the neighborhood.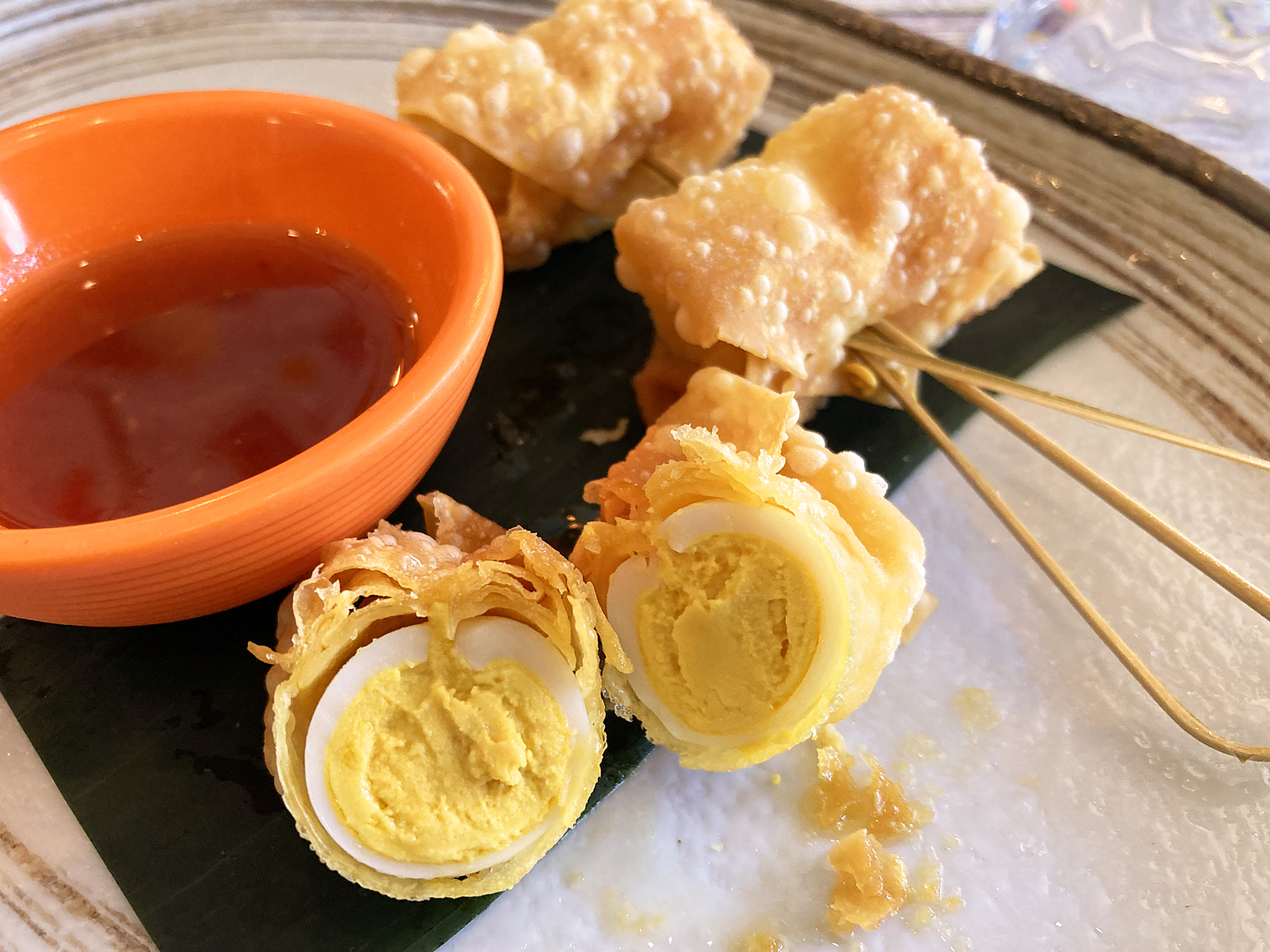 Quail Egg Wonton came with a righteous sweet chili tamarind sauce. My only regret is that I should have asked for an order of sticky rice to accompany the beef. You should too when you go – and I suggest you go soon!