(Click on any image to view it in high resolution.)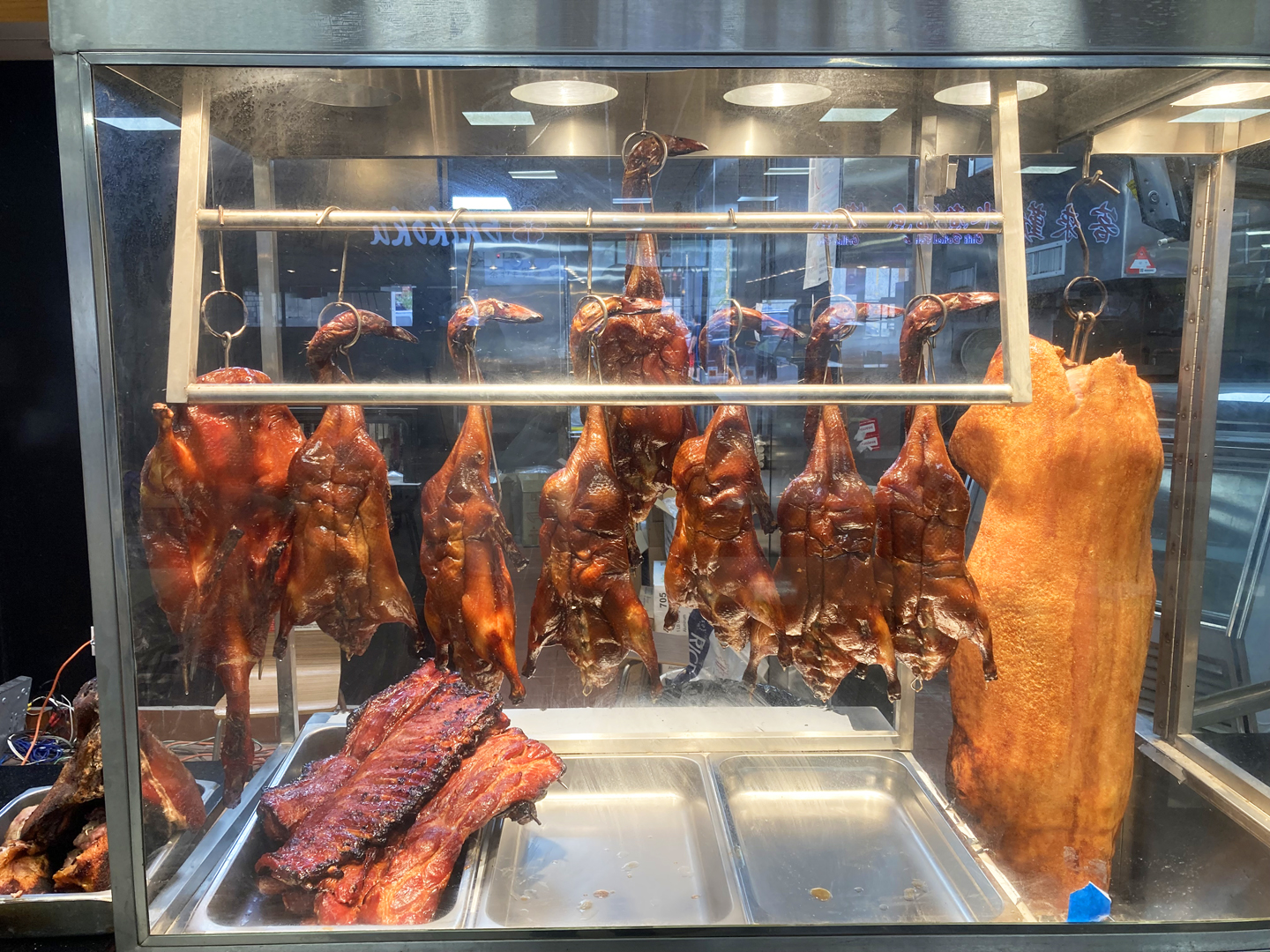 I did one of my Ethnic Eats In Elmhurst food tours on Sunday. I always arrive early to ensure that the businesses we'll be visiting are still open (hey, stuff happens), that they're not out of the goodies we were specifically angling for (that's happened too), and that my Plan B shelters against inclement weather are available (I've been lucky with that one so far).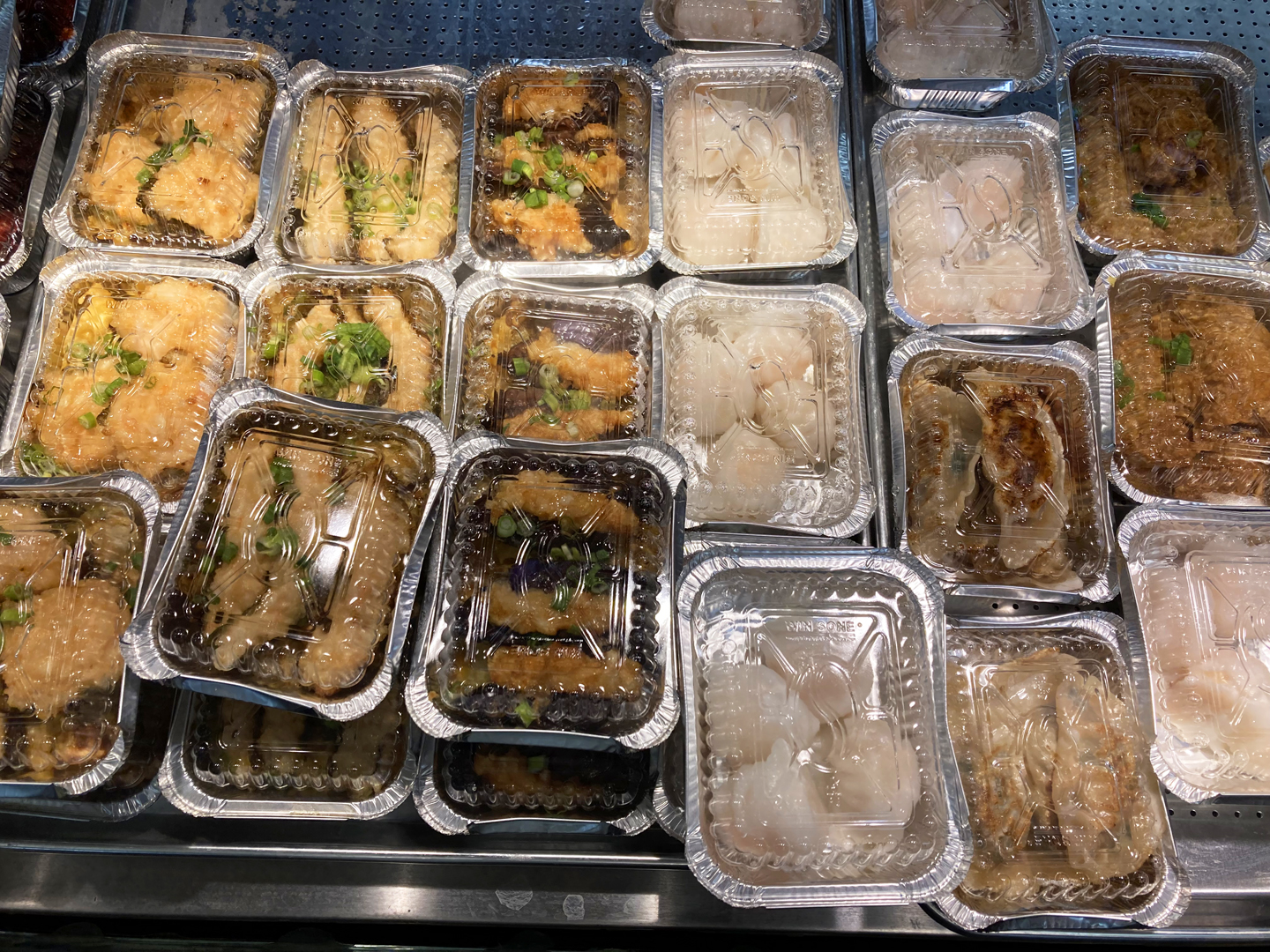 As I walked past what used to be HK Food Court at 8202 45th Ave, the long shuttered entrance was open – and I smelled food! I tentatively entered and amid significant ongoing construction, like a phoenix rising from the ashes, there were three vendors preparing and displaying their wares in what was something between a dry run and an extremely soft opening. If you go – and you really should – be aware that all the signage hails from the original incarnation and bears no connection to the current vendors (see final photo). But they were indeed open to the public and that's all the encouragement I needed.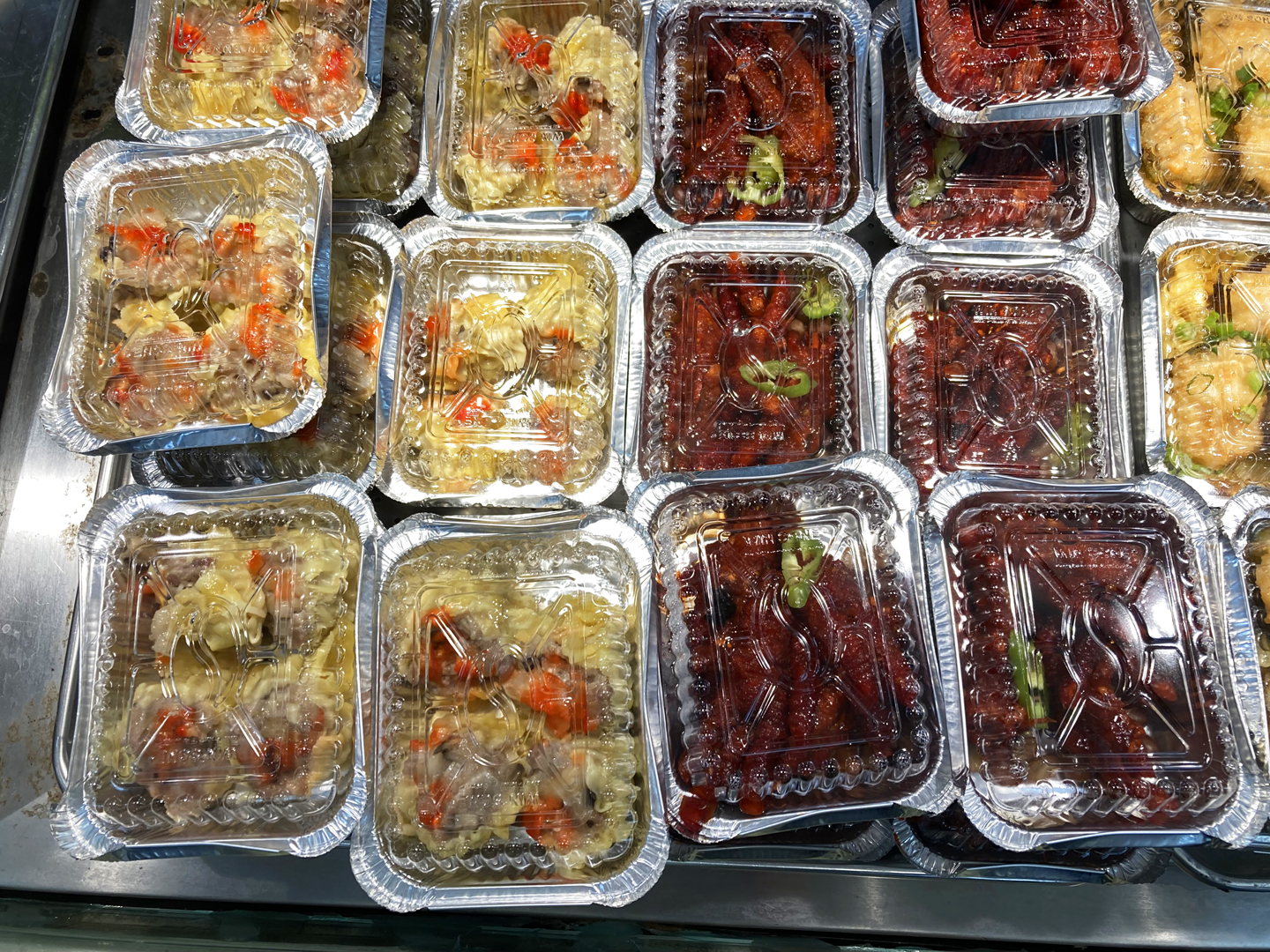 Shortly thereafter, my guests arrived and we checked out the most sprawling of the three. I was told their name would be "Happy Market" and they had been there for only two days. (Timing is everything, right?). In addition to a tempting selection of Cantonese roasted/BBQ ducks, pipa duck, char siu, spareribs, and crispy pig, there was a steamtable set up that I usually associate with "four items plus rice" you've probably seen in Chinatowns everywhere, congee, and a considerable array of dim sum.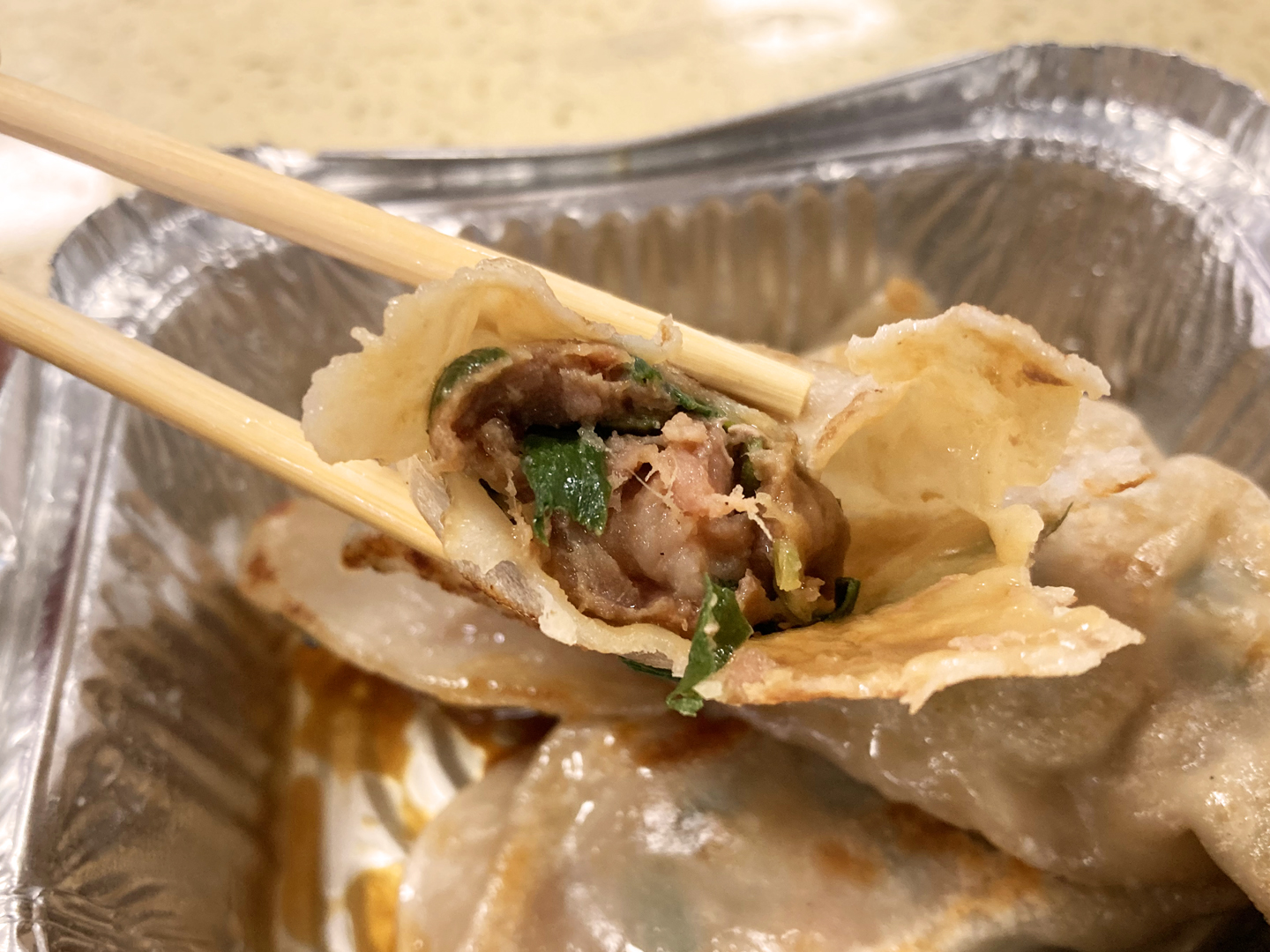 Everything we tasted was excellent so yes, it's back on my itinerary. More details to follow, but here are five hastily snapped photos to give you an idea of how things looked; I'll be doing reports as more vendors populate the new food court.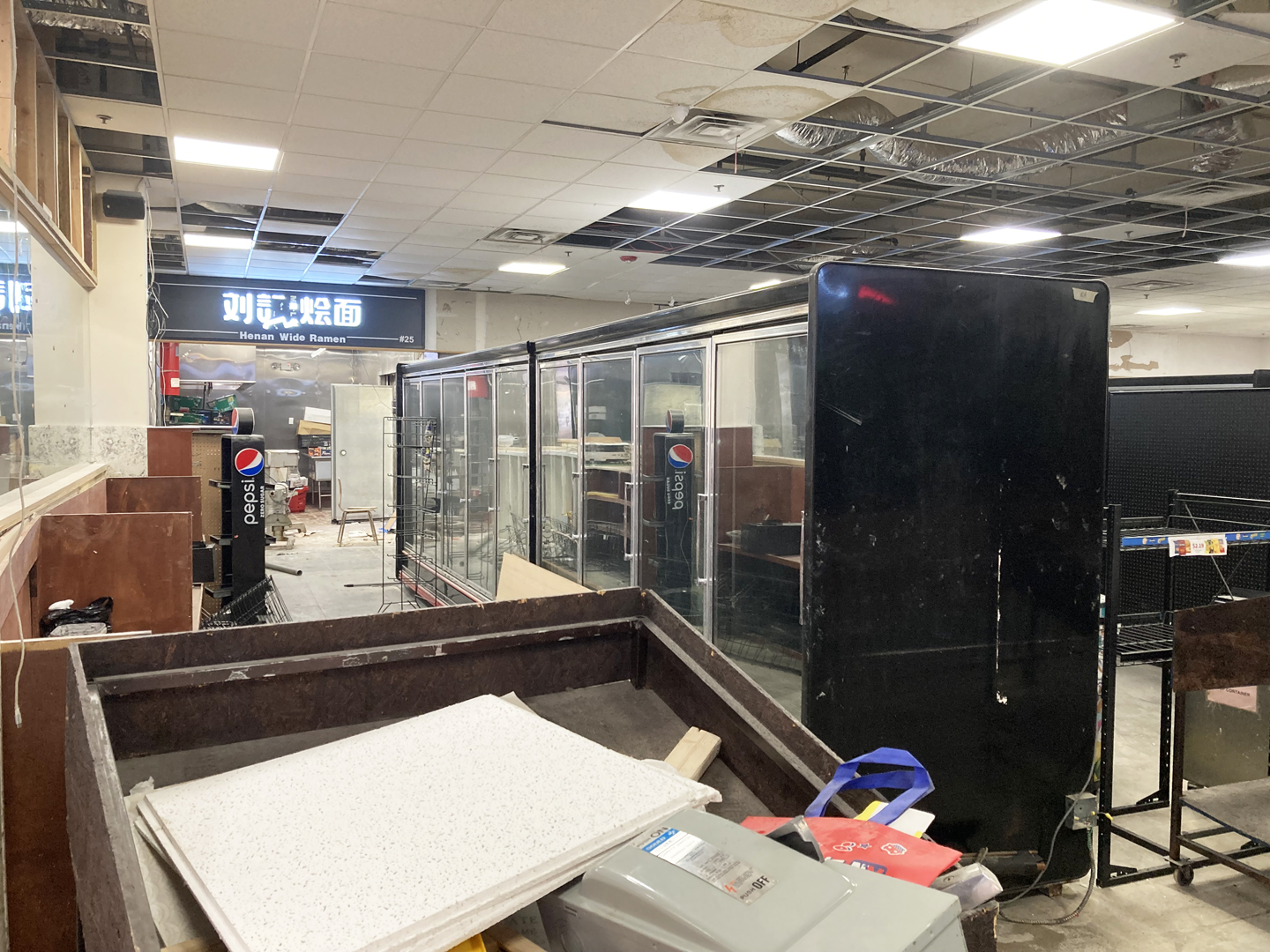 Having witnessed the demise of so many of our treasured food courts, this brings me joy and gives me hope. Stay tuned….


To learn more about my food tours, please check out my Ethnojunkets page and sign up to join in the fun!