I just realized that I haven't posted any dumpling pix in quite a while, so here's some research from my Snacking in Flushing – The Best of the Best ethnojunket: takeout from Chinese-Korean Dumplings & Noodles, Booth 30, in Flushing's stalwart New World Mall on 136-20 Roosevelt Ave.
(Click on any image to view it in high resolution.)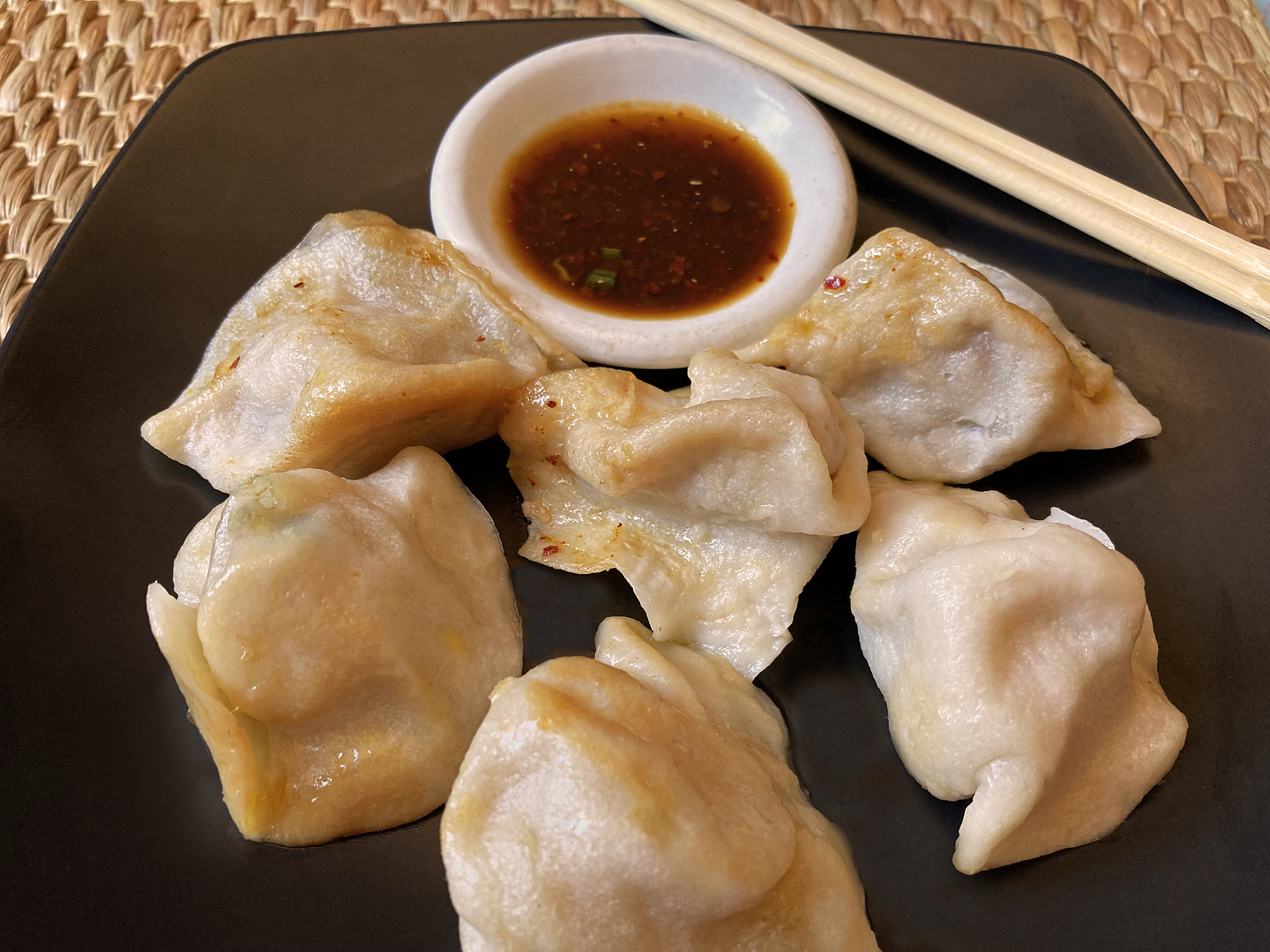 Luscious lamb dumplings, because who doesn't love dumplings?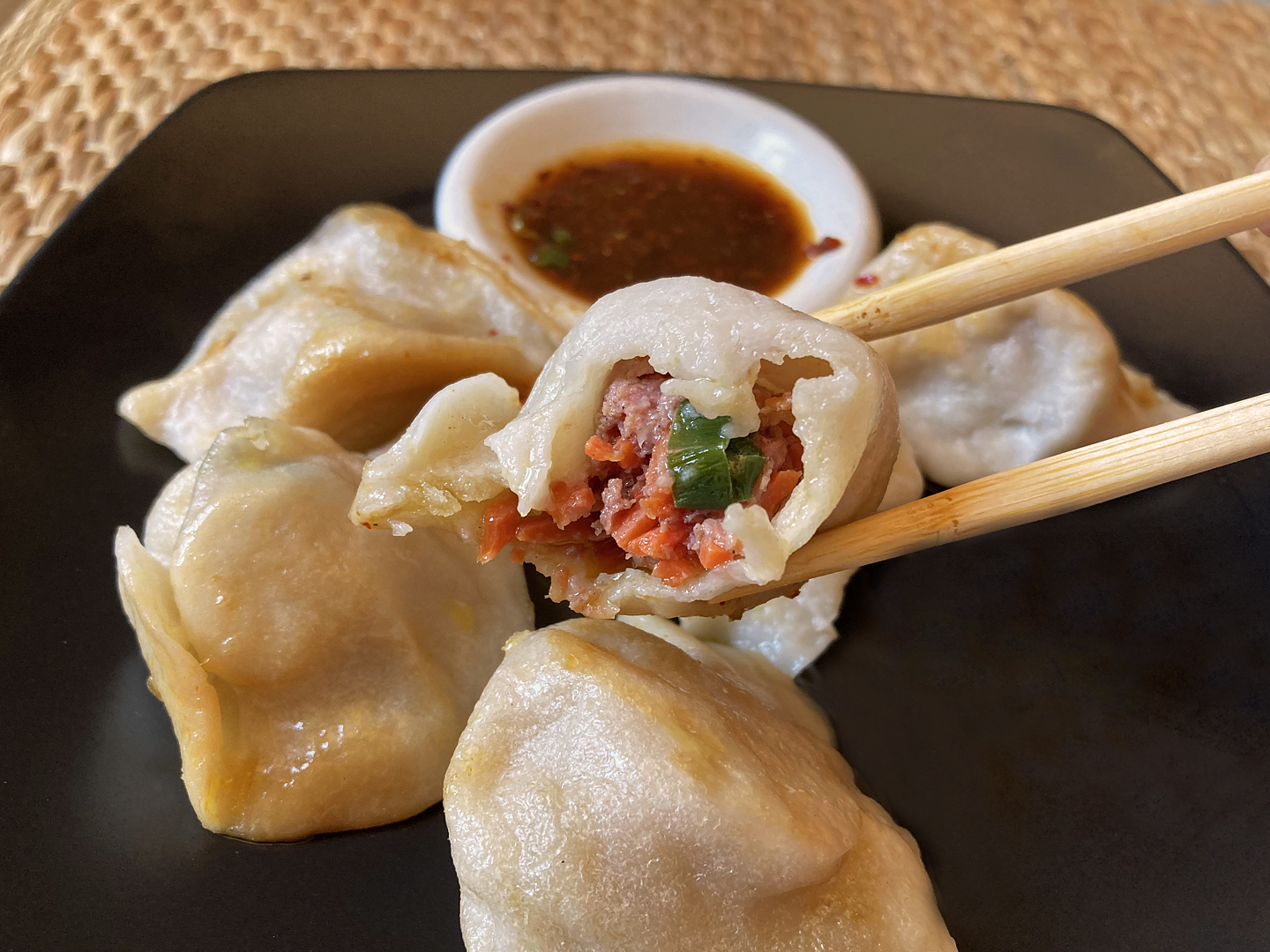 The inner workings.
So many great vendors there and we'll go to a number of them. Curious about which ones we actually visit? Take the tour and find out! (Hint: The name of this ethnojunket says it all! 😉)
To learn more about my food tours, please check out my Ethnojunkets page and sign up to join in the fun!