Prowling around Manhattan's Chinatown, I spotted a display of roasted/BBQ meats hanging in the window of Hay Hay Roasted at 81 Mott Street, the space formerly occupied by Hoy Wong. The collective term for these favorites is siu mei (燒味), not to be confused with the popular dim sum dumpling, shu mai (燒賣). Since I had never sampled their wares (thanks, COVID) I was compelled to rectify the situation. The results:
(Click on any image to view it in high resolution.)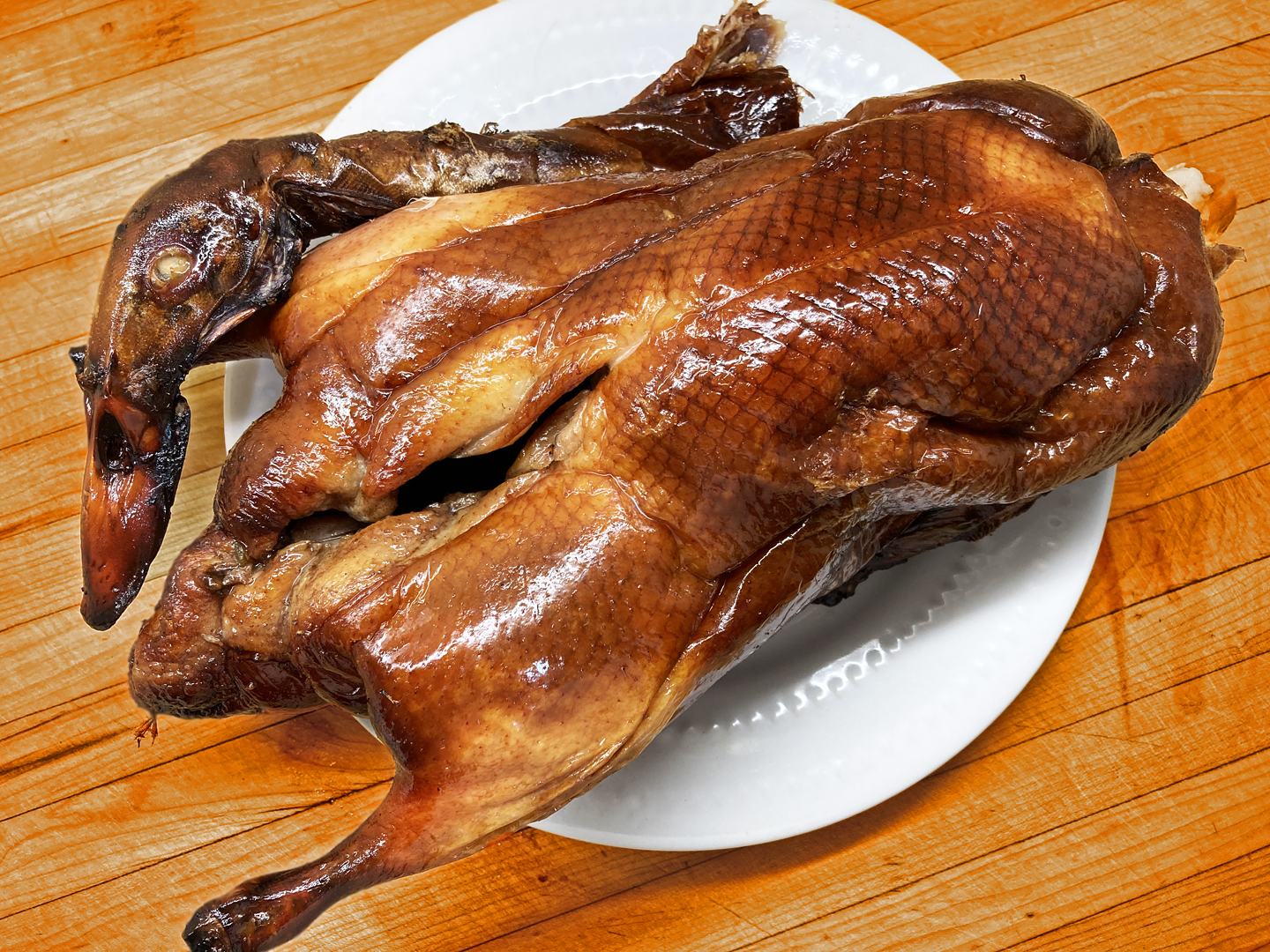 Whole Duck. I always ask for it not to be cut into pieces; in addition to cobbling together some impressive homemade faux Peking Duck buns (you can read my Faking Peking Duck story here), the carcass provides a base for an incredible duck soup.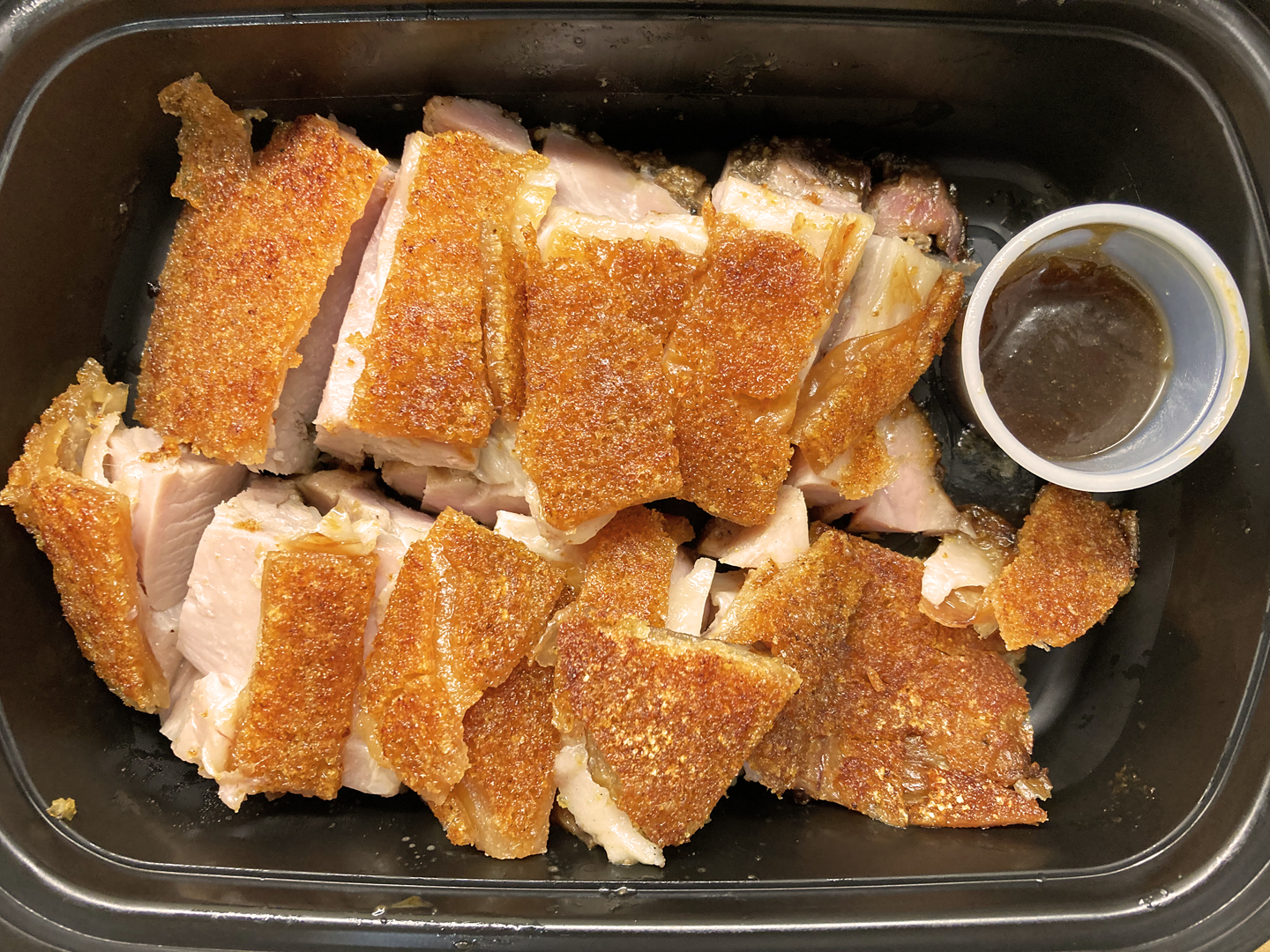 Roasted Crispy Skin Pig. Sweet, succulent meat lounging under a blanket of crispy skin. What more can anyone ask for?