(Click on any image to view it in high resolution.)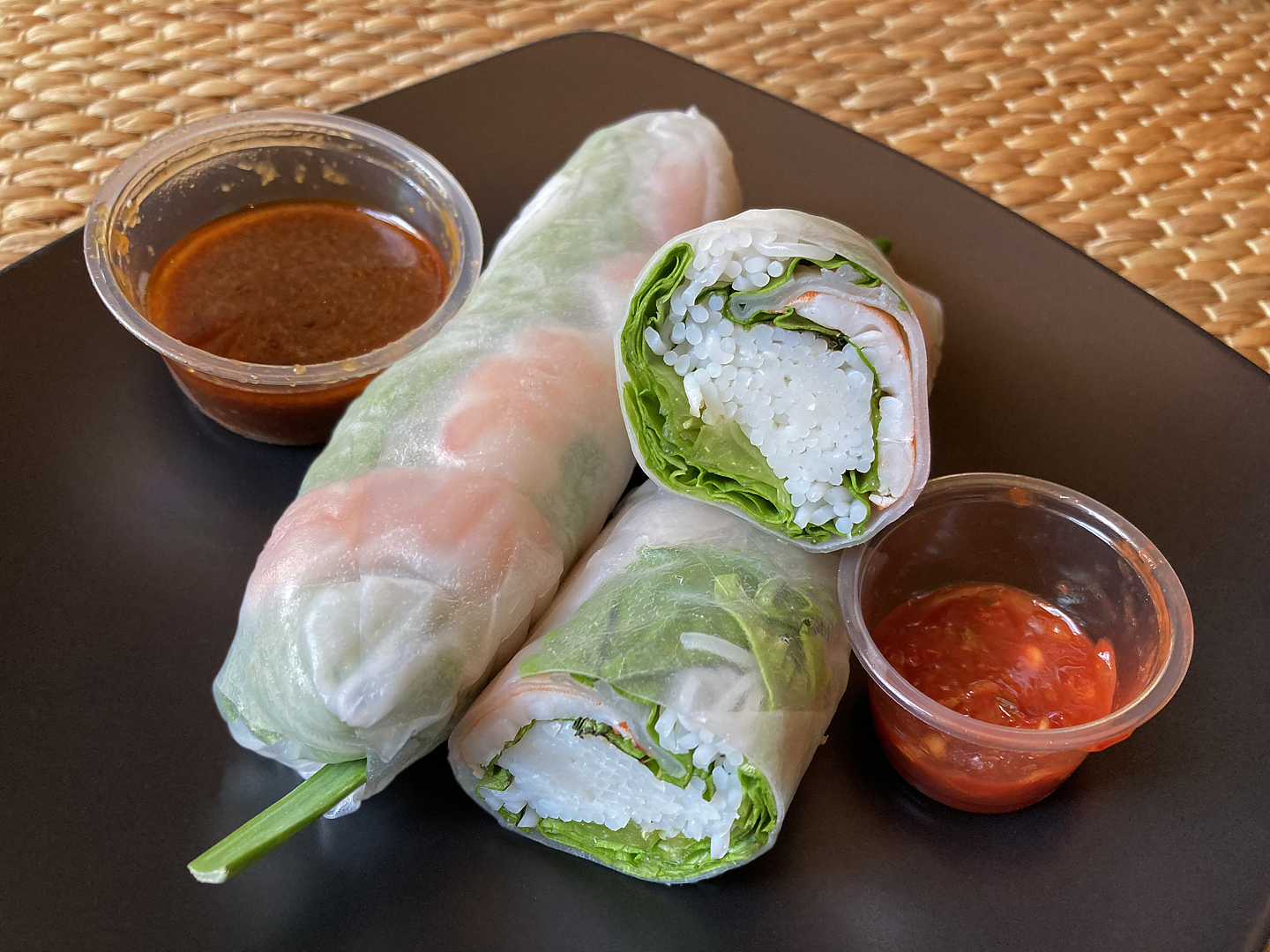 I have a plethora of photos of goodies I've purchased in the service of putting together my ethnojunkets, so I've decided to share some with you here. It's part of the process of selecting the best of the best, so not all of them show up on the tours, of course.
Curious about which ones we'll actually sample? Take a tour and find out!
This is a Summer Roll (gỏi cuôn) from Bánh Mì Cô Út at 83 Elizabeth St in Manhattan's Chinatown. Rice paper (bánh tráng) wrapped around lettuce, rice vermicelli (bún), split shrimp, and a scallion tail served with chili sauce and a sweet/savory/spicy dipping sauce.
To learn more about my food tours, please check out my Ethnojunkets page and sign up to join in the fun!