(Click on any image to view it in high resolution.)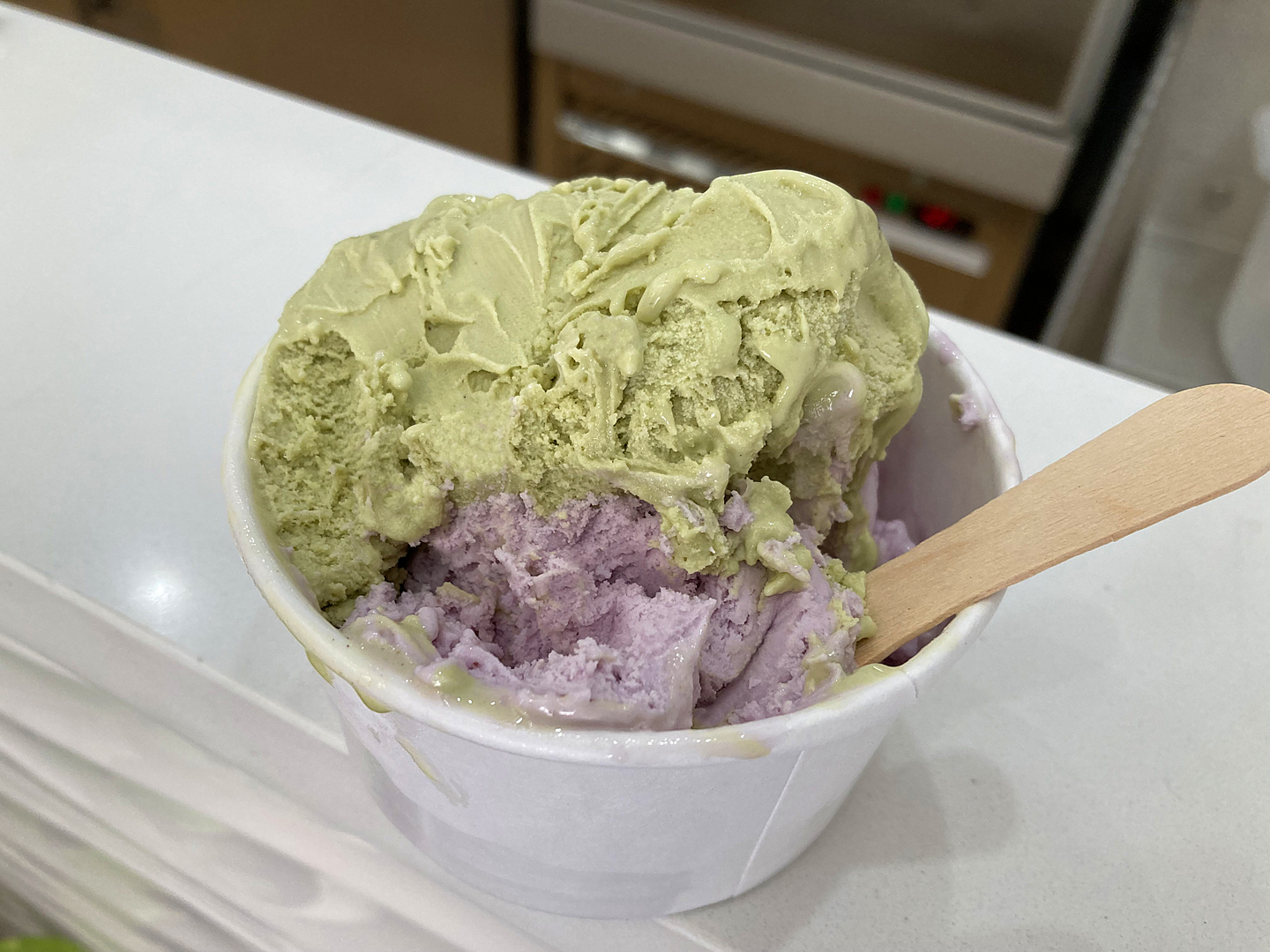 New kid on the block in Flushing with an assortment of flavors calculated to please everyone.
Opening Day, about three weeks ago, featured Oolong Peach, Green Tea, Sesame Seaweed, Lychee Rose, Purple Yam & Taro, Dragon Fruit, Hazelnut, Pistachio, Mango, White Chocolate, Chocolate, and Vanilla. All were delicious.
Oh wait – was I supposed to take a pic before I started eating? Dang!
Here's my cup of Pistachio and Purple Yam & Taro – which was fuller when served. 😉
La Mira Gelateria is located at 133-35 Roosevelt Avenue in Queens.