(Click on any image to view it in high resolution.)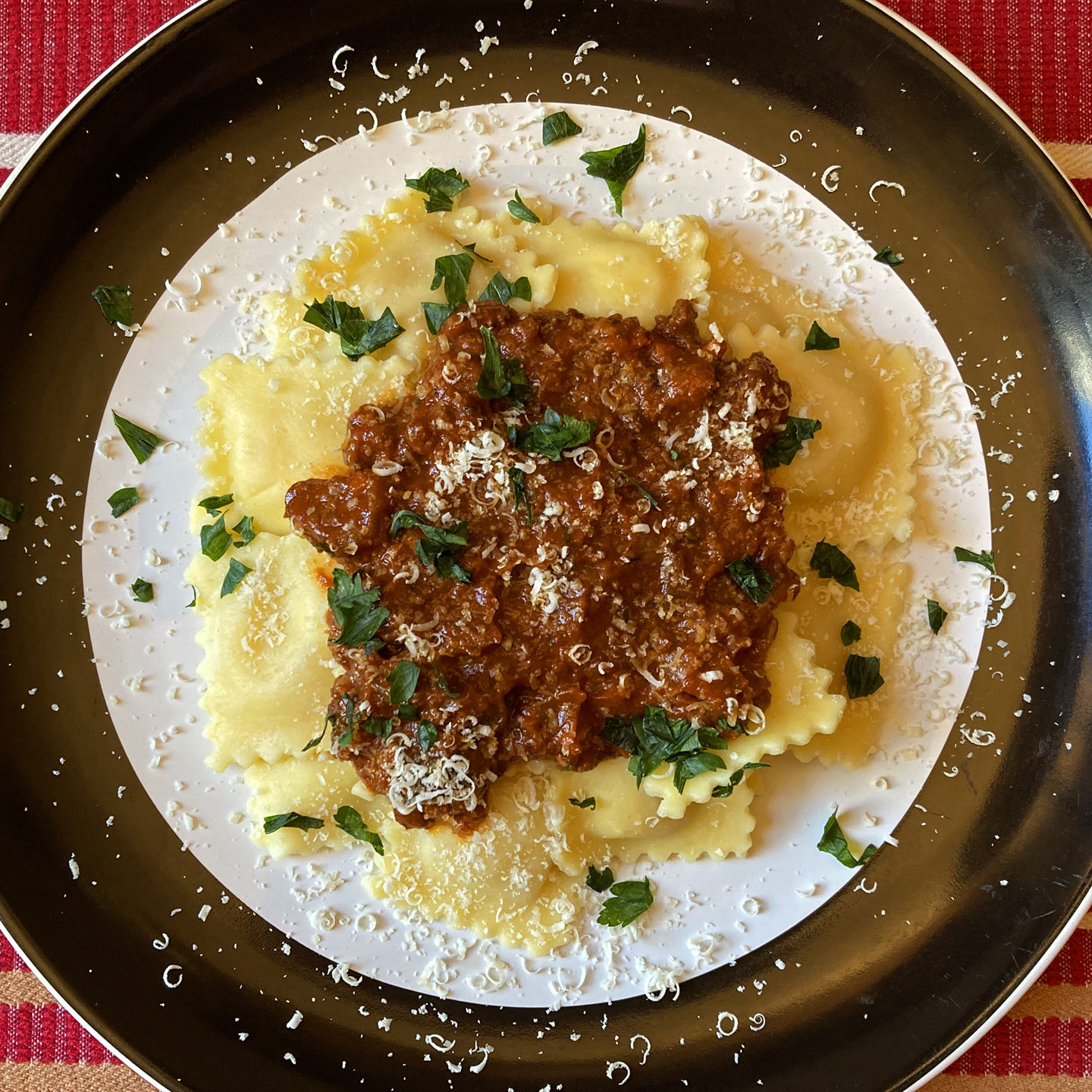 There were a couple of dishes that were included in my recent four-part "Everybody Loves Dumplings" series that had never been featured in a post of their own.
Since I seldom order ravioli in an Italian restaurant (although I truly love it), I picked up a legit brand of frozen cheese ravioli for this photoshoot and topped it with my own bespoke meat sauce.
I've been developing and perfecting that grail of a recipe for more years than I can count (since I first got into cooking as a matter of fact) and frankly it's one of the best creations I've ever come up with; I'm truly proud of it and seldom share the anchovy oil stained recipe with anyone. (Yes, that's a hint.) As a matter of fact, I often have some in my freezer because it keeps incredibly well and makes for a quick, but impressive, meal.
I wasn't certain that this post would be Instaworthy since it was partially based on something out of a supermarket freezer case, but I would ask you, please – consider the sauce.
😉