(Click on any image to view it in high resolution.)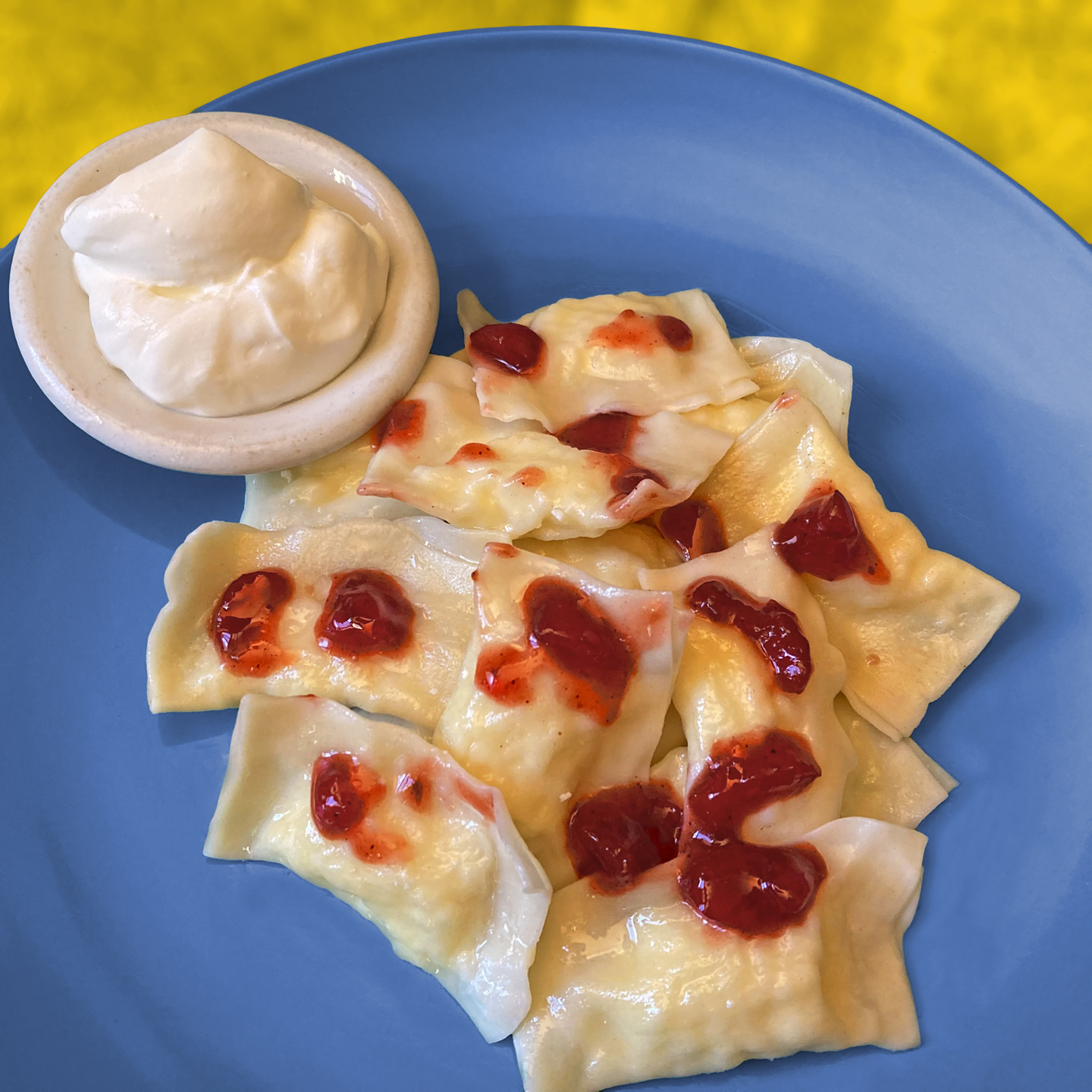 Here's another temptation that was included in my recent four-part "Everybody Loves Dumplings" series but surely deserves a post of its own.
Like similar dumplings of differing names and nationalities, varenyky (вареники), one of Ukraine's national dishes, can be found in a pair of divergent guises: sweet, filled with cheese and/or fruit; and savory, stuffed with meat, potatoes, or cabbage, and customarily crowned with fried onions, occasionally bacon, and almost always accompanied by a dollop of sour cream.
These cheese varenyky are served with a homemade sour cherry sauce; all dumplings are comfort food, of course, but these sweet treats easily sashay into dessert territory.
And yes, the blue and yellow color scheme was by design.