Thai desserts (khanom thai) are sweet but not overly so, light, and delicious. Generally, they draw from a limited repertoire of ingredients but those are mixed and matched and combined and presented in a wide array of variations. Sticky rice, jackfruit, mango and other tropical fruits, pumpkin custards, pandan, sweet egg yolk threads boiled in syrup, and black beans and mung beans and corn (oh, my!) make their way into puddings, jellies, soupy concoctions, tiny cakes, candies, and a host of other delights.
One popular dessert is look choop (you may run across it as luk chup or any number of other transliterations) which look similar to shiny marzipan but taste nothing like it. The process is painstaking: soak and boil mung beans, sweeten with coconut milk and sugar, cook it down, mold or shape into miniature vegetable or fruit shapes, paint with food coloring, then glaze with agar-agar (like gelatin, but stiffer), and the result is something perfectly precious that looks too good to eat. (Little wonder that these were formerly served exclusively to royalty.)
Elmhurst's sweetly named Sugar Club is my hands-down favorite market for khanom thai (as well as for outstanding prepared foods as good as you'll find in any Thai restaurant). Recently, I was perusing their dessert case and, desperately struggling to restrain myself from buying one of each, decided that I'd better choose just one – but which? Out of the corner of my eye, I spied what at first I thought might be a children's toy: a little yellow duck. What's that doing in the dessert case? But a closer inspection disabused me of that notion – it was look choop molded in the shape of a classic rubber ducky floating atop a sea of green gelatin!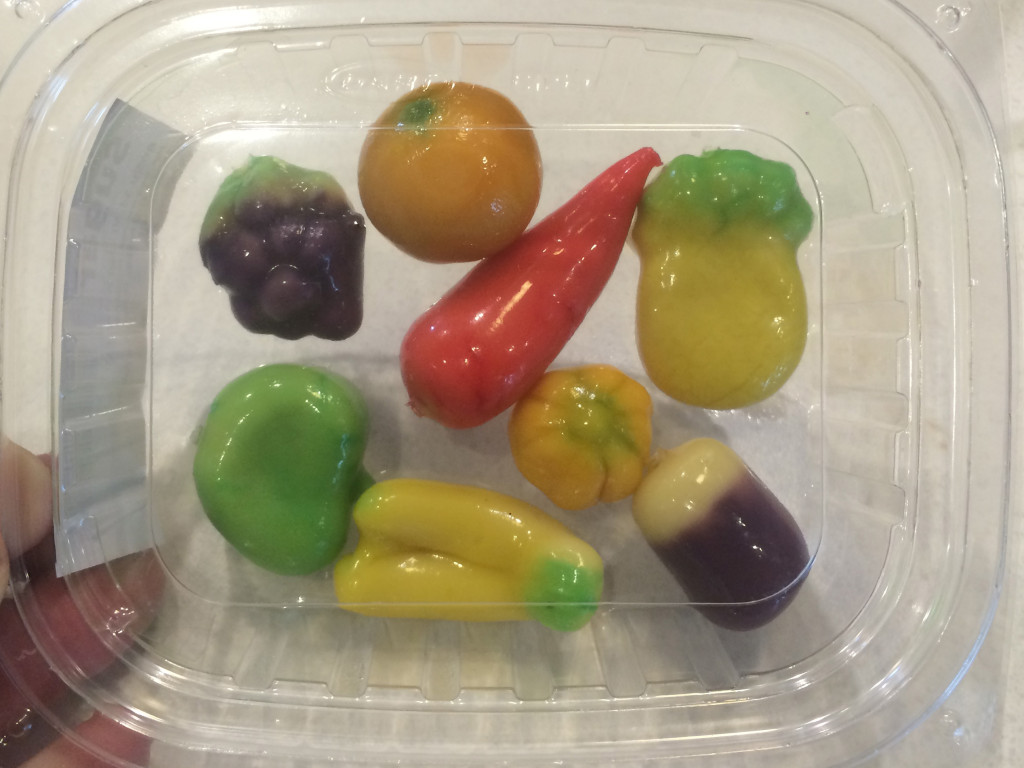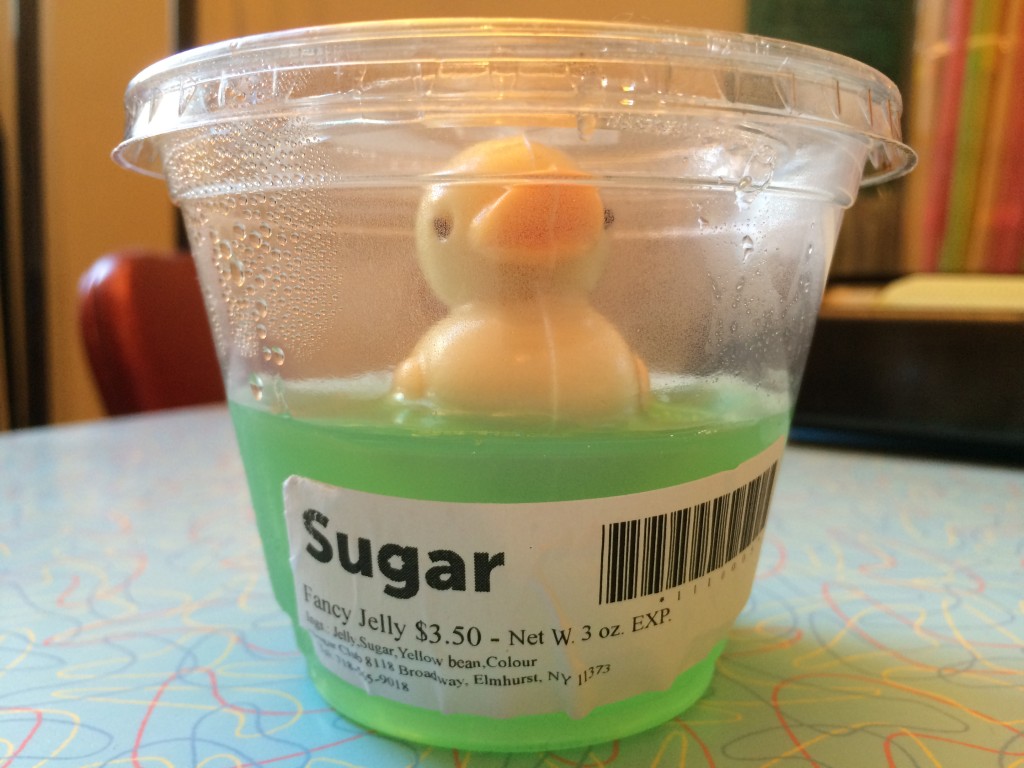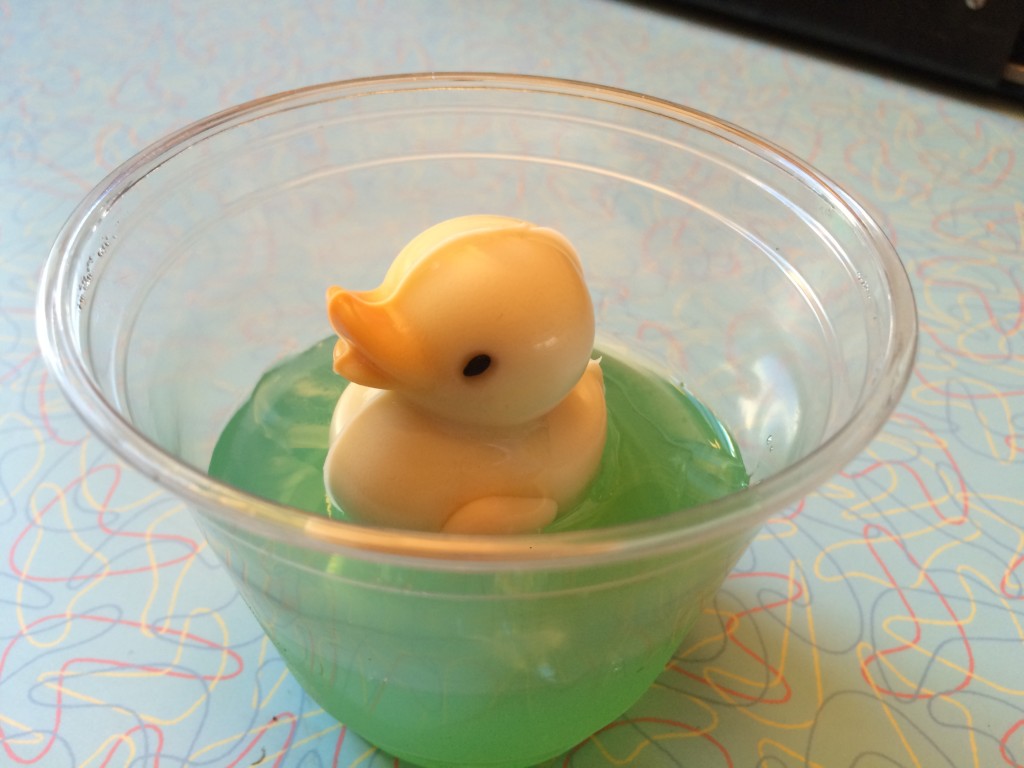 So deciding which dessert to choose was easy: look choop ducky, you're the one!

Sugar Club
8118 Broadway
Elmhurst, NY
718-565-9018